Free government phones, tablets, and cheaper internet aren't usually bundled together and each one isn't a suitable alternative for the other. The free mobile devices and their plans usually don't have unlimited data, and of course, you can't bring your home internet with you. Thankfully, there might be a way to get all three and boost your livelihood without spending too much.
Mobile phones and tablets plus internet at home open a ton of possibilities for you and your family. You can get in touch with employers and better offers, your friends and loved ones, and make your daily life easier and hassle-free. Some job and school programs are not completely remote or done at home, and having stable internet at home is necessary.
How to Get All Three (Free Government Phones, Tablets, and Cheaper Internet)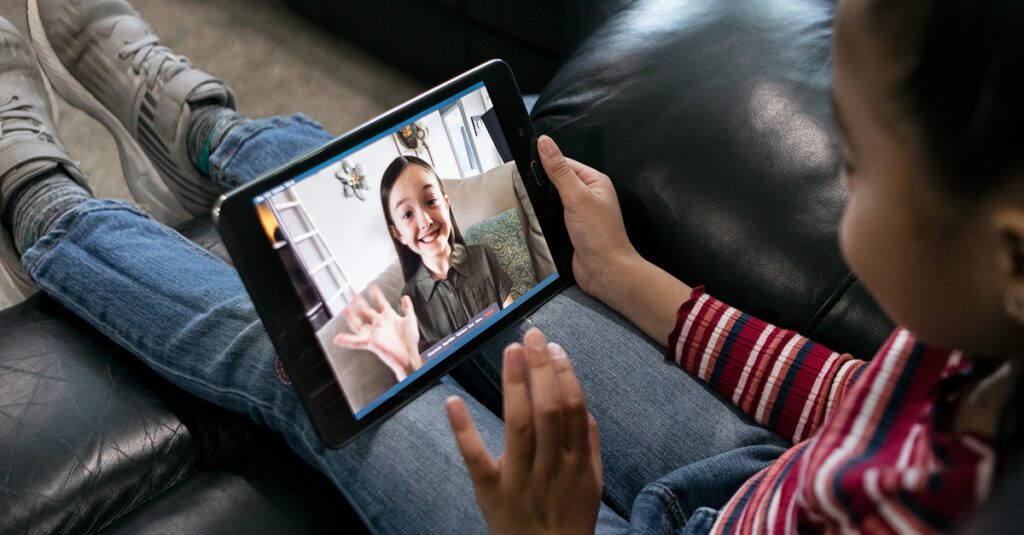 The keys to availing of these very helpful benefits are of course timing, perseverance in applying, and the willingness to pay a small fee every month. It's not going to be completely free, but you will only be paying for a small fraction of a cost that costs hundreds for some users. All you need is some patience and insider tips to make this work, but you must also qualify and fall under a low-income category to apply.
To qualify, you must fall under 136% of your state's poverty level and prove it using your income credentials like pay slips. But if you already have the following benefits, then qualifying won't be as difficult:
Medicaid
SNAP (Food Stamps)
SSI (Supplemental Security Income)
Veteran's Pension
Lifeline
Federal Public Assistance
Bureau of Indian Affairs General Assistance
Food Distribution Program on Indian Reservations
Tribal Head Start
TANF
But if you already have benefits like these, you know that they sometimes cannot be used in tandem with other government aid programs. Rules and terms may vary between every state, so you have to check with the companies that are behind these offers. What this article offers is an insider tip from one of our readers, so it may or may not work for you depending on where you live.
One of our readers found a way to enjoy Lifeline, Affordable Connectivity Program, and a cheap home internet plan in one go. However, there is a method to get all three without getting disqualified on one of the services. Here are the steps you need to take to make this work:
The first item on your list is to find an Internet company like Comcast that offers low-priced basic plans like their Xfinity Internet Essentials offer. It only costs $9.95 to get a basic 50Mbps plan, but you also have to be qualified for the Lifeline Program or the aid programs listed above. The good news is that this doesn't eat up your Lifeline and Affordable Connectivity eligibility.
That means you can still apply to get a free government phone and tablet without having to worry about the limited data allowances they have. You have a fast WiFi network at home if you go this route, but you do have to pay $10 more or less every month. Using your Affordable Connectivity here will make it completely free, but it locks you out of getting another device and a mobile internet plan.
Once you've done that, you can go ahead and apply for a Lifeline program and an Affordable Connectivity benefit separately. The companies who can give this to you depend on where you live, so looking around and making a few calls might be necessary.
Our reader Mr. LeeCox pointed to Terracom Wireless since they offer decent phones and plans for your Lifeline program. Their current offer at the time of this writing involves a Maxwest Nitro 5P with dual SIM capability, 500 minutes of talk, unlimited text, and 20GB of data. You can also check other popular Lifeline service providers in your state by using this guide.
Applying for an Affordable Connectivity Program plan is your final step in getting free government phones, tablets, and cheaper internet. ACP covers up to $30 of an internet plan, but the difference with it is that you can get a tablet or a discount with it. You can get a free device or opt to get up to $100 that can go towards a tablet or a laptop.
Not all companies offer ACP, but most Lifeline providers already have it in their product lineups. Even big names like AT&T, Verizon, and Google Fiber can help you get this benefit and a mobile device to go with it. You can check this link and find your state to see which companies are available, and you must make sure that you apply to ACP separately.
So what you'll get after successfully getting all three benefits is a home internet plan, a free government phone with SIM, and another mobile device like a tablet with matching internet connectivity. They will allow you to explore more opportunities, contact your friends and family, or simply access basic services like 911.
Note that this may not work for everyone depending on the rules of their respective states. However, it's not illegal to try, and every aid from the government is your right if you qualify.