The best rowing machines are an essential piece of your home or personal gym if you want hardcore training to boost your fitness and burn those calories. This type of gym equipment also sculpts your hamstrings, glutes, and your back which make up a large percentage of your muscle mass. Indoor rowing is also an alternative to intense cardio activities, so its really an all-in-one upgrade you need to have for total body fitness.
However, the best rowing machines can be a very expensive purchase if you do not know what you are looking for. We know that technical fitness jargon can be confusing, so thankfully, Consumer Reports already tried and tested several units to bring you the best of the best.
Why Trust Consumer Reports
Consumer Reports uses a sophisticated set of testing categories in their private facilities with controlled environments to rate and test several products. Every aspect and part of a specific product is scrutinized to help ensure that you get your money's worth out of a certain recommendation. The group isn't affiliated with any brand, so its releases are 100% guaranteed to be unbiased and accurate.
The Best Rowing Machines Recommended by Consumer Reports
Consumer Reports listed these top six best rowing machines with scores garnered from a very specific set of criteria to help you make the best possible choice. Note that price is somehow relative to the rating, but it doesn't necessarily mean that you have to buy the most expensive option to get a good workout. What's common between these models regardless of the price is their top-notched user safety ratings which Consumer Reports themselves evaluated.
Concept2 Model D (With PM3 Monitor) (85) – $900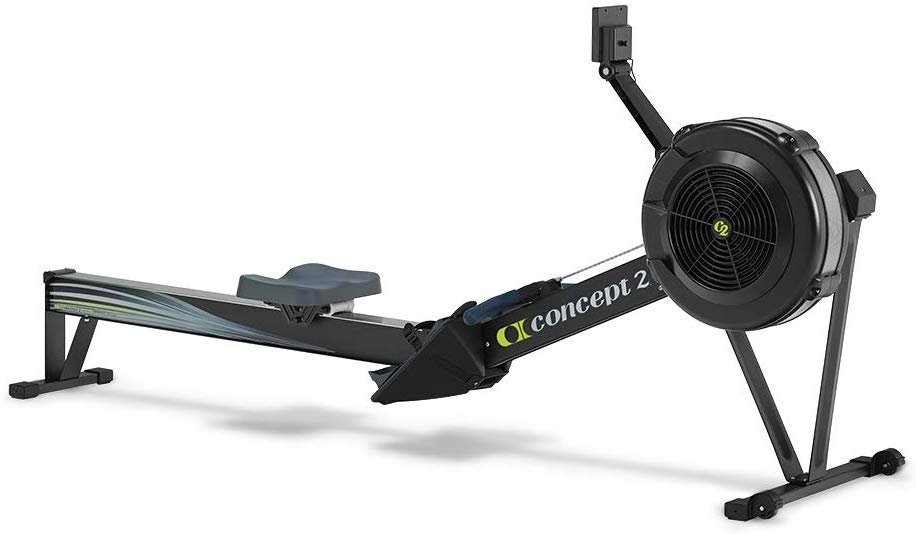 The Concept2 Model D is the overall best Rowing Machine recommended by Consumer Reports thanks to its excellent construction and effectivity. The device can be separated into two parts for storage, plus it only needs eight screws to be fully assembled. This option is perfect for limited spaces since it only needs 9 feet by 4 feet of space to be fully effective.
The Concept2 Model D features a 14-inch seat height and it can accommodate users with inseam measurements of up to 38 inches. The device also includes a dedicated progress tracker which produces real-time data and automatic calibration for accurate results. The Concept2 Model D has a five-year warranty for its frame.
H20 Fitness Seattle Wooden Rower WRX1000 (72) – $1100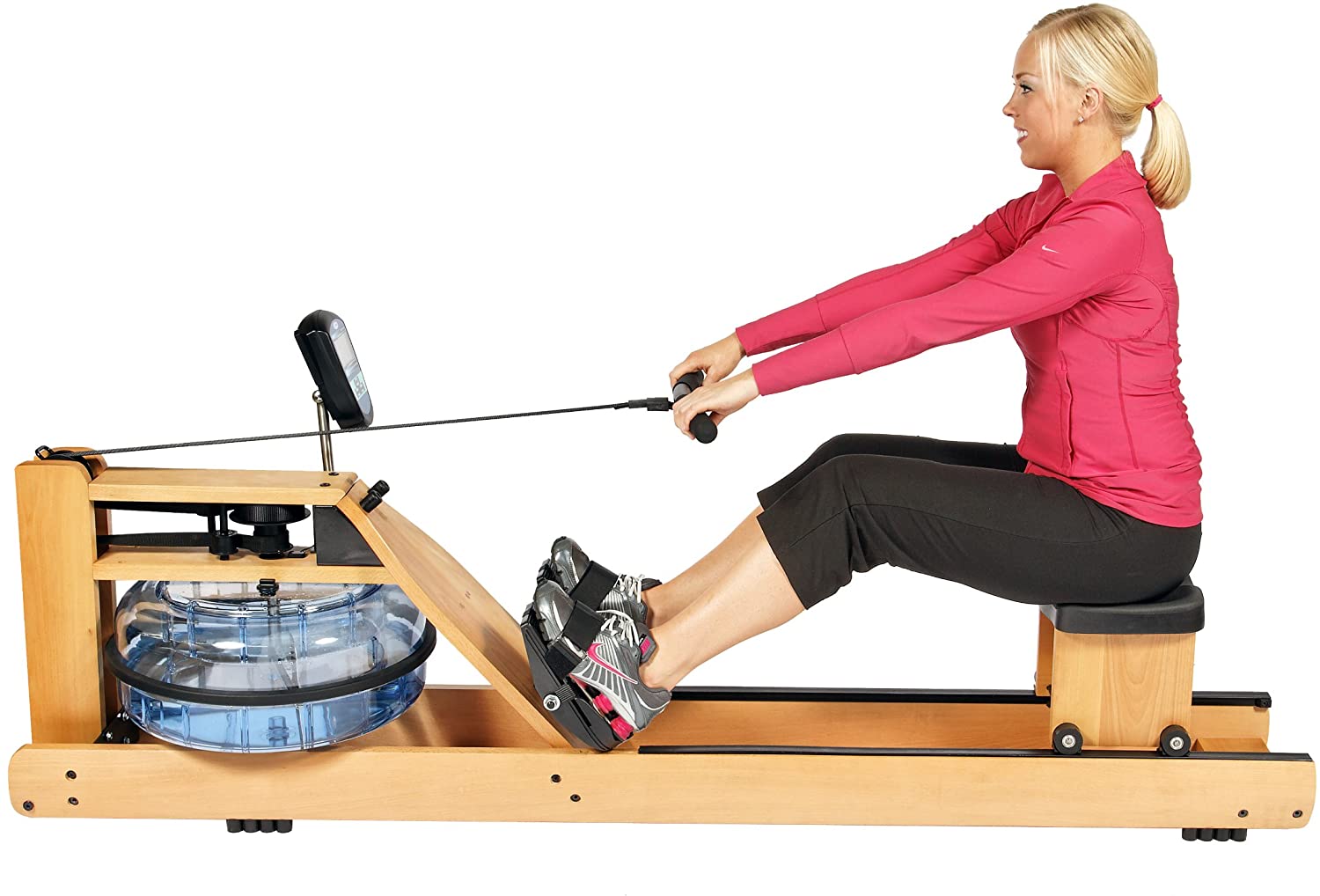 The ultra-premium H20 Fitness Seattle Wooden Rower WRX1000 features a hydro-power drive and a wood frame that's made of kiln-dried European beach wood. The drive aims to mimic the on-water feel of genuine rowing, providing you with a one of kind workout experience. This option features excellent build quality despite not having the rigidity of its metal counterparts.
The H20 Fitness Seattle Wooden Rower WRX1000 also features a large display with a built-in heart rate receiver that allows you to track your vitals and progress as you work out. H20 Fitness provides a lifetime warranty for the beechwood frame, so you shouldn't have to worry about replacing it if something breaks.
WaterRower A1 Home (72) – $900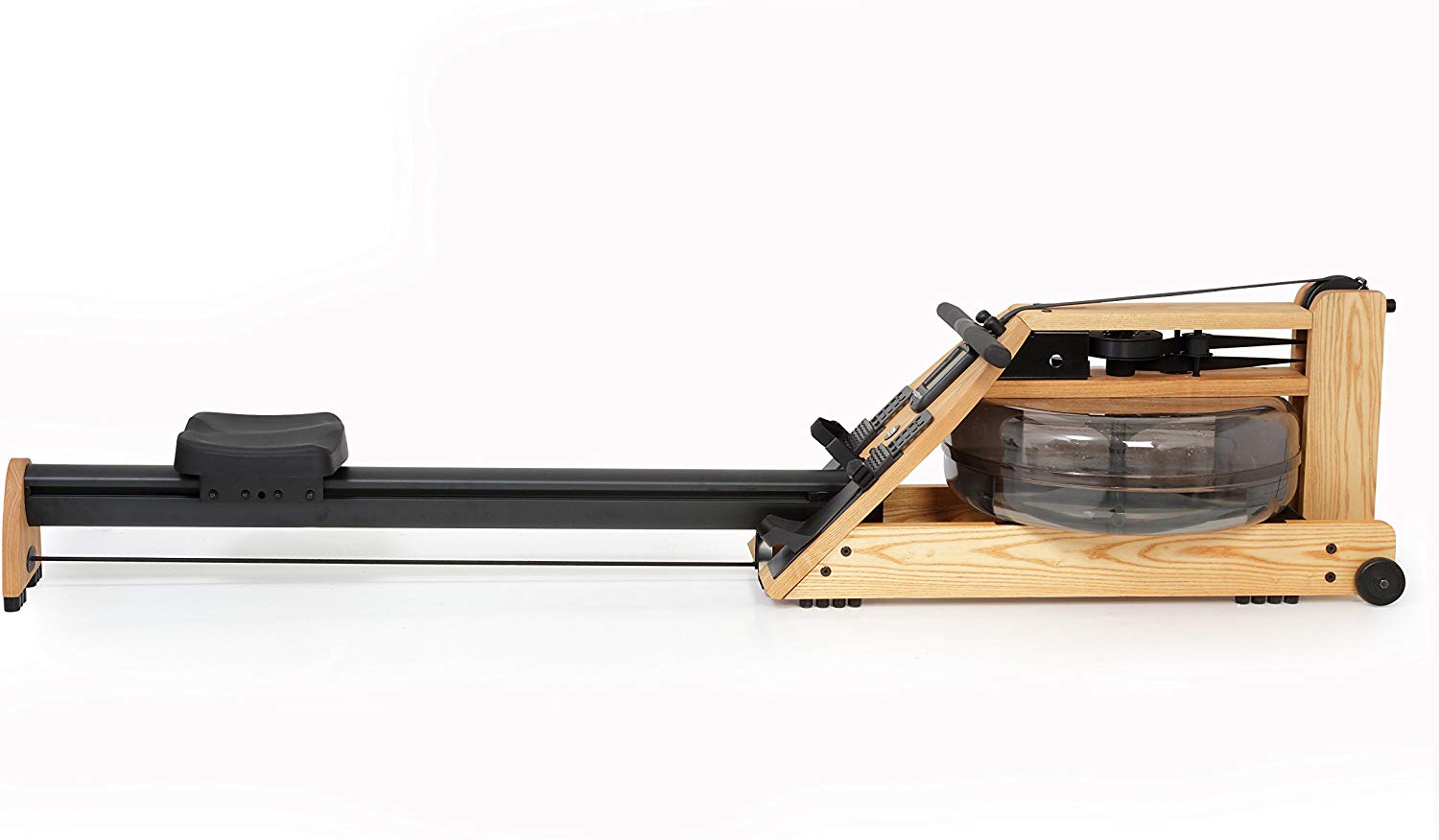 The WaterRower A1 Home is a cheaper alternative to the option above if you also want a hydro-power drive and a wooden frame. The hand-crafted frame uses premium ash wood while the sleek monorail employs aluminum for durability and lesser weight. All units are unstained and only treated with Danish oil to bring out the luster and warmth of the wood.
The WaterRower A1 Home also only takes its wood from replenishable sources for ecology purposes and to help preserve our natural environment. WaterRower provides 3 years warranty for parts and five years for the frame, as long as the unit stays in the original country of purchase.
LifeSpan RW1000 (70) – $500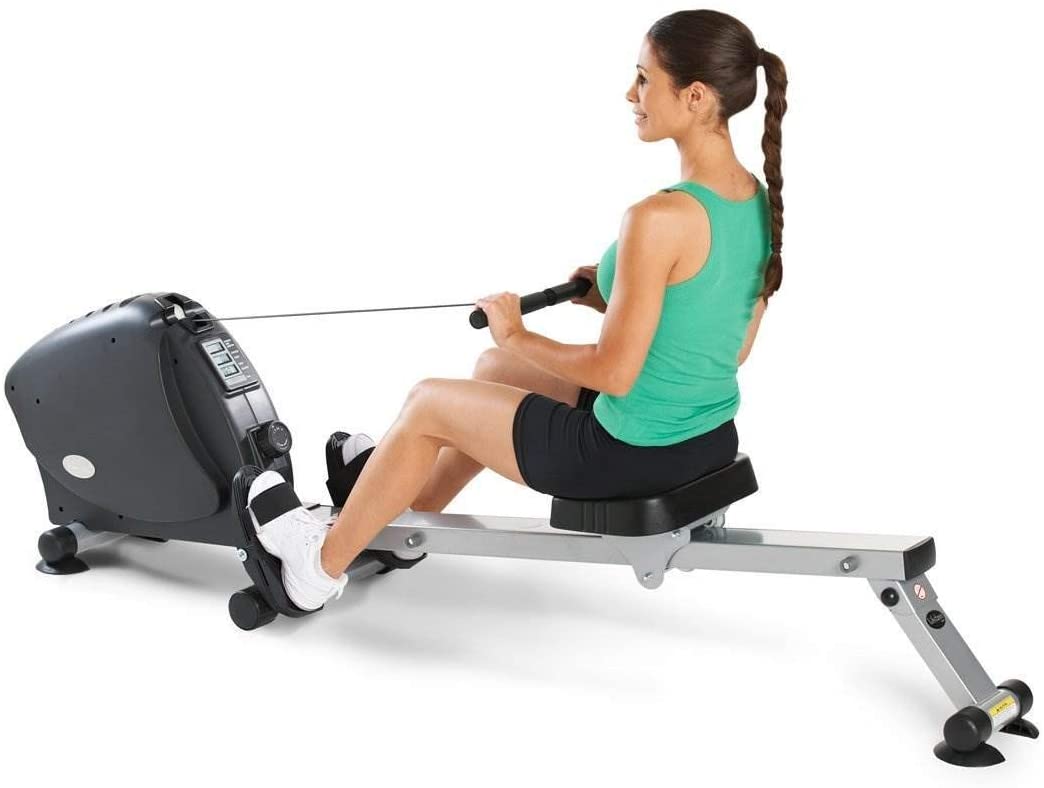 The LifeSpan RW1000 is a more affordable option that doesn't compromise on performance and reliability. This model offers a quiet eddy current drive system with a 16.5-pound flywheel for smooth operation. It also uses a solid steel frame which is heavier, but more durable than other options listed in this lineup.
Another feature that makes the LifeSpan RW1000 stand out is its three-LCD console which provides distance, calories, time, strokes, and strokes per minute. All of this information is useful in helping the user maximize the workout and reach his or her goals. The LifeSpan RW1000 has a 300-pound maximum limit with a five-year warranty for the frame, two years for parts, and one year for labor.
Stamina ATS Air Rower 35-1405C (59) – $400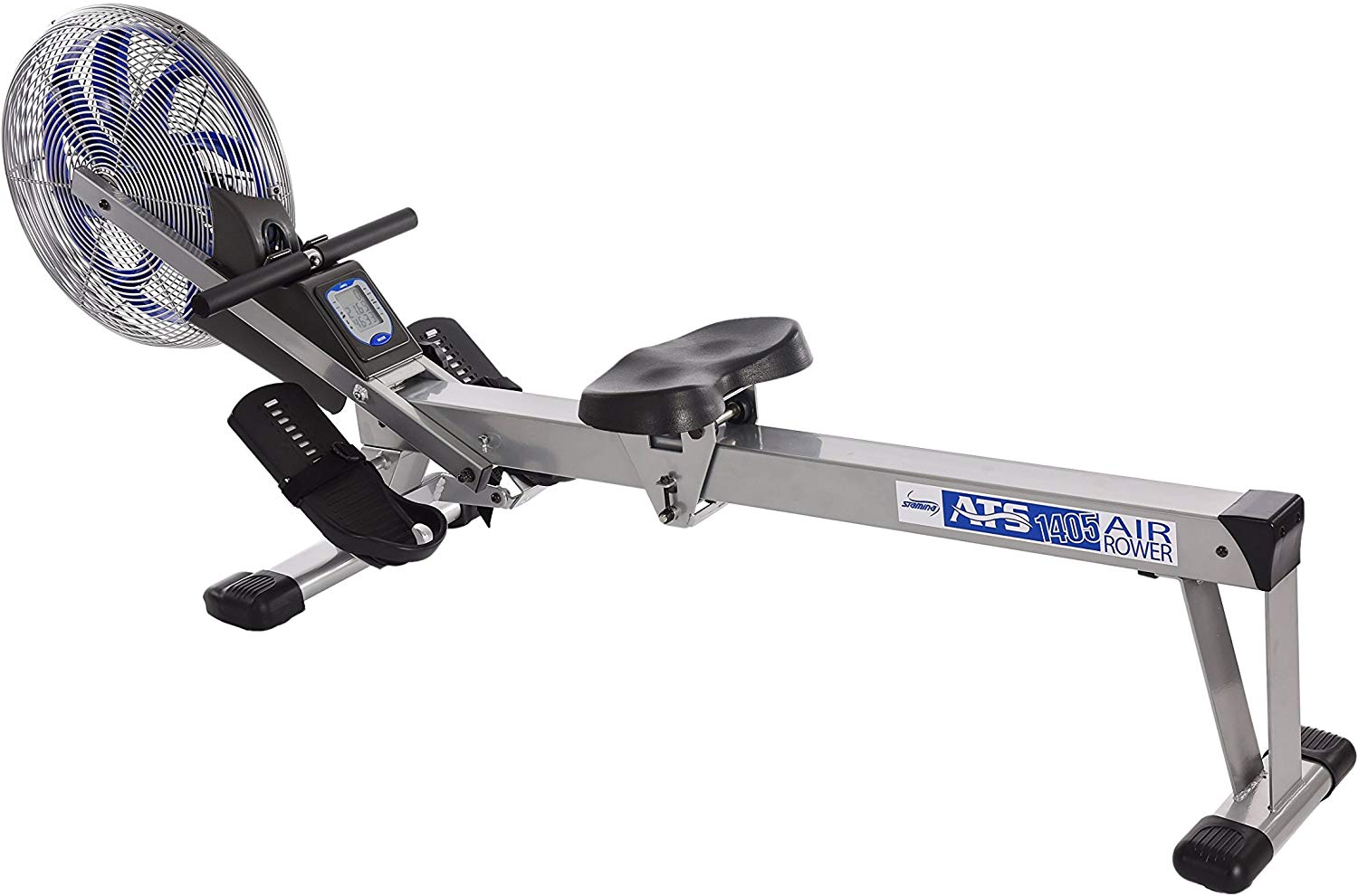 The Stamina ATS Air Rower 35-1405C is a more affordable option that uses a fan-powered drive that reacts to how hard you pull. This budget option features large footplates and a frame with built-in wheels so you can easily move it around the room if necessary. The machine's footprint requires a little over 9 feet of length by 2.6 feet, so its rather easy to fit into smaller gyms or living rooms.
The Stamina ATS Air Rower 35-1405C also includes an LCD monitor which lets you track your speed, distance, and time, along with the calories you burn while rowing. This model only supports up to 250 pounds so its not as flexible when it comes to user's body sizes. The Stamina ATS Air Rower 35-1405C has a 3-year warranty for the frame and a short 90-day guarantee for its parts.
Kettler Favorit (55) – $400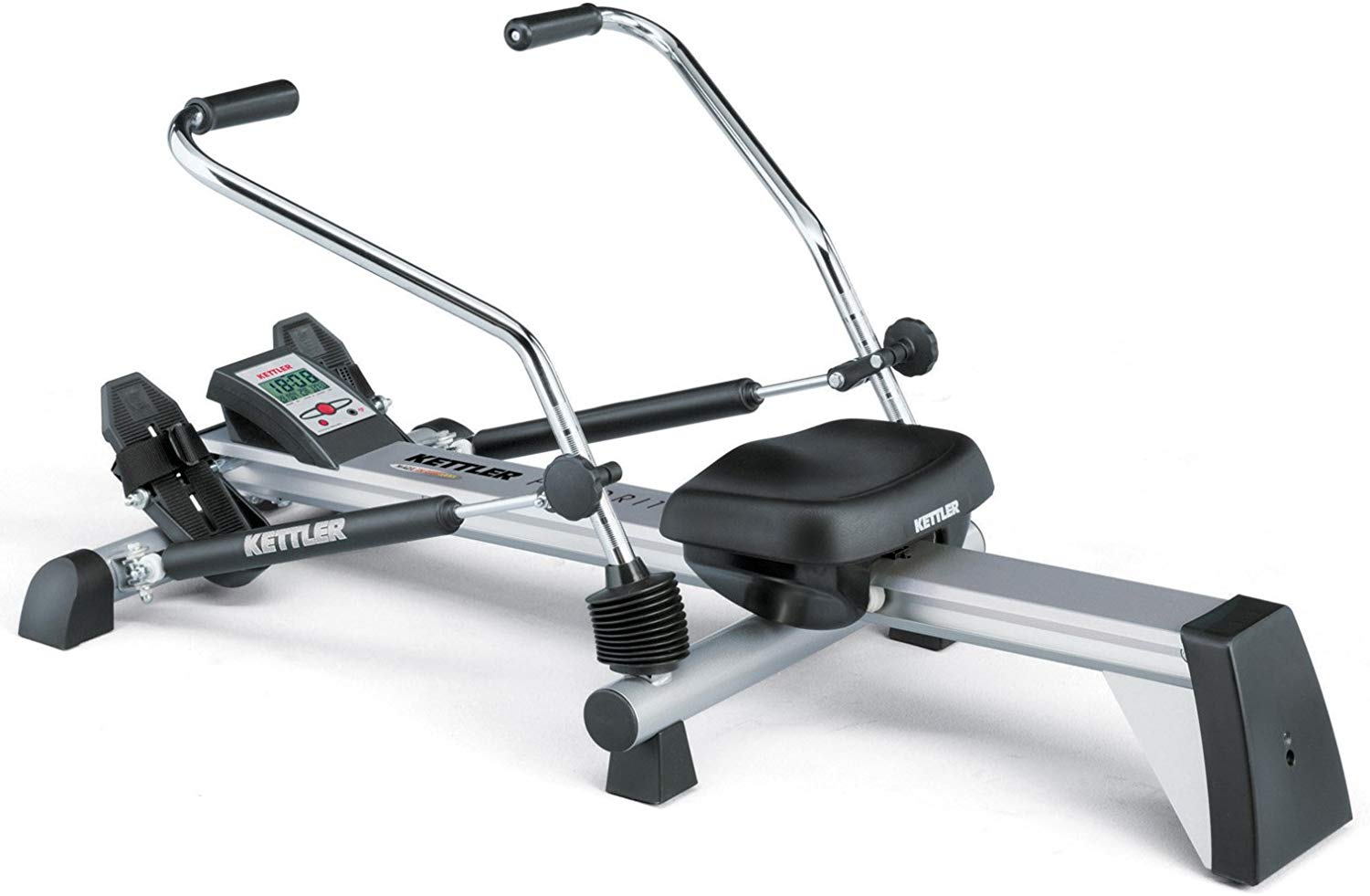 The Kettler Favorit is another budget-oriented option, but it uses industrial-strength hydraulic pistons instead of a wheel drive. The length of the rowers and their respective resistances are adjustable via clamps, so most users only need to set it up once and leave it like that permanently. Take note that there are fifty levels of resistance, so finding the right level for your fitness is pretty much guaranteed.
The steel frame on the Kettler Favorit features a biomechanically-correct footplate setup which allows users to enjoy natural motion. The included monitor offers six functions, along with an infrared earlobe sensor which measures pulse rates electronically. This model has a weight capacity of 285 pounds, and it's covered by a three-year residential warranty.