After an extensive evaluation of over 200 vehicles, Consumer Reports has curated the Top 10 automobiles for 2023 that represent the best in their respective categories. These vehicles excel in road-test performance, reliability, owner satisfaction, and safety features, earning them the coveted Consumer Reports (CR) recommendation. They also consider other factors that are significant to consumers when choosing the best cars.
Here's the list of the top picks by category:
Small Car: Toyota Corolla Hybrid
Subcompact SUV: Toyota Corolla Cross
Small SUV: Subaru Forester
Compact Pickup Truck: Ford Maverick Hybrid
Midsized Sedan: Toyota Camry Hybrid
Electric: Nissan Leaf
Two-Row SUV: Hyundai Santa Fe Hybrid
Midsized, Three-Row SUV: Kia Telluride
Luxury SUV: Lexus NX350h
Electric: Tesla Model 3
These top picks are highly recommended by experts and are perfect for a variety of consumers, whether they are looking for a small car, SUV, truck, or electric vehicle.
All of these best cars of 2023 are equipped with standard safety features, including automatic emergency braking (AEB) that operate at highway speeds. We would wholeheartedly recommend these vehicles to family and friends.
It comes as no surprise that Toyota models, known for their well-rounded performance, fuel economy, and reliability, feature prominently on the list. This year, however, the Lexus RX and Toyota Prius are absent due to significant redesigns that were not available in time for inclusion. Their absence allowed for other impressive models to make an appearance on this year's Top Picks list.
The Top Picks consist of cars, SUVs, and trucks with exceptional performance across the board. For the first time, two electric vehicles have made the Top Picks list, reflecting the growing market for EVs.
Small Car: Toyota Corolla Hybrid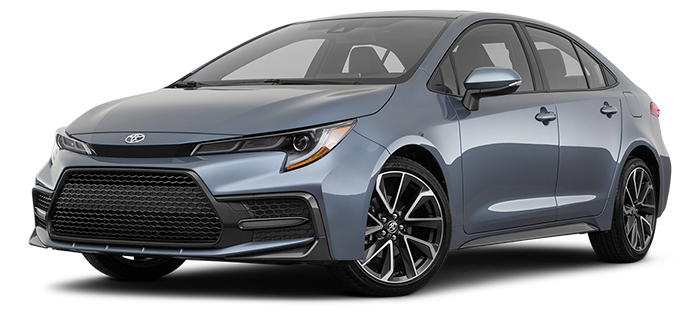 The Toyota Corolla Hybrid demonstrates exceptional value, offering outstanding fuel economy at 48 mpg overall in CR tests, rivaling the more expensive Prius. The vehicle comes standard with the Toyota Safety Sense 3.0 suite of advanced driver assistance features, including lane departure warning (LDW), adaptive cruise control (ACC), and automatic high beams. Blind spot warning (BSW) is optional. New for 2023, the Corolla Hybrid offers all-wheel drive and various trim levels, making it an excellent commuter choice.
Subcompact SUV: Toyota Corolla Cross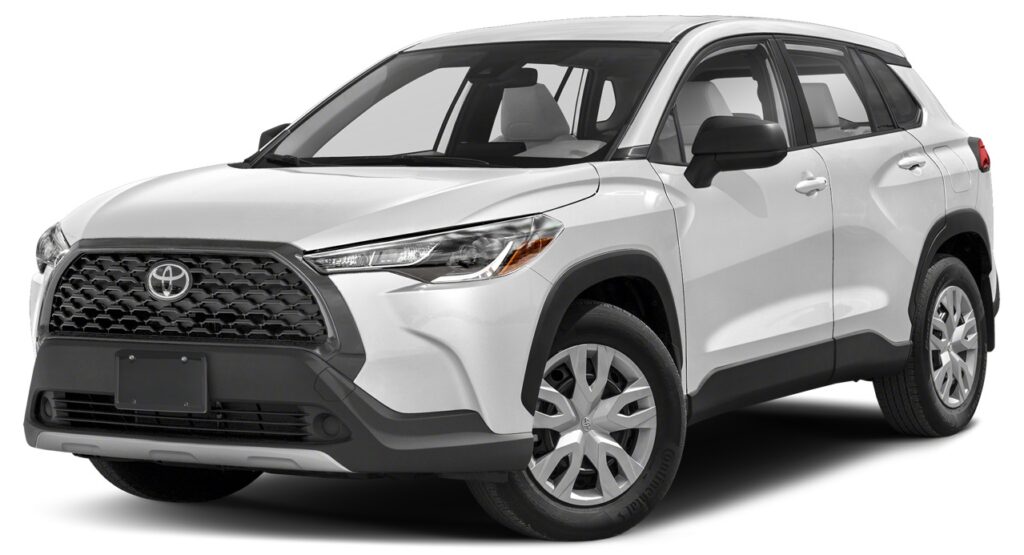 The Corolla Cross embodies the reliability, value, and practicality expected from the Corolla name in a subcompact SUV package. Its traditional boxy shape allows for ample interior space, powered by a 169-hp, 2.0-liter four-cylinder engine with a continuously variable transmission (CVT) and the choice of front- or all-wheel drive. The vehicle achieves a respectable 28 mpg overall in the tests. The Corolla Cross offers user-friendly controls, ample headroom, and foot space, alongside a comprehensive suite of standard safety features and top marks for predicted reliability.
Small SUV: Subaru Forester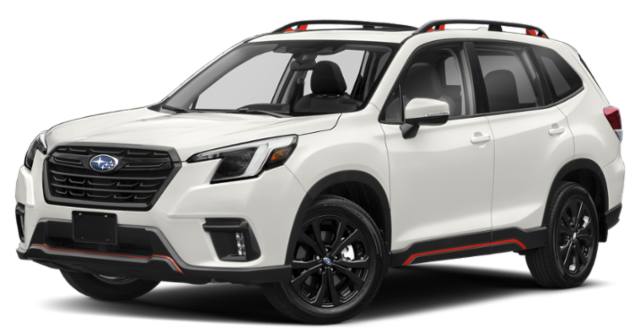 The Subaru Forester earns its 10th consecutive Top Pick recognition, showcasing the consistent excellence of this small SUV. Its design offers robust crash protection, a roomy cabin, generous cargo space, and excellent outward visibility. Easy access, simple controls, and a fuel-efficient 2.5-liter four-cylinder engine with a CVT delivering 28 mpg overall contribute to the Forester's appeal. The 2023 model boasts an updated Subaru EyeSight suite of safety features with a wider field of view.
Compact Pickup Truck: Ford Maverick Hybrid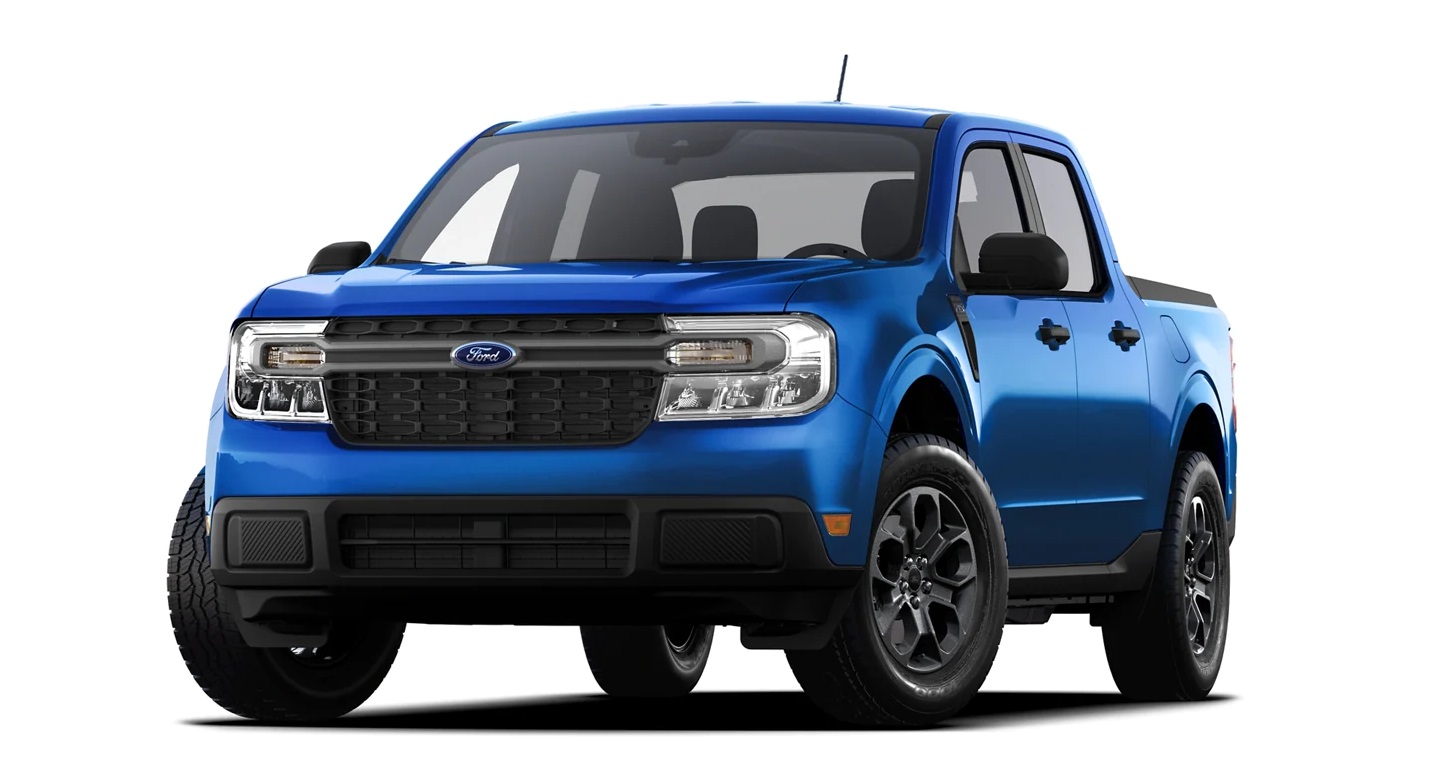 The Ford Maverick Hybrid offers a versatile and efficient option for a compact pickup truck. With a low base price and a standard hybrid powertrain that delivers 37 mpg overall, the Maverick Hybrid is perfect for active lifestyles requiring a 4.5-foot-long bed. The cabin offers easy access and ample space, along with straightforward controls and numerous storage compartments. The Maverick Hybrid provides a civilized ride and impressive handling for a pickup truck.
Midsized Sedan: Toyota Camry Hybrid

The Toyota Camry Hybrid epitomizes comfort, convenience, reliability, and value. The Camry is available in various configurations, including different powertrains, trim levels, and all-wheel drive options. The Hybrid stands out with its comfortable ride, athletic handling, accommodating seats, and user-friendly controls. It delivers an astonishing 47 mpg overall, making it a top choice for a midsized sedan. The Camry Hybrid comes with Toyota Safety Sense 2.5+, featuring lane keeping assistance (LKA), LDW, ACC, and other driver assistance aids.
Electric: Nissan Leaf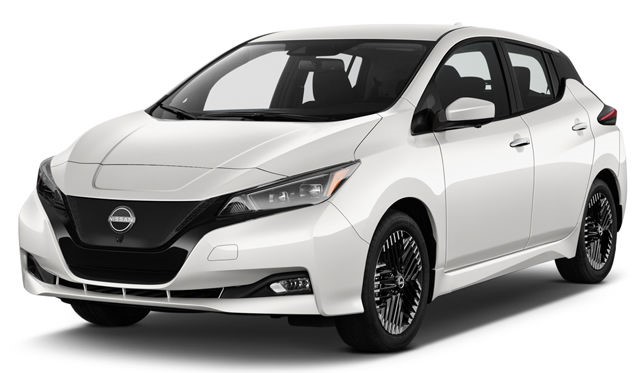 The Nissan Leaf is an affordable electric hatchback, featuring a 40-kWh battery with an EPA-rated 149-mile range and a sub-$30,000 price tag before incentives. The 60-kWh "Plus" version is worth considering, offering a 212-mile range and faster acceleration. Both configurations provide a smooth ride, quiet cabin, and elevated driving position for excellent visibility. BSW, LDW, LKA, and rear cross traffic warning (RCTW) come standard, with ProPilot Assist as an optional feature.
Two-Row SUV: Hyundai Santa Fe Hybrid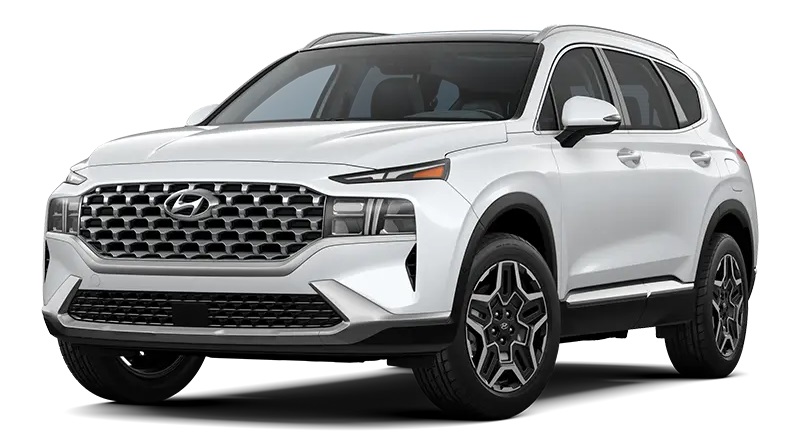 The Hyundai Santa Fe Hybrid showcases the benefits of a hybrid powertrain, offering more power, refinement, and efficiency than its standard counterpart. The hybrid features a 226-hp, 1.6-liter turbocharged four-cylinder engine, providing impressive acceleration for merging and passing. A plug-in hybrid option offers 35 extra horsepower and a 31-mile electric-only range. The Santa Fe Hybrid has a spacious cabin, comfortable rear seating, and a comprehensive list of standard features, making it an attractive choice for midsized SUV shoppers.
Midsized, Three-Row SUV: Kia Telluride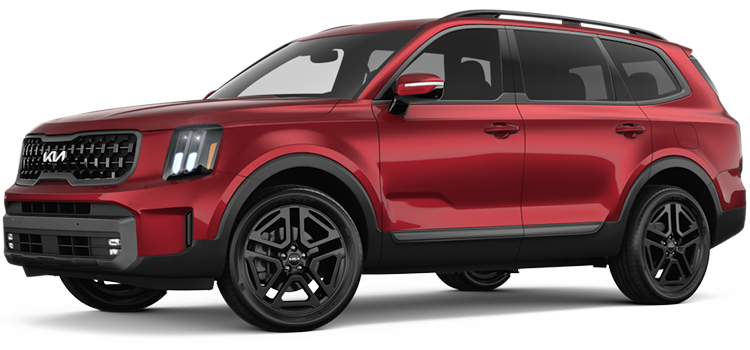 The Kia Telluride has been a Top Pick since its 2020 debut, setting the benchmark for three-row midsized SUVs. Its spacious, boxy design offers excellent visibility, comfort, and ample room for passengers. The refined V6 engine is paired with a smooth, responsive eight-speed automatic transmission, and the ride is comfortable. The 2023 Telluride features a larger infotainment screen and additional driver assistance features.
Luxury SUV: Lexus NX350h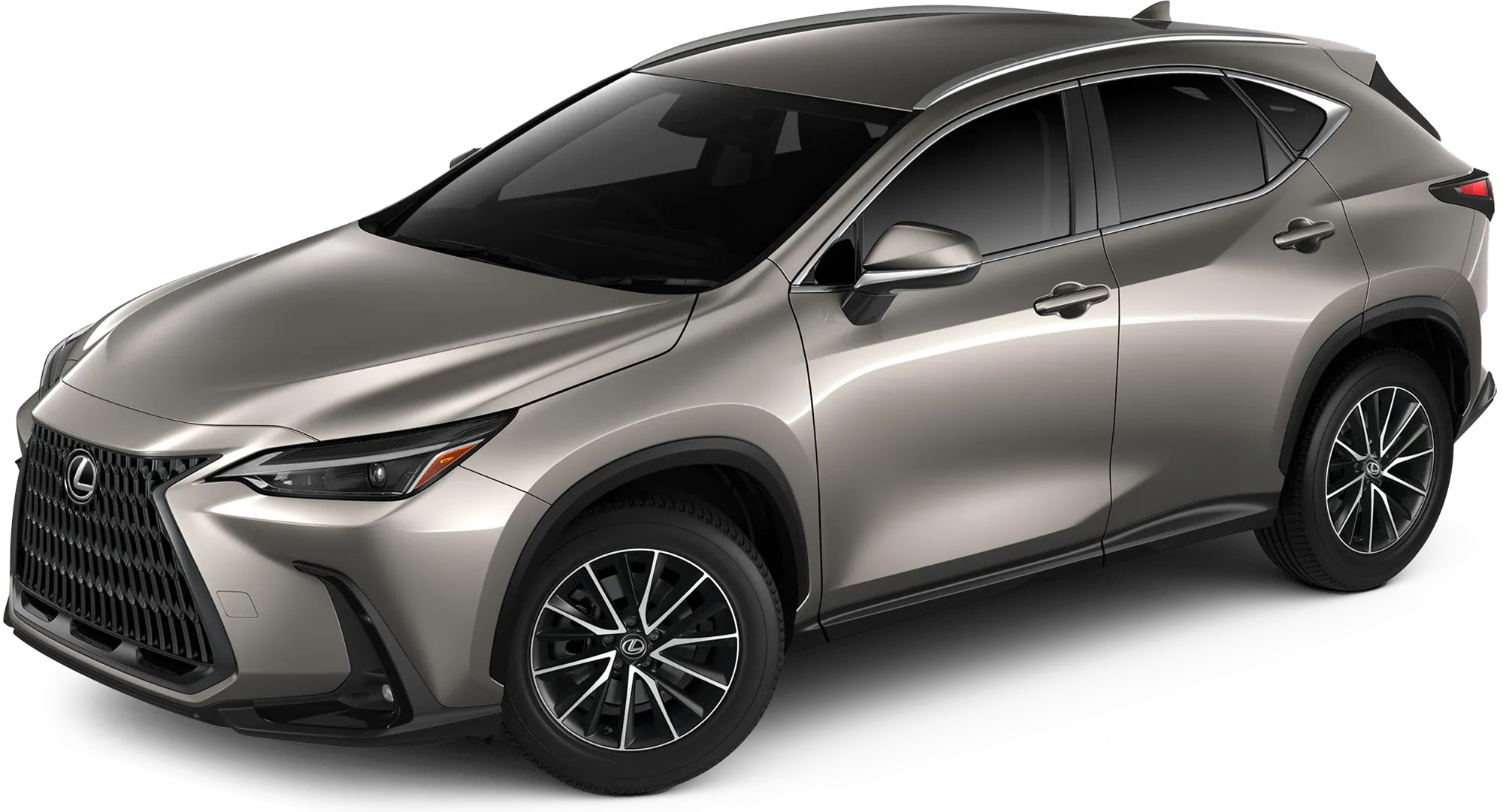 The Lexus NX350h, a small luxury SUV, comes in four powertrain options, with the hybrid variant offering an impressive 38 mpg overall. Its electric motor ensures smooth launches and quiet low-speed cruising. The upscale cabin boasts high-quality materials and comfortable, supportive front seats. The rear seat is more spacious than the exterior dimensions might suggest. The NX350h comes standard with Lexus Safety System+ 3.0, which includes BSW, RCTW, and other active safety features.
Electric: Tesla Model 3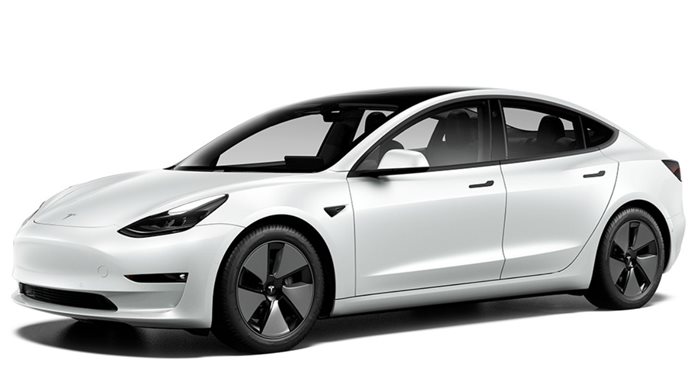 The Tesla Model 3 has been a game-changer in the compact luxury sedan market since its introduction in 2017. Its sleek design, blistering acceleration, and sports-car-like handling make it a thrilling driving experience. Our Model 3 has a 310-mile range, but options with up to 358 miles are available. The widespread Tesla Supercharger network makes long-distance travel more convenient than with other EVs. The minimalist interior, featuring a gaugeless dash and large center screen, adds to its futuristic allure.
Why do Customers go for Certain Brands?
After doing some tests of particular cars (of different brands), Consumer Reports gave ratings to each brand on various aspects like Road Test Score, Predicted Reliability and Owner satisfaction.
Audi outranks every car manufacturer with an overall score of 91. The critical parameters considered by the Consumer Report were, predicted reliability and Owner satisfaction, which plays an essential role in Brand Perception. Porsche and BMW did reasonably well at the second and third position with an overall score of 78 and 77.
The Consumer Report has reviewed the cars listed in the article. You may have/had a different experience than those listed in this article based on Consumer Reports.
Safety term glossary: AEB = automatic emergency braking; BSW = blind spot warning; LDW = lane departure warning; LKA = lane keeping assistance; RCTW = rear cross traffic warning.