The Affordable Connectivity Program or ACP is a legitimate FCC Benefit program that helps our needy brethren afford a broadband connection. Almost everything is online, so a fast and reliable internet connection is necessary for work, school, healthcare, etc. This initiative works like the Lifeline Program and the EBB or Emergency Broadband services.
You need to qualify under specific criteria to enjoy this benefit, but that's easy if you already have other aid services. The Affordable Connectivity Program provides up to a $30 discount on broadband plans for households and up to $75 for those on tribal lands. The benefit also comes with a one-time discount of up to $100 for a laptop or desktop PC purchase.
Requirements for Affordable Connectivity Program Qualifications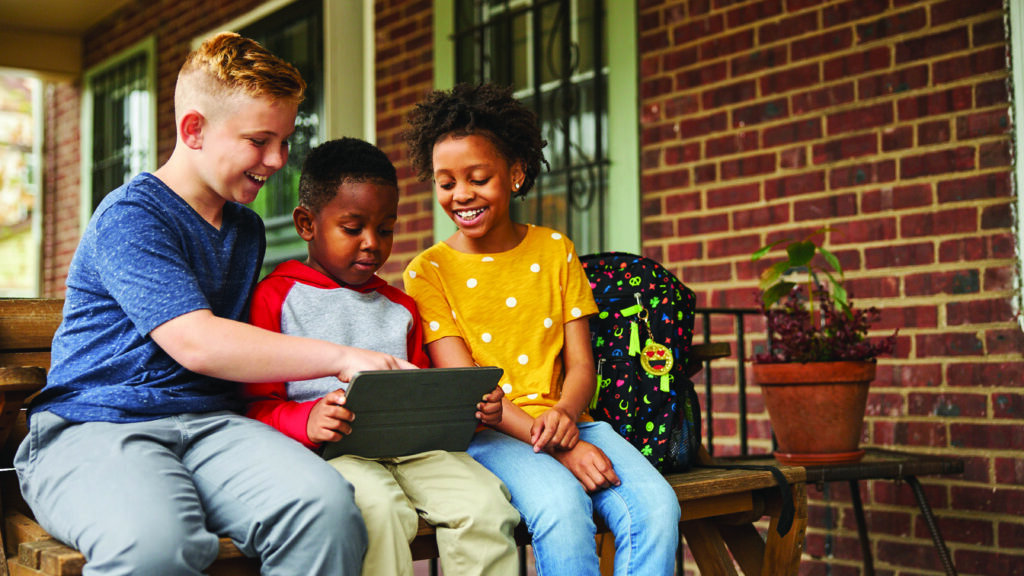 A household is eligible to avail of the ACP if its income is at or below 200% of the Federal Poverty Guidelines or if one member belongs under these criteria:
1. Received a Federal Pell Grant
2. Meets eligibility criteria of a participating ACP provider
3. Is using one of the following assistance programs:
Medicaid
SNAP (Food Stamps)
SSI (Supplemental Security Income)
Veteran's Pension
Lifeline
Federal Public Assistance
4. Lives on Tribal lands and participates in the following programs:
Bureau of Indian Affairs General Assistance
Food Distribution Program on Indian Reservations
Tribal Head Start
TANF
How to Apply for the Affordable Connectivity Program (ACP)
You first need to create a National Verifier account before applying. Here are the steps which you can use to get started in applying for the Affordable Connectivity Program:
Open your browser and key in www.acpbenefit.org
Please scroll down and look for the blue Apply Button and click it.
On the following page, fill in the blanks with your information
Scroll down and find Identity Verification and choose between Social Security Number, Tribal ID Number, or the Official ID option.
If you choose the SSN option, you will need to enter the last four digits.
If you choose the ID options, the page will ask you to upload a scanned copy of your selected ID card.
Next, scroll down again and find the Home Address tab. Fill in the blanks with your complete address, including your zip code.
Scroll down again and find the Do You Qualify for Lifeline tab. Choose between the two options depending on your situation (If you qualify by yourself or if you qualify through your children)
Scroll down again and click Next to the account creation page. It will require you to input a Username and Password. Make sure that you can remember the information you keyed in, and it follows the requirements of the password creation tool.
Next, you will need to fill in your Contact Information. You need to type in your current email address and your phone number. You can also nominate a different mailing address by checking the "I have a mailing address" option.
Lastly, you need to select your preferred language. Choose between English and Spanish.
Once you've finished the registration, you will need to log in to the National Verifier using the Username and Password you nominated. It would help if you also answered the I'm not a Robot anti-spam questionnaire to get through. Here are the next steps you need to follow once you've logged in:
You need to answer which government assistance programs you already have or are qualified to. Check the boxes next to the listed services, and click next once you've checked everything.
The next step will require you to double-check and verify the information on the screen. Scroll down, check the box that confirms the data, and click submit.
The next screen might ask you to verify your location using a map. It will initially show the vicinity of the address you put in, and you need to zoom in and click on the dot and click next.
The next page will ask you to input your initials next to the agreements you should adhere to while applying and using the service. The last box under Your Signature will require you to type your name and check the box that states that it is a digital signature. Click submit and read the next page.
If you qualify, the final page will state that you do, but it will also tell you there is a deadline for signing up with a provider. If you fail to apply for a broadband connection within the given timeframe, you will need to start the application process again.
If you are still confused, watch this video by Senior Planet on YouTube, highlighting the steps listed above. You can also open and read this FAQ from the FCC if you wish to know more about this benefit. Another option you can take is to call the ACP Support Center at (887) 384-2575.