How to get a free iPhone from the government is one of the more common questions we receive from our readers. We hate to disappoint, but the quickest answer is it is next to impossible since iPhones aren't particularly cheap. A Lifeline Program offer that involves the coveted phone sometimes pops up, but it's rare and it usually runs out fast.
We've written about the Lifeline Program to help inform you on how to get a free government cell phone and where to look. This initiative and its partner companies offer smartphones to our needy brothers and sisters who are qualified. They give out devices with internet capability regularly, but the offers usually only include entry-level phones or whatever is available.
The government cannot sustain the Lifeline Program if it offers premium devices like the Apple iPhone. That means only a limited few will be able to avail of the service, so others who need the same assistance will not get it. it may seem sketchy, but this program costs taxpayers billions of dollars so that those that need help can easily access it.
How Do I Qualify for a Free Government Phone
The basic qualification you can use for getting a free government phone is if you already have other benefits or services such as:
If you already qualify for the services above and anything similar to them, then you will qualify for a free government phone. You simply need to verify your eligibility and apply to a service provider of choice. You can follow our guide here.
How Can I Get a Free iPhone from the Government?
As mentioned, it's close to impossible to get a free iPhone from the government since it is a premium item. However, there are ways to get one, although not all of them will be cost-free. We've heard numerous complaints about low-end phones, so you might want to check out the ways we found if you want to avoid it and get an Apple iPhone.
The first option you can use to get a free iPhone from the government is by signing up with Cintex Wireless. The company is currently offering the iPhone SE and the iPhone 6 with free phone and internet services. They aren't completely free since you need to pay for shipping, but that's the best option so far that guarantees an iPhone.
The iPhone SE and iPhone 6 are older models, so there is a high chance that you are getting a refurbished or re-certified device. That's fine since the phones and their features will surely work, but they won't be perfect like a brand-new unit. Its also worth considering that this offer is limited, so it will be taken down once the stocks run out.
Alternatives to Getting a Free iPhone from the Government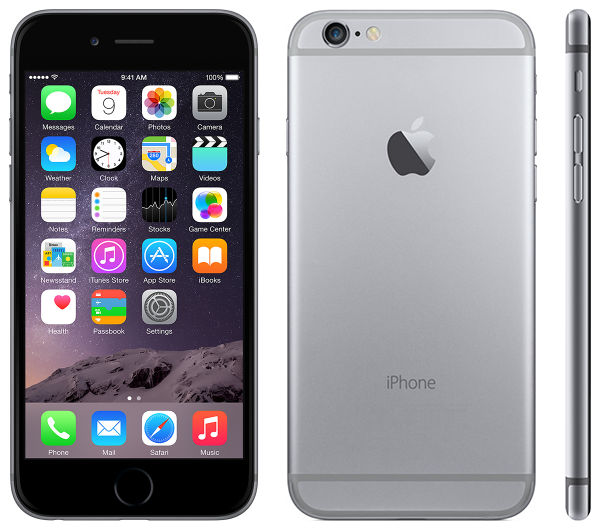 Cell Phone Carriers
The easiest way to get a subsidized iPhone from the government is by going with regular carriers and their promotional deals. Top brands like AT&T or Verizon almost always have iPhones in different price categories with the usual lock-in period and monthly fees. However, you can still apply for a discount with the Lifeline Program if you fulfill the requirements.
Again, it won't be completely free, but at least the device will be cheaper than simply getting them from the Apple Store. You may also need to pay an activation fee, plus the phone will be network-locked so you can't simply switch to another sim card. However, this is the most flexible and guaranteed choice that will get you an iPhone, so it's up to you to decide how much you want to pay and which model you want to receive.
Buy Refurbished/Second Hand
Buying refurbished or recertified iPhones is a cheaper way to own the premium device, although most if not all are already used. These old phones usually come from trade-ins, but many of them have been repaired or checked by techs before being resold. You can also hunt for bargains on the second-hand market since many sellers often just want to get rid of their old devices in exchange for a bit of cash.
Job Offers
Many job offers, especially those in the tech or sales category often offer sponsored phones and plans you can use. Mobile phones are invaluable now and they are crucial for getting some jobs done, so employers often offer them to help you achieve the job's goals. Note that the device won't be completely yours and personal usage may be limited, but that varies between every company.
Working with the government, military, or first responders can also help you get an iPhone. Apple offers discounted devices for government employees and other companies can even offer them for free. The challenge here is getting jobs with these agencies, but that could be a life-changing goal that you might want to consider.
Survey Offers
It may seem sketchy, but some online surveys give you points for answering questionnaires online. These points or credit can be put towards an iPhone purchase without spending cash from your wallet. However, this will take a lot of time online every day, and it could take a month or more to get enough credits to buy a phone.
However, it is free if you already have internet access and a laptop or PC, so it's very doable if you are at home most of the time. It's also wise to remember that there are many scams out there, so due diligence is necessary to ensure that you don't waste your efforts. Take note of these names if you want to go with this option:
Contests and Giveaways
This is probably the most difficult option you can take since contests and giveaways that offer free iPhones are not easy to find. It's a game of chance, and you have to pit your luck against thousands who want that free device. Note that there are also a lot of scams out there, so try to stick to these proven names if you want to join in:
Become an Influencer or Reviewer
Social media influencers and reviewers often receive devices for free, but not all of them can keep the products permanently. It also takes some effort since you need a good following to be able to receive phones and other products. You can manually apply to Apple, but nothing is guaranteed since they have their requirements as well.