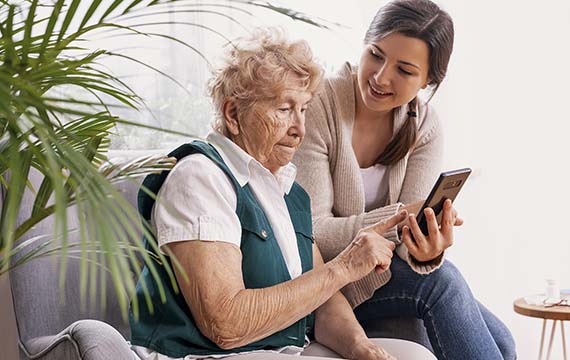 Did you know that you could get a free government phone and tablet to connect you and help uplift your daily life? The government has had this covered for quite some time now with the Lifeline Program and the new Emergency Broadband benefit. The two programs offer assistance by providing you with free phone and internet plans along with the devices needed to use them.
Update March 2023: The EBB Program has been reformed into the Affordable Connectivity Program. Please visit the link if you need assistance in getting connected.
The Lifeline Program and Emergency Broadband Benefit – How Does it Work
The federal government helps through the two programs to assist low-income families in getting free phones and tablets for their communication needs. You only need to prove that you are qualified, file the application personally, and wait for your device and sim cards to be mailed to you.
These initiatives are federally funded and supported by private telecommunication companies and it is available in all fifty states including some territories. Note that this is a benefit, so you have to provide the necessary documents as proof and go through the process thoroughly to get assistance.
The Lifeline Program provides cellular phones and sim cards with allowances for calls, text, and mobile data or the internet. The devices themselves and the number of minutes or text and data are different between each state and provider but getting them is mostly the same. This service has existed since the '80s and it has continually expanded up to this day.
The EBB or Emergency Broadband Benefit is a newer initiative that started when COVID-19 hit us hard. It aims to provide discounted internet service for homes or families who are forced to work or study at home. Most of the EBB service providers offer $50 discounts for their internet plans, while some even provide up to $75 and $100 off on a device such as a laptop or a tablet from a participating seller.
You can start your Lifeline application by clicking this link and using the Find a Company menu and providing your zip code or state. You can use this link instead for EBB or contact your Lifeline Program provider and ask about EBB if you already have a free government phone. Make sure that you read everything carefully so you don't miss a step or a requirement which will then cause delays.
What are the Requirements to Get Free Government Phone and Tablet?
The basic requirements are:
Photo ID
Proof of Income (Payslips, Tax Returns, Etc)
Contact Details
Proof of Residence
Proof of Eligibility
You can also use documents from the following to prove that your income is below your state's poverty level:
Social Security Statement of Benefits
Retirement/Pension Benefits
Federal or Tribal Letter of Participation in General Assistance
Veteran Administration Statement of Benefits
Unemployment or Workmen's Compensation Statement of Benefits
Previous Year's State, Federal, or Tribal Tax Return
The eligibility documents mentioned above can include any of the following:
Adult and Child Mental Health Case Management
Extended Foster Care
Employment Services
Federal Pell Grant
Financial Assistance (TANF, GA, etc.)
Medicaid
Section 8 (Federal Public Housing Assistance)
SNAP or Food Stamps
Head Start
LIHEAP (Low Income Home Energy Assistance Program
GRH (Housing)
SSI (Supplemental Security Income
SSD (Social Security Disability)
National School Lunch Programs
You are qualified most of the time if you already have these services since they are given to those who are under 135% of a state's poverty line. You simply need to gather these documents and apply online or give a Lifeline Program or EBB provider a call to get started. Applying online is easier and quicker, but you can also call their customer service hotlines.
Note that you will be contacted through the numbers or home address you provide, and the devices will be mailed there as well. Take the time to properly write down your details to avoid delays and confusion.
Which is the Best Provider for a Free Government Phone and Tablet?
We don't usually recommend a specific company simply because experiences vary between every state or area due to several factors. You can look up which company serves your state in this guide. We suggest reading and looking around online after finding an option since you have access to the internet to know more about these companies.
Our articles also have several comments from existing users regarding some of the companies. Reading them will give you an idea of how they operate and if you will be happy or not with what they can provide.