Ever felt a pang of anxiety as your phone bill notification pinged? In today's digital age, essential connectivity shouldn't come with an intimidating cost tag. Enter the Lifeline Program – a government initiative affordably or for free. Whether you're a student, a job seeker, or simply looking to stay in touch with loved ones, this guide will help you unlock access to free government-funded phones.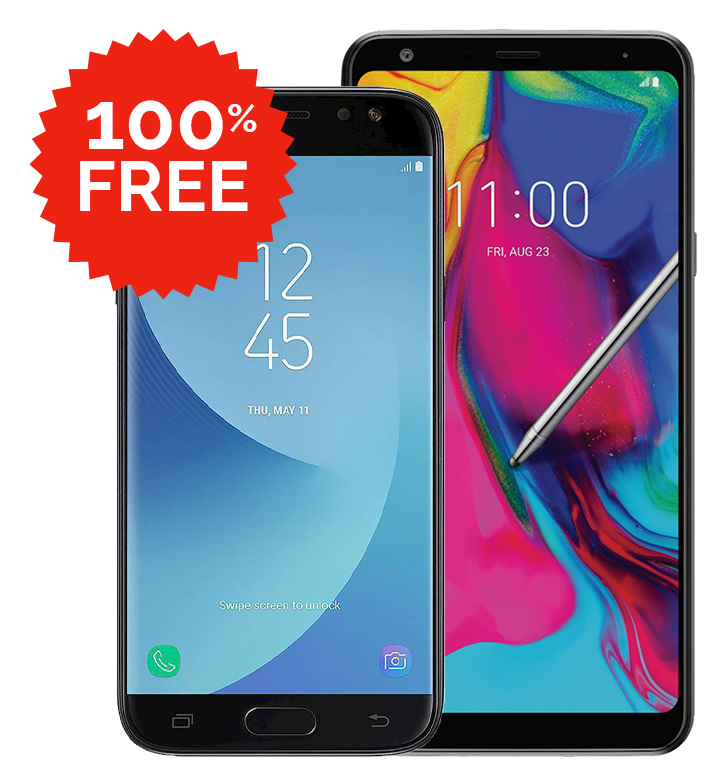 Discover what it takes to be eligible, demystify the application process, and pick the right provider to get the most value. Let's get started!
The Lifeline Program: An Overview to Obtain Your Free Government Phone
Supervised by the Universal Service Administrative Company (USAC), the Lifeline Program is a federal initiative ensuring everyone can access essential communication services regardless of financial situation. The USAC's role includes data management, support calculation, and program benefits distribution.
In 2016, the Lifeline Program saw significant updates. Broadband was added as a supported service, ensuring participants also have internet access. The program now also has minimum service standards to maximize efficiency and value, and a National Eligibility Verifier was established to assess subscriber eligibility independently.
Here's a snapshot of what the Lifeline Program offers:
Monthly discounts on phone and internet services
One Lifeline discount (phone or internet) per eligible household
Minimum service standards for Lifeline-supported services
Independent eligibility verification through the National Eligibility Verifier
Remember, the Lifeline Program doesn't just offer a discount; it's a bridge to the digital world and more accessible and beneficial than ever before.
Eligibility for the Lifeline Program and Free Government Phone
Eligibility for the Lifeline program and a free government phone hinges on two main factors: your income and your participation in specific government assistance programs.
If you have a gross household income that equals to or falls below 135% of the Federal Poverty Guidelines, you're in the running for a Lifeline benefit. This translates to an income of $19,683 for a one-person household, $26,622 for two people, and so on, with an increase of approximately $6,939 for each additional person in your household in 2023​.
In terms of government assistance programs, here are some that can qualify you for the Lifeline program:
Supplemental Nutrition Assistance Program (SNAP)
Medicaid
Supplemental Security Income (SSI)
Federal Public Housing Assistance (FPHA)
Veterans and Survivors Pension Benefit
On top of these, residents of tribal lands can also qualify through participation in:
Bureau of Indian Affairs General Assistance
Tribally-Administered Temporary Assistance to Needy Families (TANF)
Tribal Head Start (only if the household has already met the income-qualifying standard)
Food Distribution Program on Indian Reservations (FDPIR)​.
Remember, only one Lifeline benefit is permitted per household​. Also, service providers must use the National Verifier (NV) to determine consumer eligibility. Consumers can also apply for the Lifeline program independently using the NV​.
How to Apply for Your Free Government Phone
Navigating the process of applying for a free government phone is easier than you might think.
Here's a simplified step-by-step guide to get you started:
Gather proof of income: You'll need pay stubs, a W-2 form, or formal evidence of endorsement from the government agency you're enrolled in to prove your household income​​.
Choose a participating cell phone company: Numerous cell phone companies participate in the Lifeline Assistance program, including Assurance Wireless, Q Link Wireless, Safelink Wireless, and more​.
Apply: Visit the website of your chosen cell phone company and look for the application portal. Follow the provided instructions to complete your application​.
Wait for approval: If you qualify, you will soon be connected with your free or cheap government phone!
Remember, the free phones provided through the Lifeline Assistance program are typically older models, but they're still excellent devices to keep you connected.
So, if you qualify, take the next step and apply for a free government phone today! Don't forget to explore other resources available at CRWatchdog to equip yourself with more knowledge and opportunities for a better living.