Consumer Reports has recently released their top 10 cars of 2022 fresh from the firm's test track which handled hundreds of several models. These picks represent the best every brand has to offer, starting from the very basic daily commuter to the luxurious and thrilling rides. These top 10 cars have received the highest marks in meticulous categories which include road tests, predicted reliability, owner satisfaction, and of course, safety.
Consumer Reports prioritizes the latter this year by only considering vehicles with modern safety implementations such as FCW or Forward Collision Warning and AEB or Automatic Emergency Braking. The vehicle must have these features as standard equipment on all trims, and 2022 is the first year to require these pedestrian detection measures. These systems work together when people are in the car's patch and make it automatically hit the brake as needed.
Consumer Reports believes that pedestrian safety doesn't need to cost extra by today's standards. The National Highway Traffic Safety Administration reported in 2018 that there were more than six thousand deaths recorded since 1990. Pedestrian detections systems are proven to help reduce accidents, and Consumer Reports added it to their categories to help make it more common.
Updated: January 2022
Consumer Reports Top 10 Cars 2022
Consumer Reports organized this year's list by price range to help you pick the right car for your budget and needs. These are the top 10 cars you should consider buying this year:
Under $25,000
2022 Toyota Corolla (76) – Best Small Car (19,600 to $25,550)
CR MPG: Overall 48 mpg / City C 37 mpg / Hwy 59 mpg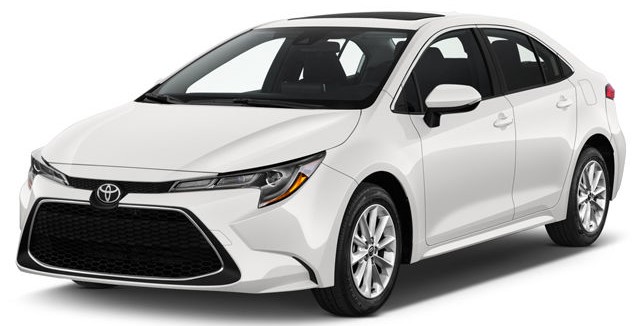 The 2022 Corolla, like its predecessors, offers the best bang for your buck in the small-car category with excellent reliability and customer satisfaction records. The roomy sedan offers excellent fuel efficiency and a bit more space for a compact sedan, plus its trims come with several safety features. The new models come with FCW, AEB with pedestrian detection, lane departure warning, lane-keeping assistance, and adaptive cruise control.
The 2022 Corolla also has improved it's driving dynamics thanks to a balanced steering wheel and a firm suspension that limits body lean without sacrificing ride quality. Toyota sells a variety of trims that will suit your taste, including a sport version with extra horsepower and a hybrid with even better fuel mileage.
$25,000 to $35,000
2022 Toyota Prius (79) – Best Hybrid Car ($24,325-32,500)
CR MPG: Overall 52 mpg / City 43 mpg / Hwy 59 mpg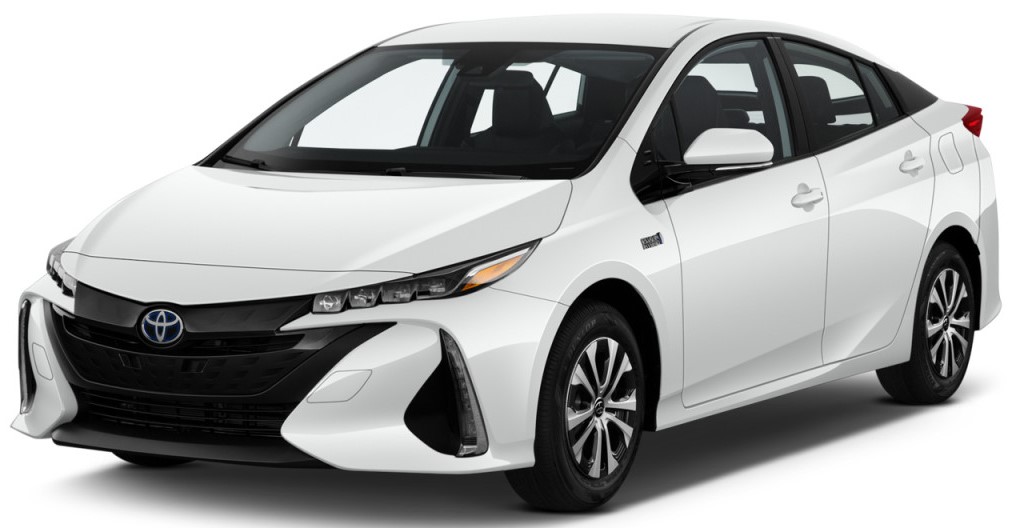 The Toyota Prius has been included in Consumer Reports Top 10 cards 17 times which is more than any other make or model. The hybrid vehicle delivers fantastic mpg in every driving scenario, arriving at a brilliant 52 mpg average. This model has a best-in-class 590-mile range in hybrid mode, but plug-in versions can make use of the 22.5-mile range when in electric mode only.
One of the best things about the Toyota Prius is its impressive reliability record despite its complexity, The design is attractive minus the odd placement of the gauges, but its one of the things that makes it truly unique.
2022 Subaru Legacy (79) – Best Midsized Sedan ($22,745 – $35,898)
CR MPG: Overall 28 mpg / City 19 mpg / Hwy 39 mpg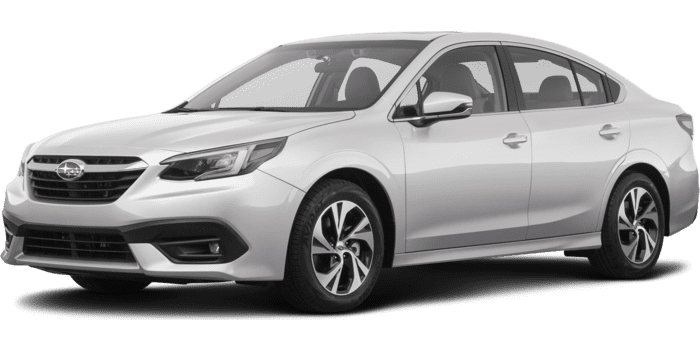 The 2022 Subaru Legacy is Consumer Reports' highest-scoring midsized sedan in this year's round-up thanks to its features, plus great reliability and satisfaction. The model offers a smooth ride along with all-wheel-drive with jolting acceleration if you go with the turbo variant.
The Legacy also looks great while on the road, but its roomy interior that accommodates many body types makes it a great choice. The seats also feature comfy armrests while the center-console is functional while looking great.
CR MPG: Overall 28 mpg / City 20 mpg / Hwy 38 mpg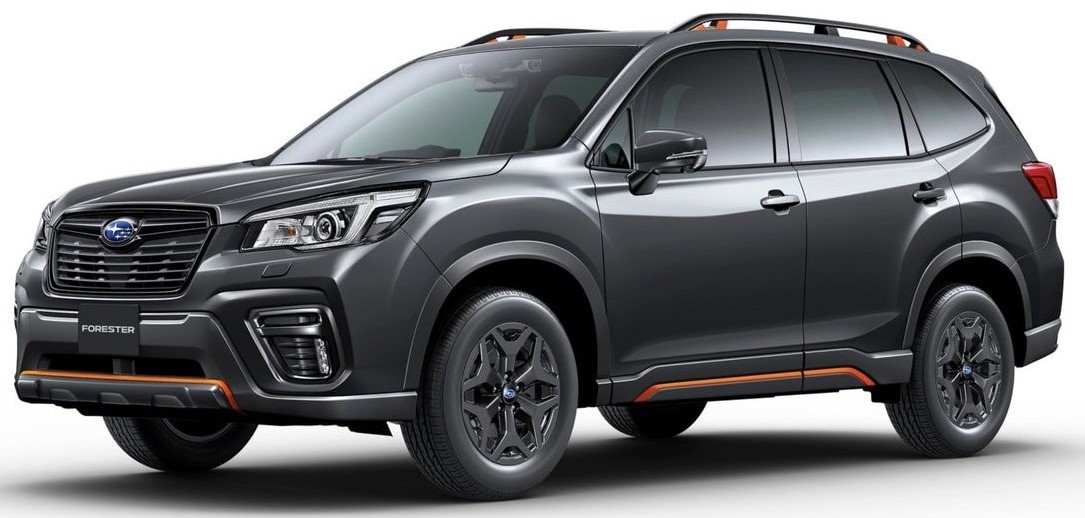 The 2022 Subaru Forester comes out at the top spot against fifteen other alternatives in the highly competitive small SUV category. The model encompasses practical design and elevated owner satisfaction, along with superb fuel mileage and value. Its one of the best when it comes to handling thanks to its responsive steering and suspension which helps you tackle corners better.
Consumer Reports also loves the signature boxy design from Subaru which also translates into benefits for the passengers. The car's shape makes access easier while seats are typically higher than most small SUVs. You also get big windows for better visibility and appreciation of the scenery that rolls by as you drive towards your next adventure.
$35,000-$45,000
2022 Honda Ridgeline (76) – Best Compact Pickup ($33,900 – $43,520)
CR MPG:  Overall 20 mpg / City 13 / Hwy 29 mpg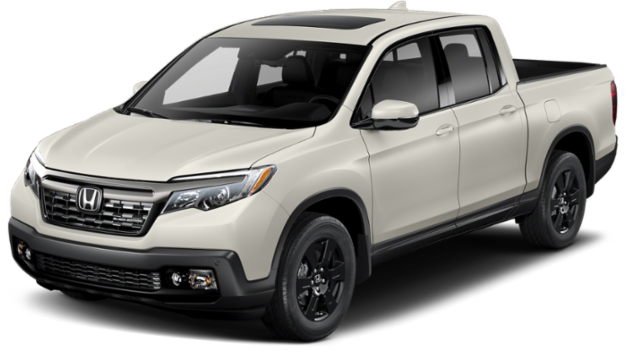 What makes the 2022 Honda Ridgeline top its competitors is its car-like driving experience along with very intuitive features. Its V6 engine delivers strong acceleration, while the suspension and comfy cabin coddle you like a baby.
Another excellent improvement the 2022 Honda Ridgeline adds is its suite of safety features that span across every trim available. Its adventurous side isn't left behind despite all its comforts since you get an easy to access bed with lockable storage bins for your weekend warrior escapades.
2022 Kia Telluride (92) – Best Midsized Three-Row SUV ( $31,890 – $43,790)
CR MPG: Overall 21 mpg / City 14 / Hwy 30 mpg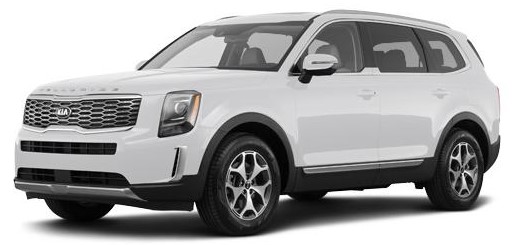 The Kia Telluride is the most surprising addition this year since it outscored many established class leaders with its capabilities. The three-row SUV has one of the highest road-test scores from Consumer Reports to date, along with an attractive blend of features, space, and comfort for the money. The model is priced very aggressively in its segment, enabling it to make customers think twice about its competition.
The Kia Telluride's simple driver interface conceals a perfectly matched automatic transmission that's mated to an energetic V6 engine. The front sides are wide, while the middle and third rows make it a compact people hauler.
2022 Toyota Avalon (93) – Best Large Sedan ($35,875 – $43,300)
CR MPG: Overall 42 mpg / City 32 / Hwy 52 mpg
The 2022 Toyota Avalon's highest score in Consumer Reports' large sedan category enabled it to beat its prestige-brand competition which costs at least $20,000 more. This model offers excellent cabin space and luxury for the price, while its comfort rating has achieved an almost perfect score in CR's testing. The platform utilizes a snappy V6 engine, but you can get a hybrid version with the fuel efficiency of a compact that's only up to 42 mpg overall.
The Toyota Avalon is a practical choice when its closest competition sells for the fifty to sixty-grand range. But what makes it a superb choice is its inclusion of every safety system Toyota offers. This includes pedestrian detection, FCW, BSW, and AEB for the highway.
$45,000-$55,000
2022 Tesla Model 3 (80) – Best Luxury Compact Car ($39,990 – $56,990)
CR MPGE: Overall 130 mpge / City 136 mpge Hwy 123 mpge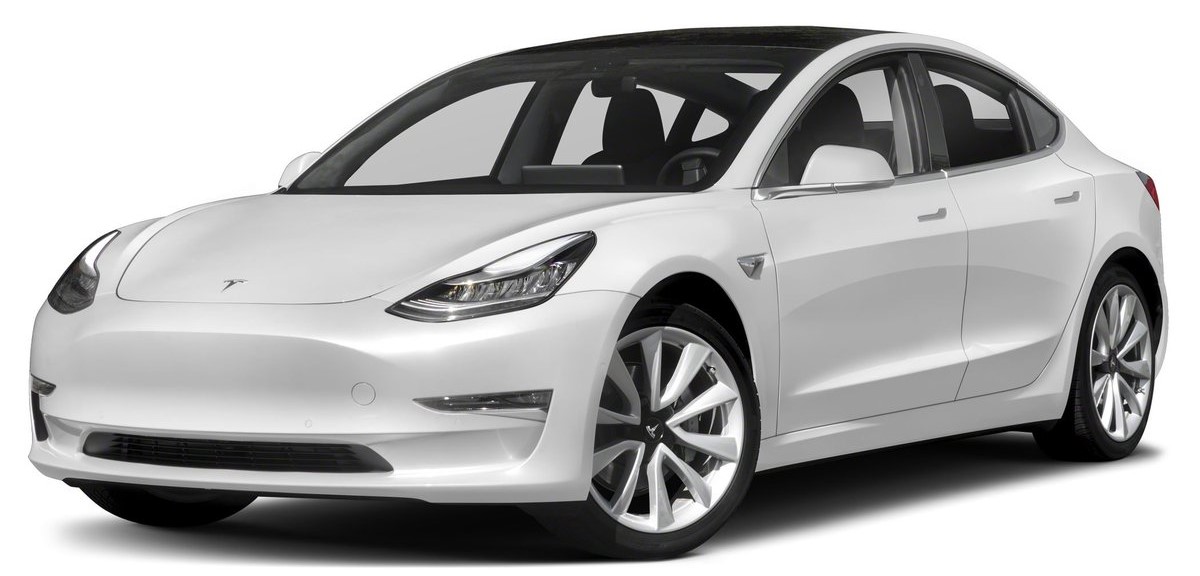 The Tesla Model 3 is a tough challenger in the luxury compact segment with its high-tech design that offers jaw-dropping range and performance. The near-dead-silent vehicle accelerates instantly while offering an average range of 250 to 330 miles per single charge. The car also offers sporty handling characteristics which give the impression that you are driving a hypercar instead of a sedan.
Another stand-out feature of the Tesla Model 3 is its interior which is dominated by the signature 15-inch control screen which accesses most of the car's capabilities. The model doesn't have ample wind noise suppression and it's a bit stiff to drive, but the performance and the eco-friendliness more than make up for these cons.
2022 Toyota Supra (80) – Best Sports Car Over $40,000 ($49,990 to $55,250)
CR MPG: Overall 27 mpg / City 18 / Hwy 36 mpg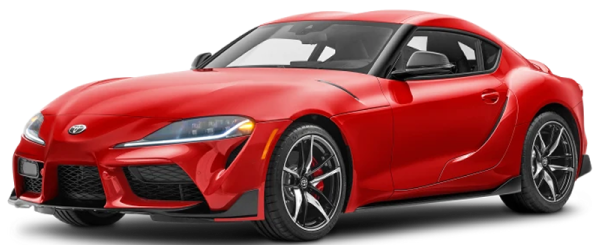 The 2022 Toyota Supra continues the iconic heritage of the series with thrilling performance and performance. The Toyota-BMW lovechild boasts a potent six-cylinder engine that beats many V8s in the market with a fuel economy that rivals some sedans. The legendary Toyota Supra also includes a suspension that's tuned for brilliant handling, distinguishing the car from many of its rivals such as BMW's own Z4.
The steering and handling is undeniably sharp, while the ride is stiff just like any sporty coupe you can buy for the market. However, Consumer Reports thinks that the overall driving experience this model can offer is very compelling, so some of these minor issues can easily be forgotten.
2022 Lexus RX (80) – Best Luxury Midsized SUV (80) – ($44,150 – $56,460)
CR MPG: Overall 22 mpg / City 14 / Hwy 31 mpg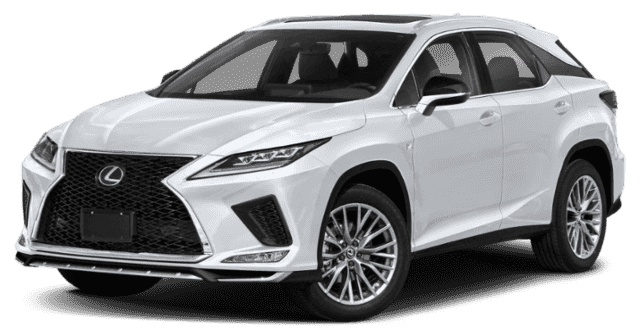 The Lexus RX pioneered the luxury crossover segment in the 1990s, and the latest model continues to uphold the tradition of setting the bar high. The model sports a combination of size, power, and a bounty of features which have excellent reliability ratings across the board. They provide top performance at a tremendous value, especially if you are shopping for a luxury SUV.
The Lexus RX rates highly in driving tests which involve comfort and noise, thanks to its supportive and wide seats. The Lexus RX also comes in a larger, three-row variant and a 450h hybrid which means it will cover a wider audience with different budget limits and tastes.