The Tesla Model 3 compact sports sedan which released recently is the company's first attempt at an EV or electric vehicle for the mass market. It's was a highly-anticipated car that's aimed at well-loved competitors such as the BMW 3 series or the Audi A4 line. The Tesla Model 3 has a few specialized quirks, but its most outstanding feature is it doesn't consume fuel.  Consumer Reports has had a Taylor Swift relationship with Tesla.  They gave it their highes ranking only to yank it away a few months later.  Let's see what CR is saying today:
Tesla Model 3 Consumer Reports Review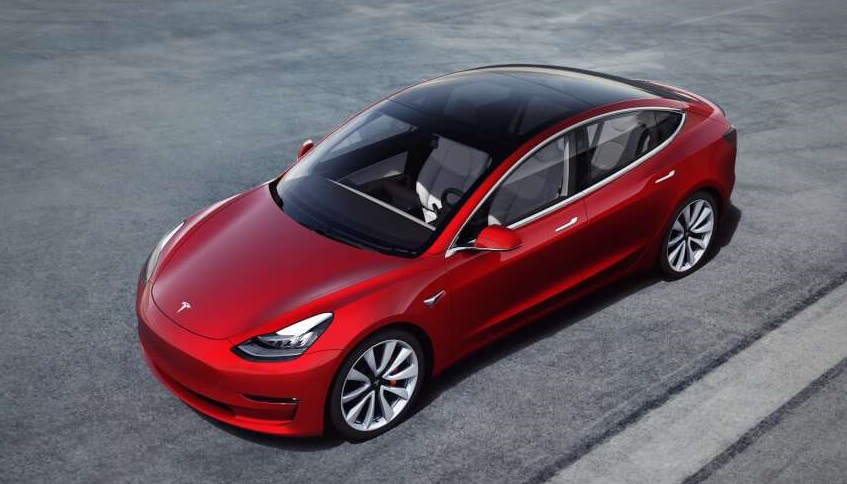 The Tesla Model 3 comes Mid-Range (260 Mi) or Long Range (310 Mi) variants which are suitable for city driving to short out of town users respectively. Consumer Reports tested the 310-Mile Long Range variant and found that the vehicle can reach more or less 350 miles easily on a single charge when aggressive regenerative braking mode is active.
Like all Tesla cars, the Model 3 launches with enthusiasm as soon as you step on the accelerator since its designed to utilize its full torque instantly. The vehicle is fast and very agile thanks to a well-tuned suspension and handling. The sport suspension used is great for cornering, but it feels very stiff, and it doesn't absorb bumps that well. Speed junkies will love the combination of lightning-fast acceleration with sharp handling, but this model isn't ideal for those with kids since the ride feels rough on the rear seats.
Consumer Reports says that the Tesla Model 3 has a few eccentricities that make it distinct, but users may find them uncomfortable or confusing. The car doesn't have a traditional key since it can be unlocked and started with a mobile device or a provided key card. The Tesla App works wonders, but the keycard can get annoying since you have to swipe and tap on two different places to use the Model 3.
If you use the Tesla app, the Model 3 can sense if you are close and it will automatically unlock the doors and start the car. Driving will then be as simple as putting the gear into drive, so the app is the clear winner for ease of use.
Another unique feature of the Telsa Model 3 is its door handle which Consumer Reports thinks is confusing and purely cosmetic. You need to press on the side and pull on the opposite end of the level to open the door, so it feels unnatural since it steers too far away from a regular lift and pull door latches. As such, techies or millennials will love the Tesla Model 3 and the distinctly modern design and features which are found on most of the brand's cars.
Tesla Model 3 Features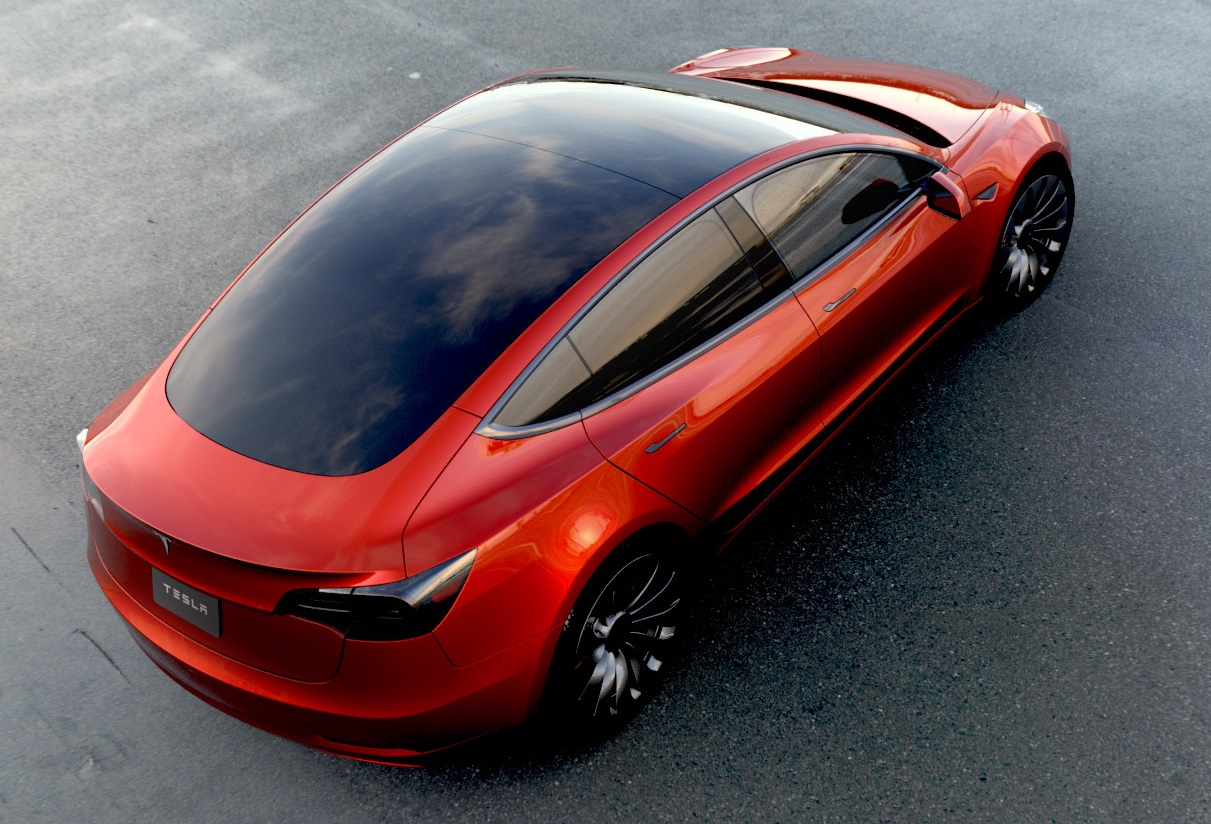 Powertrain – The Tesla Model 3 accelerates to cruising speed in a matter of a few seconds effortlessly and efficiently. The car reaches its EPI rating range with a single charge, but remember that you need a 40-amp connector and twelve hours to charge the device fully.
Cost of Operation – The Tesla Model 3 costs three to five cents per mile to use based on the electricity cost average in the US. Take note that this result changes if you pay and charge at Tesla's Supercharger stations.
Handling – The Tesla Model 3 handles like a sports car thanks to its agile steering and sport-tuned suspension which eliminates body roll. The car is very light and is well suited for a race track, but it could be a bit too uncomfortable for regular users.
Comfort – As mentioned, the Tesla Model 3 is a stiff ride due to the suspension and the tire settings. Bumps and potholes will be felt by passengers, especially those at the rear.
Noise – The Model 3 is dead silent even when running, but the vehicle suffers from wind noise when cruising on a freeway. The glass roof makes wind rustle, or rough pavement heard, indicating that an upgraded insulation design is necessary.
Braking – Braking isn't achieved in an impressively short stopping distance, but Tesla fixed the issue via a quick over the air updated. The vehicle then required 133 feet of space to halt from 60 mph.
Automated Driving – the Tesla Model 3';s automated driving combines assisted steering and adaptive cruise control to make the experience more comfortable. Drivers still need to pay attention to the road as required by the system and road safety regulations, so you can't simply doze off. This feature is a four-grand add on to all trims, or you can skip it for later, but it will cost $2000 more.
Controls and Displays – The Tesla Model 3 features a sophisticated control suite that centers around the large screen console. Standard thumb buttons on the wheels are still present, but pretty much all of the vehicle's features can be adjusted via the central display.
Cabin and Interior – The Tesla Model 3 features perfectly shaped and positioned front seats for driving. However, the rear seats are too low so that it will get uncomfortable for passengers during the latter part of a long drive. The cabin also includes an excellent range of holders and bins, some of which can only be opened via the center console.
Cargo and Spare Tire – The Tesla Model 3 doesn't have a front or rear-mounted engine, so owners get lots of luggage space on both ends. Consumer Reports thinks that its a concern that there is no spare tire and you have to call Tesla's roadside assistance, but a tire inflator kit is available at a cost.
Crash Test Rating – The Tesla Model 3 scored a fantastic 5-star result from the National Highway Traffic Safety Administration NCAP crash test. The car also has crash avoidance systems which warn for forward, blind-spots, and risky lane departure.
Child Safety – The Tesla Model 3 has several safety features installed, but infant and booster seats are still required for young ones. The belt geometry makes it difficult to install rear-facing seats, while the head restraints may interfere with a booster or other forward-facing products. The rear space will only allow two child seats at a time.
Warranty and Price  – The Tesla Model 3 comes with a basic, 4-year/50000-mile warranty just like any other car. Its powertrain is covered for eight years with unlimited mileage, while the body and roadside aid are good for four years or 50000 miles. The Tesla Model 3 starts at $42,900 to as much as $60,900
Should I Buy the Tesla Model 3?
The Tesla Model 3 is an excellent and very unique vehicle with all factors considered aside from it running on rechargeable electricity alone. However, Consumer Reports recently withdrew its recommendation for the popular sport sedan due to some reliability issues which is a top concern for cars like it.
The company is riding on the Tesla Model 3's success, and it is well-received by consumers, but there are a few weaknesses which go beyond the limitations presented above. Consumer Report's survey which covers more hundreds of thousands of vehicles annually revealed complaints ranging from paint chipping to the center console freezing or activating features randomly.
The compact sports sedan still managed to score high on owner satisfaction surveys, but Consumer Reports recorded an increase in complaints regarding cracked windows, cosmetic defects, and software issues. However, claims regarding the Model 3's powertrain are almost non-existent due to the simplicity of its design.
Tesla has also responded to the issues found by Consumer Reports and its customers, stating that it has made significant improvements to the Model 3 line. Design and manufacturing also faced some positive changes, plus the brand has always handled warranty claims and complaints. The tech company also mentioned that it takes feedback seriously, so customers should rest assured that these known issues will be fixed accordingly.
For more information on the Tesla Model 3, please visit this link.