Air Purifiers are now more important than ever thanks to the Coronavirus pandemic and the new normal it necessitates. Staying at home is advisable, but a study by the Environmental Protection Agency shows that pollutants are often five times higher inside than outdoors. These unwanted elements may include smoke, gases, dust mites, mold, dander, and of course, viruses.
Cleaning your home regularly can help curb these pollutants, but fine particles under 10 micrometers need more attention. They can get deep into your lungs, causing irritation and worse, infections and sickness. Air purifiers aren't the total solution, but they have been proven to help reduce these issues and the respiratory cases they cause.
Updated: January 2023
What Air Purifiers Can Do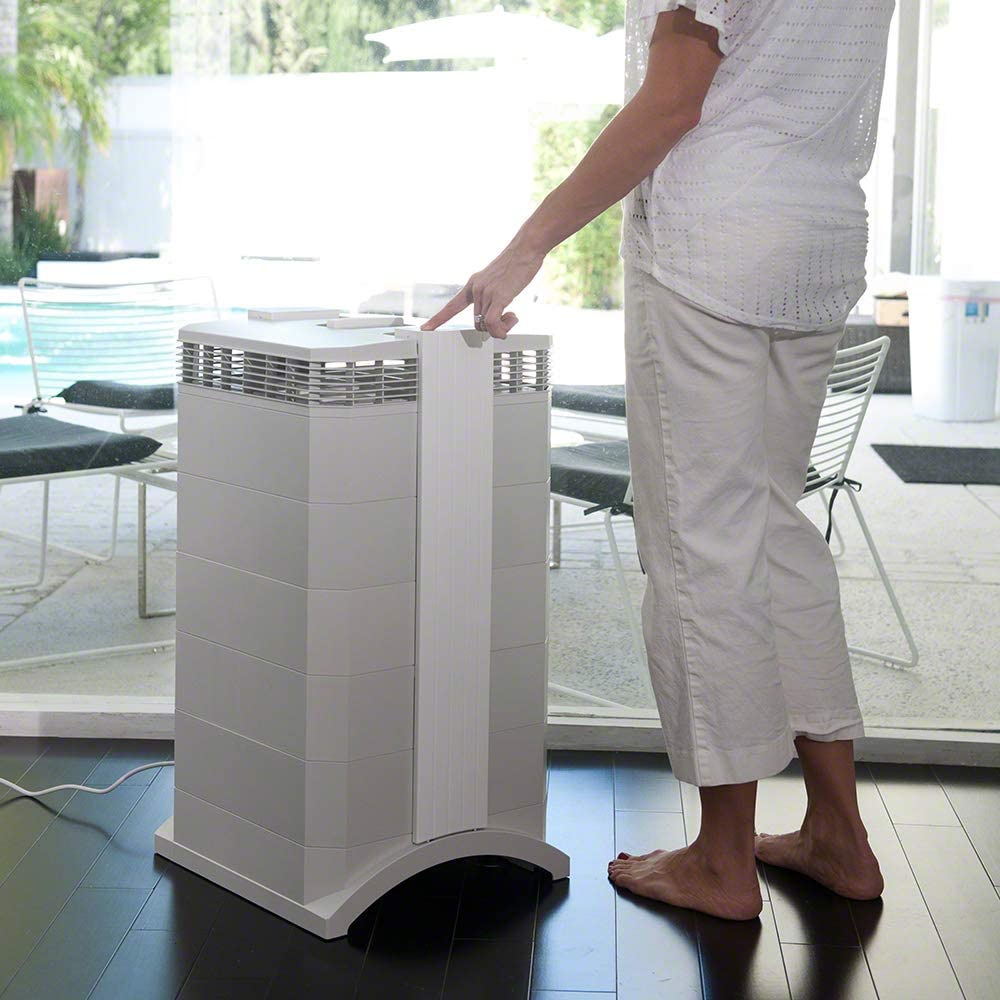 Air Purifiers are basically experts at filtering dust, smoke, and pollen from the air. Studies have shown that portable air purifiers with HEPA filters can minimize pollutants by 50% or more. There are various studies by different countries that stated that these products helped to reduce allergies, asthma, and even a 20% reduction in clinical visits.
However, the medical and scientific communities do not have a concrete conclusion regarding the health benefits of air purifiers. Results and reports between participants and users around the world are inconsistent, and there are almost no long-term studies conducted in recent years. However, these facts do not mean that What Air Purifiers aren't effective.
Air purifiers are also useful this year with the pandemic looming around. Most people spend more time indoors nowadays, so healthy and clean homes are a necessity. Gatherings aren't recommended, but having another layer of protection in case one is necessary will help.
Some variables like how regular each household cleans their homes or their specific areas had effects on the results. But what's important is that they work and they can help with keeping your home clean, we just don't have a metric of effectiveness at this time.
What Air Purifiers Can't Do
The basic gist of air purifiers is it cleans the air circulating in a given area of coverage. That means it can only collect pollutants that are floating in the air, so you still have to manually clean floors and surfaces. Heavy particles like some molds and mites fall to the ground too fast, so the machine won't be able to capture them.
Types of Air Purifiers
Mechanical Filter Type – this is the most popular type that uses pleated filters and forces air through them with the help of a fan to trap pollutants. Some models with fine-mesh or HEPA filters are certified to collect 99.97% of particles with a given size, usually 0.3 microns in diameter. Mechanical filters do not help with gases and odors, and they can be expensive to maintain since replacement filters needed 6-12 months.
Activated Carbon Filters – activated carbon filters are sorbent and they use activated carbon to counter odor-causing molecules. They can protect against some gases, but they are no effective against dangerous substances like formaldehyde and ammonia. Air Purifiers with activated carbon filters are even more expensive to maintain since they usually need replacement after 3 months.
Ozone Generators -Air purifiers with ozone generators produce ozone molecules that react with pollutants to alter their composition. They generally aren't recommended since they can make your air quality dangerous and are not as effective as filter types.
Electronic Air Purifiers – These machines with electrostatic precipitators and ionizers charge particles in the air so they become attracted to plates on the machine.
Ultraviolet Germicidal Irradiation (UVGI) – air purifiers with this technology are said to be able to kill even airborne viruses and bacteria using an internal UV lamp. However, the UV lights used must be powerful enough with sufficient exposure to work against some bacteria.
Photocatalytic Oxidation – PCO air purifiers use ultraviolet radiation with a photocatalyst to produce radicals that can fight gaseous pollutants. However, some of them can turn into harmful byproducts depending on the composition and reaction. PCOs are not recommended and the filter types above are proven to be more effective.
Points to Consider Before Buying Air Purifiers
Cost of Filters – most air purifiers need their filters replaced every 6 to 12 months to ensure that they are working efficiently. Filter costs range from $20 to as much as $200, so choose wisely. Some with activated carbon will require an additional $50 or so for the layer.
Certifications – Always look for certification labels and stickers from Energy Star, AHAM, or their CADR ratings. Energy star ensures that the machine's power consumption is efficient, while AHAM tests for clean air delivery rates to dictate the room size standard. The higher the CADR, the more efficient the air purifiers will be at cleaning.
Room Size – It's a must to match your air purifiers to the room size they will be used on to ensure efficient operation. You should also consider upsizing since many of these ratings are based on best-case scenarios. Larger air purifiers will also work less, so noise and power consumption will be lower in the long run.
Noise – the best air purifiers operate well below 50 decibels which is the noise level most refrigerators have. Speed controls can help with this, or you can also get a bigger unit and run it at lower levels to make it less audible.
Air Purifiers Tips
Clean or Replace Filters Regularly – Following the recommended intervals or washing or changing your filters ensures efficient operation all the time.
Placement – Use air purifiers in the part of your home where you spend time the most such as the bedroom. Some people also buy one unit per area, but that can be expensive but convenient. Make sure that the machine isn't obstructed, but it also needs to be out of anyone's way.
Run Air Purifiers 24/7 – running air purifiers all day is recommended, but you need to have doors and windows close as well. It's also wise to pay attention to the speed settings so the machine won't disturb members of your household.
How Consumer Reports Tests Air Purifiers
Consumer Reports tested these air purifiers using particles as small as 0.1 microns at the highest and lower, sub-50-decibel speeds. The test units run for 15 minutes in a controlled environment injected with smoke and dust to test their effectiveness in filtering and removing pollutants. Most of the picks have mechanical filters, with only a few having carbon and HEPA filters.
Consumer Reports Recommended Air Purifiers 2023
Blueair Classic 605 (88) – $830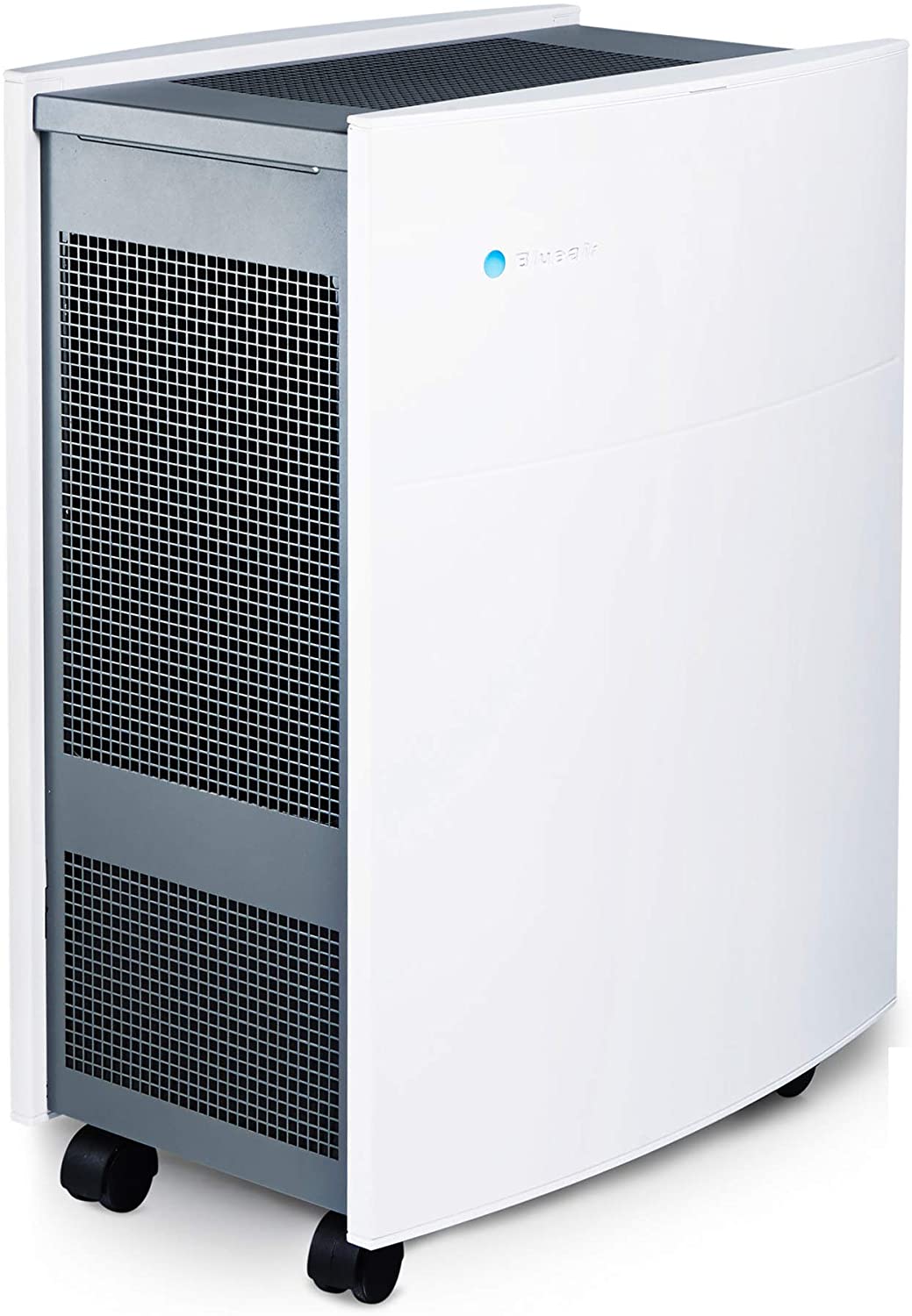 The Blueair Classic 605 is the best at cleaning and clearing a room from particles. It's quite loud, but it's effective and it can be controlled using a smartphone app.
Blueair Blue Pure 211+ (85) $300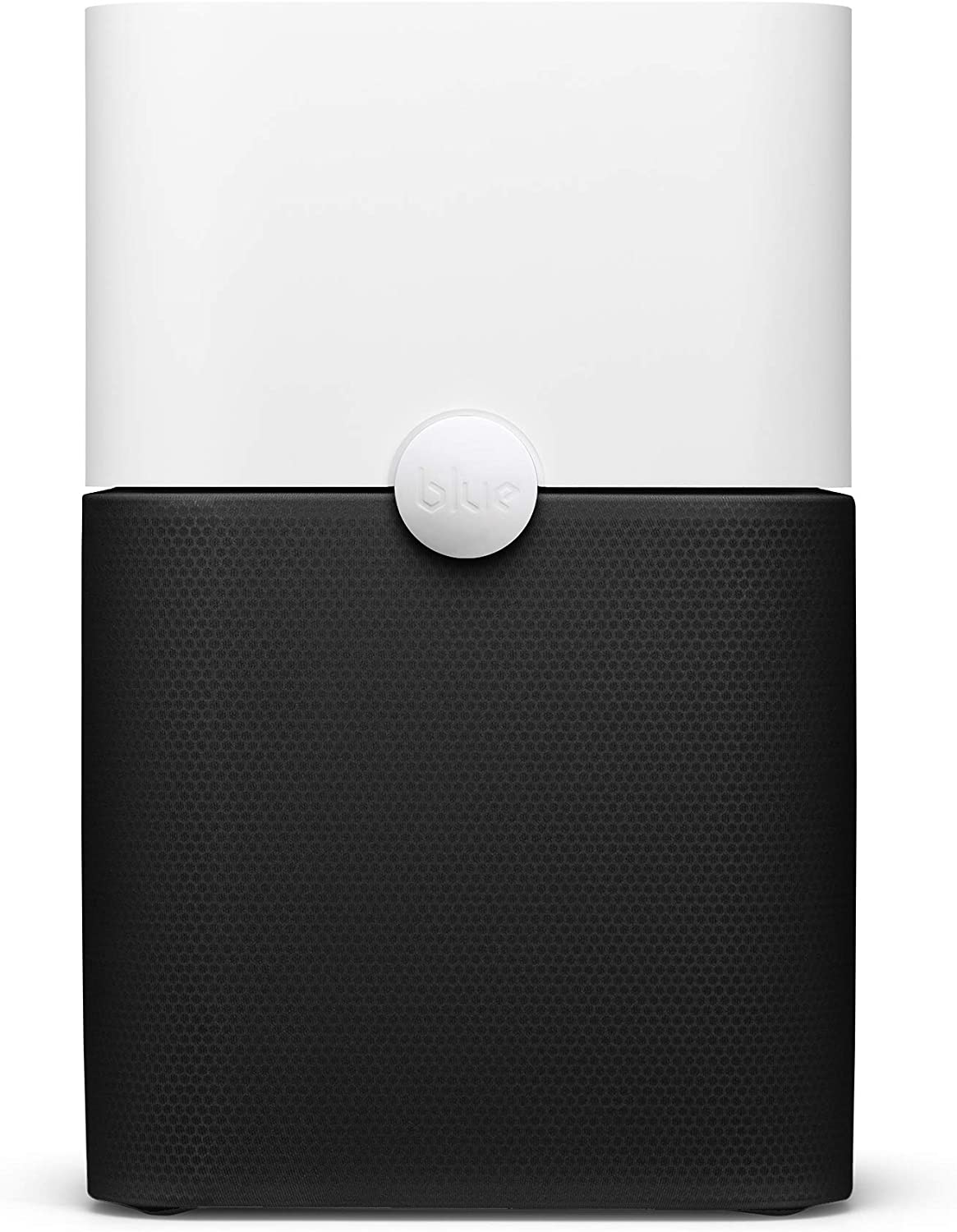 The Blueair Blue Pure 211+ works great using both its high and low-speed settings. Its also priced considerably cheaper, and its pre-filter is washable.
Honeywell HPA300 (76) $250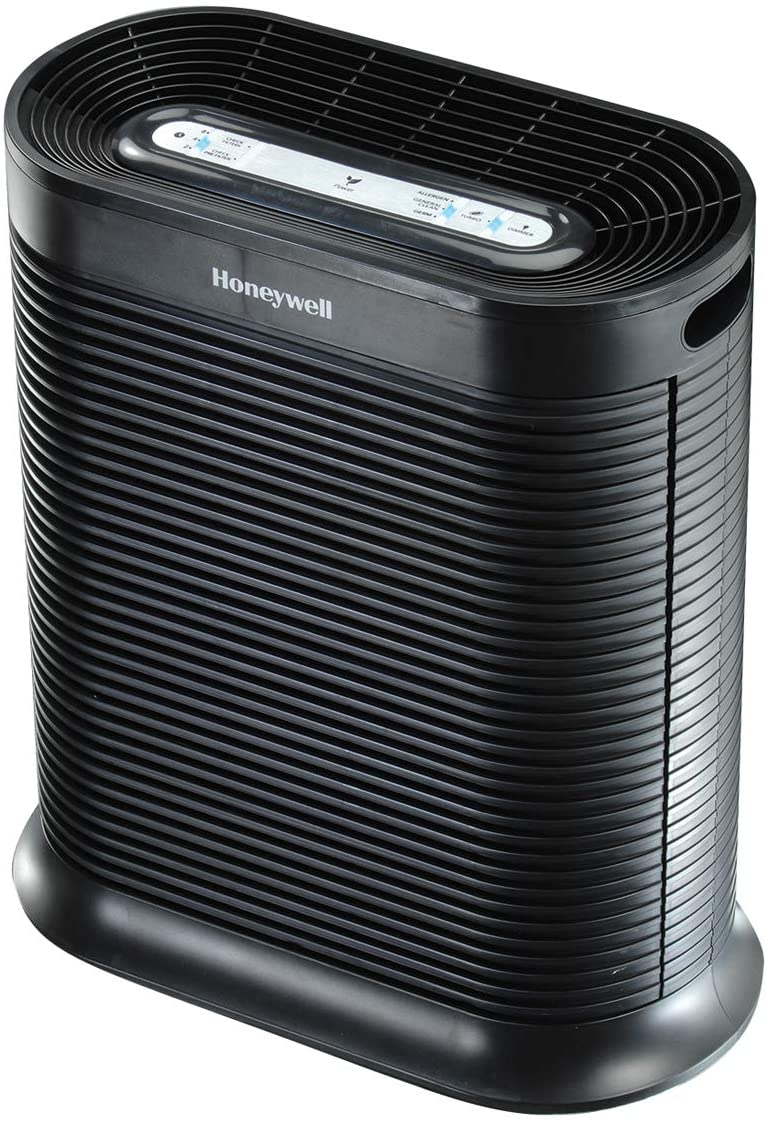 The slim Honeywell HPA300 is second-best using both its high and low-speed settings with very good particle removal results. It's more affordable, but its filter cost is higher than some options on the list.
Alen BreathSmart Classic (72) $650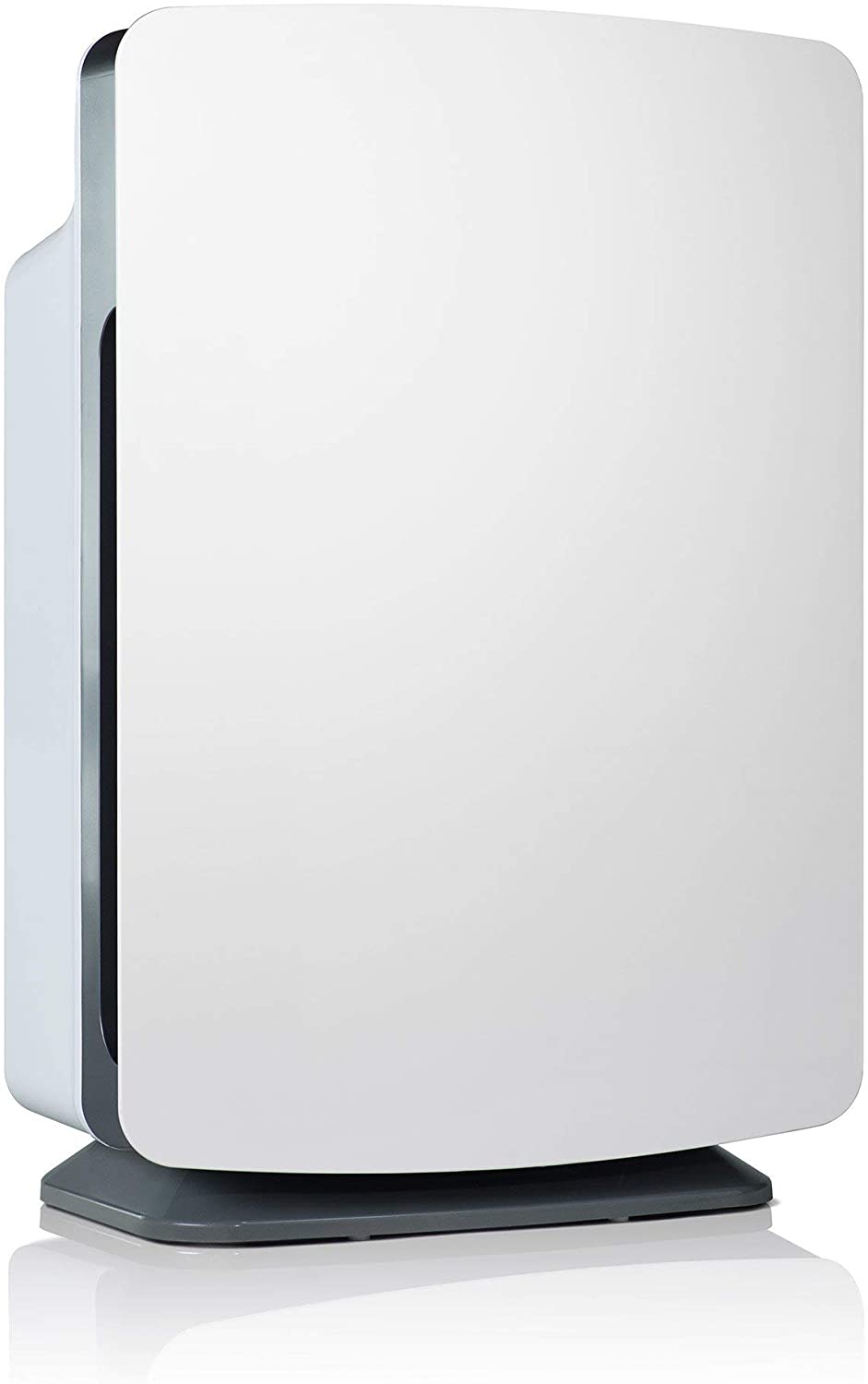 The Alen BreathSmart Classic is one of the best air purifiers in CR's ratings ad tests for clearing harmful pollutants like smoke. It works great using its high and low settings, but you can also rely on its auto settings which monitor the air quality and adjusts the speed accordingly.
Honeywell 50250 (72) $220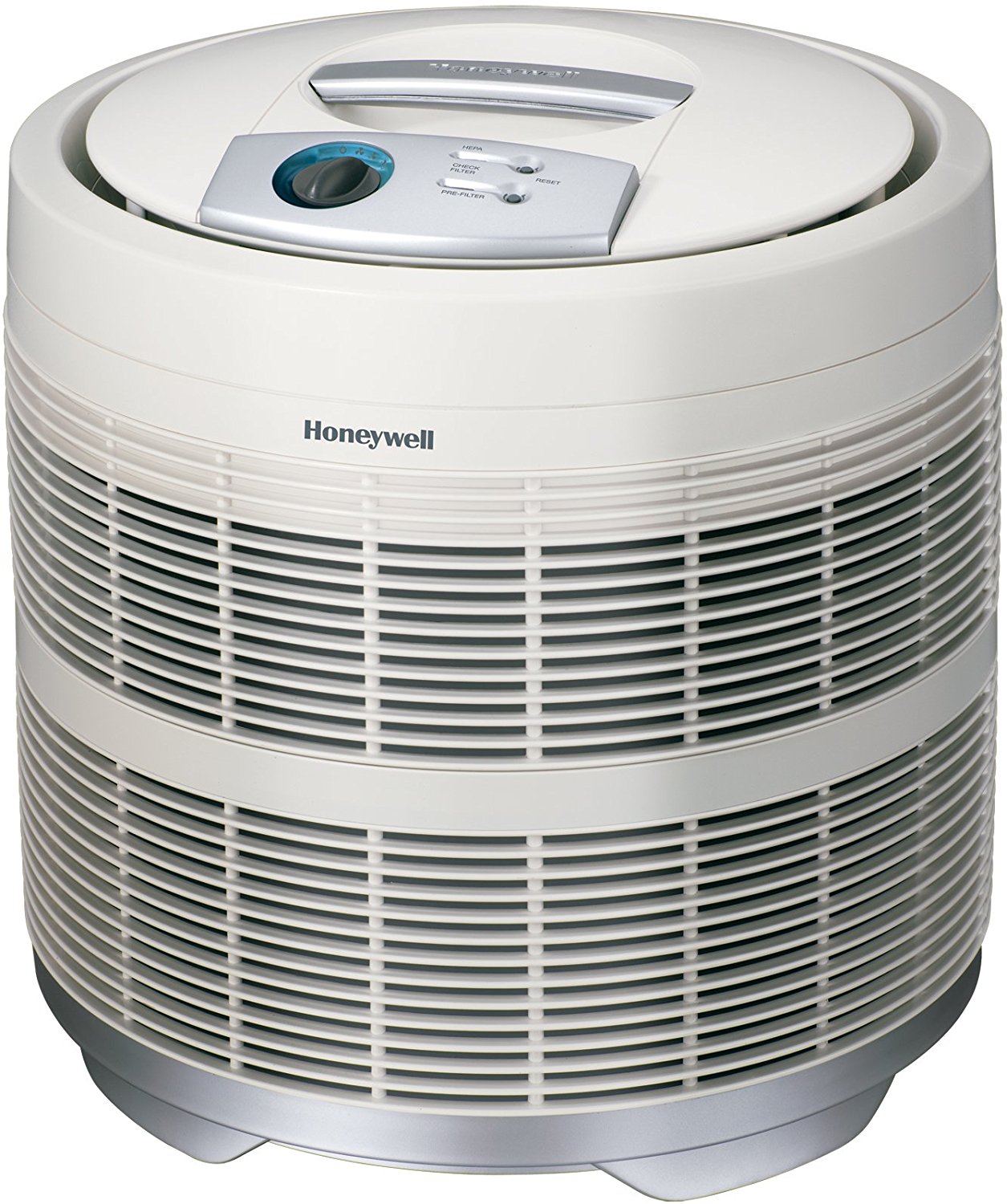 The Honeywell 50250 is the lowest priced model with top ratings in CR's tests. It is noisy, but its high-speed particle removal is top-notch.
Idylis AC-2118 (68) $306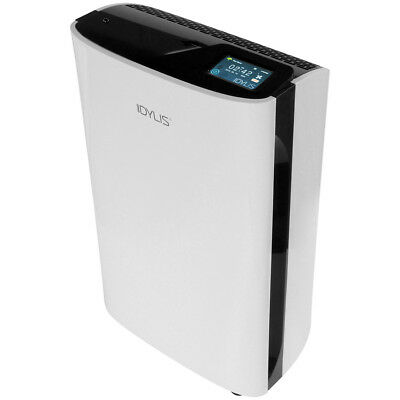 The Idylis AC-2118 is the heavy, but energy-efficient pick with an attractive exterior in this lineup. It boasts an excellent score in particle removable performance, plus it has plenty of features like a filter life indicator and a remote control
LivePure Bali LP550TH-W (67) $300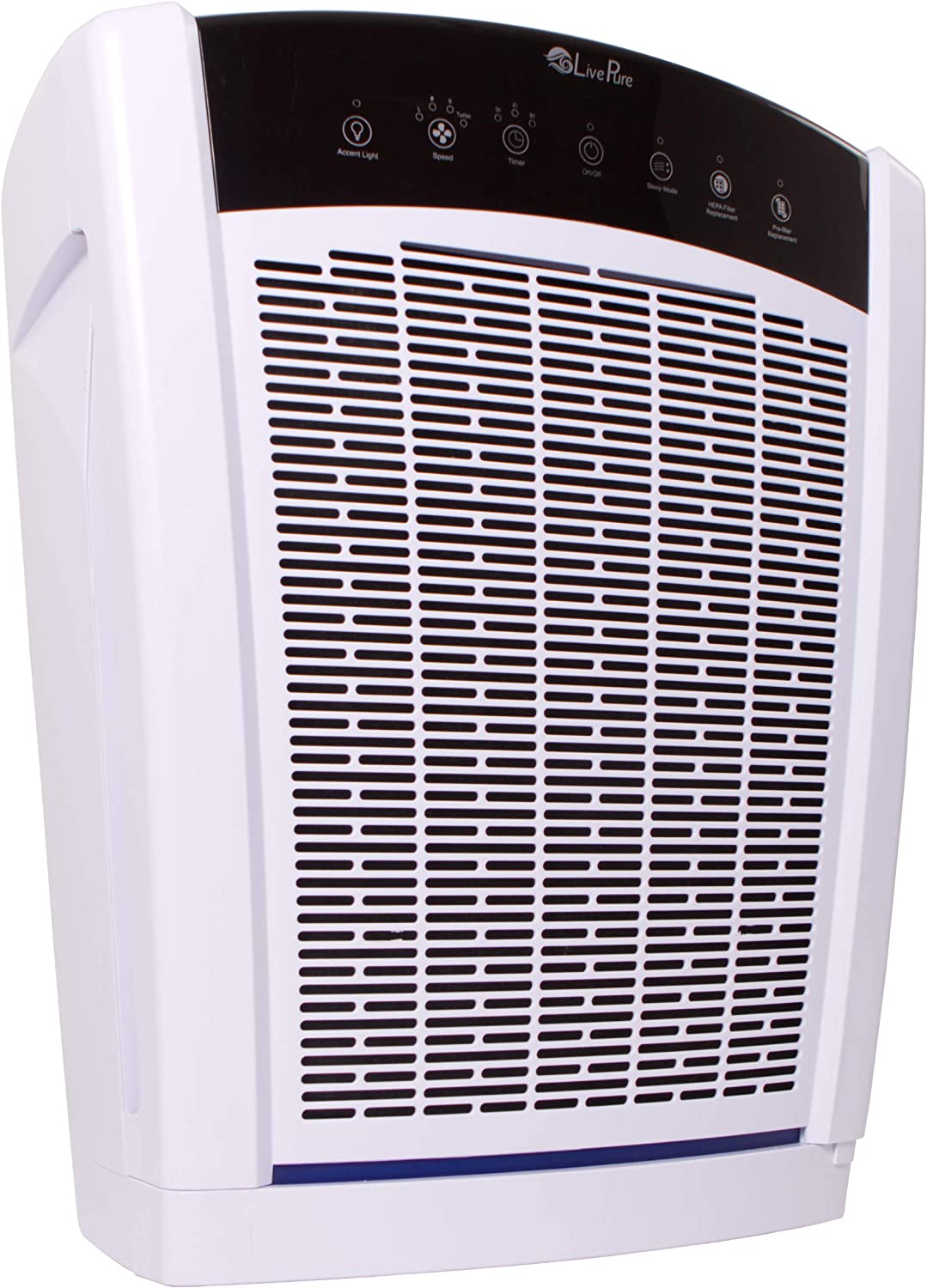 The LivePure Bali LP550TH-W isn't the most cost-effective, but it can swiftly clean the air in any room it's used on. It works best using its high-setting, but it's a bit noisier than some identical picks in the lineup.
SPT AC-2102 (65) $310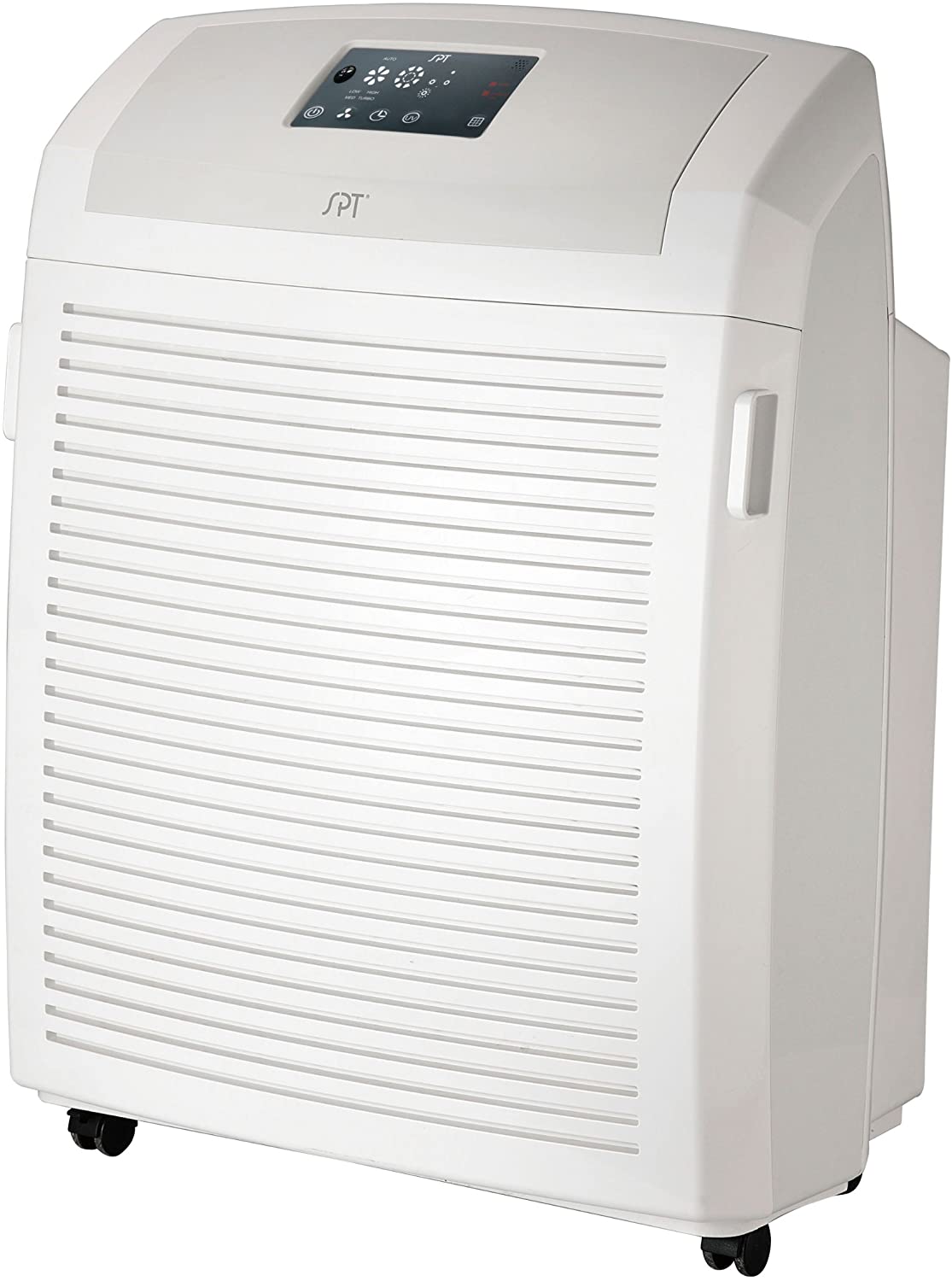 The SPT AC-2102 is great at cleaning rooms quickly even when its low setting is used. It's quite heavy and expensive to run annually, but it has an excellent rating in removal performance.
GermGuardian AC5900WCA (64) $220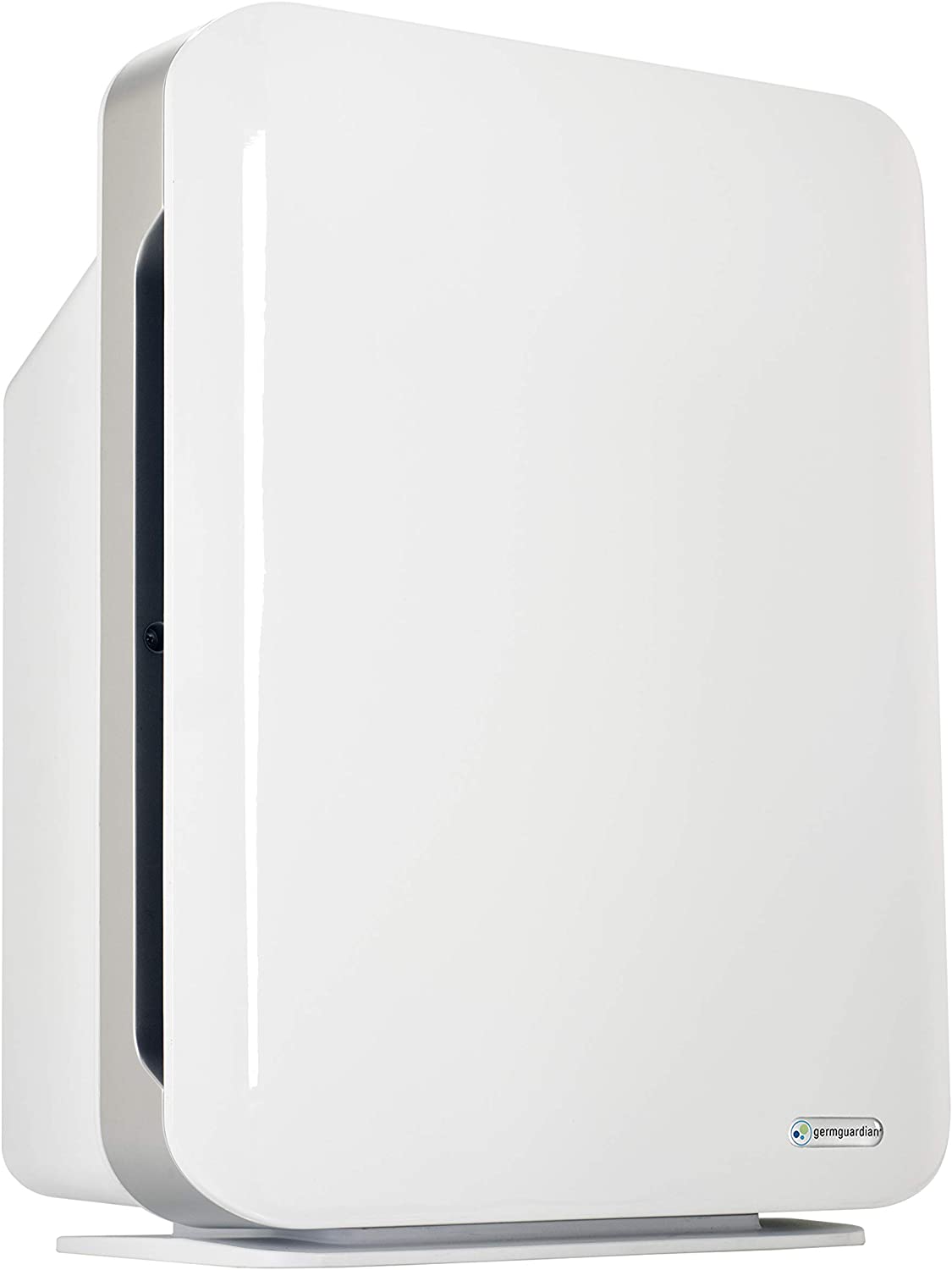 The GermGuardian AC5900WCA works great for smoke, dust, and pollen removal using its high-speed setting. However, it has useful features and an easy-to-use interface, but its filters are relatively expensive.
IQAir HealthPro Plus (63) $900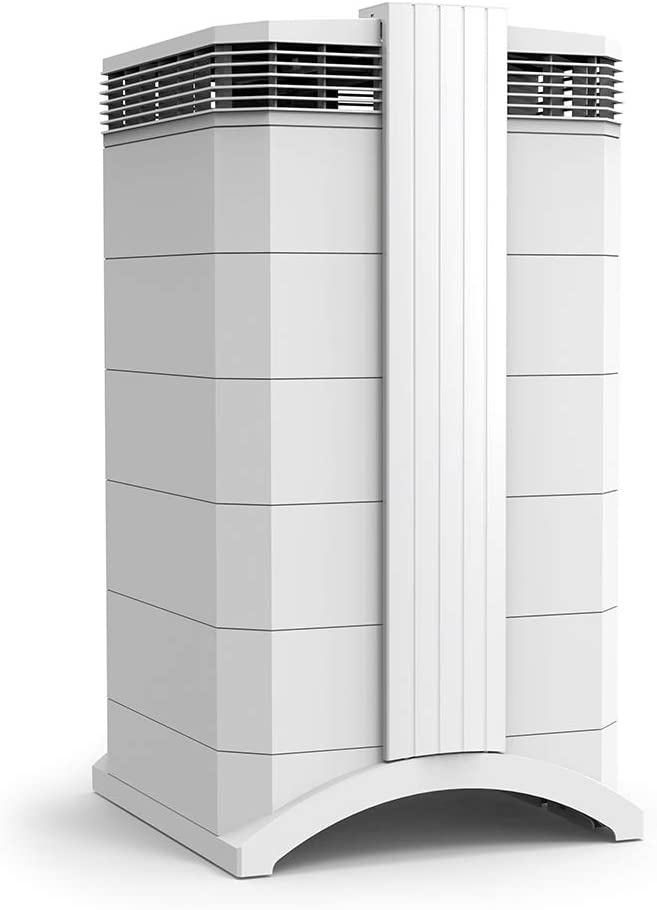 The IQAir HealthPro Plus is the most expensive and heaviest air purifier in CR's testing for this year. Its cleaning capabilities, however, aren't questionable, but you do have to shell out some money for it and live with its noise at high speeds.