Air Purifiers have the capability to lessen irritants and pollutants in your home to improve air quality and comfort for your family and loved ones. Medical evidence suggests that there is no concrete evidence that these appliances can help reduce respiratory symptoms, but it pays to ensure that every window of risk is snuffed out.
Consumer Reports that advises that you should first try to minimalize sources of pollutants by following a few easy steps before buying one of the best air purifiers. However, they also tested how these products can remove dust, smoke, and pet dander to further clean your home at an effective rate.
How Consumer Reports Test Air Purifiers
Consumer Reports provides unbiased testing that's conducted in a 12 x 8-foot isolated room to check how well these air purifiers can clean the air. The device is placed in the middle and tasked with cleaning induced pollutants such as cigarette smoke and dust. Another machine collects samples and analyzes the particles and the changes in between to see how a product performs.
What to Consider Before Buying Air Purifiers
Consumer Reports mentioned that Air Purifiers have pros and cons you should think about, alongside their many features and inclusions. Most of these products are portable and can be placed anywhere, except for the larger units which have wheels and need to be on the floor. Most modern air purifiers also have HEPA filters built-in which can capture microscopic particles that most filter types usually miss.
On the other hand, air purifiers can cost as much as the amount you paid for it annually, playing between $150 to $200 a year in electricity and HEPA filter replacement. The latter goes up to a hundred bucks in some cases, but manufacturers are now shifting towards cleanable and reusable variants. Air purifiers need to be cleaned out regularly because clogging will drastically reduce their effectivity.
Air purifiers also need to operate quietly aside from effectively reducing the pollutants at home. This characteristic is crucial especially if you are buying one for the bedroom or your office where you sleep or work. Consumer Reports buying the units designed for larger rooms and operating them at lower speeds to ensure that unwanted noise from the fan or the motor is kept at a minimum.
Another aspect you should consider is if the air purifier you are buying uses either an electrostatic precipitator or ionizer technologies. These two produce ozone, which is a lung irritant and deemed a serious health concern that prompted California to ban ozone generators and some purifiers.
Important Features of an Air Purifier
Fan – Fans are responsible for sucking in the air into your air purifier so it can clean it and circulate it to the room. Fanless models that rely on the natural circulation of your home are the quietest, but they are less effective.
Timer – programmable times are important since it lets you set the air purifier to work its magic before someone occupies a room or to turn off automatically to save energy.
Servicing Indicator – Good air purifiers have an indicator when it needs to be cleaned so it can work efficiently.
Speed Control – Lets the user adjust the air purifier to suit individual needs and the amount of time it takes to remove odors and pollutants. This feature also lets you control how quiet an air purifier can be for bedtime or when you need to relax.
Dirt Sensor – Some air purifiers automatically adjust fan speeds according to the level of irritants and pollutants such as dust in the air.
Washable Prefilter – washable and reusable pre-filters are designed to collect larger particles to protect the HEPA filter from clogging and reduce operational costs. However, some of the best units Consumer Reports recommends does not have this add-on
Carry Handle – portable air purifiers need to have this so you can move them from room to room easily.
The Best Air Purifiers Recommended by Consumer Reports
The six best air purifiers Consumer Reports recommended are all designed for large rooms ranging from 350 to 650 square feet in floor area. This is to ensure that users can enjoy quiet operation without having to worry about poor efficiency in cleaning the air. Most of the options are great at getting the job done, but all of them have expensive annual operational costs due to the machine-dictated filter replacement intervals.
Blueair Classic 605 (88)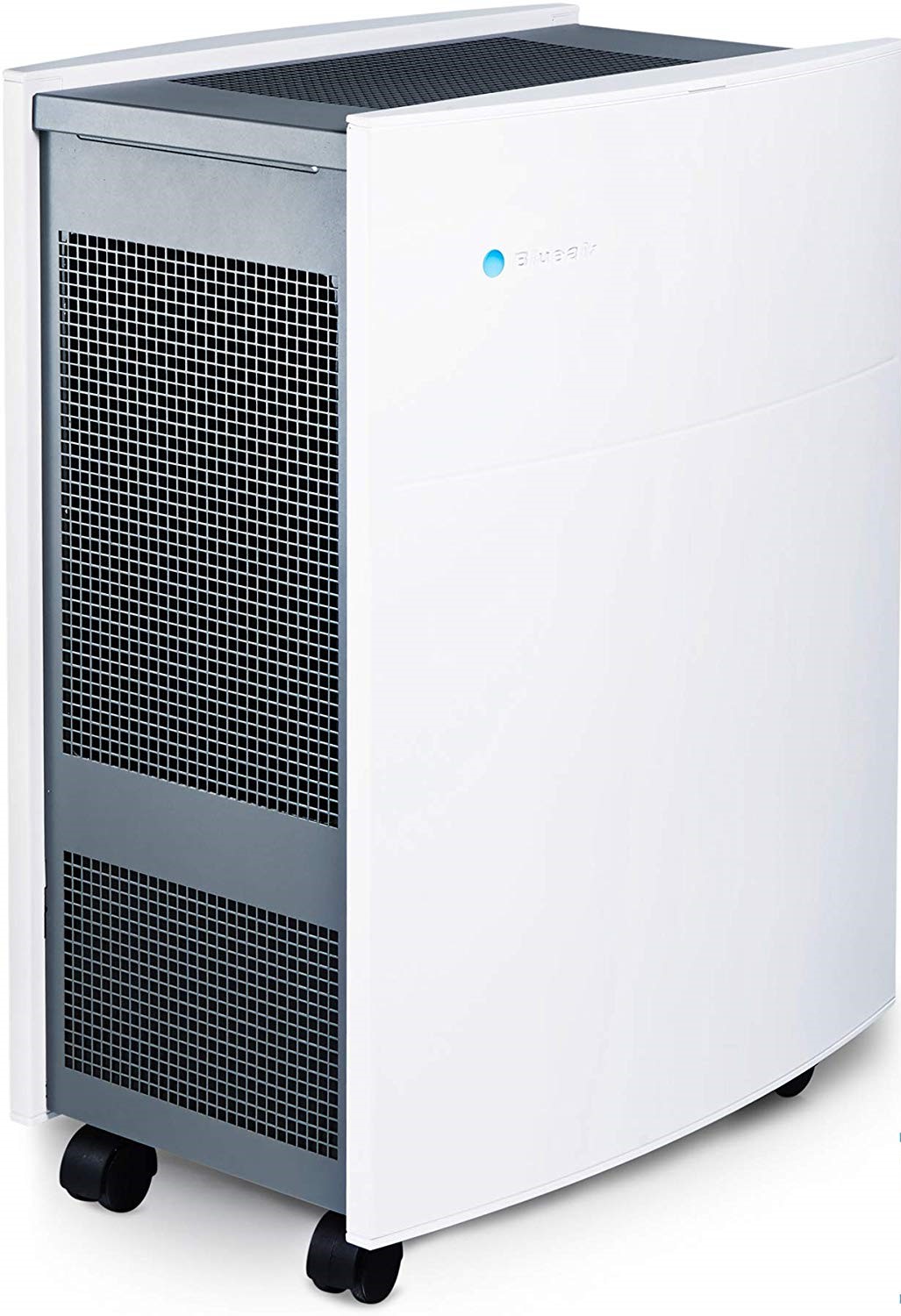 The Blueair Classic 605 is the best at removing dust, smoke, and pollen at high speeds for quick cleaning, even at its lowest speed setting. This model is very noisy at max capacity, so operating it at slower settings is crucial if you want to use this for the bedroom. The filter is very effective and the device is energy-star qualified, but it's expensive to run annually due to the high cost of the filter.
Blueair Blue Pure 211+ (85)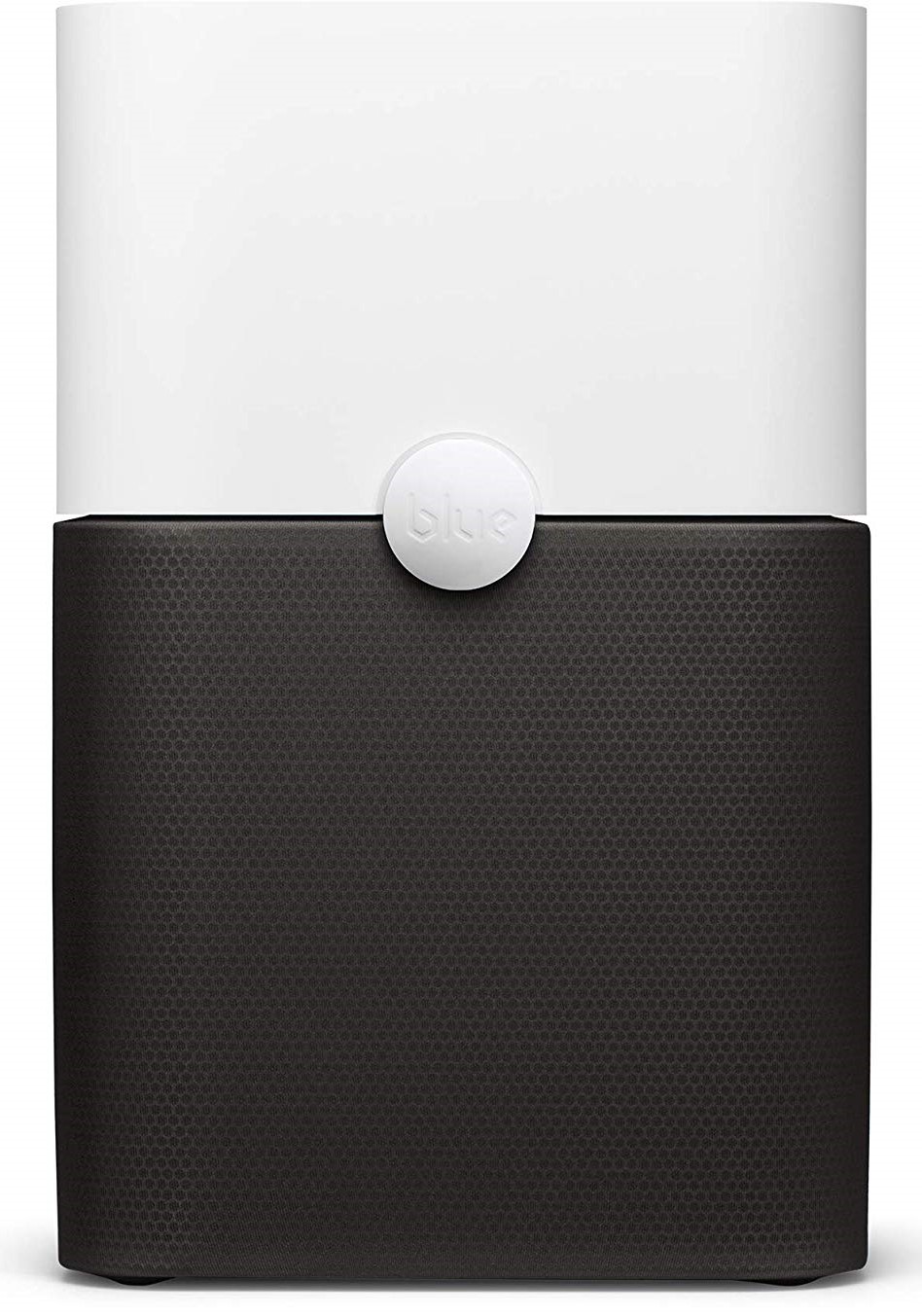 The Blueair Blue Pure 211+ is an energy-efficient air purifier that is great at reducing dust, pollen, and smoke, but it's relatively one of the louder options when using its low settings. This model is one of the easiest to operate with a more reasonable price tag, but It still uses the expensive filter offered by the brand. Thankfully, it has a washable prefilter built-in that catches larger particles to help with the main filter's lifespan.
Honeywell HPA300 (76)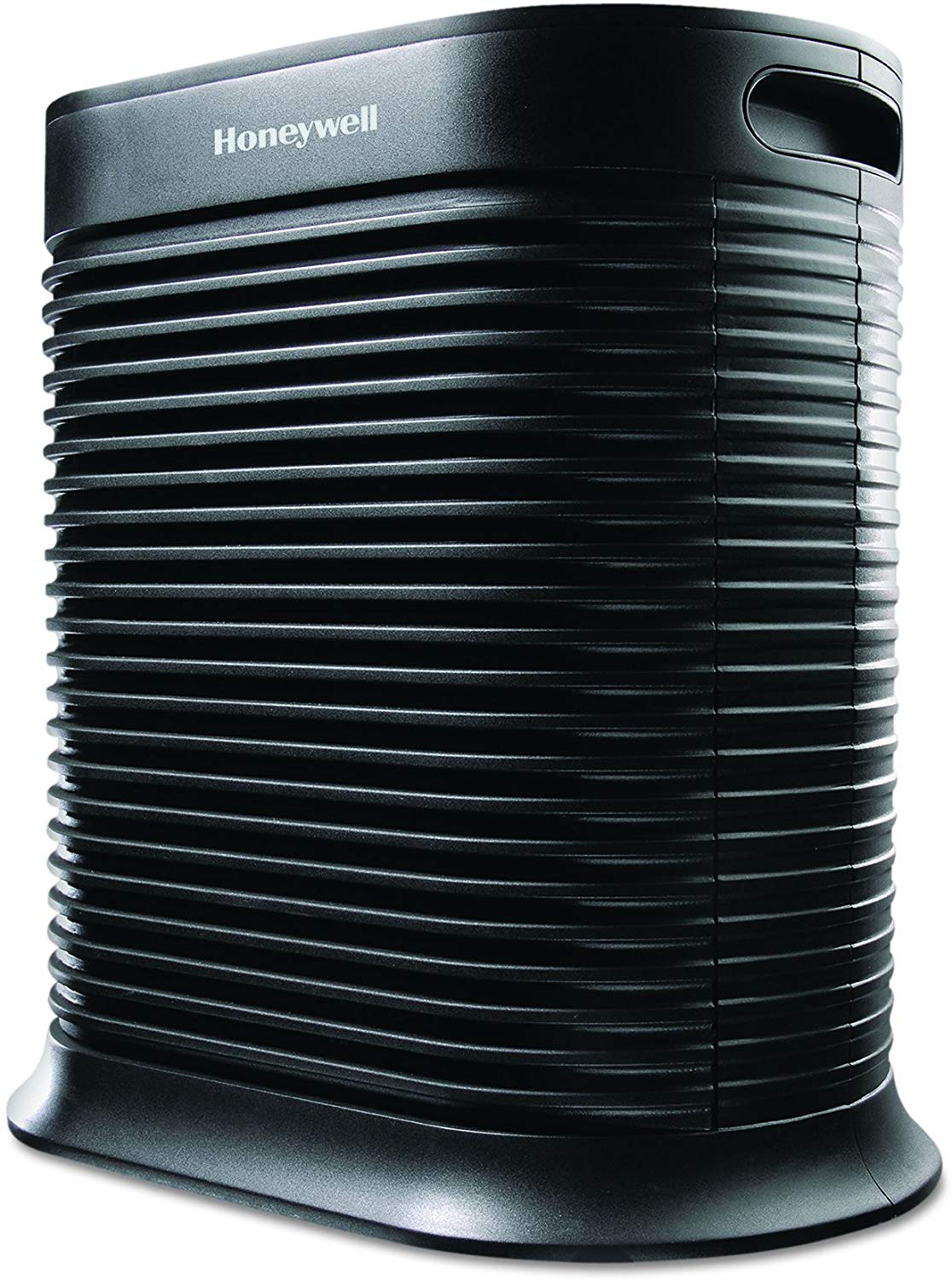 The Honeywell HPA300 is one of the quietest when running at top speed, but its also one of the most effective at catching pollutants and irritants at its lowest settings. This energy-efficient option has all the right features such as a programmable timmer and a carrying handle, but it costs a good amount of money to run annually.
Alen Breathsmart (72)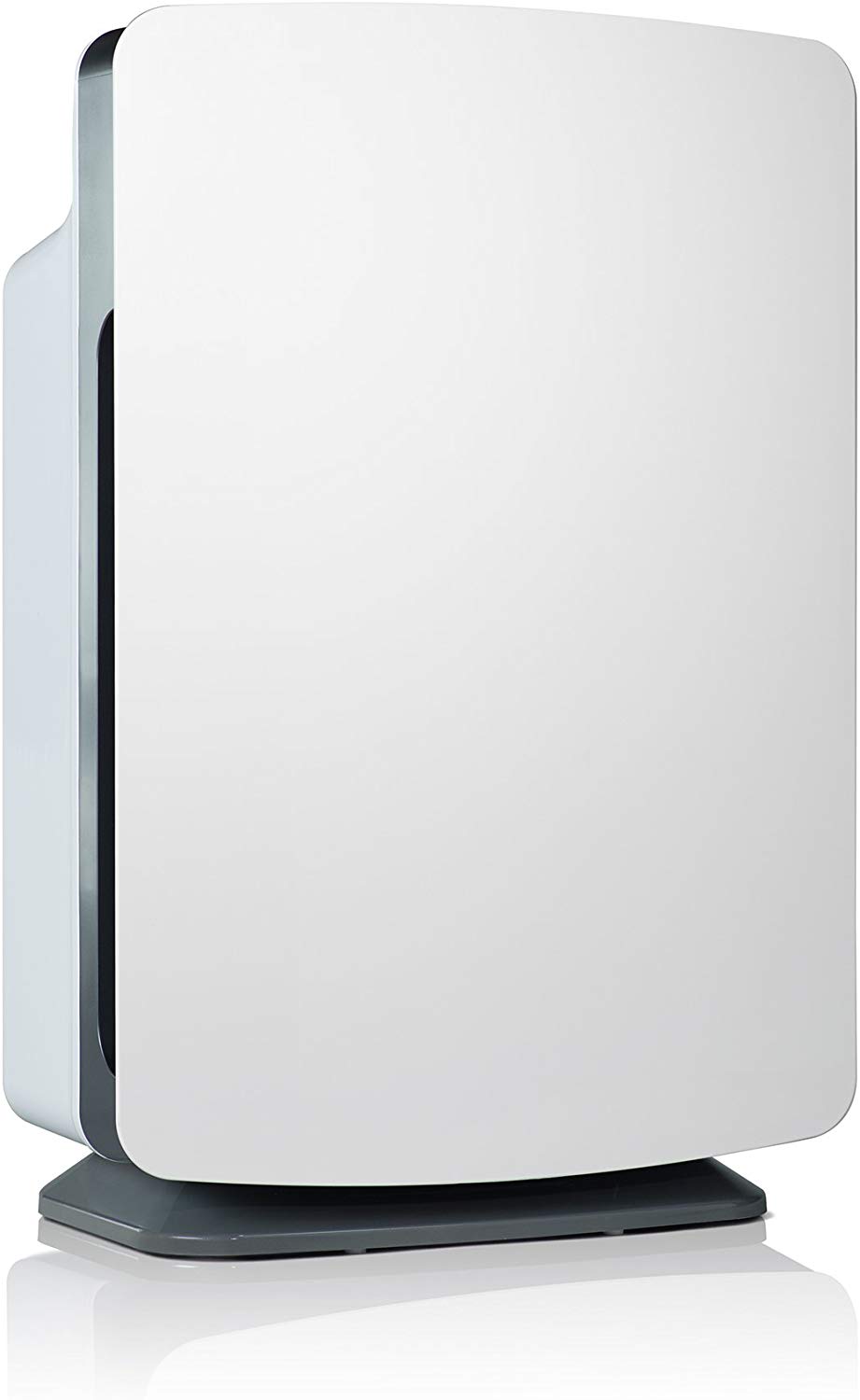 The Alen Breathsmart is another superb option if you want an air purifier for your bedroom since it runs quietly while being effective at its job. It's one of the models that include an ionizer, but it doesn't produce ozone levels at a level that could cause concern. It's also user-friendly, easy to manage, and one of the more portable options in the lineup.
Honeywell 50250 (69)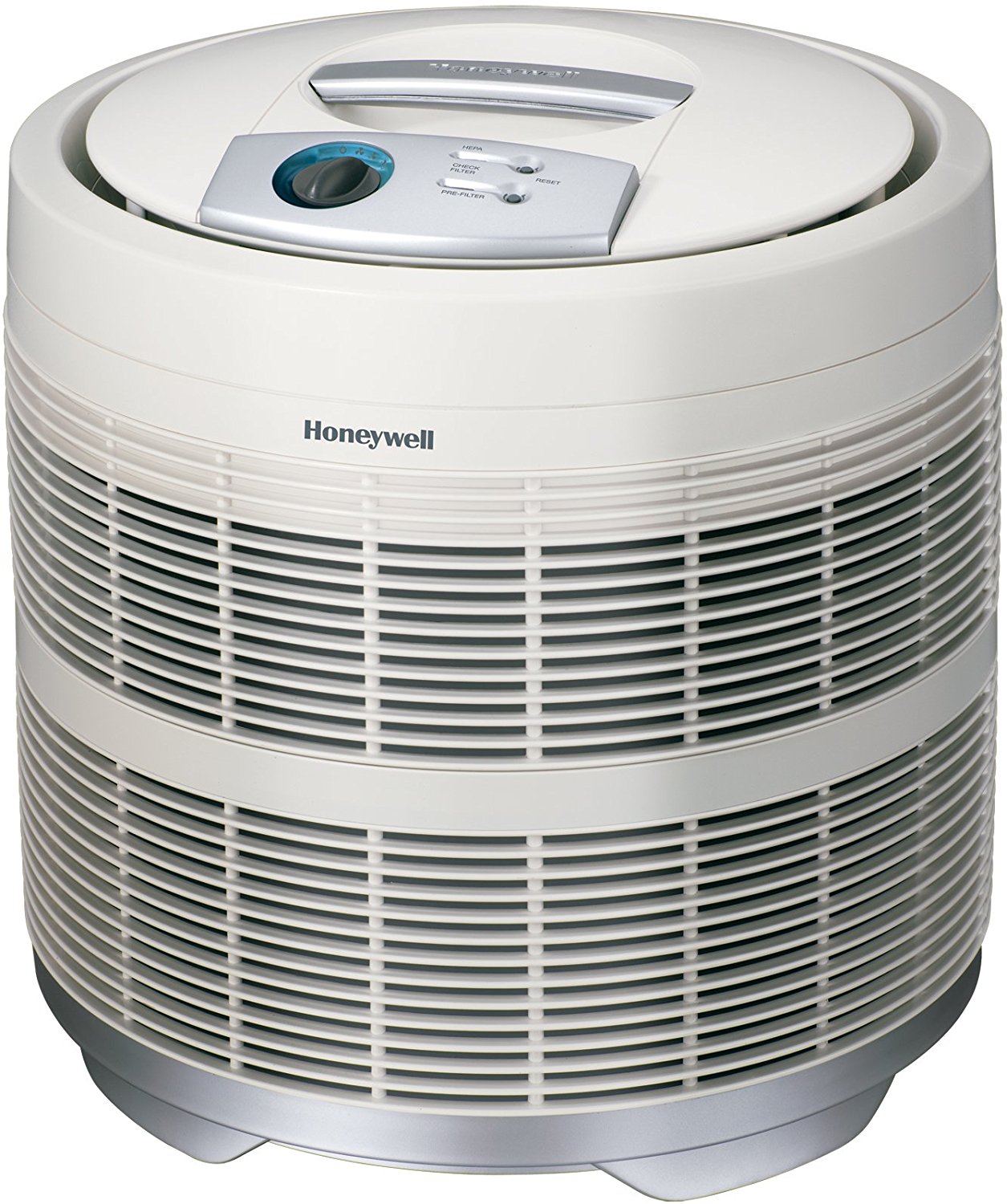 The Honeywell 50250 is a budget option, but it has a better rating when it comes to clearing out irritants at low speeds. It's a bit louder than most, but it cleans efficiently and quickly when set to its maximum. This model is the most affordable among the six Consumer Reports recommendations, but that doesn't mean its filters and annual operation cost are cheap.
Idylis AC-2118 (68)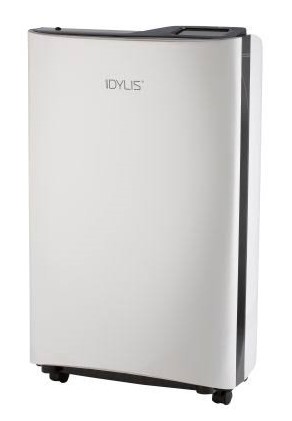 The Idylis AC-2118 is another efficient and reasonably priced option you can bet your money on according to Consumer Reports. The product does a good job of cleaning the air at low speeds, so its an ideal purchase for your bedroom or night time use.