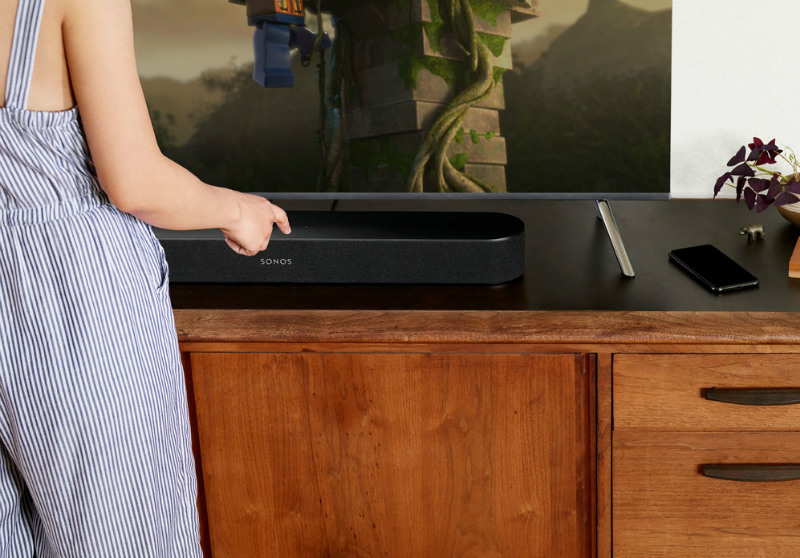 A few weeks after bringing home your 4K television, you will find yourself wanting for a better audio experience.  Soundbars are the 2018 answer.
We pay so much money for a screen that can provide the best industry standards such as 4K, HDR, or even high-refresh, low latency outputs. So why not pay attention and upgrade the audio aspect of your entertainment build?
Smart Soundbars Are A Good Buy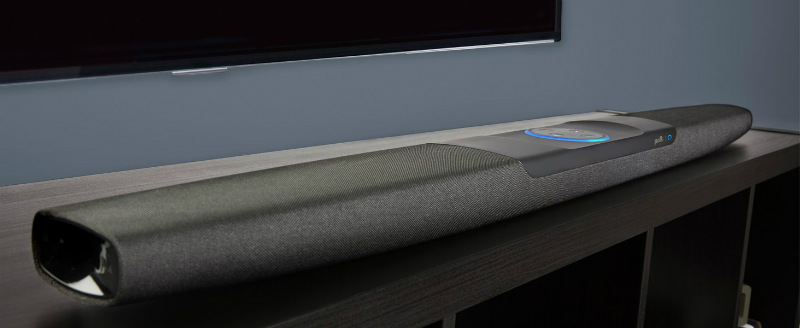 Smart soundbars are compact audio solutions with built-in "smart" functionalities such as voice recognition and useful apps. These amazing devices replace clunky home theaters and annoying remotes with a slim-silhouetted device that seamlessly fits into your setup and responds to your commands.
These gadgets will replace your remotes by, for example, allowing you to turn your TV on by literally saying "Turn the TV on" or even switch inputs. Some gadgets will even feature Amazon's Alexa and Google Assistant, to help make the experience painless and user-friendly.
Smart Soundbar Integration and Requirements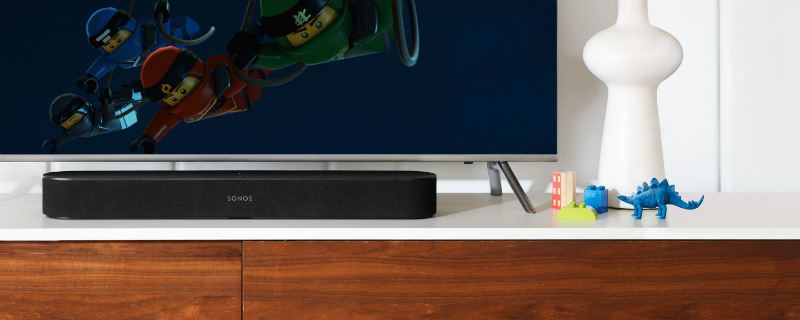 Smart soundbars are a fairly new concept in the digital world, so there are a few limitations or quirks in their functionality. Devices which are enabled with a specific program such as Amazon Alexa works best on the brand's Fire TV product. Some products may also face issues with existing technologies such as Roku.
Another big requirement for a single cable setup with smart soundbars is HDMI-ARC which is a two-way audio standard found on modern TVs. Not all of the current models and even some gaming PCs support this tech, so might have to rely on Optical inputs instead.
The Best Smart Soundbars
Sonos Beam

The Sonos Beam is an upcoming compact smart soundbar that will become available this July for $400. This model offers Amazon Alexa integration and is compatible with Apple's AirPlay 2, so you can use any Alexa or Apple device to sort through its functions. The product connects to the TV via HDMI-ARC, enabling users to create a living room or gaming setup with less cabling.  As highlighted in the Wall Street Journal, the Sonos Beam is worth waiting for.
Polk Command Bar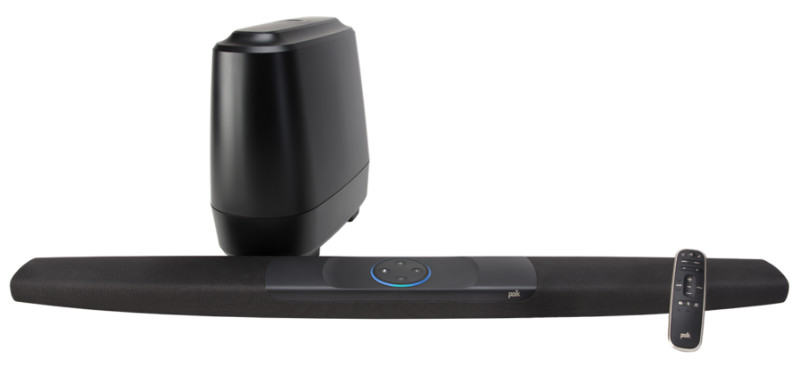 The $300 Polk Command Bar allows users to connect any TV and upgrade the audio quality by a mile by the end of this month. The device includes a performance-tuned driver array and a wireless subwoofer for easy placement and cable management. The product includes Amazon Alexa and integrated far-field microphones into the system, allowing you to control its capabilities from the couch.
These two exciting products are still forthcoming, but already available for pre-order from our favorite retailers. The options are limited because frankly, not everyone is keen on making an audio solution with command capabilities like this for home TVs.
But practically speaking, most consumers stay with a TV set for the game or living room, especially if its an expensive variant. Flagship products like the OLED 4K HDR TVs cost a few grand, so upgrading might not be in the upcoming agenda. The changes and improvements in TV and monitor technology are slow, unlike with apps and services which often evolve in the blink of an eye.
This is where smart soundbars start to become more practical and attractive to consumers. If you already spent a fortune on a flagship TV, why spend another stupendous amount just to get better services or fancy new features?
Creating an entertainment or gaming setup with a smart soundbar can save a ton of cash since you only have to upgrade the "smart" side of things. Streaming services giant Roku is already on it by developing the Roku Entertainment Assistant. This tech, unlike their set-top boxes and smart TV programs, is a voice-controlled search tool we will first see on a smart soundbar from TCL.
Xiaomi, a Chinese tech company, is also working on the Mi TV Bar which can be attached to TVs and projectors. The gadget adds "Smart" features and will offer all of the ports, apps, and functions to make an upcoming TV product thinner than ever.
According to the company, 80% of TV prices are taken from the LCD panel. Their upcoming products will allow you to keep the TV if it still works and just upgrade the smart soundbar which has the brains and functionality of the setup.
Thoughts on Smart Soundbars
Smart Soundbars will soon dominate the digital market when people see its practicality and functionality. We may soon see this bit of modularity and upgradability from big-name brands which will enable more users to create a user-friendly and intelligent home entertainment ecosystem.