LG's latest OLED TVs such as the LG E9 and C9 are just around the corner, but we know they won't come cheap, especially since they have upgraded features. So we're back to the annual dilemma of buying last year's offerings at a discount, spending big bucks on new releases, or waiting for 2019 holiday sales?
If you want the cream of the crop and aren't worried about budget, getting the latest is a no brainer. But for the rest of us mere mortals, finding a practical option is the best way to do it since money saved is good money while still getting an upgrade.
Should I Splurge on the Newest LG OLED TVs?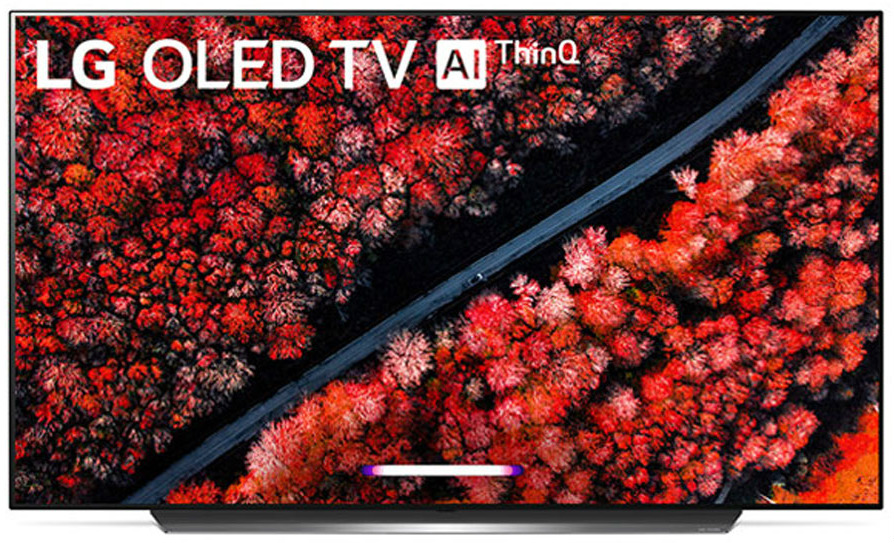 LG OLED C9
It's a sad time for TV shoppers since holiday and event sales from the Super Bowl or the Christmas season have finally ended. 2019 LG OLED models like the upcoming E9 and C9 are almost upon us, and we're quite certain that they are exquisite. However, these improvements are mostly minor, destroying the value per dollar you spend.
The LG OLED C9, for example, features an all-new a9 Gen 2 Intelligent Processor that focuses its AI capabilities on improving the image. The new models are also considerable brighter to improve their HDR capabilities, which is something even we would like to have.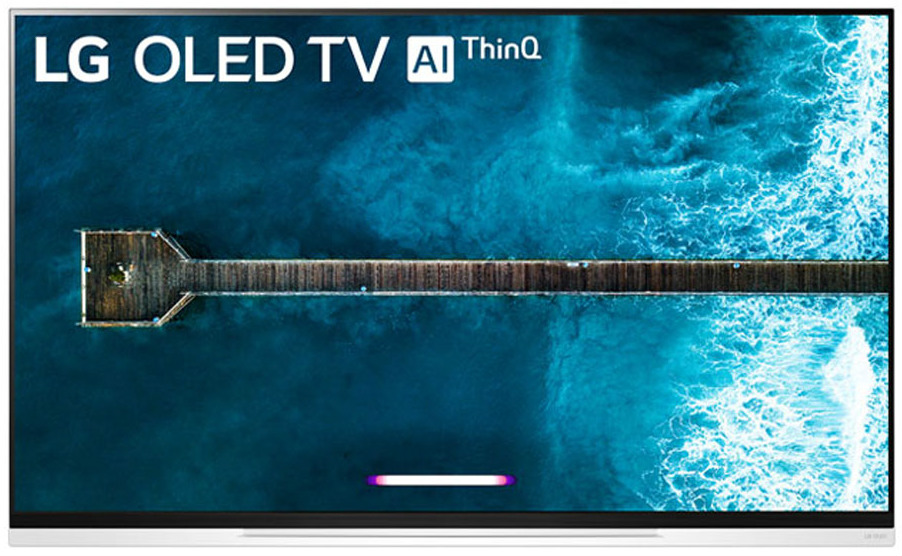 LG OLED E9
And then there's the extravagant LG OLED E9 which has the same specs as the C9 but with a substantially upgraded audio package and an aesthetic rework. The firm is nicknaming this version the Glass TV  since its so thin that it will blend against a wall like a sheet of glass. The screen's improvements are there, but the proposition of its value per dollar is questionable especially since high-fidelity audio is available at a much lower price point.
Consumer Reports has yet to release their ratings for the 2019 series, so we are unfortunately still hanging as to how much improvements you get for the towering price tags. Some reliable sources have mentioned that the visual improvements brought about by the powerful backlight and the new AI processor will make you think twice about getting the older versions. But it's still a matter of speculation at this point since LG has yet to hand out its review units.
Or Save the Cash and Get a 2018 LG OLED TV?
On the other side of this connudrum, is the choice to get the 2018 series models at a discount to save some cash and still enjoy the benefits of OLED screens. Big sale events have passed, but we are seeing steady rates of price reductions on these models. By the time the 2019 variants release, LG OLED TVs will have reached their Black Friday and Super Bowl sale prices.
Going with these models will devoid you of enjoying the a9 gen.2 processor or the higher brightness threshold, but these devices are still OLED TVs. Going with a discounted LG C8 or even a B8 which all have very capable OLED screens for movies or games is still a massive upgrade if you are still using classic LCDs.
It's also interesting to note that the LG OLED B8 and LG OLED C8 became very popular because they solved most of the 7-series' issues such as input lag. They were considered excellent upgrade options when they released, so its a pretty tall order for the 2019 releases when it comes to improvements. Nothing is guaranteed when it comes to performance at this point, so taking the plunge is also recommended.
There's also the knowledge that TV technology, including LG OLED TVs, are a mature technology which means last year's versions will still be good for the next few years. This fact also means that it's more difficult to create massively improved TVs as each year goes by.
If you are convinced that saving the cash on 2018 LG OLED TVs is the way to go, these are your best picks with increasing discounts in the following weeks:
LG OLED C8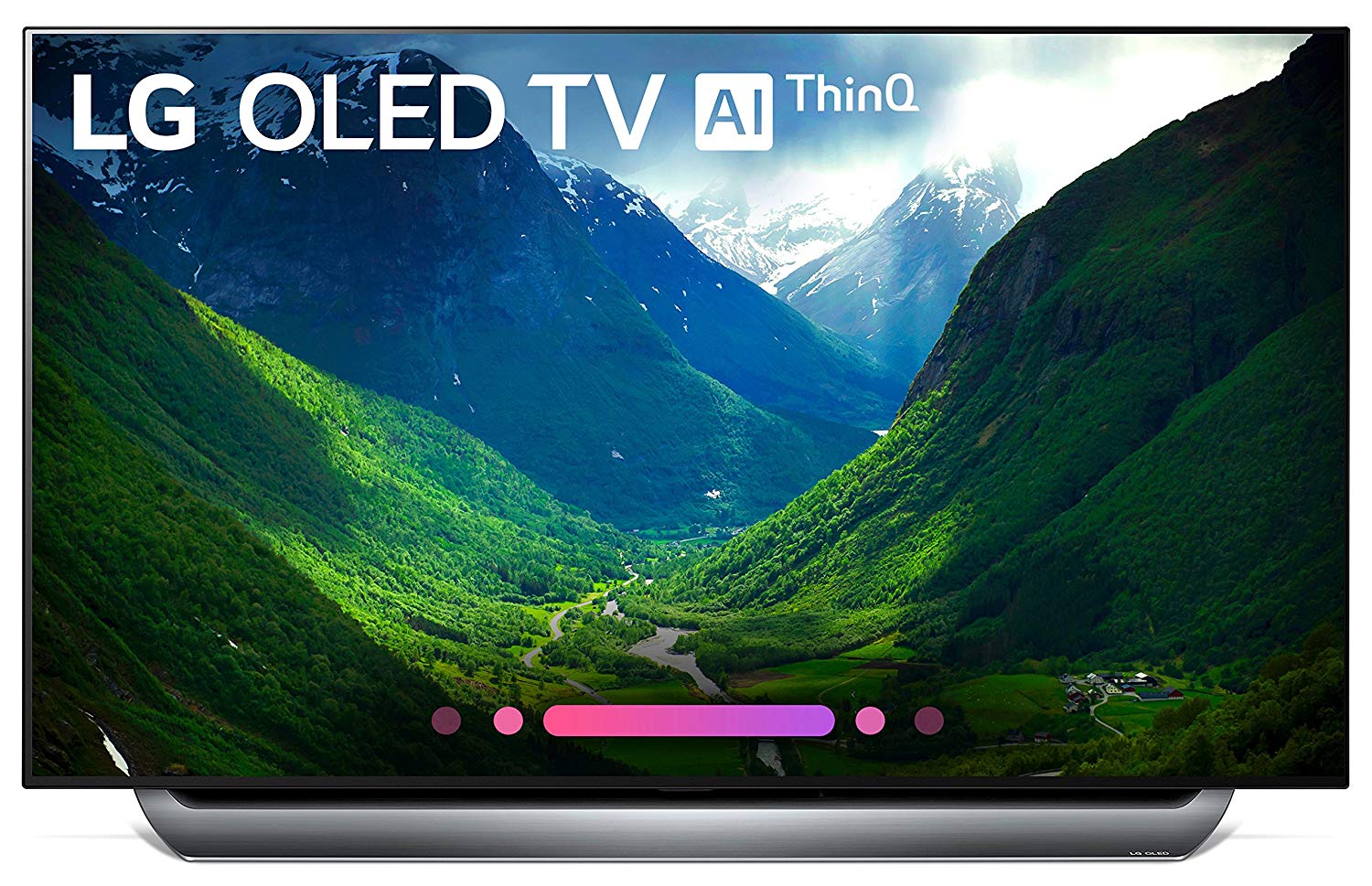 The LG OLED C8 is one of Consumer Report's highest-rated 4K HDR OLED TVs due to its inky blacks and fantastic image quality. The TV performs superbly for both 1080p and 4K UHD content, so watching videos or playing games will be a breath-taking experience. Input lag and motion handling have drastically improved over the C7, while the included speaker package (PUA variant) is already notably sufficient for entertainment purposes.
LG OLED B8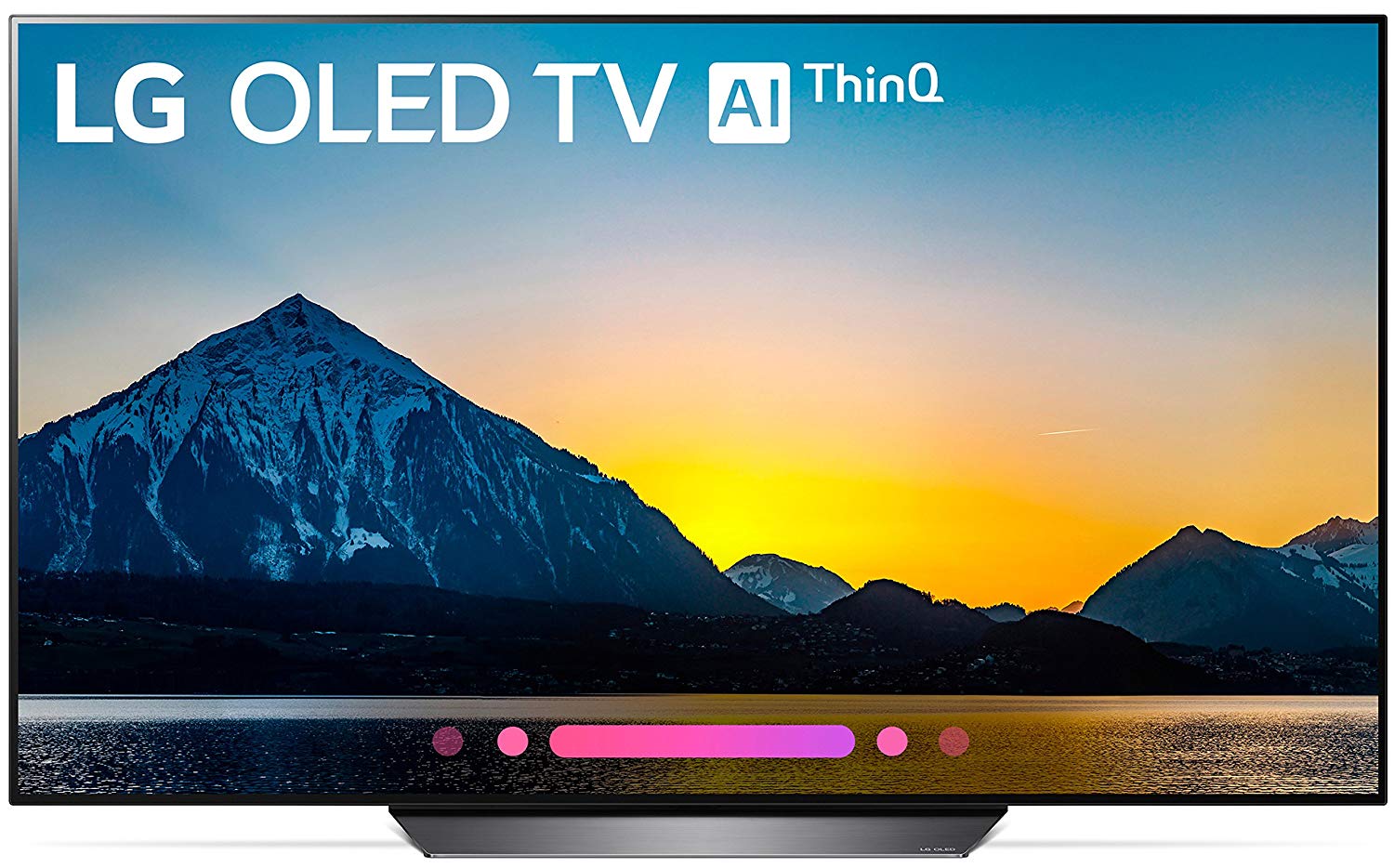 The LG OLED B8 like most of its B-models offer the best value if you are after 4K HDR imaging via an OLED screen that the higher model C8 uses. This model excludes the AI Processor found on the C8 which matters less if you exclusively use or view high-quality media. This model is an excellent choice if you only require a fantastic OLED screen with superb characteristics to match an existing audio setup.
LG OLED E8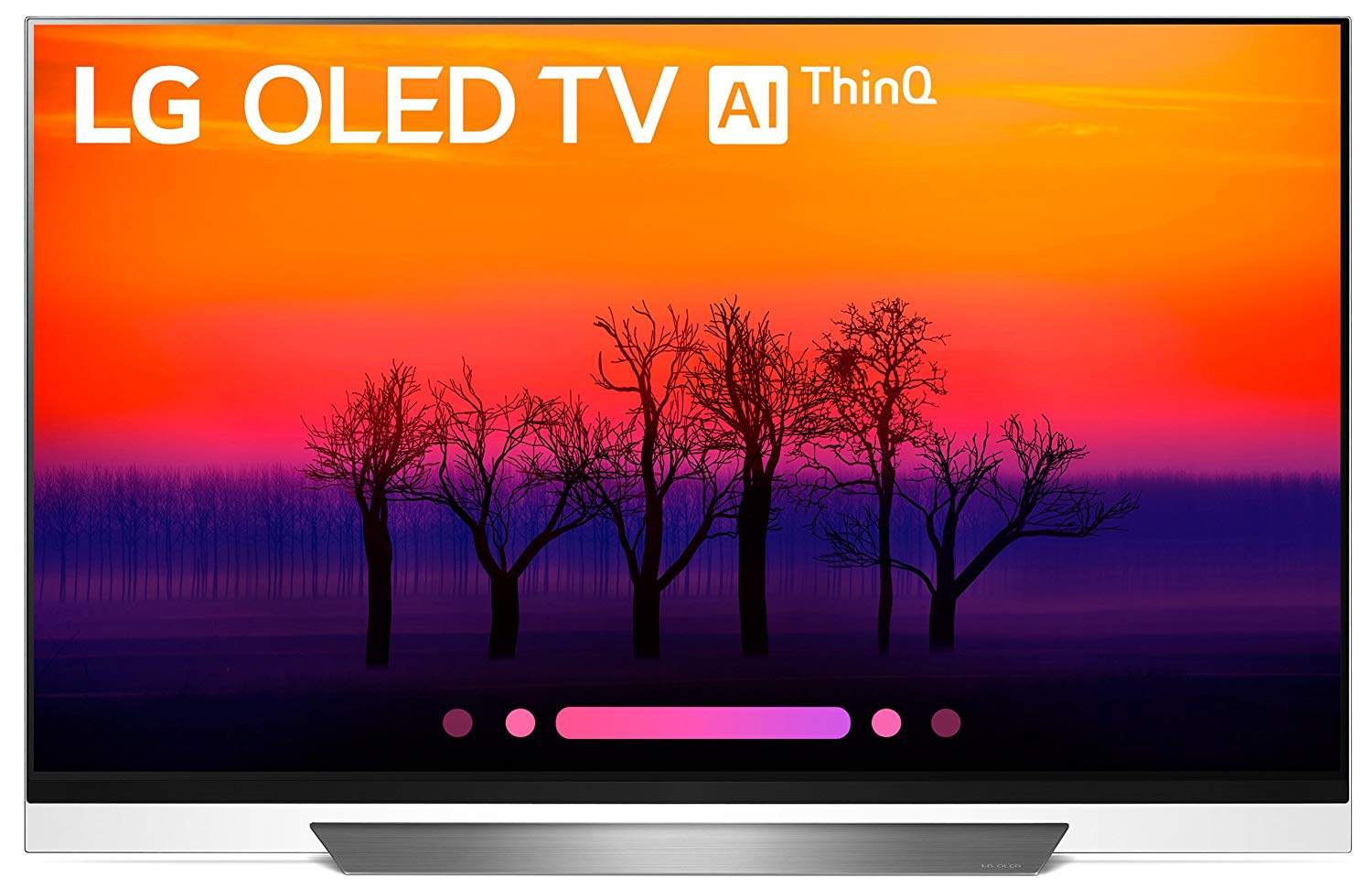 The LG OLED E8 is an upgraded variant of the C8 due to the inclusion of a high-end soundbar system that's Dolby Atmos capable. This variant is the least practical due to its four-digit premium over the two previous models, but it's a great option if you want to buy an entertainment system in one go. The first generation ThinQ AI chip is also featured in this package, so you get upgraded HDR visuals for both games and movies.
LG OLED C7P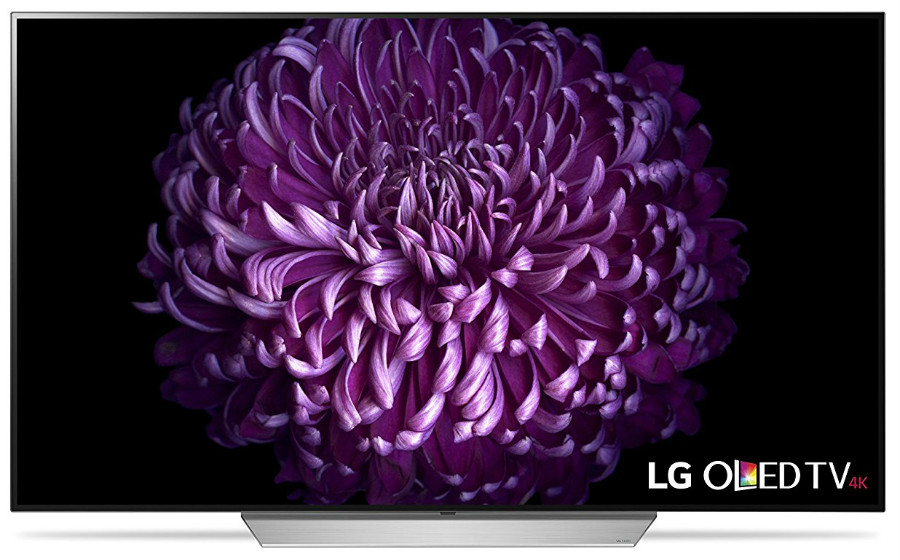 The LG OLED C7P is one of the models the previous three phased out, but its still a viable option for 4K HDR viewing on the cheap. You will find this model on sale from various retailers, but its visual quality's value did not diminish in today's market. It doesn't feature existing system upgrades such as AI chips and voice control, but it still has a high-quality OLED panel that will kick regular LCDs to the curb.
Verdict – LG OLED 2018 Versus 2019
We can understand if you are on the fence about buying 2018 LG OLED TVs in an evolving commercial market that will soon give birth to the likes of the LG C9. We're not calling them off as flops just yet since the potential is still there while the brand has been reliably pumping out newer and better display products in recent times. If budget isn't an issue, we recommend going with the newest so the upgrade itch doesn't visit you too soon.  The bottom line is that the LG OLED C7P and B8 have screens that are essentially identical to the 2019 models.  Buying the older models is a great bargain.
However, there are two other ways in which you get to save that extra chunk of hard earned cash. You can wait for holiday sales this year to enjoy discounts on these soon to be released models, or jump the gun on the 2018 models when their prices get reduced due to the arrival of the 2019 offerings. Either way, it's a win-win scenario since your eyes will bask in the glorious glow of Consumer Reports recommended-LG OLED TVs which render 4K HDR images brilliantly.