Free government cell phone service is essential for senior citizens to help them attain comfortable and accessible daily living. Many low-income American citizens don't have access to phone or internet service simply because it's out of the budget. The lack of a communications outlet prevents senior citizens from reaching out to friends and loved ones, or even asking for medical and emergency assistance.
Here are some fast facts regarding Senior Citizens:
50% of senior citizens in the US are already dealing with at least two serious illnesses
More than 40% of senior citizens over the age of 65 are part of minority groups
33% live in federal housing
Less than 4% have access to a nursing home
The senior citizen population is rapidly growing
These facts show that our beloved senior citizens need more federal assistance to give them a pleasant daily experience. One of the services they could use for that purpose is a means to communicate, brought about by the Lifeline Service. Free government cell phones become available after a few easy steps, and it's without marketing gimmicks or tricks.
What is the Free Government Cell Phone for Senior Citizens Program?
The free government cell phone for senior citizens also falls under the Lifeline Program which was first introduced during the Reagan administration. It's a federal aid program just like SNAP or Food Stamps, so it's free and readily available if you qualify.
It aims to provide free phone service to qualifying citizens that belong to low-income households. It's available in all 50 states and the Native American tribal areas within it. Some companies offer phones and lines that have free calls and text, but some only provide discounts to their regular subscription plans.
Senior Citizen Benefits of Subscribing to the Lifeline Program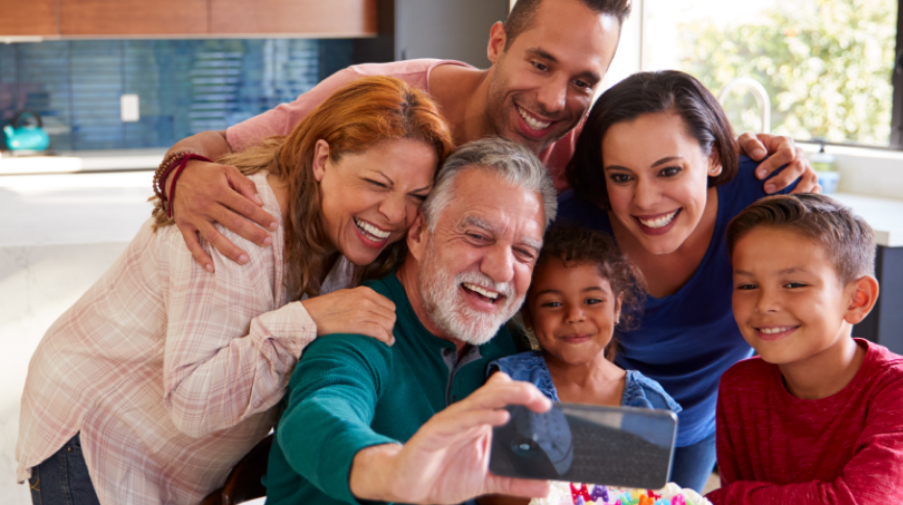 The first benefit of applying to the Lifeline program is getting free cell phones for senior citizens. The device will include a sim card that has call and text allowances, including data for browsing the internet. It's also one of your rights as an American, so it's a blessing more than a privilege.
However, the most important benefit of getting free phones for seniors is allowing them to communicate. Senior citizens are the most at risk since they usually live or spend their days and nights alone while their children tend to work and their families. It is mesmerizing how American senior citizens can live independently, so augmenting that with a service to help keep them safe is essential.
Having the means to call for help in medical emergencies is a godsend for many because of this as well. Having access to 911 in the palm of your hands or calling for support and help from a loved one is a must-have for seniors. Their health and safety are primary concerns, and thankfully, the US government recognizes it and provides an additional layer of safety.
Disabled senior users are also less at risk if they have a mobile phone on hand to make calls and texts in emergency situations. It allows them to call us if they feel unsafe and it lessens the risk of getting stuck if they are hurt and unable to get up and walk.
It is also shown in research that many senior citizens suffer from depression due to being lonely. A free phone and service give them a way to get social interactions and support from friends and family. Taking care of their mental health is essential for longer and happier living after they have poured their all into families and careers.
Finally, having a phone that can call and text relatives can also help Americans who don't have children. These people do not have anyone to run to for social or financial care, so it is important to give them access to people that can help.
How can Senior Citizens Qualify for the Lifeline Program?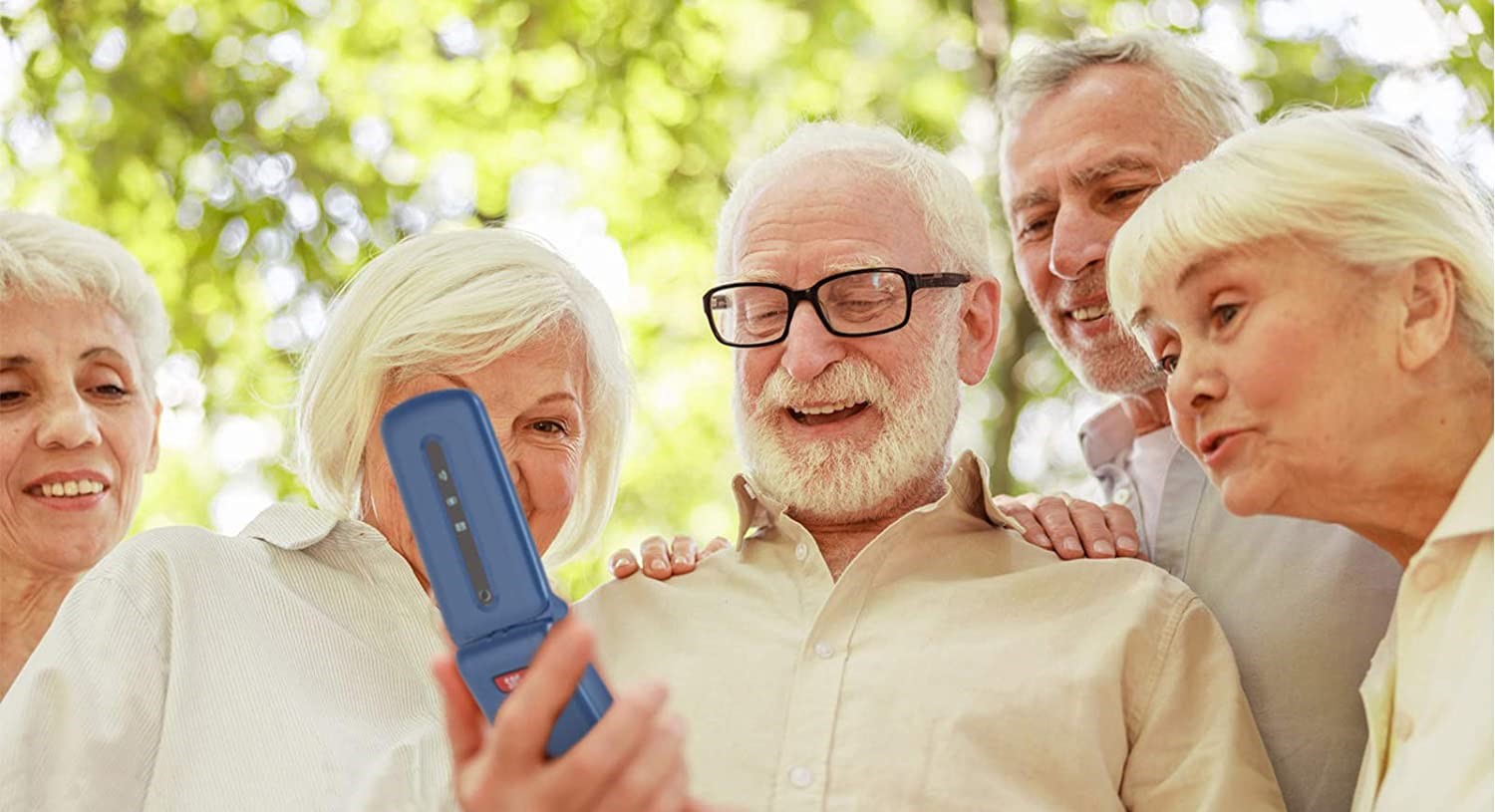 It is very easy to qualify for the Lifeline Assistance program if you are already subscribed to similar federal services. Households that belong to the low-income thresholds of each state are usually eligible for this benefit. Those who are subscribed to the programs below are pre-qualified as well:
Applying is as simple as calling a service provider in your state and inquiring about their procedures. It can be done over the phone or online, so senior citizens who need free phones won't need to go to a store personally. You do, however, need to prove that you are qualified with the help of papers and credentials from the government aid services listed above.
Eligibility Qualifications for Lifeline Assistance Program
It is easy to get free cell phones and services for senior citizens if you are already partaking in the other benefit programs above. However, you will need some documentation that you are indeed subscribed to the aforementioned aid programs. You will be asked to mail in some copies of the documents listed below or scan them and send them via email.
Previous year or current statement of benefits from the federal assistance programs above (SNAP, SSI, etc)
Official documentation such as endorsement letters from the agencies responsible for the programs above
Income statements such as tax returns, paycheck stubs, retirement, veteran, and unemployment statements, Social Security Office statements, child support or divorce documents.
However, it's still best to get in touch with a customer service agent from a provider near you to get a clearer picture of their requirements. These are the basics that you need to keep handy, but they might ask for other personal information along the way.
How to Apply for a Free Cell Phone for Senior Citizens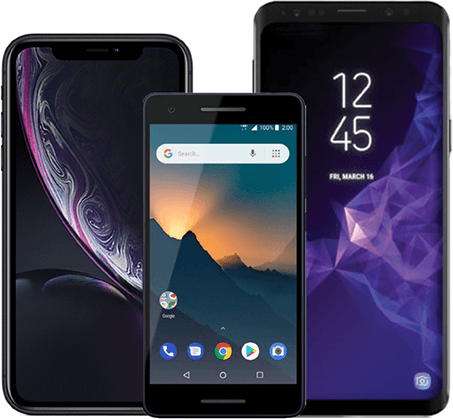 Free phones and lines from the Lifeline Program is your right no matter what your age group is. Getting a mobile device, call minutes, text allowance, and data is within your reach using the internet or by calling a company in your state. You can consult the list below and find your state, choose a provider, and click the link to get started.
Alabama
Alaska
Arizona
Arkansas
California
Colorado
Connecticut
Delaware
District of Columbia
Florida
Georgia
Hawaii
Idaho
Illinois
Indiana
Iowa
Kansas
Kentucky
Louisiana
Maine
Maryland
Massachusetts
Michigan
Minnesota
Mississippi
Missouri
Montana
Nebraska
Nevada
New Hampshire
New Jersey
New Mexico
New York
North Carolina
North Dakota
Ohio
Oklahoma
Oregon
Pennsylvania
Rhode Island
South Carolina
South Dakota
Tennessee
Texas
Utah
Vermont
Virginia
Washington
West Virginia
Wisconsin
Wyoming
Puerto Rico