Consumer Reports tested dozens of SUV or sport-utility vehicles to identify the best bang for your buck alongside their awesome capabilities and features. The price range is considerable depending on class or size, starting from the subcompact-sized to the extended-size models based on trucks. Consumer Reports SUV recommendations are ranked according to their performances in driving feel, fuel comfort, reliability and more, giving you the best options for your money.
Why Should You Buy an SUV?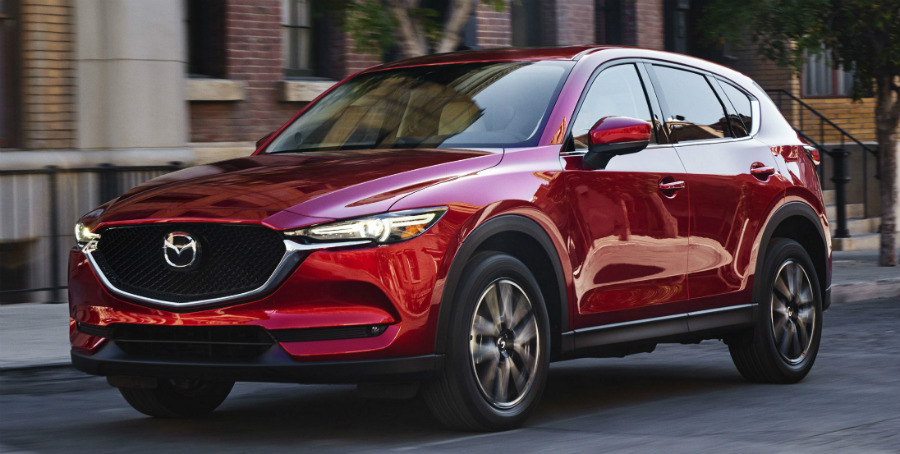 SUVs are the most versatile and appealing vehicle class in the market for their mix of just about every benefit other types can offer. You get a considerably large cargo space, seating capacity, and a higher driving position compared to sedans. SUVs are also built tough for the road less traveled, with some trims equipped with 4×4 systems and torque-focused engines.
Consumer Reports SUVs aren't the most nimble of the lot, but they provide an excellent balance between rigidity and road comfort. Fuel economy is decent at best due to the extra weight, but the pros outweigh the cons if you buy the right vehicle.
Things to Consider Before Buying Buying an SUV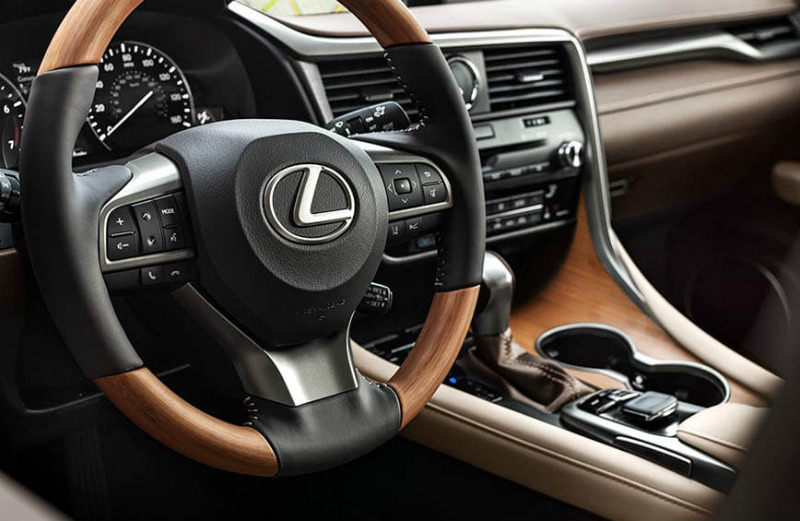 Budget – knowing how much money you are spending and knowing the best deal for that budget is the most practical investment you can make. Compact SUVs start at around $20000, but buying their premium trims could get you a decently equipped midsized SUV. Larger SUVs will cost more since they start at $30000, but be aware that there are luxury SUVs from brands like Porsche or Lexus that can cost as much as a top-end full-size.
Size – Knowing what class or size of SUV you need for everyday use will help you get the most out of your money. SUVs now come in several flavors due to their popularity, so the selection process can get jarring for some. Take a look at the highlights of each class available in the market:
Subcompact SUVs – the smallest of the bunch, with dimensions that sit in between a compact car and a hatchback. The short wheelbase and width make these vehicles easy to drive and park, but you lose a lot of cargo space and off-road capabilities.
Compact Sporty SUVs – These are similar to the class above, but they are oriented more towards performance in both driving and comfort. Compact Sporty SUVs often have nicer fit and finishes, upgraded engines and suspension, or extra features, but they sometimes sacrifice fuel economy over the plain subcompacts.
Midsized SUVs – Midsized SUVs are the most popular since they satisfy the need for just about every benefit this class can offer. You get more room for your equipment or groceries, larger seating capacities, and best of all, reasonable power to fuel economy ratios.
Large SUVs – Large or full-sized SUVs provides plenty of interior space, power, and towing capacity. They are spacious and awe-inspiring, but most models are bulky and thirsty for fuel. Large SUVs are only recommended if you do a lot of gear hauling and towing, but if its seating capacity you are after, the midsized variant is the way to go.
Features – These Consumer Reports SUV recommendations are also rated according to their capabilities and valuable extras such as engine upgrades or even GPS navigation systems. Higher trims aren't limited to just plush interiors or flashy furniture, so checking out what each model has to offer is crucial for your shopping success.
Engine and Fuel Economy – Engine displacement and power are the first you should consider because this determines the cost of ownership in the long run. Smaller SUV types have economic, four bangers, while the larger offerings have six to 10 cylinder powerplants. This category will dictate how powerful an engine can be and how many gallons it will take to get you from A to B, so choose wisely.
Drive Wheels – SUVs normally have four-wheel or all-wheel (full time) drives, but there are two-wheel drive options available. 4WDs and AWDs cost more, so think if you go on adventures regularly or live in adverse conditions before spending the extra bucks.
Towing – Truck-based SUVs are your go-to if you need to pull heavy loads such as trailers or other vehicles. Midsized SUVs normally have a 5000-lb capacity which makes them suitable for towing boats or campers, but you are going to need the full-sized variants if you want to pull heavier loads such as trailers that sit close to the 9000-lb range.
Off-Roading – SUVs are designed to get out of the beaten path and head into the wilderness save for some subcompacts and 4×2 variants. If this kind of usage describes you, you are going to need a vehicle with higher ground clearance, 4×4 drives, and protected underbodies. Capable models such as the Jeep Wrangler are more versatile, but they sacrifice flat-road behavior and fuel economy.
Seating – Five-person capacities are given, but the larger models can accommodate seven to nine due to the third row. Take note that midsized options have cramped third rows suitable only for kids or slender adults, so getting a full-sized is an option if you want to be a people hauler.
Cargo – Cargo space is affected by vehicle size and interior options such as third-row seats. Considering how much space you need for outdoor gear or grocery will help you choose the best vehicle.
Safety Technologies – Consumer Reports SUV recommendations come standard with electronics which can help you stay alive on the rough roads. Capabilities such as Forward Collision Warning and Automatic Emergency Braking are becoming popular since they cut rear-end collisions by 50%. There are many features to consider such as airbag and telematics systems that notify emergency services after an accident, so reading up on your target model is a must if you want the best.
Entertainment, Connectivity, and Navigation – Most vehicle head units come in combos, offering AM/FM radio, Bluetooth connectivity, and built-in navigation systems in the higher trims. These are essential, but some premium offerings even have sophisticated entertainment systems which include rear LCD screens and high-end speaker configurations.
Should You Buy a New or Used Consumer Reports SUV?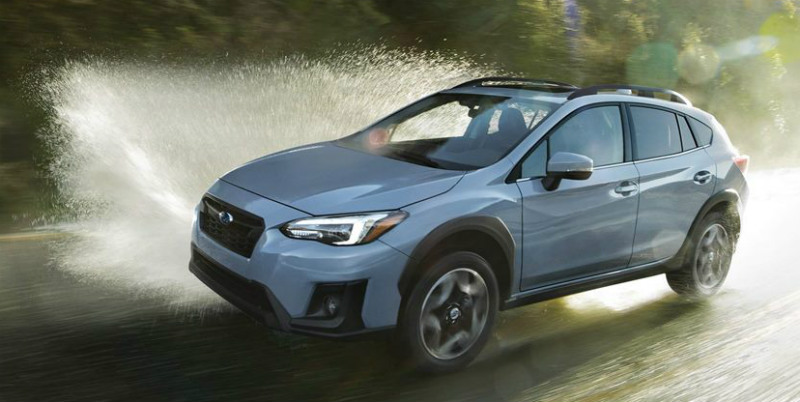 Brand-new SUVs have its benefits such as peace of mind and full warranties, but they depreciate once you drive them off the lot. Sure, you know every feature is working plus the latest in-car gear, but losing money on the value right away isn't always the best way to go. Buying new has its benefits even if it can be nerve-wracking, but focusing on reliability and mileage is the answer to these woes.
SUVs can stay on the road for 200000 miles or more if they are properly maintained and used accordingly. Be wary of upgraded or modified SUVs since their remaining warranties will most probably be voided, plus their behavior on the road will have changed. Consumer Reports also ranks vehicles according to reliability, so it's best to start from there.
Consumer Reports SUV Recommendations 2020
Consumer Reports SUV recommendations are the best place to look if you are ready to upgrade to an SUV or if you are buying your first chariot of freedom and adventure.
Subcompact Consumer Reports SUV Recommendations
| Make/Model/CR Score | Price Range | Road Test Score | Predicted Reliability | Predicted Owner Satisfaction | Fuel Economy (MPG) |
| --- | --- | --- | --- | --- | --- |
| 2020 Subaru Crosstrek 85 | $22,145 - $35,145 | 87/100 | 5/5 | 4/5 | 29 mpg |
| 2020 Nissan Rogue Sport 78 | $23,430 - $29,950 | 72/100 | 5/5 | 2/5 | 26 mpg |
| 2020 Hyundai Kona 78 | $20,300 - $45,400 | 71/100 | 5/5 | 4/5 | 26 mpg |
| 2020 Mazda CX-3 73 | $20,640 - $22,040 | 64/100 | 5/5 | 1/5 | 28 mpg |
Compact Consumer Reports SUV Recommendations
| Make/Model/CR Score | Price Range | Road Test Score | Predicted Reliability | Predicted Owner Satisfaction | Fuel Economy (MPG) |
| --- | --- | --- | --- | --- | --- |
| 2020 Subaru Forester 84 | $24,495 - $34,595 | 90/100 | 3/5 | 5/5 | 28 mpg |
| 2020 Mazda CX-5 84 | $25,190 - $37,155 | 80/100 | 5/5 | 4/5 | 24 mpg |
| 2020 Honda CR-V 77 | $25,150 - $36,050 | 82/100 | 3/5 | 4/5 | 28 mpg |
Midsized Consumer Reports SUV Recommendations
| Make/Model/CR Score | Price Range | Road Test Score | Predicted Reliability | Predicted Owner Satisfaction | Fuel Economy (MPG) |
| --- | --- | --- | --- | --- | --- |
| 2020 Kia Telluride 92 | $31,890 - $43,790 | 97/100 | 4/5 | 5/5 | 21 mpg |
| 2020 Hyundai Palisade 87 | $31,975 - $46,825 | 88/100 | 4/5 | 5/5 | 21 mpg |
| 2020 Toyota Highlander | $34,600 - $50,200 | 86/100 | 4/5 | 4/5 | 22 mpg |
Large/Full-Sized Consumer Reports SUV Recommendations
| Make/Model/CR Score | Price Range | Road Test Score | Predicted Reliability | Predicted Owner Satisfaction | Fuel Economy (MPG) |
| --- | --- | --- | --- | --- | --- |
| 2020 Ford Expedition 73 | $48,990 - $80,110 | 73/100 | 3/5 | 5/5 | 16 mpg |
| 2020 Toyota Sequoia 73 | $49,980 - $69,245 | 60/100 | 5/5 | 4/5 | 15 mpg |
Luxury Entry-Level Consumer Reports SUV Recommendations
| Make/Model/CR Score | Price Range | Road Test Score | Predicted Reliability | Predicted Owner Satisfaction | Fuel Economy (MPG) |
| --- | --- | --- | --- | --- | --- |
| 2020 Lexus UX 80 | $32,300 - $39,700 | 71/100 | 5/5 | 4/5 | 37 mpg |
| 2020 Audi Q3 78 | $34,700 - $36,000 | 84/100 | 3/5 | 4/5 | 23 mpg |
| 2020 BMW X2 74 | $36,400 - $46,450 | 77/100 | 4/5 | 1/5 | 25 mpg |
Luxury Compact Consumer Reports SUV Recommendations
| Make/Model/CR Score | Price Range | Road Test Score | Predicted Reliability | Predicted Owner Satisfaction | Fuel Economy (MPG) |
| --- | --- | --- | --- | --- | --- |
| 2020 Porsche Macan 82 | $50,900 - $83,600 | 84/100 | 4/5 | 4/5 | 19 mpg |
| 2020 Lexus NX 80 | $36,870 - $46,510 | 74/100 | 5/5 | 2/5 | 24 mpg |
| 2020 BMW X3 | $41,950 - $76,900 | 92/100 | 3/5 | 4/5 | 24 mpg |
Luxury Midsized Consumer Reports SUV Recommendations
| Make/Model/CR Score | Price Range | Road Test Score | Predicted Reliability | Predicted Owner Satisfaction | Fuel Economy (MPG) |
| --- | --- | --- | --- | --- | --- |
| 2020 Porsche Cayenne 88 | $66,800 - $164,400 | 87/100 | 5/5 | 4/5 | 21 mpg |
| 2020 Lexus RX L 81 | $47,300 - $50,550 | 80/100 | 4/5 | 4/5 | 20 mpg |
| 2020 Audi e-tron | $77,400 | 84/100 | 4/5 | 5/5 | 74 mpg |
Luxury Large Consumer Reports SUV Recommendations
| Make/Model/CR Score | Price Range | Road Test Score | Predicted Reliability | Predicted Owner Satisfaction | Fuel Economy (MPG) |
| --- | --- | --- | --- | --- | --- |
| 2020 Buick Enclave | $40,000 - $56,100 | 87/100 | 3/5 | 4/5 | 18 mpg |
| 2020 Toyota Land Cruiser 74 | $85,415 - $87,745 | 68/100 | 4/5 | 4/5 | 14 mpg |
All-Wheel Drive Wagons
| Make/Model/CR Score | Price Range | Road Test Score | Predicted Reliability | Predicted Owner Satisfaction | Fuel Economy (MPG) |
| --- | --- | --- | --- | --- | --- |
| 2020 Subaru Outback | $26,645 - $39,695 | 91/100 | 4/5 | 4/5 | 24 |