Sunscreens are some of the daily essentials where it is more important that you use some to protect your skin rather than buying the best kind. There are hundreds of brands and variants out there, and dermatologists say that the best sunscreen is the one you'll use on a regular basis. Consumer Reports tested hundreds of these products to help you narrow down the best choice to fight sunburn, skin cancer, and wrinkles.
Updated: January 2022
Why You Should Trust Consumer Reports
Consumer Reports is popular for its no non-sense testing and strict guidelines when it comes to checking out all types of products. They use rigorous standards, whether if it's modeled from procedures prescribed by government agencies or if it's designed at their headquarters. Their results are accurate and on point, and it is no secret that millions of consumers trust what they have to say.
Consumer Reports testing isn't sponsored in any way, so they buy the sunscreens off the shelf like most of us do. They use a design based on the Food and Drug Administrations requirements for sunscreen manufacturers to get a clear picture. Consumer Reports uses that standard as a baseline and formulates a stricter methodology to squeeze out every ounce of facts they can from a product.
How to Shop for Sunscreens
The most basic characteristic that drives the purchase of sunscreen for a consumer is its smell or fragrance. It is just as important as the SPF rating to many, so Consumer Reports even included sensory experts in their testing. However, the smell is subjective, but at least CR ensured that you won't be smelling like medicine with their recommended products.
It is also important to choose a sunscreen that is environmentally friendly to lessen its impact on precious bodies of water. Consumer Reports ensured that their recommendations did not include Oxybenzone or Octinoxate. These two ingredients are effective against UV, but they are also potentially harmful to marine life.
And last but not least is of course the price of a given sunscreen brand or variant. Consumer Reports left this up to you, the consumer, to determine how much you are willing to spend on sun protection. Remember, their usefulness isn't limited to the summer season since UV damage can happen any season, so a practical choice for year-round protection is also important.
Best Lotion Sunscreens
What makes lotion sunscreen types popular is that they are easier to spread out evenly to guarantee that you are getting adequate protection. One good way to measure how much you need is to use a teaspoon for each body part that is exposed to the sun. That means one teaspoon for each arm and leg, the torso, your back, plus the head and neck.
Kiehl's Activated Sun Protector (65) – $32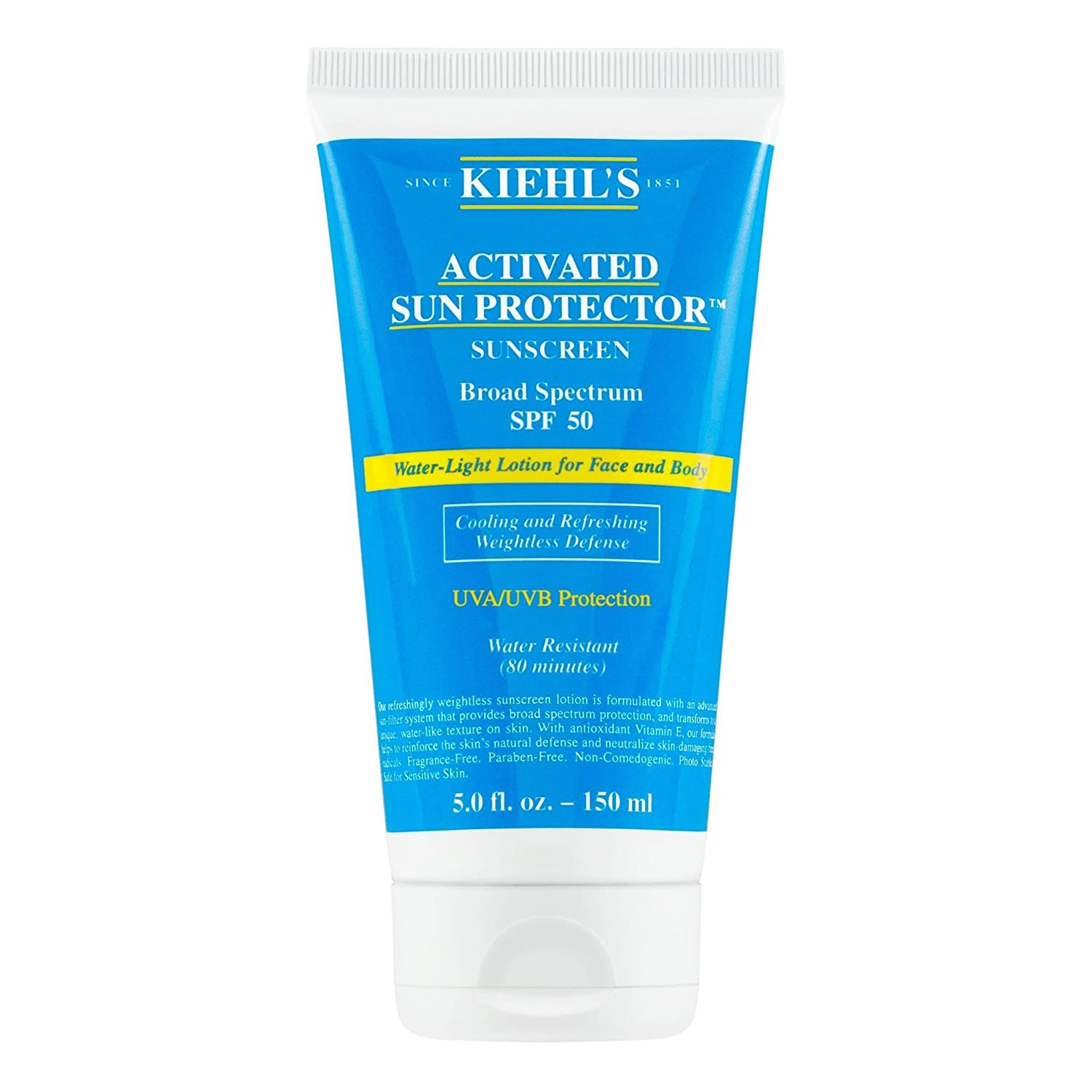 Kiehl's Activated Sun Protector lotion is one of the best picks when it comes to protection against UVA. It doesn't smell great like most fragrance-free products, but it leaves a light film on your skin so it is not sticky and uncomfortable to use.
Neutrogena Ultra Sheer Face Lotion SPF 70 (59) – $35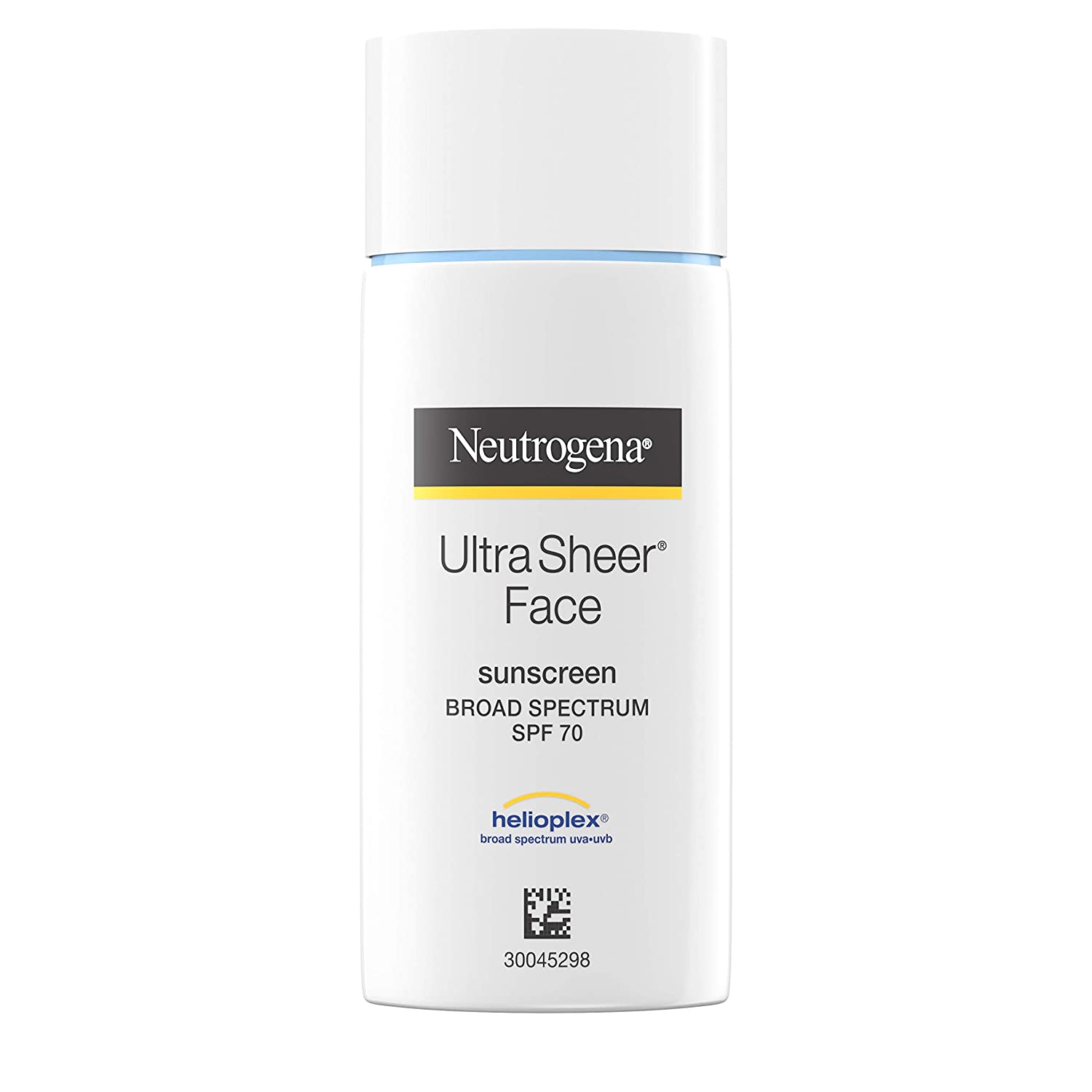 Neutrogena's Ultra Sheer Face Lotion sunscreen works great with a high SPF 70 rating for all-day use. Its gentle floral scent is very pleasant, plus it doesn't gunk your skin up since it leaves a thin, unnoticeable film when applied.
Best Mineral Sunscreens
Mineral sunscreens are also called natural screens so they use non-synthetic products like zinc oxide or titanium dioxide. Many people prefer them now since they don't have chemical active ingredients, but they performed less in Consumer Report's tests. It's either they provide enough SPF protection but less in UVA shielding or vice versa.
They are also thicker and harder to rub and spread evenly, plus they don't last that long in the water. Most will also leave streaks on your skin when they dry up, so some extra effort is needed to spread them over your body parts.
Badger Active Natural Mineral Cream SPF 30 (55) – $18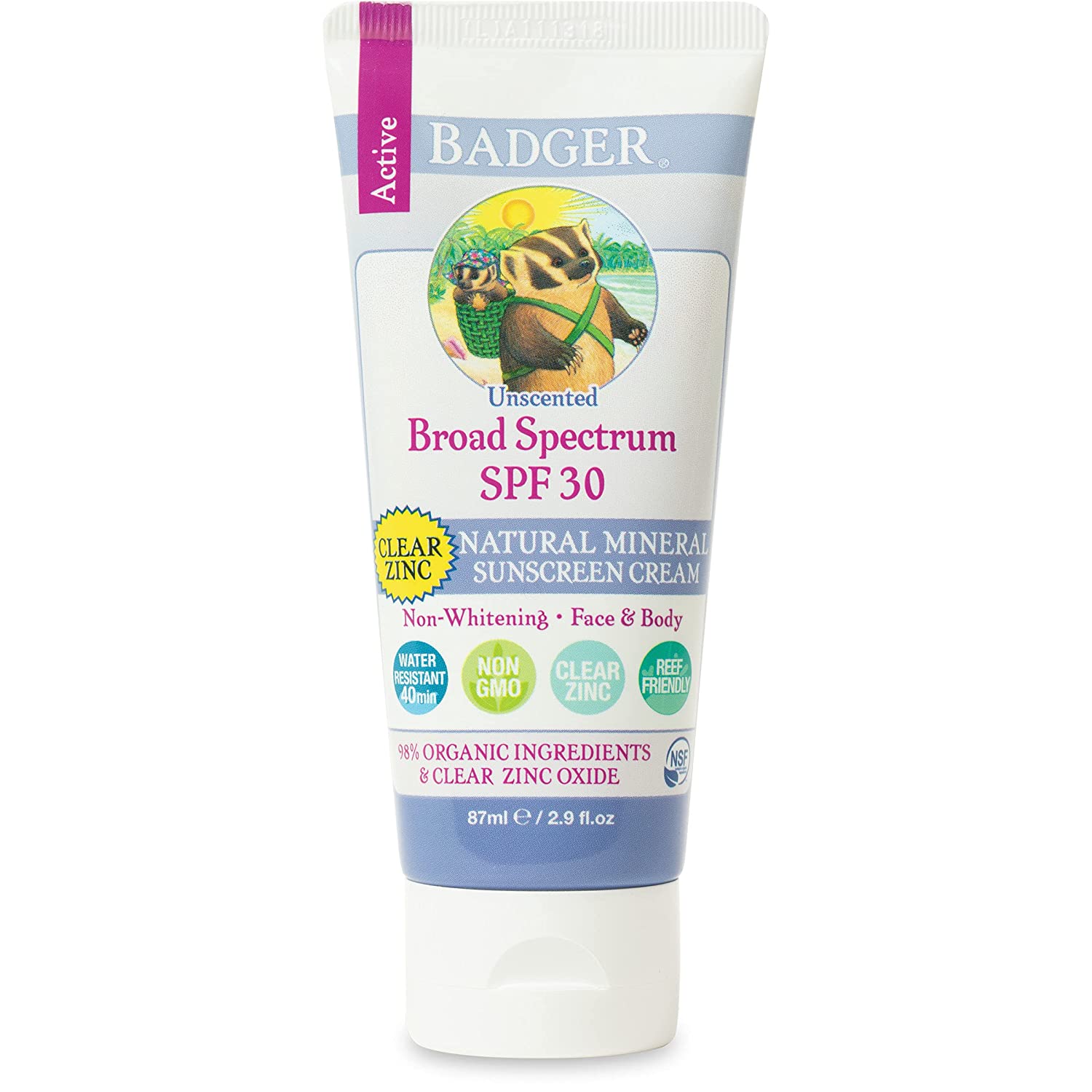 The Badger Active Natural Mineral Cream SPF 30 offers excellent UVA protection, but it's greasy and thick. It only lasts 40 minutes in the water, so it's best used if you only plan to stay onshore.
California Kids #Supersensitive Tinted Lotion SPF 30+ (55) – $25.99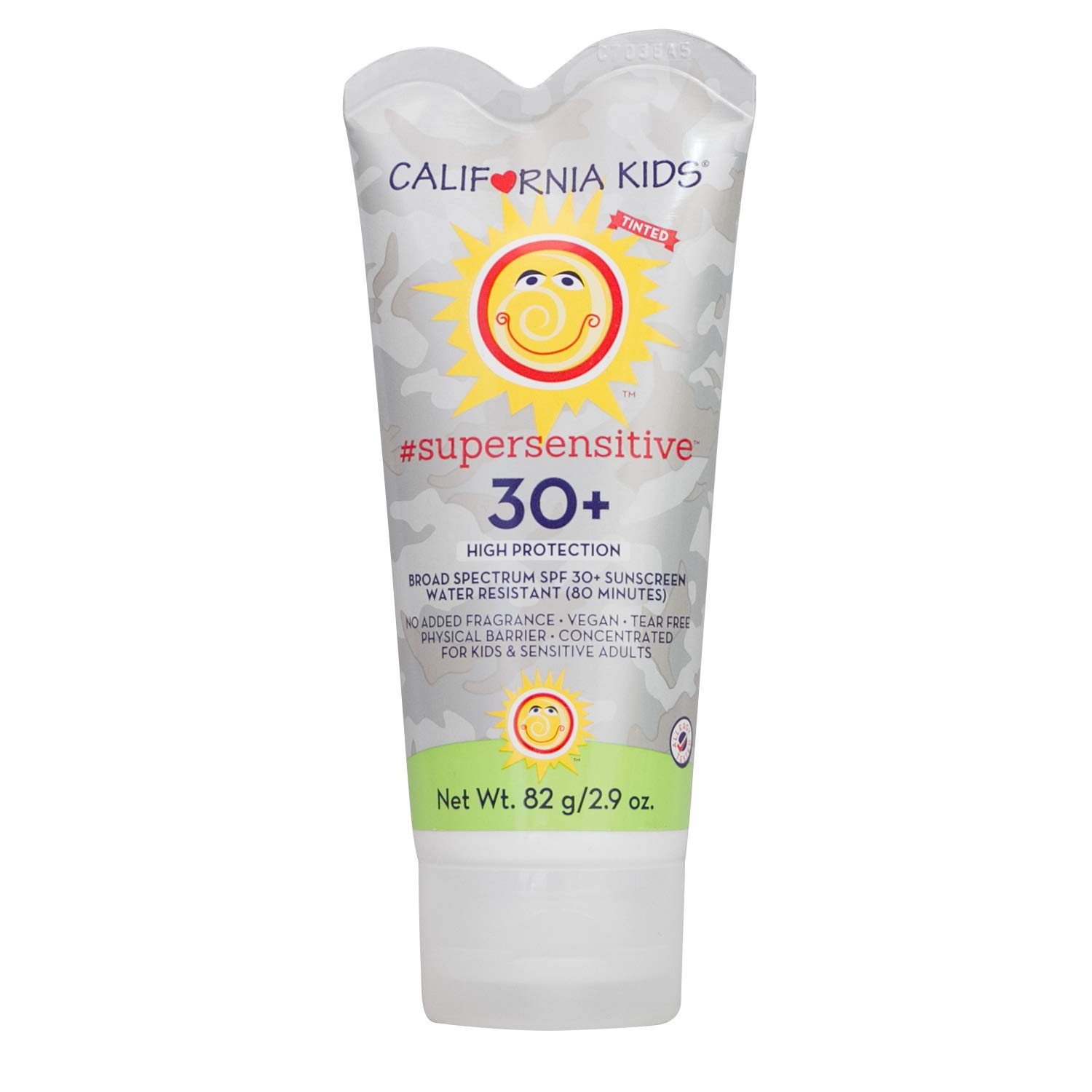 This natural sunscreen option has strong variations from SPF, but it is not as good when it comes to UVA protection. It also is a bit greasy with a plasticky smell, just like most fragrance-free lotions in the market.
Best Spray Sunscreens
Spray type sunscreens are widely preferred, but you need to ensure that you apply them properly to get sufficient protection in one pass. The best way to do this is to spray close to your skin and rub it in to spread out the sunscreen. Consumer Reports recommends doing this even if the label says no rubbing since it will increase the chances of protecting every inch of your skin.
However, it's not wise to spray it on your face or on kids carelessly since spray sunscreens can cause irritation. It is still best to use it like lotions by spraying the liquid on your hands and manually rubbing and spreading them throughout the skin. They are also flammable, so stay away from flame sources like grills until they dry up.
Alba Botanica Hawaiian Coconut Clear Spray SPF 50 (72) -$9.50 to $12.99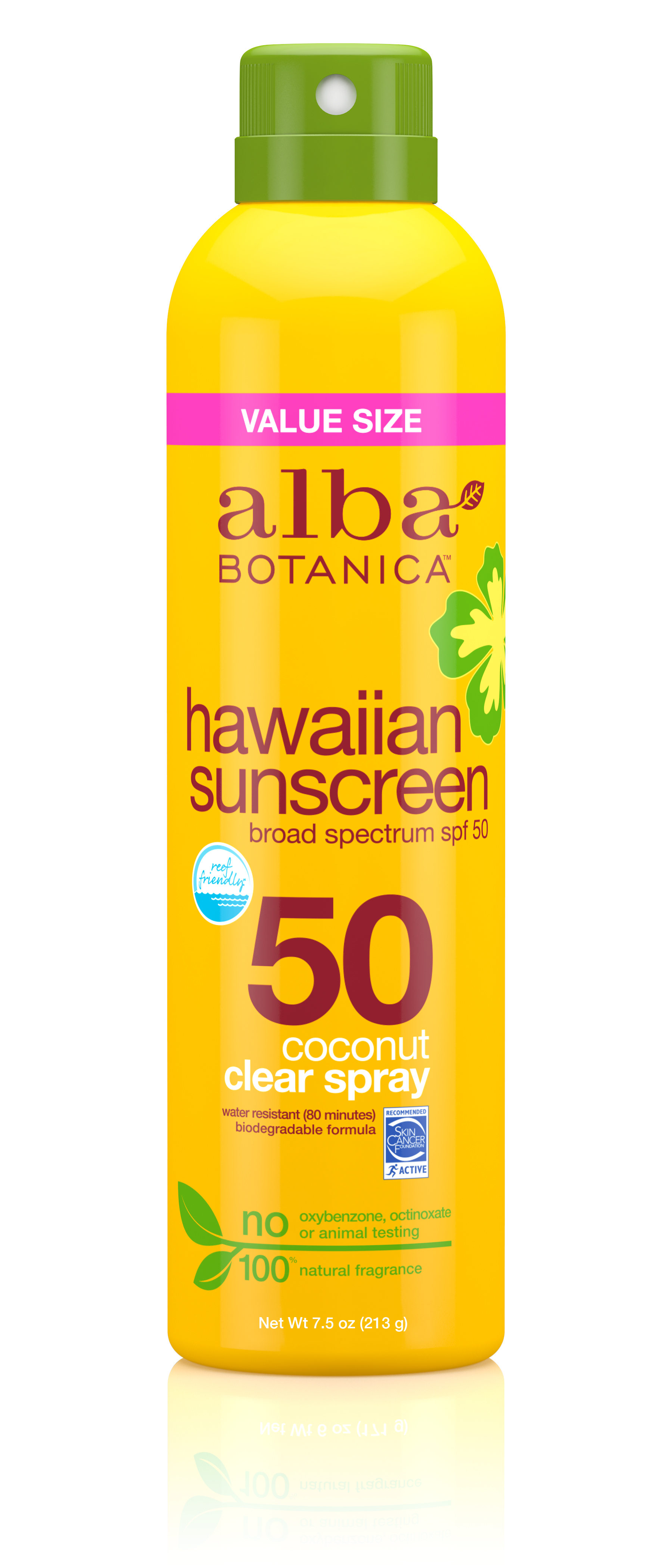 This spray-on sunscreen has a candy-like fragrance that everybody will love even if it doesn't even resemble the coconut scent it advertises. It provides good protection against SPF and UVA, plus it only leaves a thin film when applied to the skin.
Banana Boat Sport Ultra Spray SPF 100 (63) – $9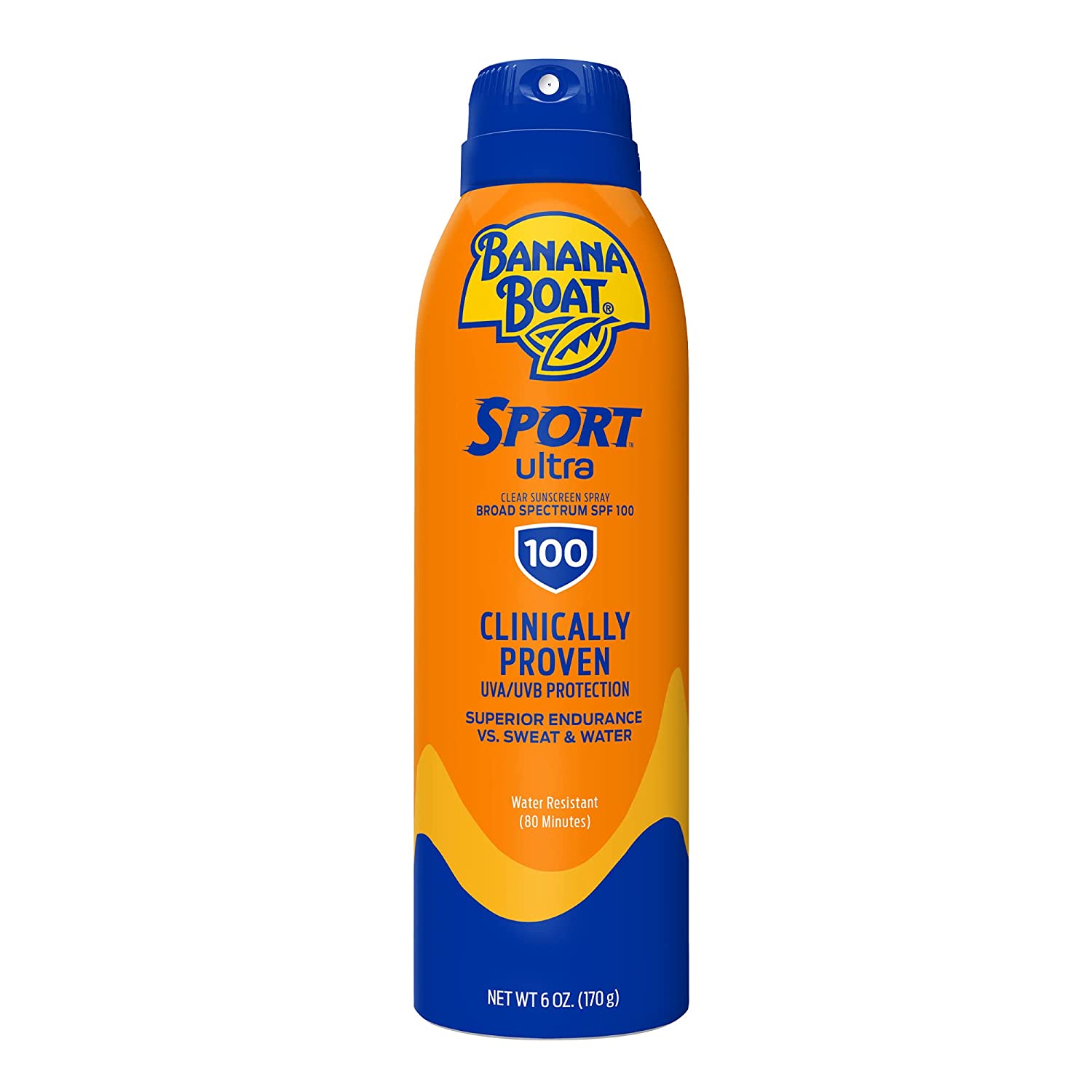 The Banana Boat Sport Ultra Spray SPF 100 is popular because it is affordable and very effective against UVA with a high SPF factor. Its great for outdoor use all year round, plus it smells good and feels clean when applied.
Hawaiian Tropic Island Sport Spray SPF 30 (75)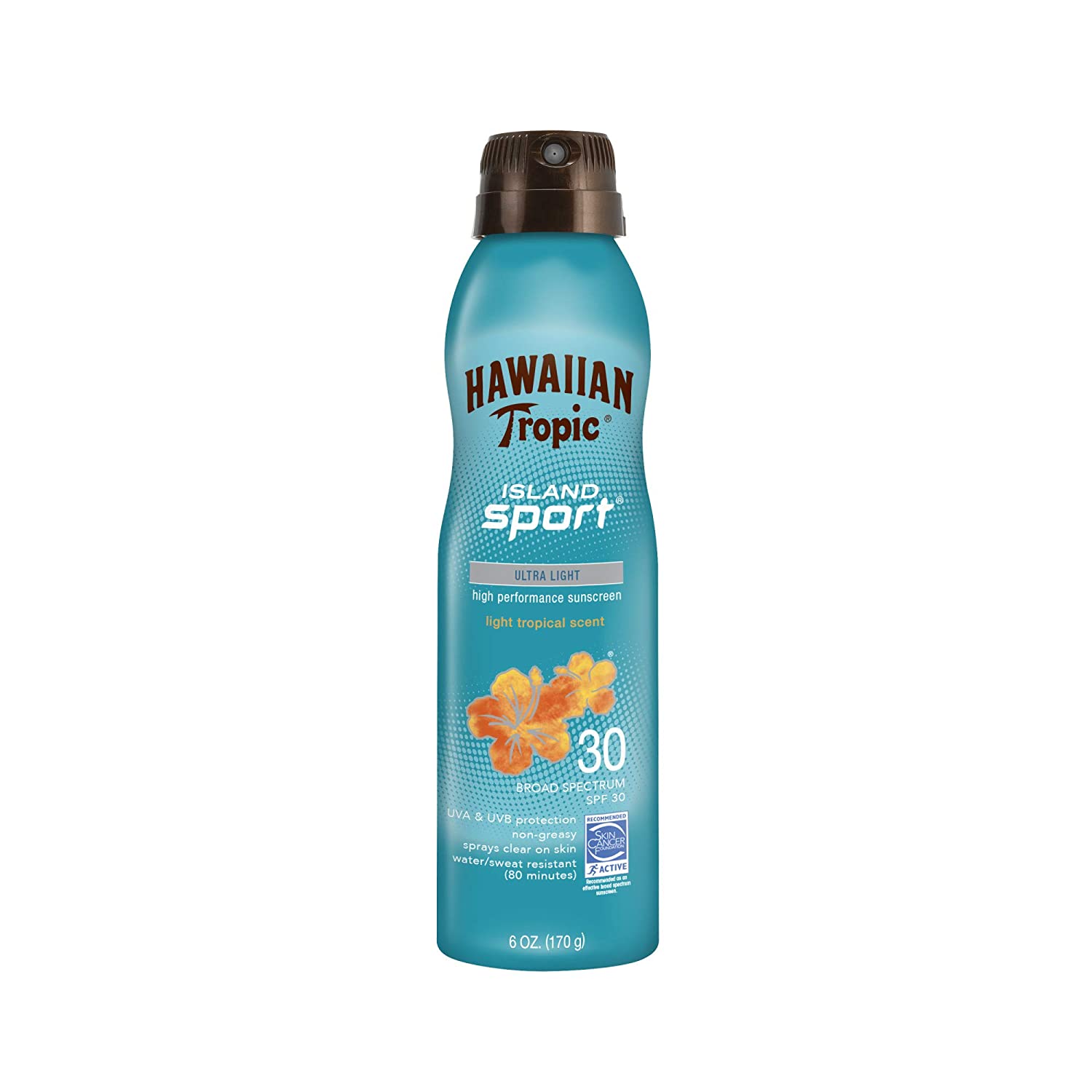 This spray sunscreen option doesn't have a high SPF level, but it's very effective at protecting your skin against UVA. It has a very light feel when applied plus its tropical coconut fragrance smells really good.
La Roche-Posay Anthelios Lotion Spray SPF 60 (65Z) – $25

The La Roche Posay Anthelios spray is quite pricey, but it's fragrance-free and it offers one of the best UVA protection ratings among the tested products. Is a fragrance-free product, so it also smells a bit like plastic.