Wireless routers are probably the least noticed appliance in your household, but its task of handling all the data through your internet provider is actually important. The default modems with built-in routers included in your internet plans usually don't cut it if you want to maximize your speed or low latency for games. The best routers can guarantee superb performance in this regard so you can enjoy your browsing or streaming experience all the time.
However, simply going for the most expensive isn't the best way to shop for wireless routers since there are a lot of them out there. Consumer Reports has once again rigorously tested and scrutinized different models to find out which works best for most homes and offices. The group has a streamlined process in controlled labs or environments, so their findings are always accurate.
Updated: January 2022
Which Wireless Routers Should I Buy?
There are two types of wireless routers in the market starting with the single unit routers and then the mesh routers. The single unit types are the most common ever since wireless networking became mainstream, but the mesh routers are gaining popularity now. The two variants are useful in different ways, but they essentially work the same.
Single routers work great for smaller homes such as apartments or condos and anything below 2000 square feet. The signal should be strong enough to penetrate walls and doors, but there is still some reduction in speed. They can also be used as access points, but a WiFi extender will be a cheaper and more practical solution for that.
Mesh routers on the other hand are composed of the main unit and one or two satellites that are meant to be placed in other areas of your house. These two or three devices communicate to one another to form a mesh network that covers a larger area versus single routers. They are more expensive than your typical router, but they are a better fit if you have a large home or if multiple users will use the internet at a given time.
Best Single-Unit Routers Recommended by Consumer Reports
Netgear Nighthawk AX6 (RAX45)(83) $163.99 – $179.99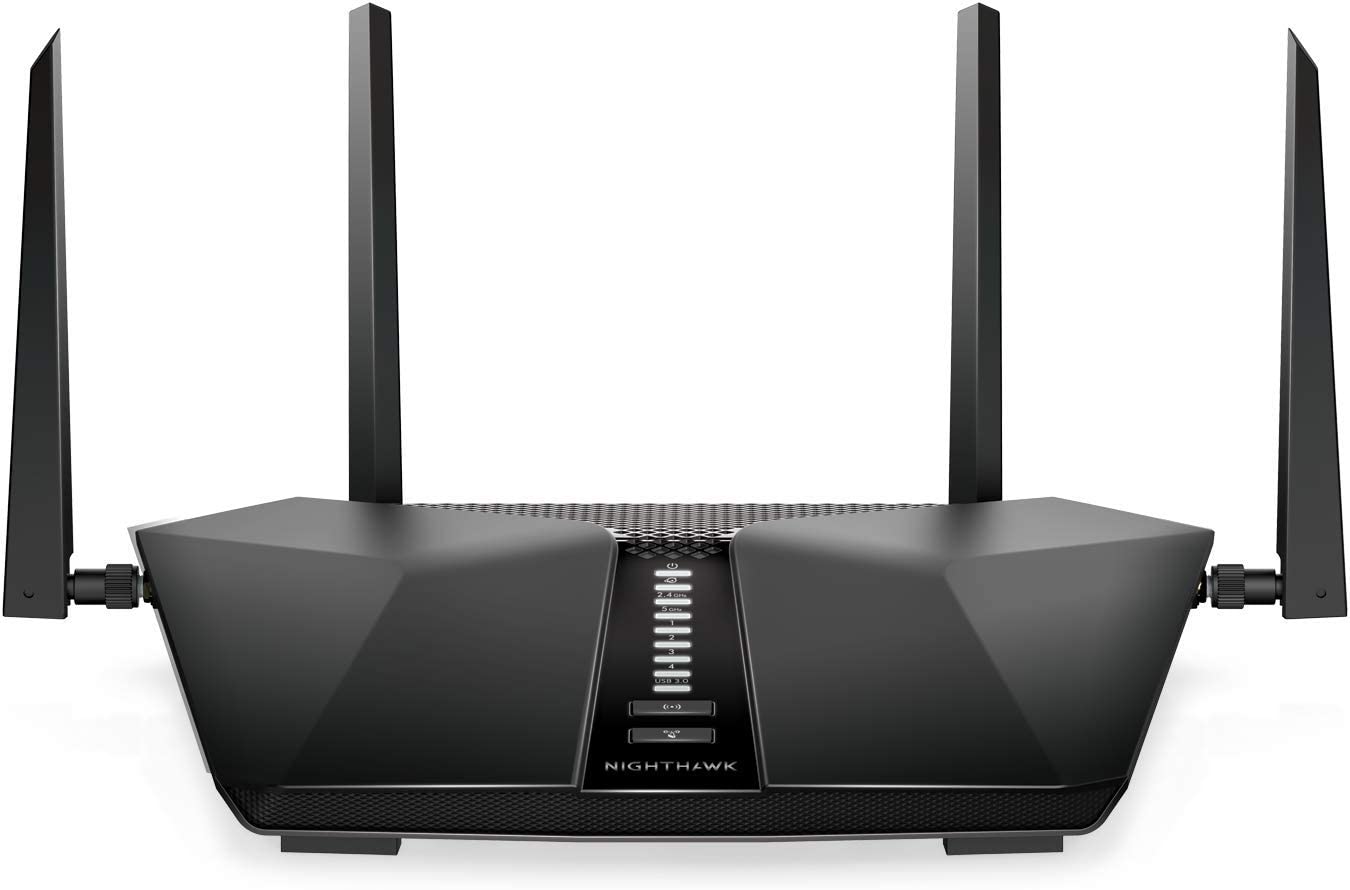 The Netgear Nighthawk AX6 is the best pick for any user, including those with larger homes that have various living spaces. The router has four ethernet ports, a USB port, and WiFi 6 support for faster speeds with the latest WiFi devices. It can automatically update its firmware and it has a smartphone-based setup and management for easier access.
The only thing it's missing is QoS or quality of service feature which lets you manage which devices get priority access to the network. This is useful in households with multiple users and varying tasks such as giving priority to your work laptop versus the TV's streaming consumption. However, it is still one of the fastest gaming routers available, so most users won't go through stutters or lag when it's coupled with a strong fiber connection.
Asus AC3100 (RT-AC88U) (83) $209.99 – $304.99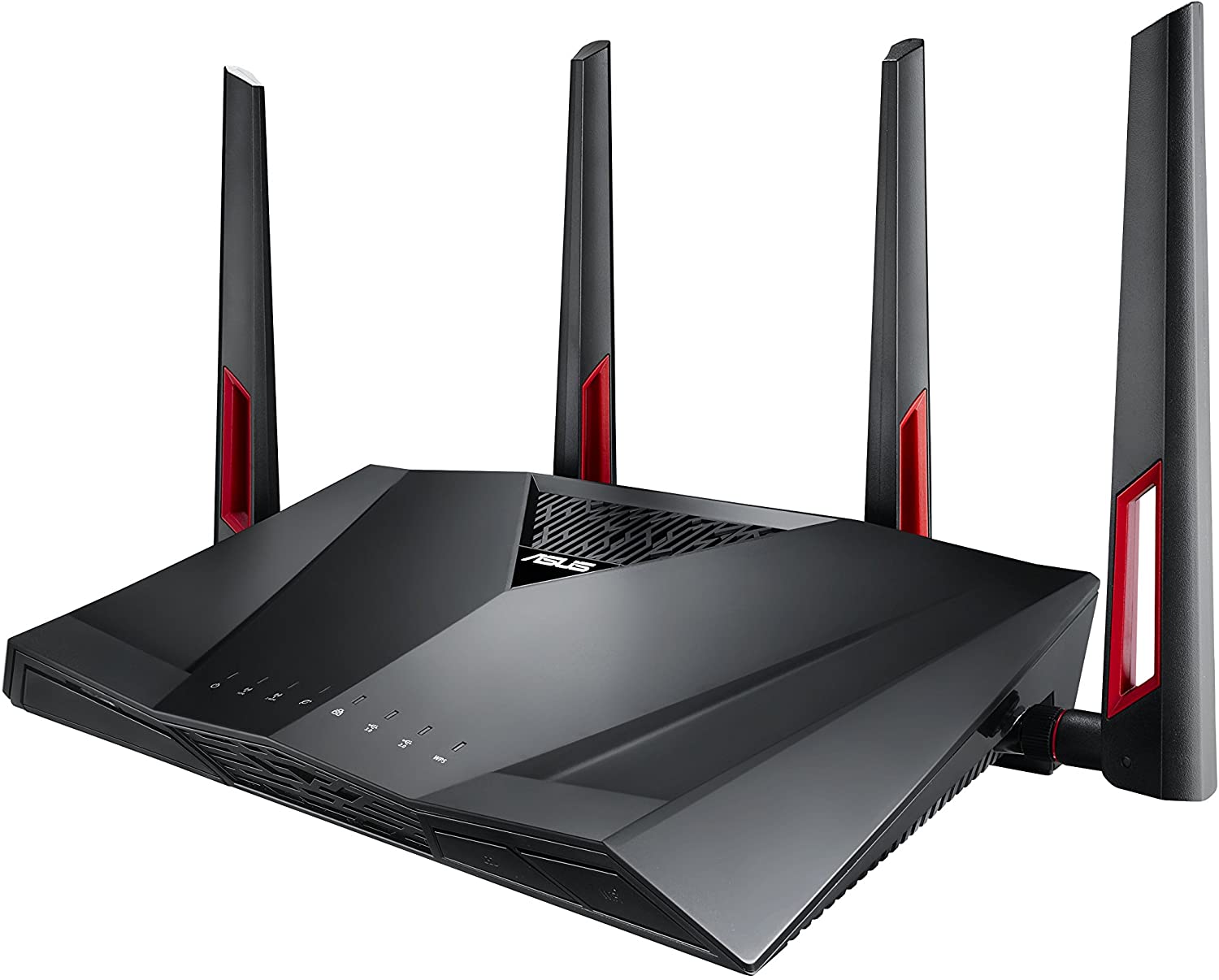 The Asus AC3100 was designed for gamers so it offers great speeds and plenty of connectivity options. It has eight ethernet slots that are perfect for those who have game rooms while its WiFi 5-compatible network should offer lag-free wireless action. It's one of the better yet more aggressive-looking routers in the market, but it consistently has top marks across most gaming reviews.
The AC3100 is expensive, but that's understandable considering what it's capable of in terms of lag-free performance. However, what consumer reports disliked about it is it doesn't have automated updating capabilities, so you have to manually patch in important updates. It also supports smartphone-based management, so you don't have to log into it using your PC.
Linksys AX5400 (E9450W) (82) $169.00 – $199.99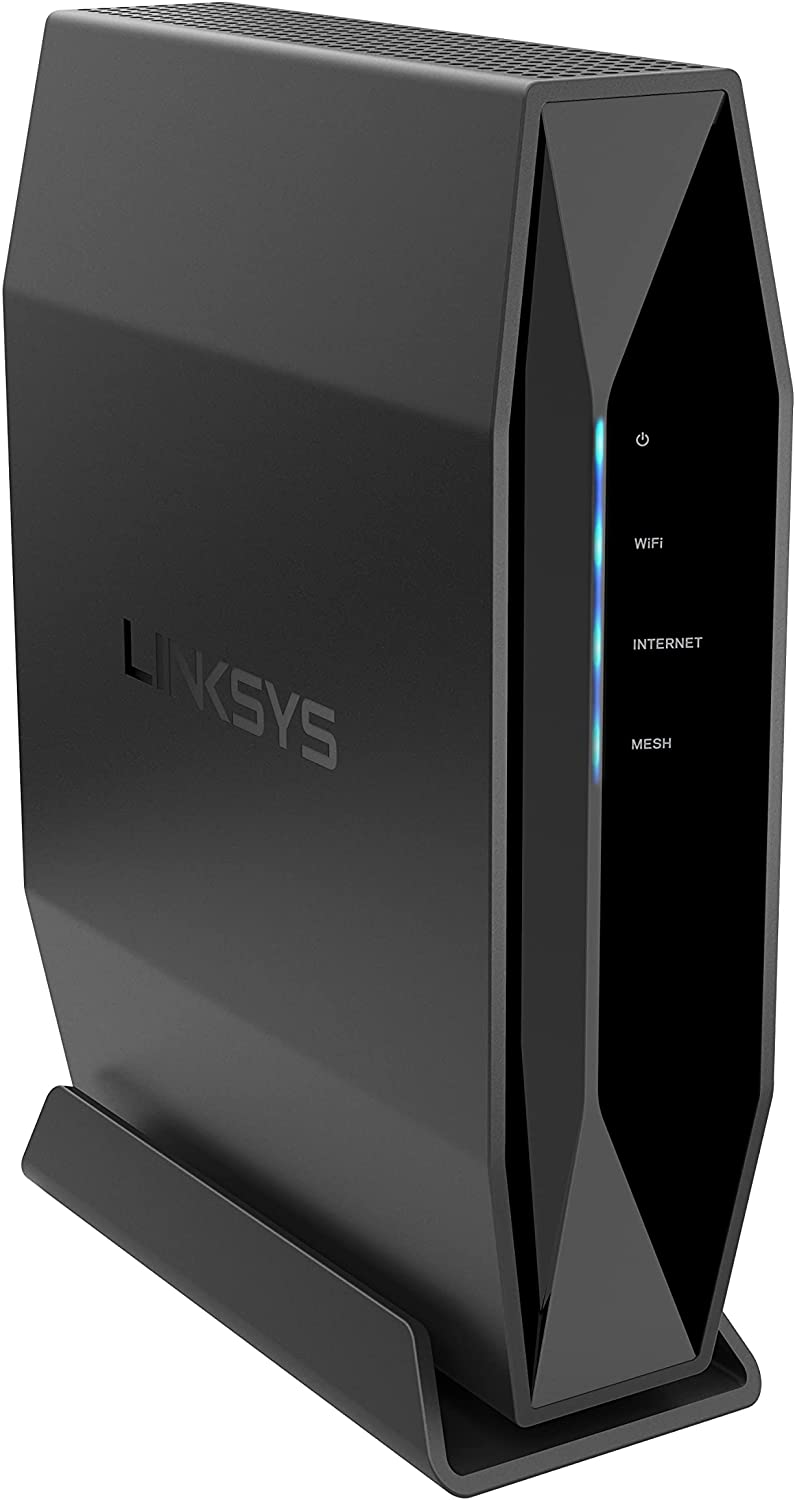 The Linksys AX5400 is one of the newer picks in the line up so it has WiFi 6 capabilities for better networking across multiple WiFi devices. It has plenty of features, but what's great about it is its competitive pricing. You get the usual improvement features with it, but it only has four ethernet ports for your devices.
But despite that, the Linksys AX5400 is easy to use since it also works with smartphones for management and it updates automatically. It pumps out a powerful WiFi signal as well so it can be used for large homes or spaces.
Best Mesh Routers Recommended by Consumer Reports
Netgear Orbi AC1200 (3-Pack) 82 $114.99 – $199.99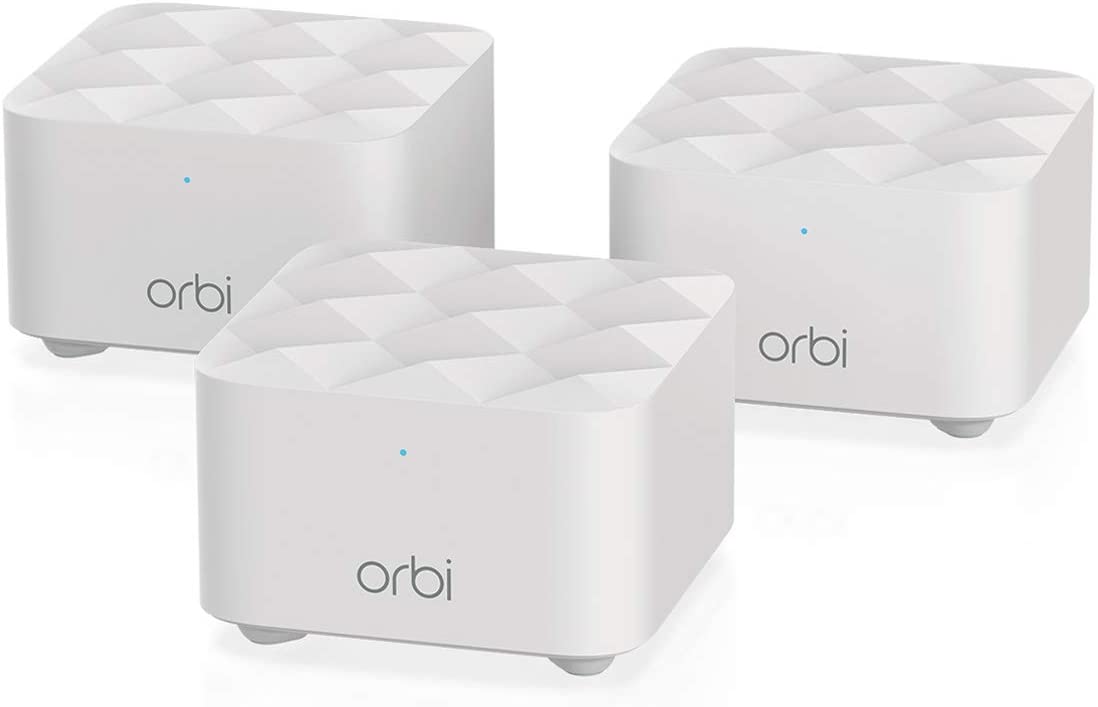 The Netgear Orbi three-pack offers fast performance with a very practical price that makes it popular in the market. The downside is it's an older WiFi 5 model, but that shouldn't be an issue unless you have an ultra-modern smart home with plenty of WiFi devices. It is easy to set up and it has a strong mesh network and strong security with automatic updating.
The Netgear Orbi AC1200 can be managed using your phone, but it only has a single ethernet jack so you will need a network switch if you need multiple LAN connections. It also lacks a USB port that can be used for devices that need to access the network such as printers or hard drives.
Google Nest WiFi (3-Pack) 82 ($249.99 – $349.00)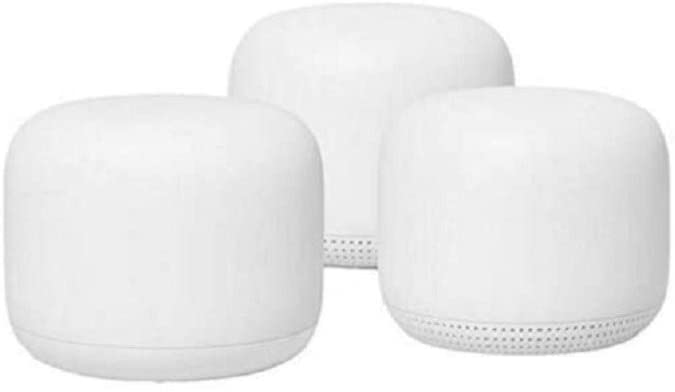 The Google Nest WiFi is the midrange pick in this lineup and it should not be confused with the cheaper Google WiFi package. The device features three satellites for wider coverage and is considered the top performer in its price bracket. It is, however, still limited to WiFi 5 standards so you might need an upgrade when WiFi 6 becomes the norm.
Like any Google device, the Nest WiFi set is very easy to use and set up using the Google Home app on your smartphone. It automatically updates its firmware, but it only has two ethernet ports and no USB ports.
Eero Pro 6 (K010311 3-Pack) 80 $449.00 – $799.99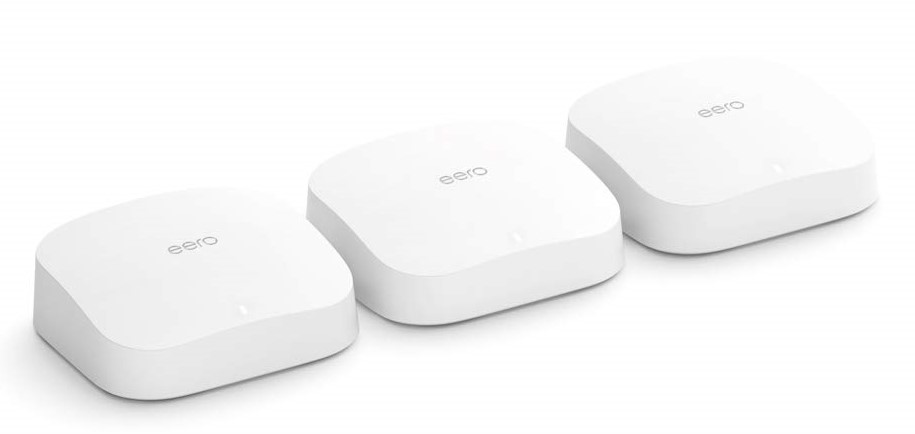 The Eero Pro 6 is one of Amazon's newer high-end mesh routers that can help you future-proof your home. It offers one of the fastest speeds possible and it supports WiFi 6 so it is ready for next-gen devices as they become available. It's expensive, but it has plenty of features that will make the techie in you happy.
One of the best things about the Eero Pro 6 is it works with Amazon's smart home ecosystem, so it can be used as a hub. You can combine it with Amazon Echo devices or the Sonos One which will let you control your smart home's devices such as lights and surveillance cameras. The downside is it only has two LAN ports and one USB-C slot for your peripherals.