One of the best ways to ensure that you exercise at least a little is to have a treadmill at your house. Also, treadmills help you get the benefits of walking without having to step outside in the harshest weathers. CR recommends treadmills because these machines are well organized that offers direct access to exercise regime and shows exercise stats in big, easy-to-read values shown in a logical layout.
Moreover, they are easy to use and take up a little space in a corner of your house. They also help keep your heart healthy with the cardio that you will be doing with them.
As far as the price is concerned, CR suggests to get one that is about $2000-2500 for amateurs and for an avid user $3000-4000. There are several different treadmills in the market and each seems better than the others. The following is our list of the best according to Consumer Reports in 2022.   Their extensive testing and product research make your shopping choice a breeze.
Updated: January 2022
| Product Name | Inclination? | Soft surface | CR Rating |
| --- | --- | --- | --- |
| Peloton Tread | Yes | Yes | 90 |
| Sole Fitness TT8 | Yes | No | 84 |
| Precor TRM 243 | Yes | No | 84 |
| SportsArt T615 | Yes | Yes | 81 |
| True Fitness M30 | No | Yes | 81 |
| Lanice L7 Pro Trainer | No | No | 81 |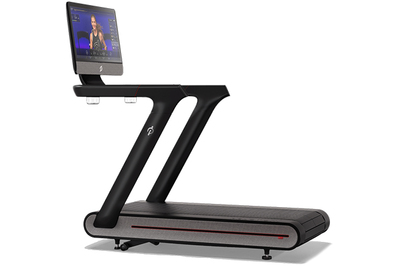 The Peloton Tread is a highly-recommended non-folding treadmill that Consumer Reports has rated as Excellent overall for 2022. This variant offers new features such as its vast array of workouts to improve the user's experience. The device is designed around this premise, starting with its larger 32-inch screen that makes browsing through the wealth of programs much easier.
Another important aspect of the Peloton Tread is to make the user feel as if a trainer is there to actually guide and monitor the workouts. The large screen once again comes into play here, prominently displaying an image of a coach that interacts with you, which is especially useful for a class.
Best features:
1080p 32-inch High Definition Touch Screen
Lots of training programs and classes, both live and on demand
Shows statistics of other members using the same program
Built-in Multimedia Interface
Powered and Manual belt modes
 Specs:
2HP AC Motor
WiFi, Bluetooth, 100MBPS Ethernet
20 by 67 inches running surface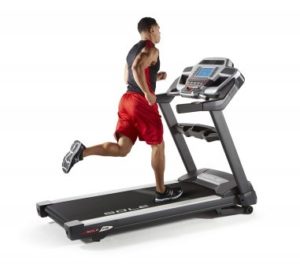 In brief, the Sole Fitness TT8 holds an extremely high rank in the consumer reports and that is 84% score. The reasons might be because of the several different features that it brings that makes treadmill a new experience. CR picks this product because of its swift-key controls for speed and incline.  Moreover, it is equipped with Bluetooth connectivity, and the treadmill can be connected with the Sole Fitness App on a smartphone.
The 'TT' in the name stands for twenty-two which is also the width of the surface that you can run on. Hence, this feature allows users of all sizes to have more running space and a lesser chance to hurt themselves. In addition, there are several other features that make this treadmill a worthy purchase.
Best features:
There is a 22-inches wide running surface that makes it safe and, hence, comfortable
Incline feature allows you to have a challenge and, therefore, better the running experience
LC workout display to keep track
An inbuilt MP3 player so that you do not have to have another device attached
Cooling fans to keep your body temperature balanced
Also, several programs are inbuilt and customizable
 Specs:
DC type motor with several speed ranges
Heart rate monitor
22 by 60 inches running surface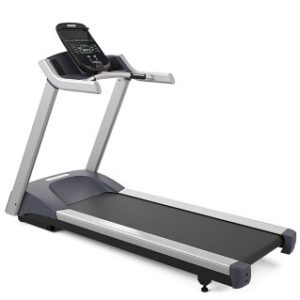 Precor is another trusted name for consumers when it comes to treadmills having 84% score on CR. TRM 243 is also an example of a great model that customers love. CR recommends this product due to its weight bearing capacity as well as 3 robust motors. Furthermore, this model of the treadmill is from the energy series. This series has features to make it more exciting and helpful when working out. One of the best things about this treadmill is that it has several customizable workouts features so that you can get the best and most professional results.
Best features
Underfoot cushioning, in order to, reduces stress on joints and make them healthier
LCD graphics monitor to track workout
20 inches of running surface width
A USB port and, also, a charging station
Also comes with a 5-year warranty
Specs:
0 – 15% incline
7 inches color graphic touch screen
Metric system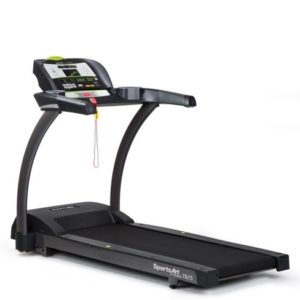 The SportsArt T615 treadmill is one of the most important treadmills that you can opt for. CR approve of this machine as the top half of the console embraces an awesome keypad, which offers an ability to interpolate numerical values(like weight and age) while commencing a program. In addition to that, 6 Touch-N-Go programs can be commenced by just pushing the desired button directly and that is  considered a swift starting mode as per CR recommendations. The overall CR score for this one is 81%.
To begin with, this treadmill gives a professional result at home which is why it is one of the top choices by consumers. Particularly, the reason why it has the best results is that it has 3 horsepower motors which ensure the best results in terms of speed and power are there. So then, let us see more of those features to find out why consumers have fallen in love with this treadmill.
Best features:
There are 8 different inbuilt workout programs to help you get fit
20 inches width gives you enough room to run freely
Surface cushioning is 30 more shock absorbing which generally keeps you safe from joint injuries
Cooling fan to keep the machine and you cool
Specs:
Up to 15% incline for uphill feels
Headphone jacks are also present with volume control
3 horsepower motor for power
The display helps you to track your workouts regularly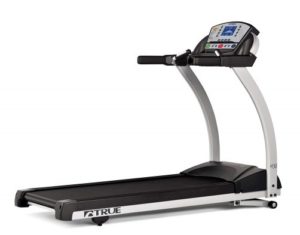 The True fitness M30 treadmill is another example of a great treadmill in the market by CR. It has features that make it a suitable match for a home gym also you can keep it in your professional gym and for that reason CR's overall score for this machine is 81%. CR advocates this treadmill because the ergonomics of this machine brilliantly accommodates the needs of users and comprises of a foot-rail, belt size design and a hand-grip design.
Moreover, the best thing that this treadmill holds is the soft shock absorbing deck cushion. This cushion especially allows the stress on the knees and joints to reduce. The reduction of these allows a safer way to use the treadmill, unlike the traditional way where the knees were affected. Additionally, there are several other attractive reasons to make sure that you get the best. The following are a few of those;
Best features:
Soft deck cushion to keep joints safe, especially from excessive pressure
74 inches length is conventional, and it especially allows for a better running space
Monitor to keep a track of your workouts
Several different speed settings are also present
Specs:
Quiet treadmill
Strong motor for variable speeds and inclination
Phone holder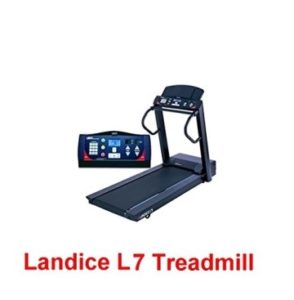 The Landice L7 pro trainer is exactly what the name suggests because CR rates it at 81%. This treadmill is a great way to ensure that you have the best treadmill at home so that you get the right feel and ample results. CR proved that this model performed great in their durability testing, resulting in a very little wear and tear. Moreover, you can swiftly vary settings by scrolling a sustained button.
The treadmill is quite small, but it is very friendly to use and a great addition to your home gym. For the most part, the best thing about this treadmill is that it has a tread belt. These belts make the treadmill quiet and, therefore, easy to use. They also prevent injuries when the impact is high.
Best features:
Tread belts save you from injuries and, also keep the machine quiet
The deck allows you to surf the internet when you are working out
Aluminum frame for durability
Specs:
30 amp motor
35 inches to 76 inches foot surface
Reversible deck 14 pounds of steel rollers
Conclusion
Hence, mentioned and briefed above are the best treadmills in the market. They get their credibility from customers like you who have used them before and subsequently have given them their review. Furthermore, these treadmills are fully open in front of you now to choose which one you want to keep you healthy.
Keep in mind your personal factors before you choose a treadmill of your choice. Since this will allow you to get the best and most ample results in lesser time.