The best printers used to be prohibitively expensive, but the unseen terror it causes on budgets is the cost of ownership over time. Printers cost around $100 to $150, but the $40-$50 dollar color cartridges seemed reasonable. However, not everybody realized that the cost of the ink piled up to a thousand bucks or more right up to the point when the printer itself died or became obsolete.
However, printers became even more essential since last year due to the onset of the pandemic which pushed for school and work from home. Sales figures show a 51% increase in dollar sales compared to previous years due to the demand. In the age of social media, you'd think that the need for printed hard copies would dwindle, but surprisingly, it increased.
How to Choose the Best Printers with Practicality in Mind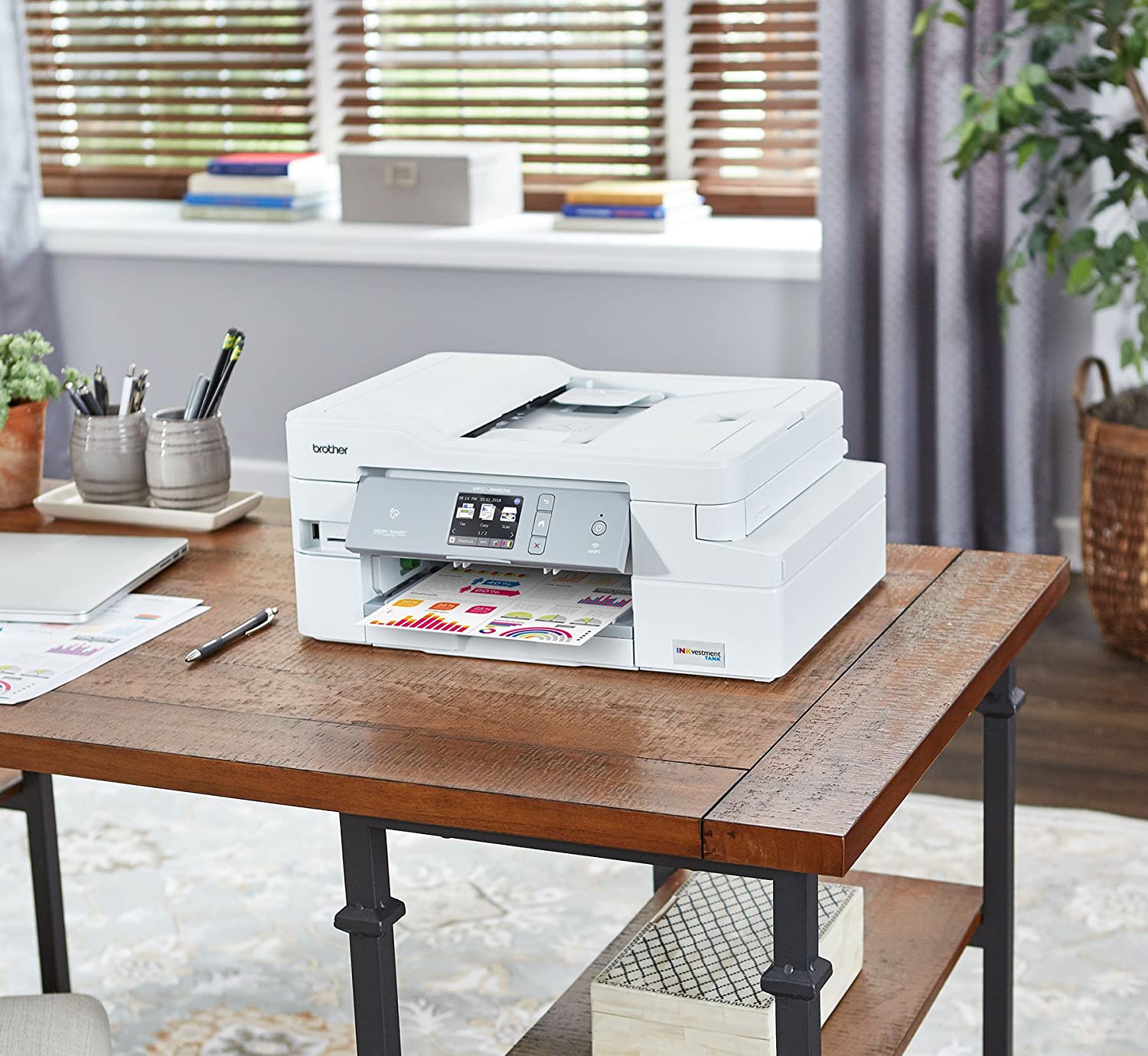 The best printers for home use did not become cheaper over time, but they became more efficient and reliable throughout their lifespans. We also have new designs which were conceived to improve that paradigm, such as ink-tank printers and laser printers. You can also get subscription-based ink supply from brands like HP which charges you per page as opposed to per tank of ink.
Taking the time to calculate your ink needs will also help you in the long run with running costs. If you print regularly by volume, getting tank-type printers is your best bet. Spending around $60 for a complete set of ink bottles will last up to ten thousand pages of black and colored prints, so each one will only set you back for a cent or two.
Cartridges, on the other hand, can only print around 500 pages combined, while the cost of an ink set is usually around $50. That equates to 10 cents per page without counting shipping charges and the trouble of ordering over and over again. You need to spend around $1200 on cartridges over a period of time to catch up to the efficiency of tank-type printers.
The economy of laser printers is quite different since, believe it or not, it sits between the two other types. A laser toner costs around $70 and lasts up to 3000 pages usually, so it costs around 2 cents which is cheaper than cartridge types, but twice as much as tank types. However, the unseen factor here is speed since laser printers can print a book in a matter of minutes.
Best Ink Tank Printers
Ink tank printers are economical since they have separate tanks (hence, the name) for black, yellow, red, and cyan pigments. The printers themselves aren't cheap, but ink tubes or bottles cost anywhere from $10-$20 each, with black usually being the most expensive.
Epson EcoTank ET-2760 ($300 MSRP)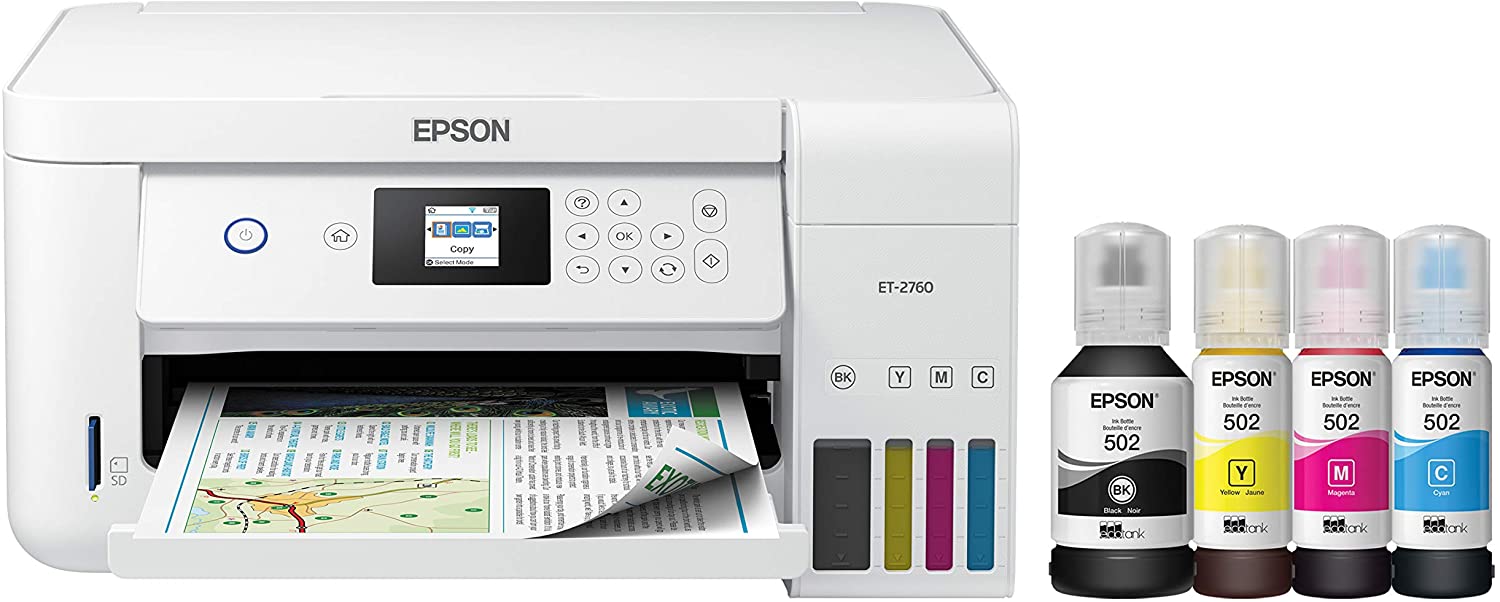 The Epson EcoTank ET-2760 costs around $300, but it already includes four bottles of ink that can print up to 7500 black and around 6000 color pages. That's plenty for a year of use, but you can buy the ink bottles for around $13 per color and $20 for the black one. This model costs twice as much as a cartridge-type printer but buying the ink for that to match the ET-2760's printing capacity will go beyond a grand.
Canon Pixma G4210 ($299 MSRP)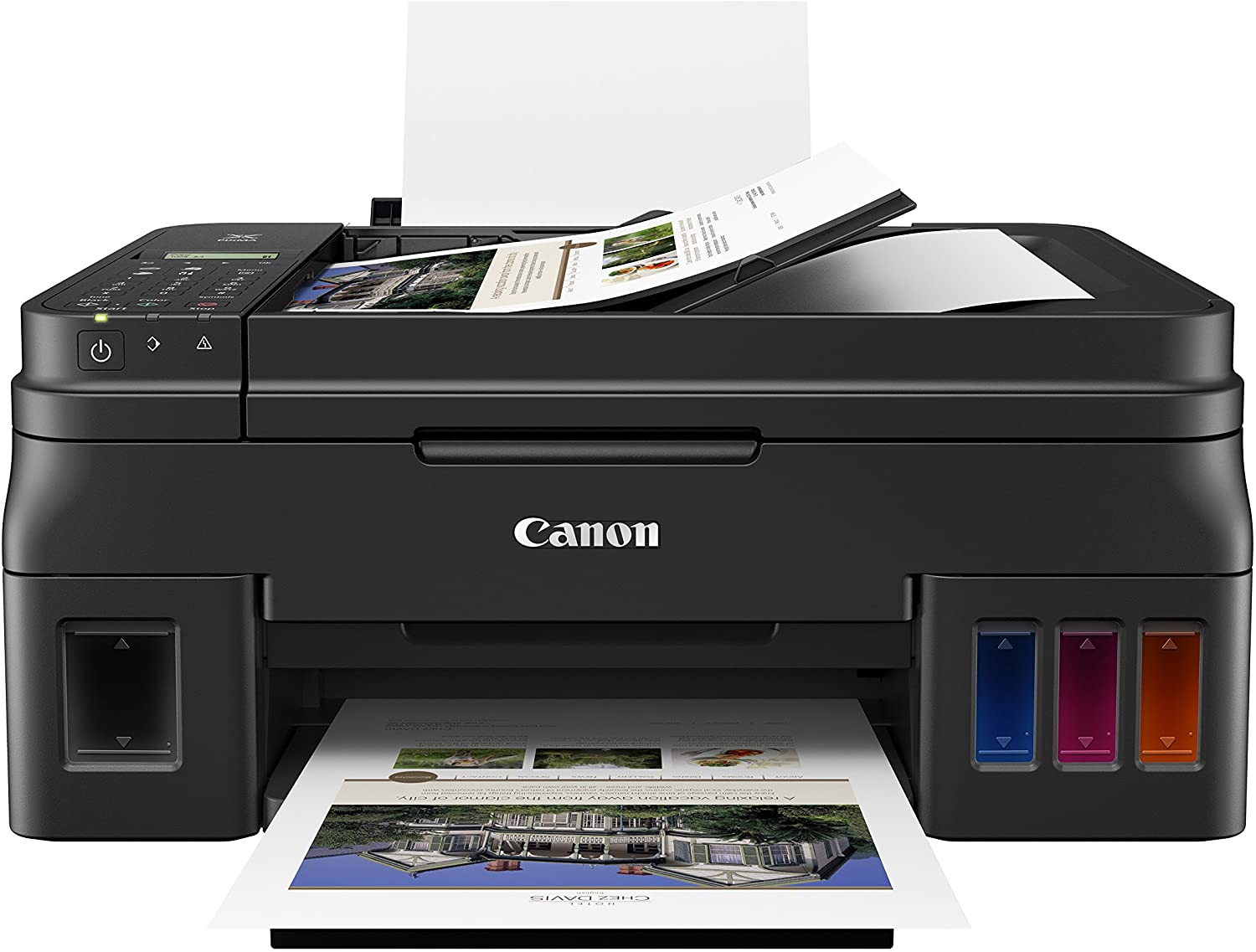 The Canon Pixma G4210 is your go-to printer if you want printouts with the best picture quality in the market. It has wireless features like the rest in this lineup, but what's great about it is it comes with as much as 30 times more ink than a standard set of cartridges. It doesn't have a touchscreen panel like the Brother MFCJ995DW, but it's easy to use and efficient for daily use.
Laser Printers
Laser printers and their toners are pricier, but they print black and white documents in a flash and are the most efficient for office use. Some can print fifty pages in under a minute or two, and the toners usually last through thousands of pages. Laser printers are great for office use, but you might want to consider the options above instead if you have students in your household.
Brother HLL2395DW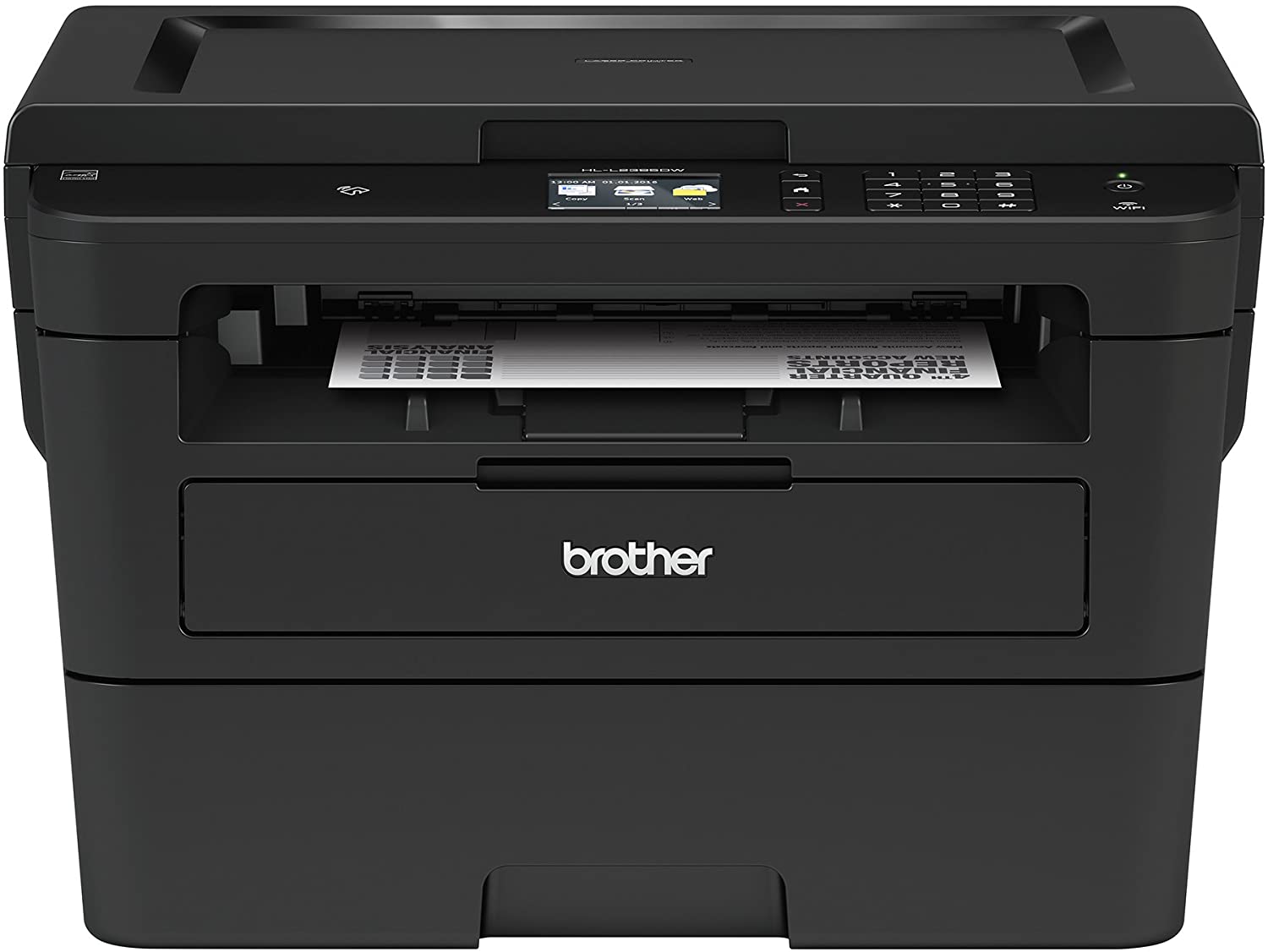 The Brother HLL2395DW is quite popular since it was tested to print the first 50 pages of the Apollo 11 mission report in a minute and a half. It's one of the fastest in the market where its competitors took a minute more to do the same job. The $70 toner only lasts up to 3000 pages, but you are paying for convenience and speed when going this route.
Cartridge Printers
Cartridge printers are great if you don't find yourself needing to print something frequently. This is the cheapest pick for regular use such as making labels or printing return slips once in a while. They don't offer the best ink economy, but they are more affordable and the ink doesn't dry out when unused.
Brother INkvestment Tank MFCJ995DW
($200)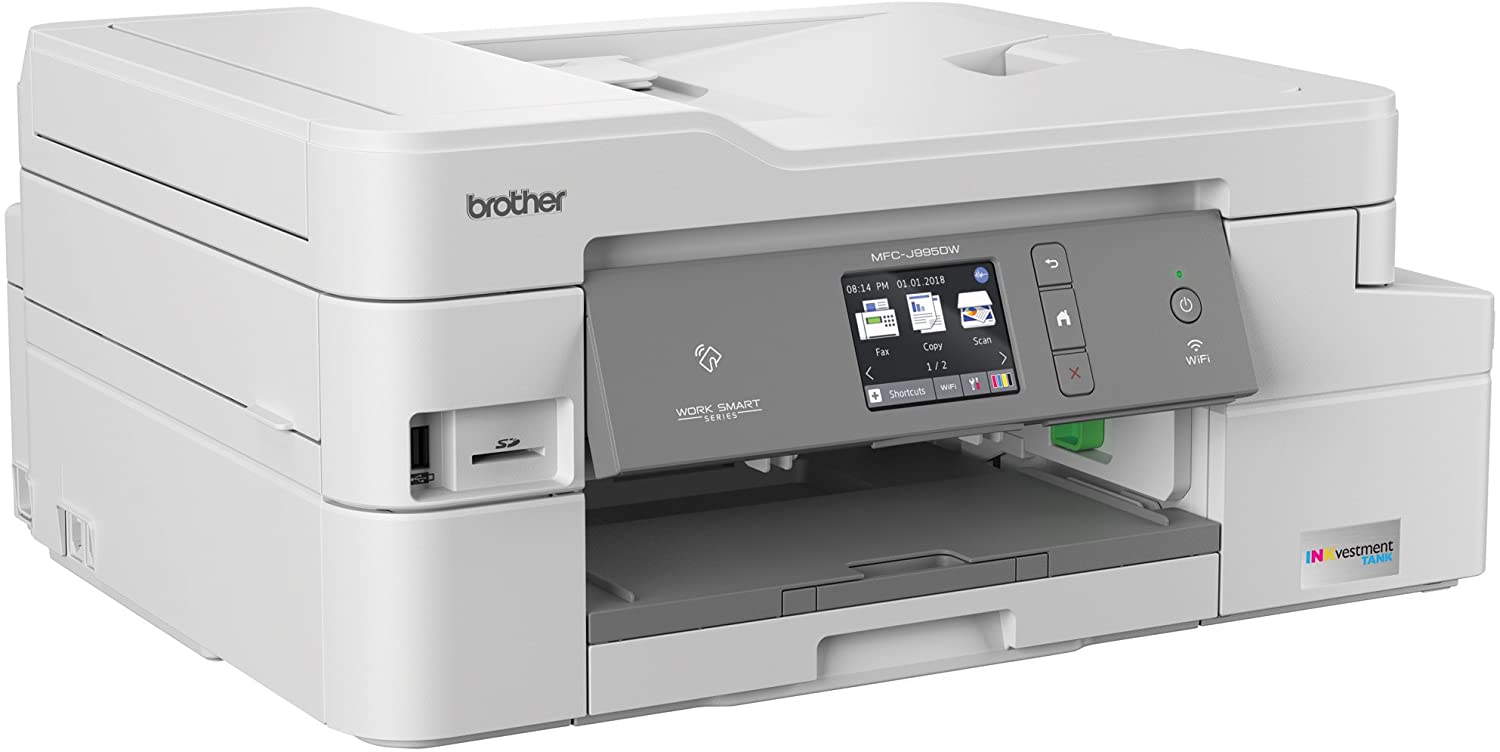 The Brother INkvestment Tank MFCJ995DW is an affordable alternative to tank-type printers, but it uses ink cartridges. The good news is that each color is separated, and they have plenty of ink inside to last quite a while. It's easy to set up and has a fast print time, so it's a great tool for your home office that won't cost a lot.
HP Envy Pro 6455 ($150)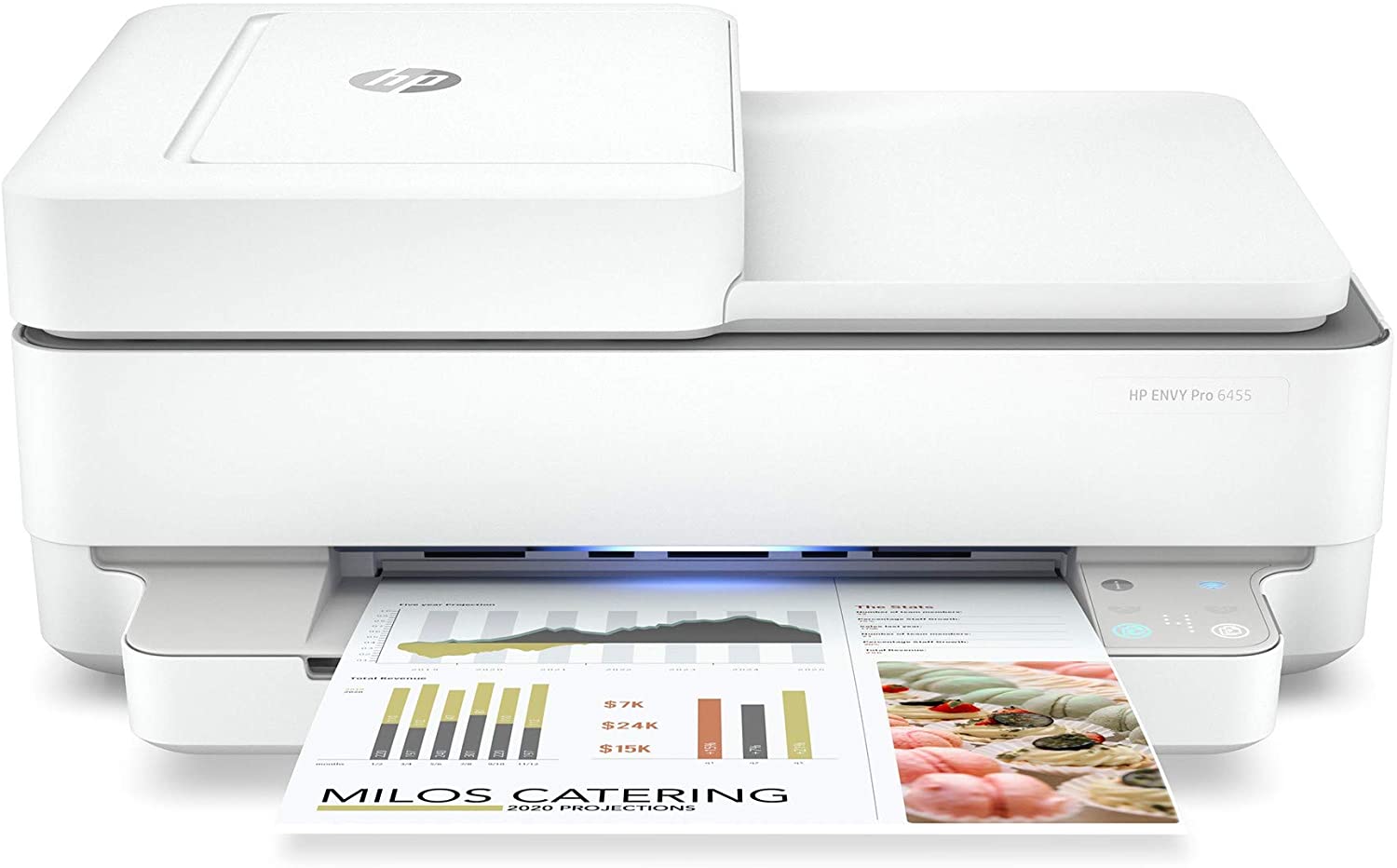 The HP Envy Pro 6455 is a compact option that doesn't cost a lot and is very easy to use via its mobile phone app. You can buy cartridges for it or you can subscribe to HP's ink subscription program which costs as little as $5 for a hundred pages worth of ink. You don't have to manually order the ink since the printer itself is connected to the internet and requests it automatically if it gets low, so HP sends it to you automatically.
Thoughts on the Best Printers
Getting the most out of your cash and the printer you are going to buy relies on how well you can gauge your requirements. Go with cartridge types if you only need print outs every now and then, or choose the tank types if you regularly print documents for work or for your kids. Laser printers can be considered a novelty nowadays, so we can only recommend it if time is of the essence.