Portable monitors have become popular since they are a boon for productivity, and it used to be hard to imagine that they would be essential. As we all know, laptop screens can feel a little cramped if you are used to a desktop PC and monitor. You can't bring it around if you need to be mobile, so you are stuck with the former.
Portable monitors change that by offering double the screen space without overloading your laptop bag and your back or shoulders. They are slim and lightweight since most are no bigger than a notebook, plus they need very little to function as advertised. Most have 1080p or full HD resolutions, but models with higher pixel counts are on the horizon even if they won't be as legible.
Why Should I Buy Portable Monitors?
A study in 2007 by the University of Utah learned that users with larger screens typically finish their work 52% faster than those with small monitors. Then, Wichita State followed up with more research that the boosted productivity also applies to dual-screen setups. These gadgets aren't exclusive to laptops since they can be used with other gadgets like the Nintendo Switch, so they are flexible.
It's the best and most significant upgrade you can buy if you have an on-the-go lifestyle. There are many affordable options, but the exceptionally designed models cost a bit more. You also have cheaper or even free alternatives, but they are bound by some limitations that you might want to consider.
Wall Street Journal's Recommended Portable Monitors 2022
Wall Street Journal recommended two highly-specialized portable monitors that are both designed to enhance the user experience. Need something cheaper? You can shoot us a comment or an email and we will get back to you with a recommendation.
Espresso Display V2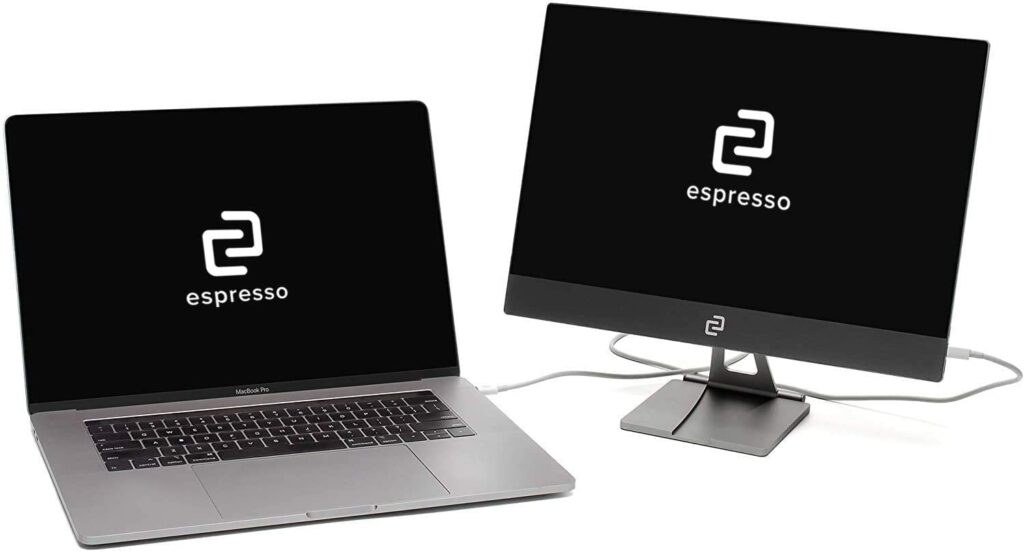 The Espresso Display V2 is an ultra-slim portable that looks like it was made for Apple's products based on its aesthetics. It features a vibrant IPS screen with a 1920 x 1080 resolution and it comes in two sizes so you can get something suitable. It's also touch-capable so you can pinch or zoom and scroll on both Windows PCs and Macs.
What makes the Espresso Display V2 unique is it's designed to accommodate a foldable stand that props the display up like a traditional monitor. It also lends some ergonomics such as height and tilt, unlike other portable monitors which have to make do with flip covers. The band news is that you have to have to pay for the accessories since the original package doesn't have them.
The monitor has two USB-C slots which are meant to be connected to your laptop and a power brick if in case you need passthrough charging. The primary slot can draw power from the laptop but connecting the second port will direct power to your laptop instead of using up its juice.
Xebec Tri-Screen 2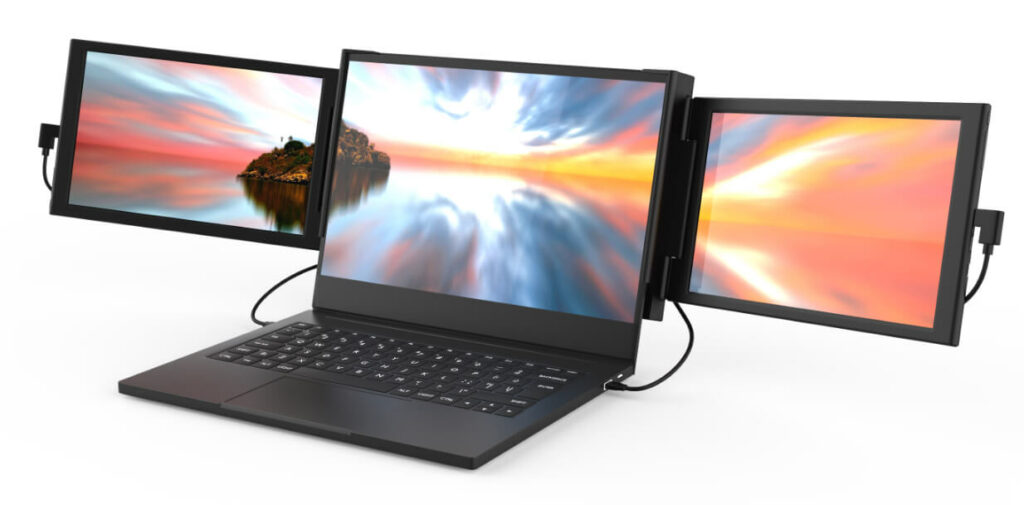 The Xebec Tri-Screen 2 snaps onto your laptop's shell and adds two 10-inch screens with 1920 x 1200 IPS panels. It essentially turns your laptop display into an ultrawide monitor so you have more room to maneuver while multitasking. The screens are small, but they are vibrant and easy on the eyes after a few tweaks.
The Tri-Screen's system attaches to the laptop via a bracket and all that added weight is supported by a folding kickstand. It is bulkier than most portable monitors, but it is more workable in some instances like when you don't have disk space for an additional display. You just have to make sure that the kickstand has something form to lean on.
The Xebec Tri-Screen 2 also has two USB-C slots which accept video signals via DP Alt Mode and allow power to pass through. Only the primary slot can receive signals and draw power from your laptop, while the second port is for an outlet connection. It is designed to work flawlessly with popular USB-C laptops, but you can also use adapters if you have an older model.
Alternatives for Portable Monitors
You don't always have to spend money if you simply need a secondary display solution since there are software-based solutions currently available. Some require a small fee, but that's a minor inconvenience if you already have the hardware that it was designed for. The first two are meant for Apple's tablets such as the iPad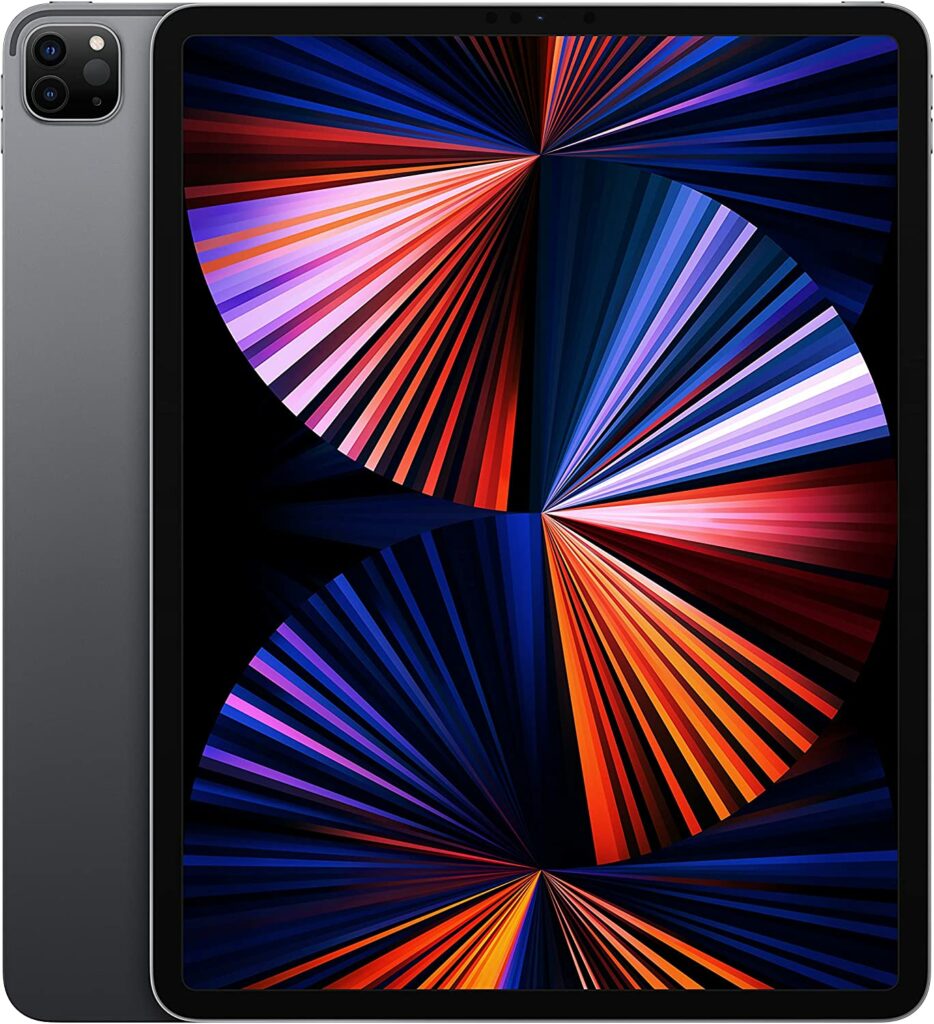 Sidecar for Mac and iPad

Sidecar is completely compatible with Macs that run OS Catalina or higher and iPads that have OS 13 or newer. The feature is built into Apple's PCs s and tablets, allowing you to seamlessly use the latter as a portable monitor. However, the two devices need to be registered under one Apple ID, so borrowing your friend's tablet won't work.
Sidecar works wirelessly via Bluetooth or WiFi or via a USB cable, but the latter is preferred since it's more stable. It enables some Apple Pencil functionality, Apple Review, and touch gestures, but there is no camera support so you need to use your laptop's built-in for conference calls. You also have to live with the default resolution of the tablet so some users might struggle with reading or visibility.
Duet Second-Screen App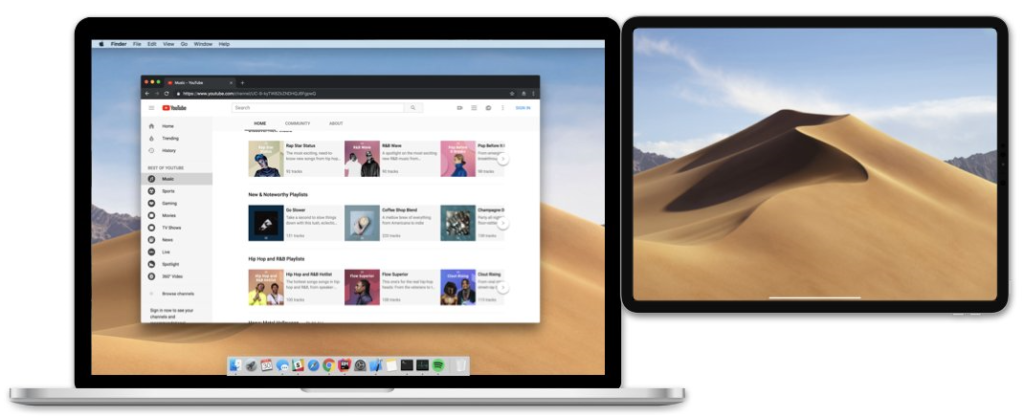 The Duet Second Screen app is a paid program that lets you use almost any device with a screen such as Android tablets. You need to shell out $15 for iOS and $10 for Android and Chrome books, but it's free for Mac and Windows. It's even pre-installed in some HP laptops, although the full version will cost an additional $20 at dueldisplay.com.
However, that's the main downside of this option since it locks useful features behind a paywall. You need to shell out the extra $20 for wireless functionality, Apple Pencil compatibility, and remote desktop access. Cameras also aren't usable, so you will need your laptop's built-in for conference calls.
Samsung Windows-Compatible Tablets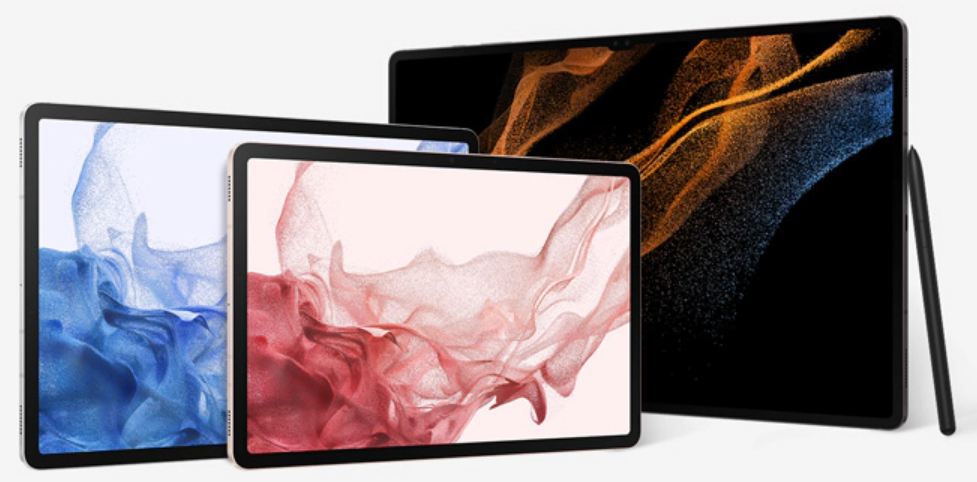 Samsung recently announced its Galaxy Tab S8 Ultra which is basically a 14.6-inch behemoth that supports both Android and Windows 10. One of its main features is it can be used as a wireless portable monitor for Windows 10 PCs. The downside is you need them under the same WiFi network to make it work. It's easier to use than the two options above, but the tablet will cost a pretty penny.