Portable Generators are indispensable tools that don't get used often but can become a godsend in times of distress. They can power your household through a storm or an outage, allowing you to cook, clean, and keep your loved ones comfortable. There's plenty of choices out there, but buying the right one the first time around is crucial for practicality's sake.
There are two common types of generators in the market, starting with the home standby types followed by the portable generators. The home standby types are the larger ones designed to be stationary on your property. They usually pack more power and are great for areas where outages are common, but they are quite expensive and will require professional installation.
Portables, on the other hand, are smaller and ideal in areas where blackouts aren't as common or for those who go on trips a lot. They can normally fit in your car and are much lighter than the stationary models, but that also means that the power capacities to choose from are limited. They are cheaper as well, but that comes with the smaller power capacities versus their more expensive brethren.
Updated: January 2022
What Is a Portable Generator?
Portable generators come in different sizes so they can be a lightweight 20 or 30-pound device you can bring for camping trips or a 250-pound beast that can power your home. One indication of a portable generator is it has wheels whereas the home standby models are designed to be placed on a pedestal or fixed to a custom housing or shed.
Shopping Tips for Buying Generators
Budget – Setting a budget is crucial when shopping for anything so you don't hurt your finances and you don't go with a cheaper, yet underpowered option. Portable generators can get expensive, especially if you get flashy models with unnecessary add-ons or features. You also have to spend for professional installation if you are planning on using portable generators for your home.
Hire a Professional – As mentioned, you need to install a power line system for your generator so that you don't run extension cables throughout your home. This also needs to have a transfer switch that will allow you to swap power sources between the grid source and your portable generator safely. This will require professional expertise, so prepare to spend some cash on it as well.
Safety – Portable generators are known to produce carbon monoxide which is an odorless gas that's lethal if inhaled up to a certain degree. Manufacturers have become more conscious about this over the years, so new models have fewer emissions now or are built with automatic shut-off switches. However, it's still best to always operate portable generators outside, with at least a distance of 20 feet or more from any door or window.
Wattage – you also need to buy the correct model with enough wattage plus a big allowance for the devices that you need to run during an outbreak. Simply buying the biggest wattage portable monitors isn't practical, but it's to have some headroom for other stuff aside from the essentials. Be careful with considering appliances that have motors like air conditioners since their startup wattage is usually more than double their running consumption.
Check Ratings and Reviews – Consumer Reports only recommends portable generators that have gone through their safety test. They also exclusively pick and test portable generators with low-CO engines and automatic shut-off systems to ensure that you get the safest product possible. It also helps to read owner testimonies which can give you a peek at a specific generator's ownership experience.
The Best Portable Generators Recommended by Consumer Reports 20221
Consumer Reports has divided these recommendations into three sub-categories to help you pick which one is best for you.
Best Portable Generators for Your Home
Portable monitors that are ideal for home use are big and powerful, but they have to provide a steady stream of reliable power. Consumer Report's picks both offer 8000 watts which should be sufficient in powering your essentials for long outages. They can even run your high-power appliances like microwave ovens for short periods of time.
Cat RP8000 E (72) – $1150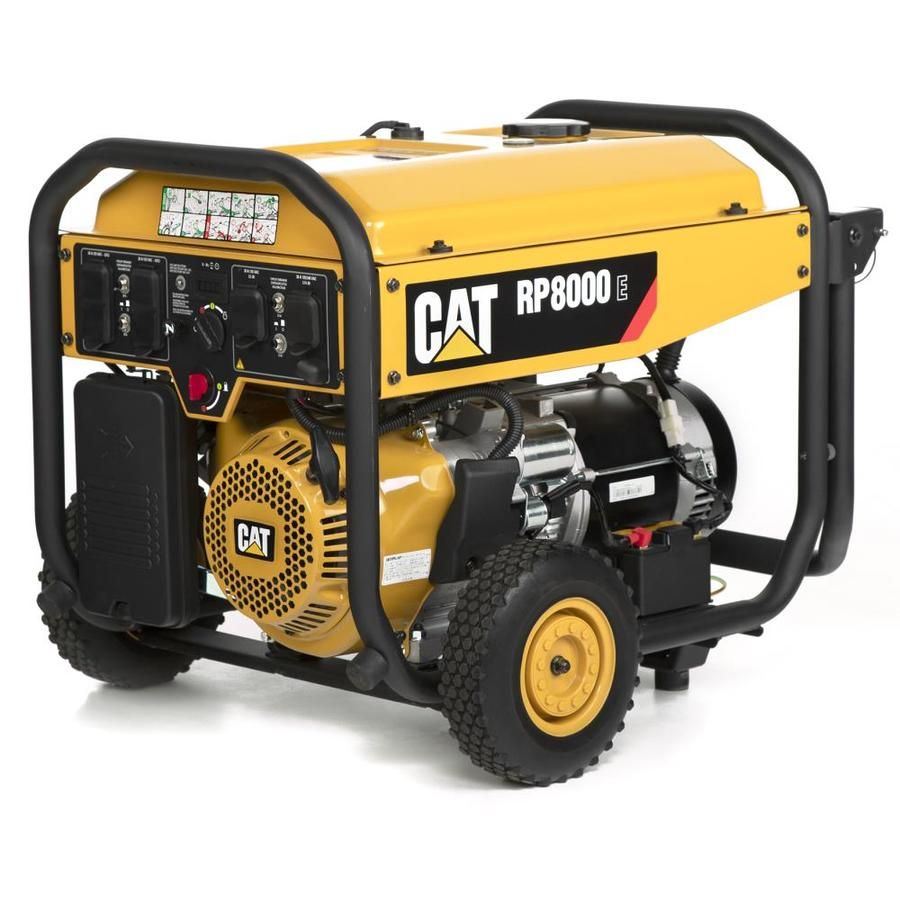 The Cat RP800 E offers 18 hours of running time at up to 8000 watts on a single tank of gas. It power output doesn't fluctuate, and it has an electric starter so you won't struggle with winding it up. This model isn't the best when it comes to emissions, but it has a CO safety shutoff which matters a lot.
DeWalt PMC168000 (71) $1169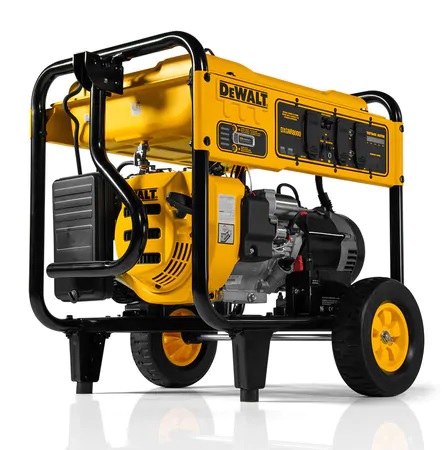 The DeWalt PMC168000 runs just as well as the Cat model above, with a slight disadvantage in its running time of only 17 hours per tank of gas. It can also provide steady and reliable power, plus it has a built-in CO safety shutoff.
Best Portable Generators for Small Homes, Boats, and RVs
The portable generators listed here are considered as midsized inverter generators that can provide anywhere between 2000 watts to 4000 watts of power. They are still heavy at 75 to 150 pounds, but they are smaller so they can be loaded onto trucks or SUVs. They can also power your home essentials, or they can be used for boats and RVs as well.
Echo EGI-4000 (84) – $850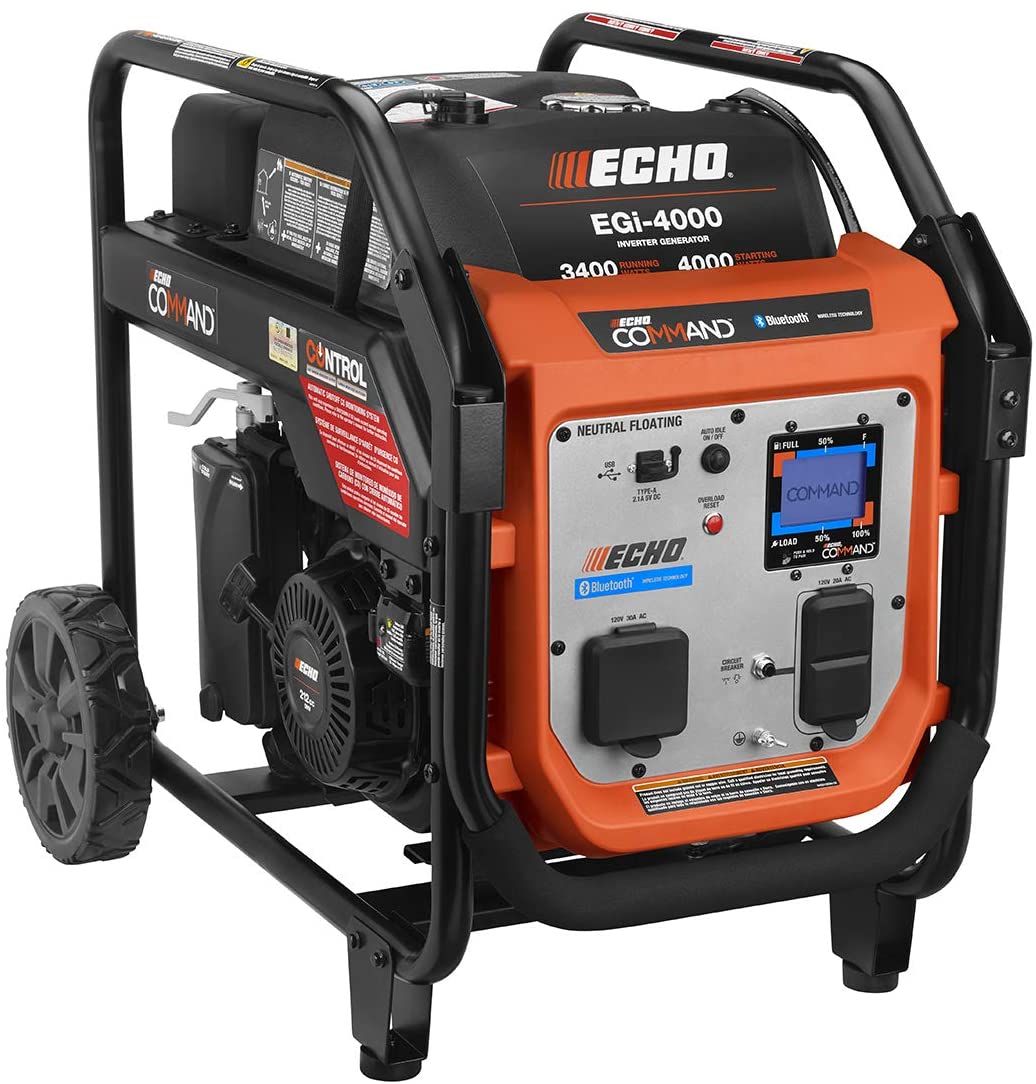 The 86-pound Echo EGI-4000 provides up to 3400 watts of reliable power for up to 23 hours on a tank of gas. It has all the right features such as an electric startup and a safety shutoff switch, but what's great about it is it can be monitored via an app on your phone. It can provide updates on running time based on how much fuel left is in the tank.
Ryobi RYi4022X (84) – $549-$849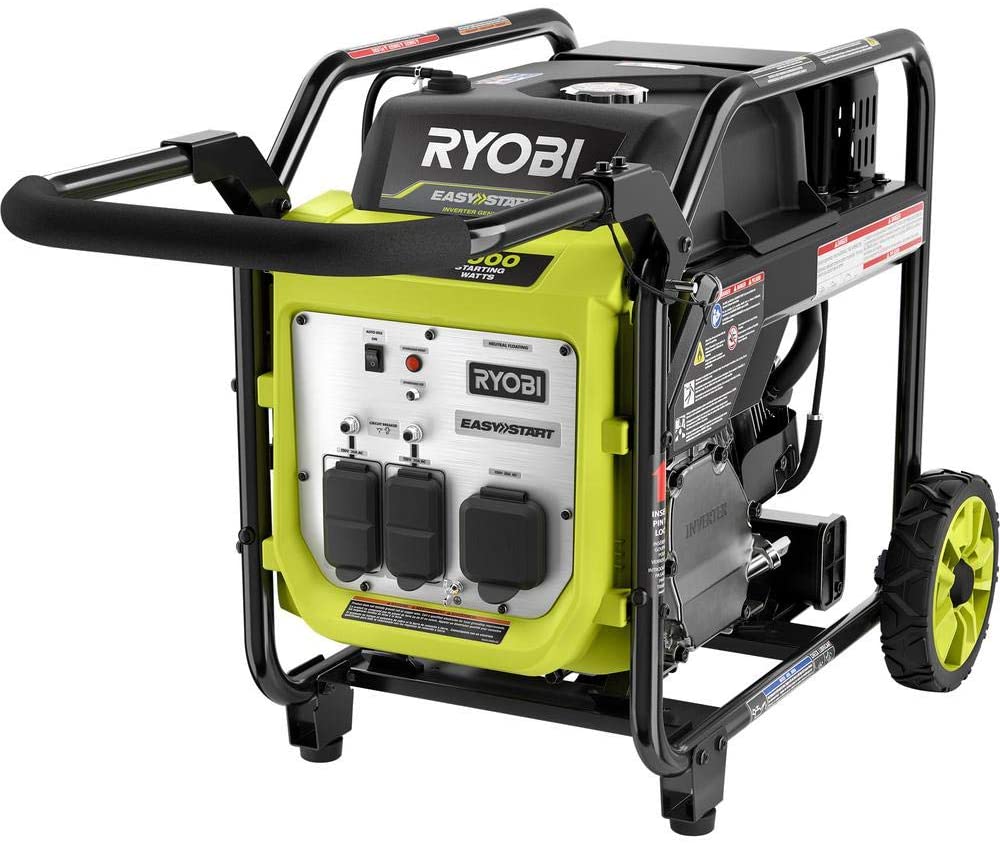 The affordable Ryobi RYi4022X offers fantastic overall performance starting with its reliable 3400 watts of available power. It also has an electric start and a safety shutoff, plus it has less emissions than some of its competitors. This practical model can also run up to 23 hours on a single tank of gas, although it doesn't have the monitoring capabilities of the Echo above.
Best Portable Generators for Camping and Tailgates
Portable generators are designed to be brought along in your and they can usually be carried by a single person. These 50 pounds or less products offer up to 2000 watts of power which can run a fridge and some lights for your campsite. They are the most fuel-efficient and the quietest, but you will pay a premium for these qualities.
Honda EU2200iTAG (76) – $1100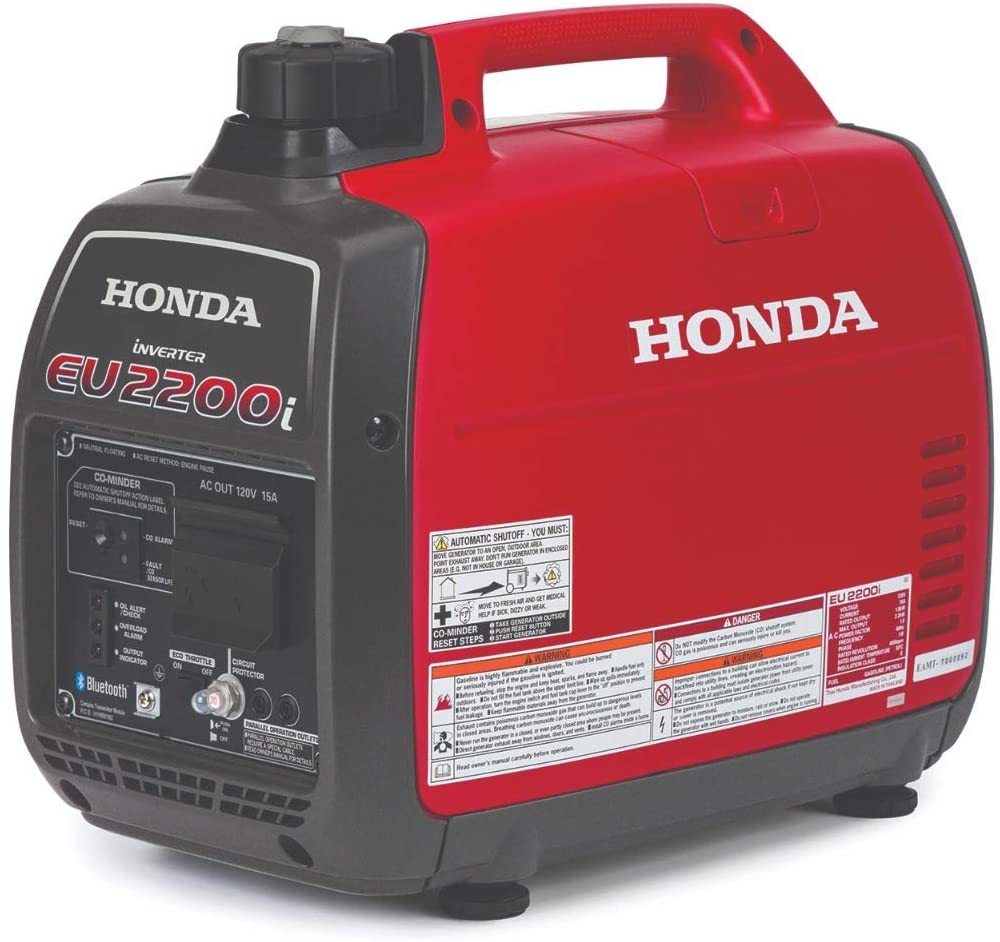 The Honda EU2200iTAG is the best portable generator in its class thanks to its excellent performance. It offers high-quality power that is safe for sensitive electronics, and it runs quietly while pumping out 1800 watts of juice. It has one of the lowest CO emissions in the market, but it still has a CO safety shutoff for redundancy.
Dewalt DXGNI2200 (75) – $649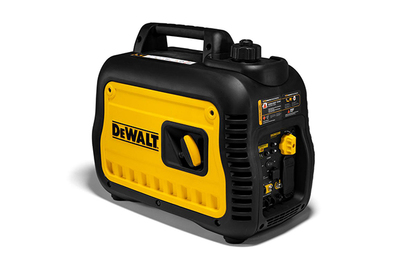 The more affordable DeWalt DXGNI2200 with up to 1700 watts has earned an excellent power delivery rating. It's quiet and it doesn't guzzle your gas, plus it has a CO safety shutoff even if it has reduced emissions. It runs up to 10 hours on a single tank, so it should power your devices through the night.