Shopping for the best multi-cookers just became a tough decision in recent times thanks to the product's unstoppable growth and variety due to its popularity. Instant Pot was the name that started it all, but more brands like Breville and Crock-Pot joined the contest once the popularity of this home cooking tool rose. Consumer Reports is now testing multi-cookers or instapots to bring you the best deals that will give value to every dollar you have in your budget.
Consumer Reports also mentioned that you don't need to spend a lot of money on instapots on multi-cookers, especially since they cost anywhere from $50 to as much as $490. It used to be that way when the competition was slim, but now it isn't the case. The best pick costs around $250, while the most expensive option at almost half a grand was beaten in results by a $160 offering.
How Consumer Reports Tests Multi-Cookers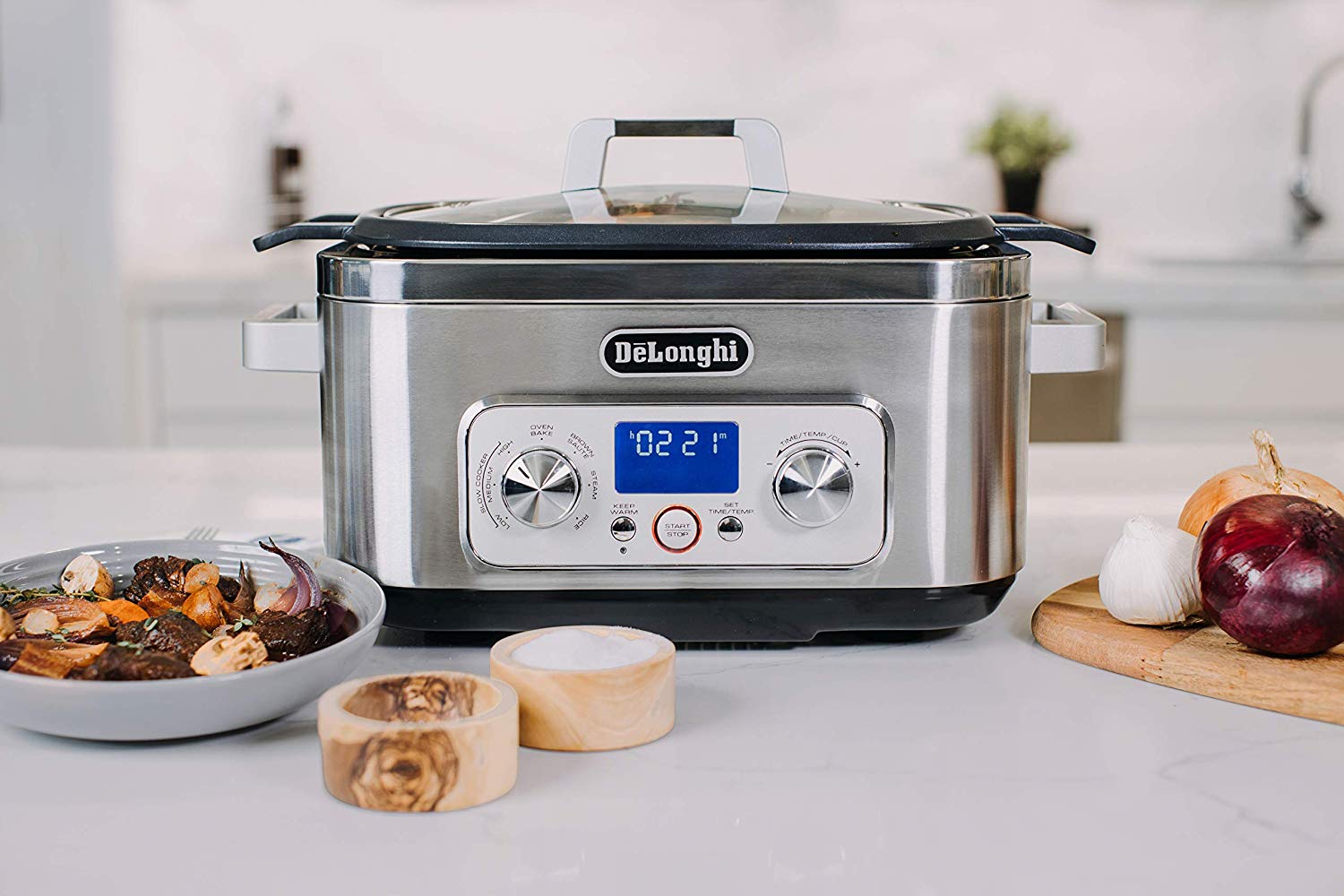 CR tests each of the dedicated capabilities of multi-cookers such as slow cooking, sauteing, or something as simple as keeping food warm while it waits for consumption. Some models also have a pressure-cooking mode to make tough ingredients such as beef and beans tender in a smaller time frame. The final and most fun major part of the test is where the CR experts taste-test the cooked food and assess it according to their proficiencies.
Of course, Consumer Report's testing methods are not limited to tasting the food or how fast can one instapot model melt slabs of brisket. Other features such as the touch controls, ease of use, and programming are also tested to truly bring out each multi cooker's suitability for each customer. Durability, especially of the interior coating is also scrutinized to see how long an instant pot, which can be expensive, will last.
The Best Multi-Cookers Recommended by Consumer Reports
Breville Fast Slow Pro BPR700BSS 6 Qt. – Best Premium Multi-Cooker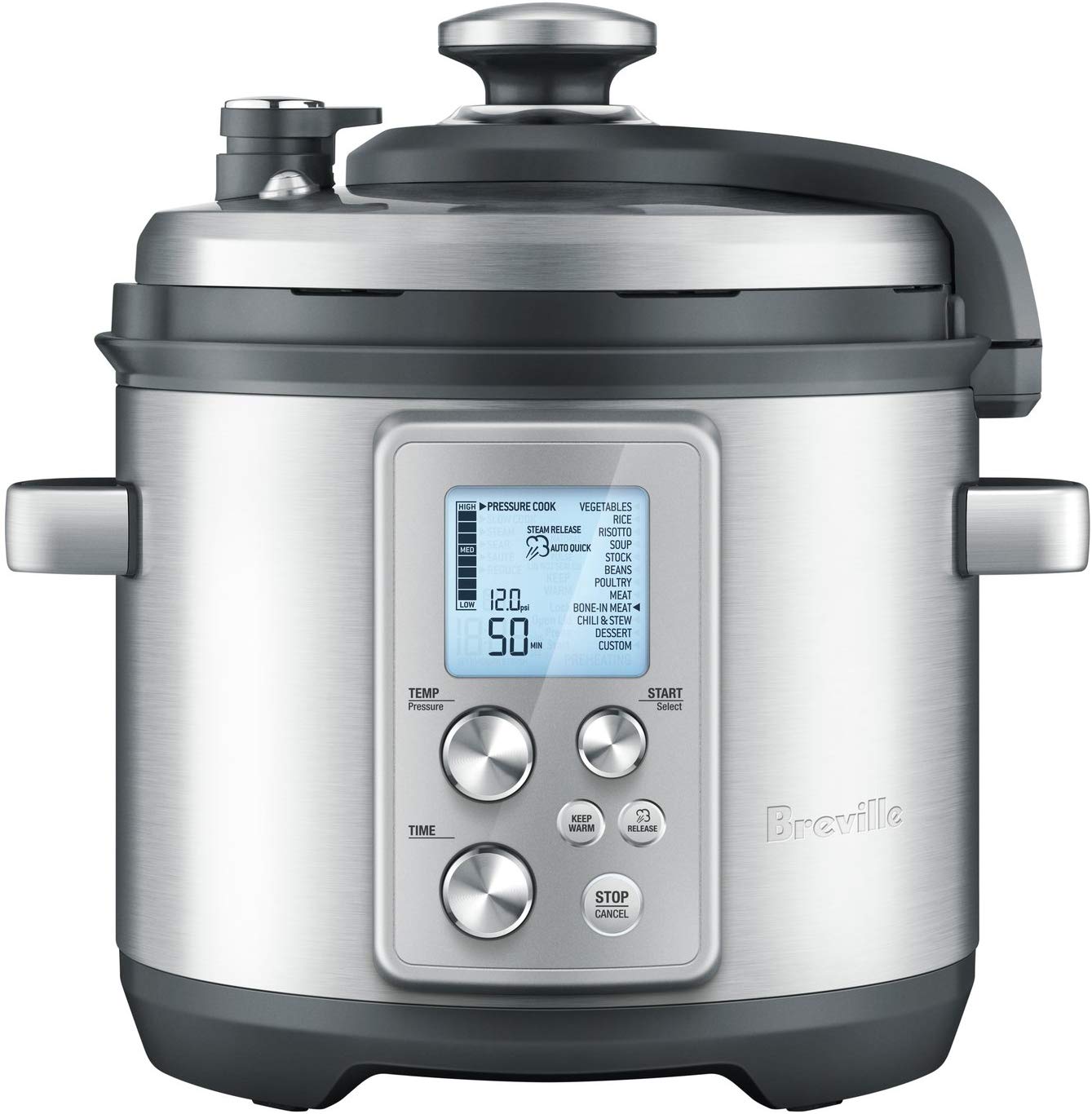 Breville Fast Slow Pro BPR700BSS received an excellent rating from Consumer Reports for its outstanding performance in both pressure-cook and slow cooking mode. The 1100-watt cooker can also steam, but it doesn't use pressure-cooking techniques so you can open the lid and take a peek at your veggies or fish fillets.
This model makes a mean beef stew in 5 hours, while chili takes about 7 hours if you want them cooked to perfection. It's also excellent that the interior has a nonstick ceramic coating that did not show even a bit of wear during testing and cleaning.
Delonghi Livenza All-in-One Programmable CKM1641D – Best Slow Cooker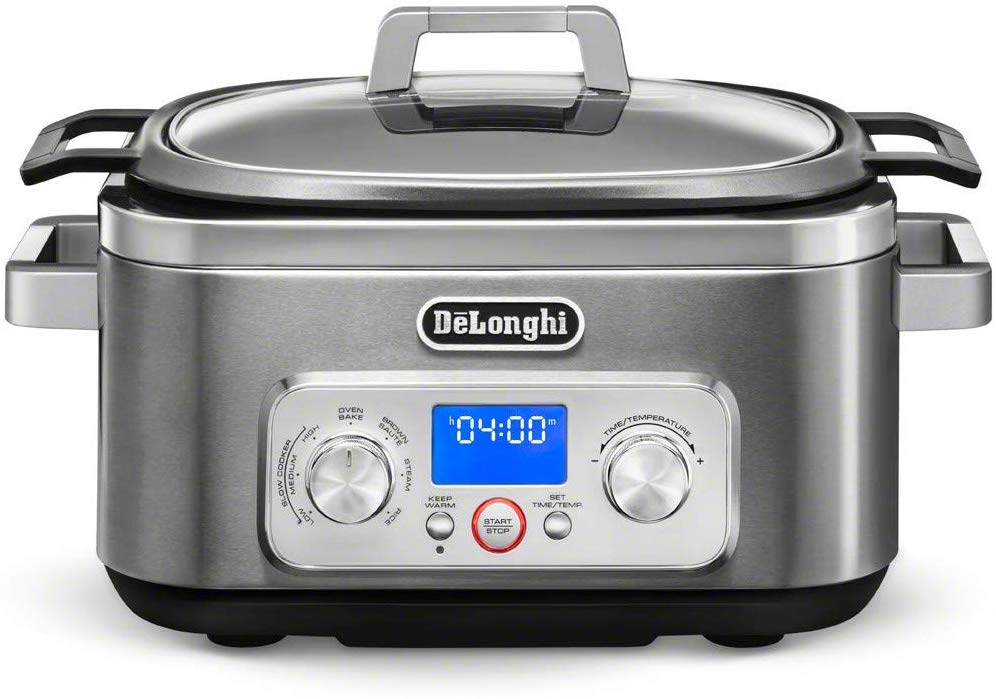 The DeLonghi Livenza is a more affordable instapot, but it doesn't have a pressure-cook feature so you can't expect quick stews with this one. However, its one of the best when it comes to slow-cooking thanks to its 1350-watt output. Very good ratings for steaming and sauteing follows as well a baking function that produces chewy chocolate chip bars.
The oblong shape of the DeLonghi Livenza also makes it a great choice if you like slow-cooking larger cuts of meat such as ribs or a whole section of brisket or short plate. This characteristic works well with the excellent slow-cooking results produced by this device. Consumer Reports also liked that the top lid is made of tempered-glass, allowing you to take regular peeks at your masterpiece while it's slowly tenderizing in its own juices.
Instant Pot Max 6Qt. – Reasonably-Priced 6-Quart Instapot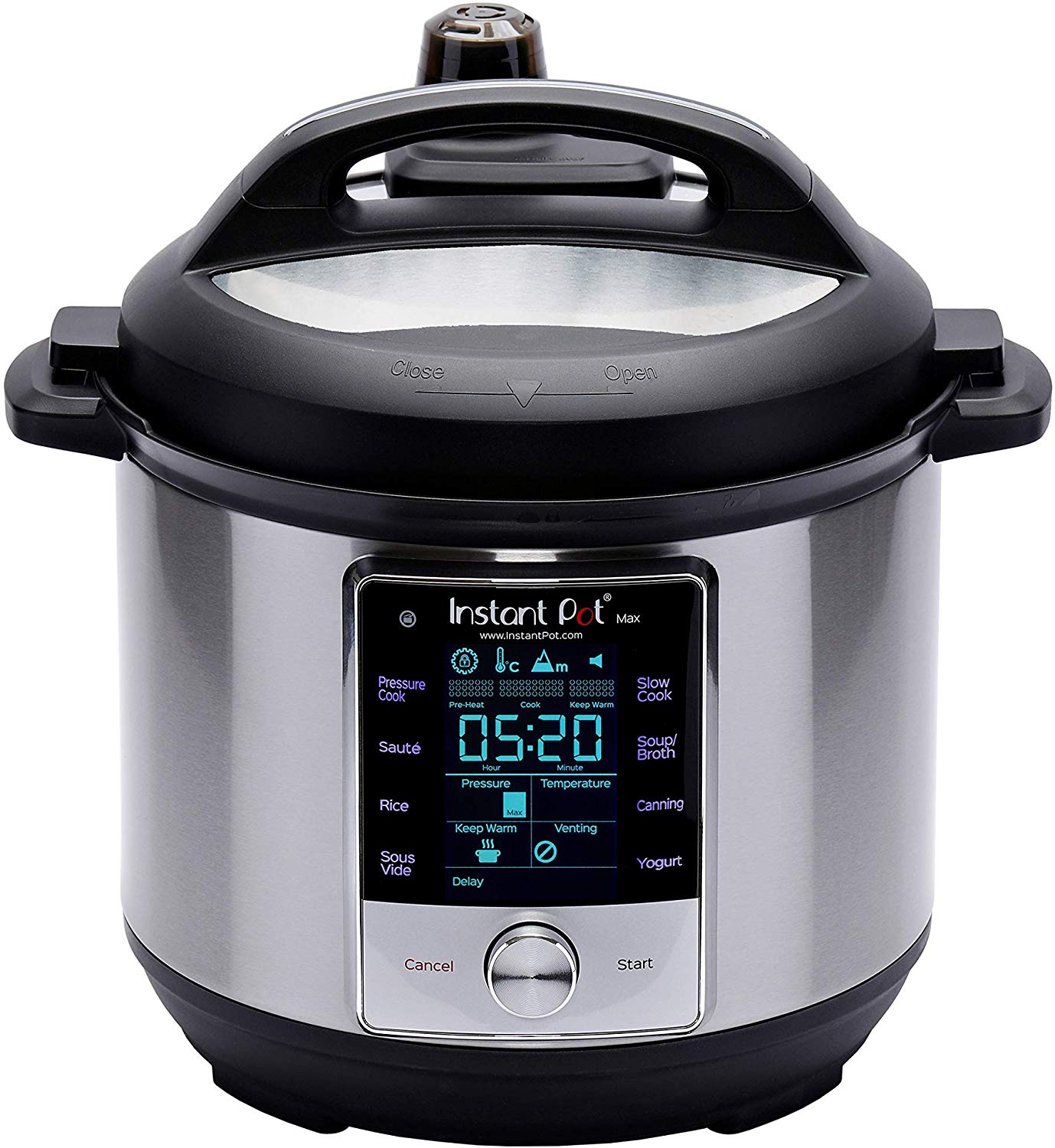 The Instant Pot Max offers an upgraded maximum pressure, lower price, and more features when compared with its predecessor. This model now goes up to 1100 Watts, making it fantastic at common cooking techniques such as sauteing or cooking rice. The product offers the common slow-cooking capabilities of instapots, but what stands out is its sous vide feature which cooks tender chicken breasts in three hours.
Consumer Reports, however, warned that the Instant Pot Max isn't suitable for making food such as chili using dried beans. The device produces a Food Burn alert when doing so, but Instant Pot says its a safety mechanism that avoids blackened or bitter-tasting food. As a result, CR says that this model isn't advisable for food that settles at the bottom as it cooks.
Ninja Foodi OP302 – Best Multi Cooker For Sauteing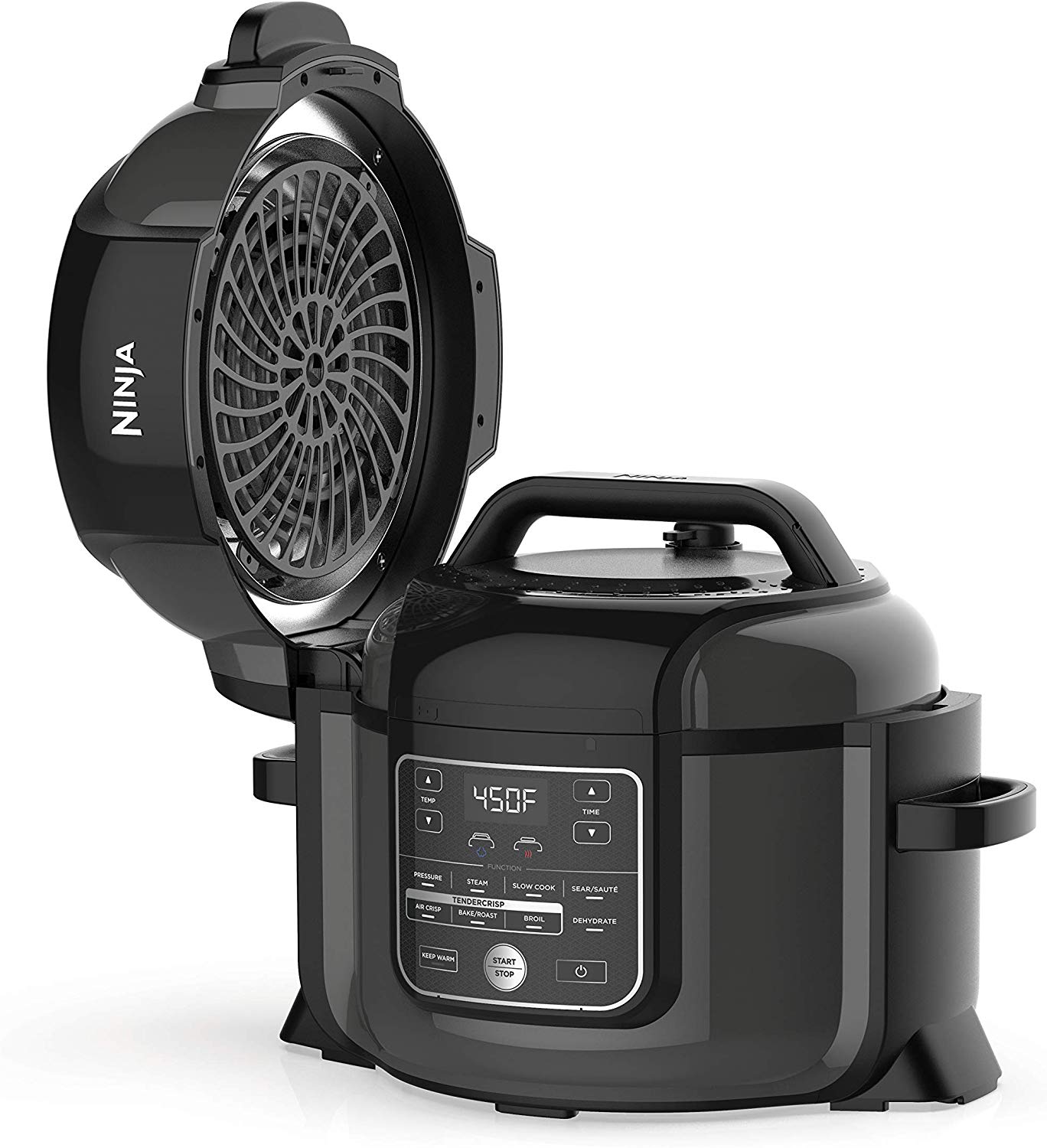 The Ninja Foodi OP302 is one of the only two models in the line up that received an excellent rating when it comes to sauteing. This model also offers a crisping lid that includes a fan for air-frying which allowed CR experts to pressure-cook and crisp a 4.5-pound chicken easily. The OP302 is also very capable at dehydrating food, but you can't stuff it full and expect excellent results even if you buy the $30 rack for it.
It's fantastic that the Nina Foodi OP302 is versatile and functional, but this also means that it's bulky and heavy. The pressure lid alone weighs 3lbs, with the total coming up to around 21lbs when assembled. This makes the product around 8 pounds heavier than most, but what Consumer Reports disliked the most is the crisping lid isn't removable.
Zavor LUX LCD ZSELL02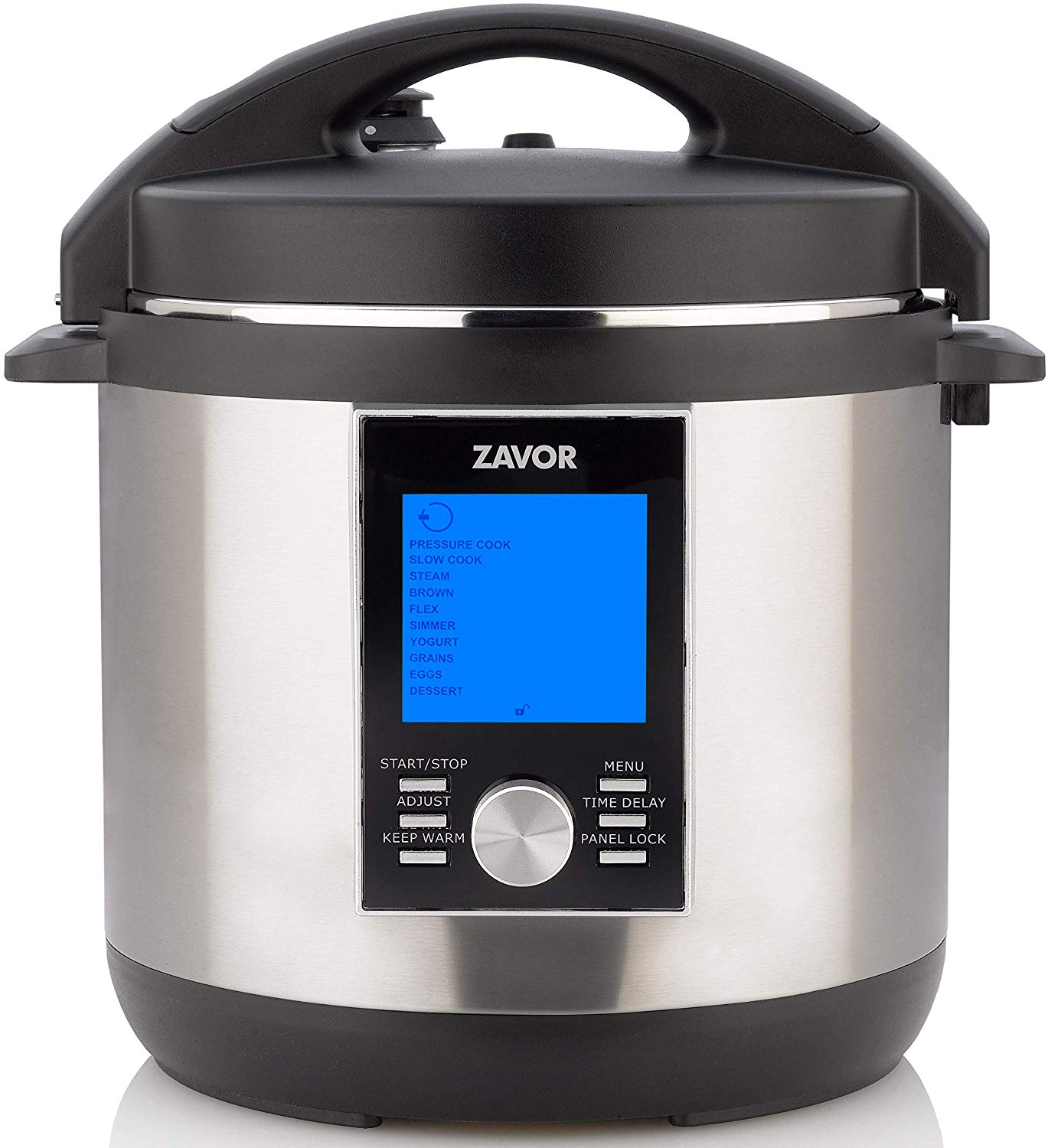 The Zavor LUX LCD is another highly-recommended instapot by Consumer Reports for its perfect scores in pressure-cooking, steaming, and slow-cooking. This reasonably-priced model is a fantastic choice if you want fall-off-the-bone ribs, tender chili, and crisp, yet properly cooked steamed veggies in your daily menu at home. This model isn't the most powerful at 1000 Watts, but the results, according to CR experts, speak for themselves.
The interior of the Zavor LUX LCD uses a stainless steel insert instead of the usual nonstick coatings found on the other models. Tests show that this type is more durable after regular cleaning since it doesn't scratch easily.