Choosing the best laser printers can be daunting since there are tons of models coming out each year from competing brands. Fortunately, the category is one of the hundreds of thousands of products Consumer Reports scrutinizes and ranks to create a buying guide that will help you get the best out of your money's worth. Consumer Reports tests and compares almost every commercially product available under strict and sophisticated procedures, so their results are guaranteed to be non-subjective and accurate.
Why Should I Buy Laser Printers?
Laser printers are the speed junkies of the category since they can produce prints in a matter of seconds even if some models need to spool first or warm-up before a job. Toner cartridges, which are more expensive, usually last for quite some time since they can print up to thousands of pages before running out. For home users, it would take a year or more before the ink will run out.
This characteristic makes laser printers cheaper in the long run since you use up less power for each job while the long-lasting toner will save you from having to rebuy cartridges from time to time. The output doesn't use wet ink, so there is less chance of runny images or documents when they get some moisture on them.
The most widely-known disadvantage for laser printers is that they are more expensive at the beginning. Some already cost over a hundred bucks, and that doesn't usually include a toner. Laser printers are also less suitable for graphics since the fine powder used by toners sometimes create jagged or less vibrant images.
The Best Laser Printers by Consumer Reports
Consumer Reports has sorted through hundreds of black and white or colored laser prints and have come up with a ranking based on reliability, owner satisfaction, and output quality. Here are their top picks for each category:
Black and White Laser Printers
HP LaserJet Pro M501dn (81)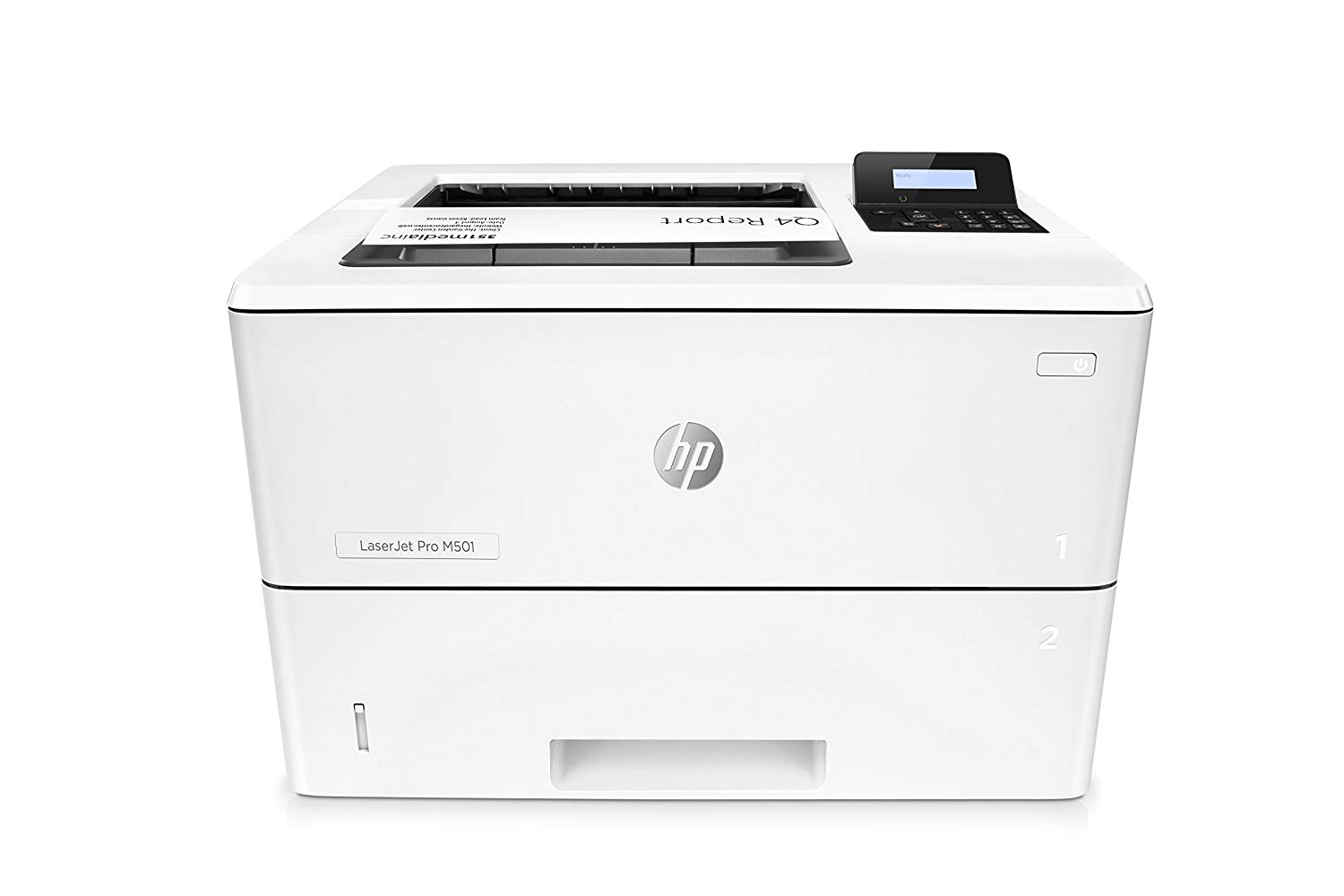 The HP LaserJet Pro M501dn is an impressive piece of kit since it can print up to 23 full pages with excellent accuracy and quality at a very low per-page-cost. It's got a deep paper tray which can hold 550 sheets, so you can leave it loaded for quite some time.
Samsung Xpress M2835DW (80)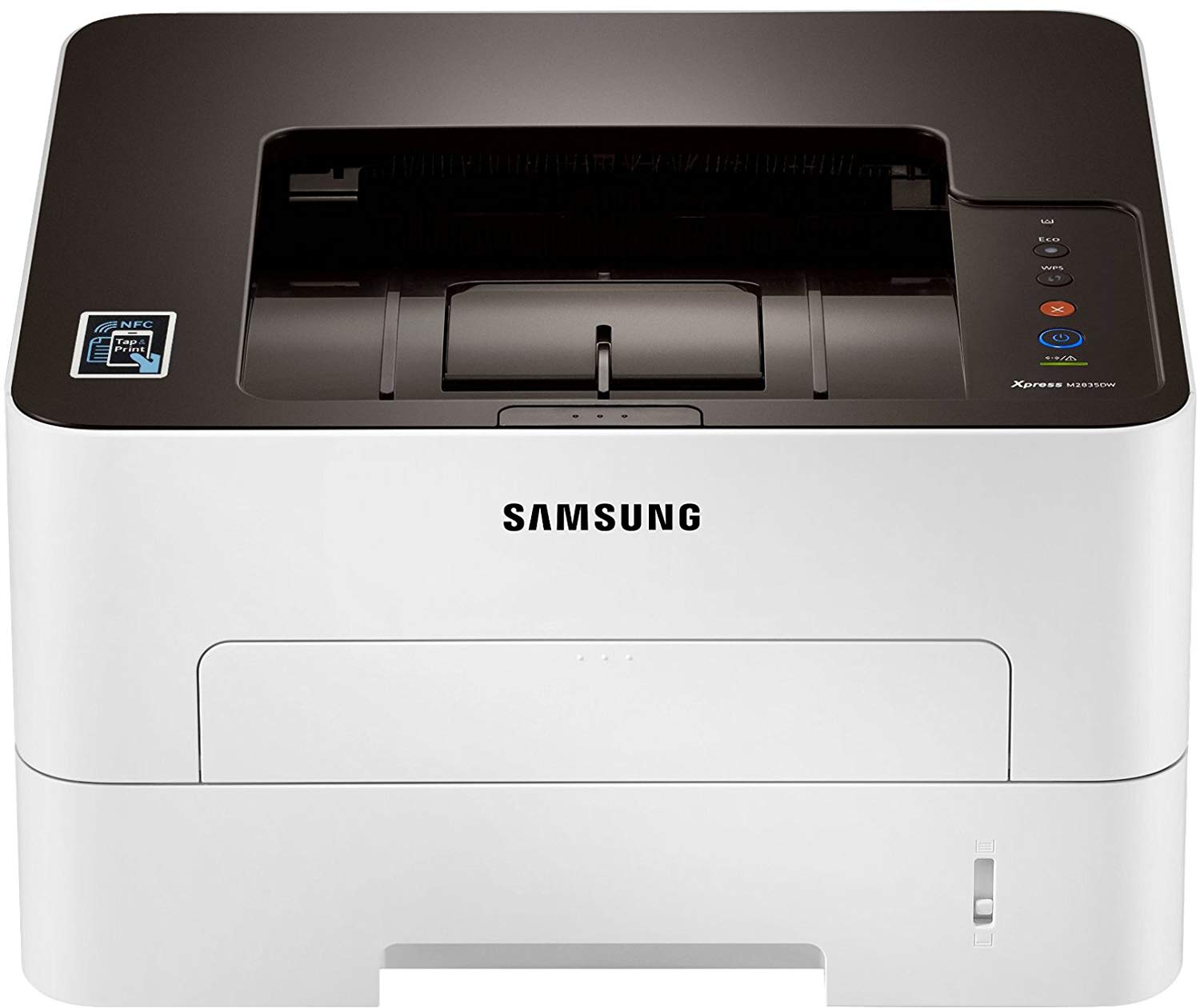 The affordable Samsung Xpress M2835W is another top-notch performer when it comes to black and white text and graphics along with a very easy to use interface. This model is also one of the cheapest among the lot, plus, its got the best cost of ownership ratio in an average lifespan for laser printers.
Brother HL-L2370DW (80)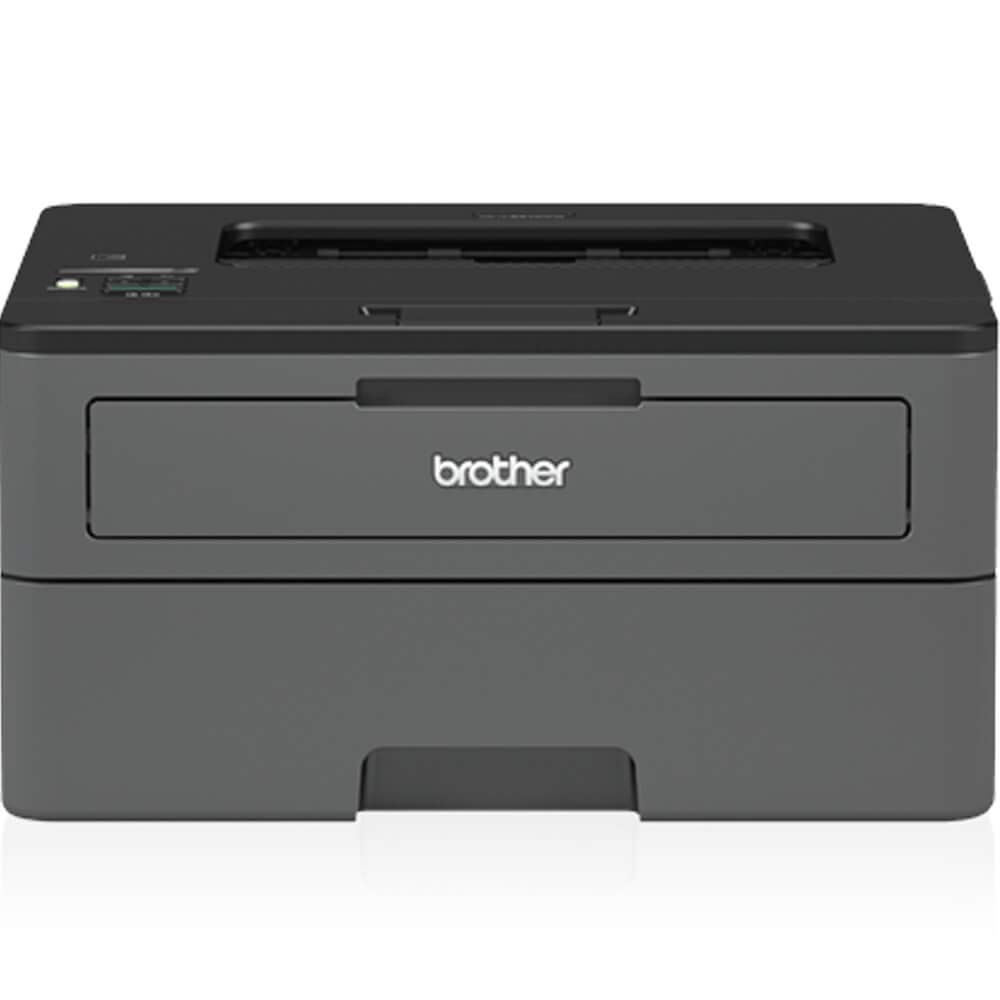 The Brother HL-L2370DW is another affordable recommendation that stands out for its auto duplex feature that lets you print on both sides of a page without any issues. The laser printer is capable of crisp text printouts, plus its got a second tray for full-size paper.
Lexmark B2338dw (80)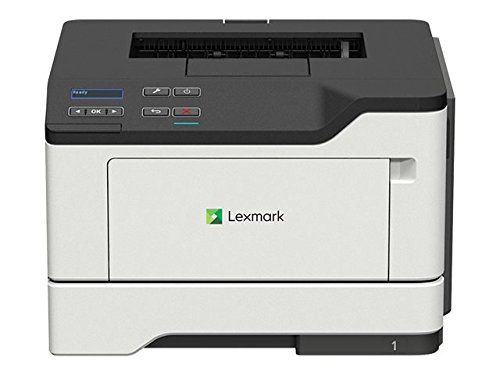 The Lexmark B2338dw mono-laser printer offers fantastic performance for letter-sized prints. This model is short on extra features, but its a great choice for home or small business use without the additional cost of high-end models.
Brother HL-L6300DW (80)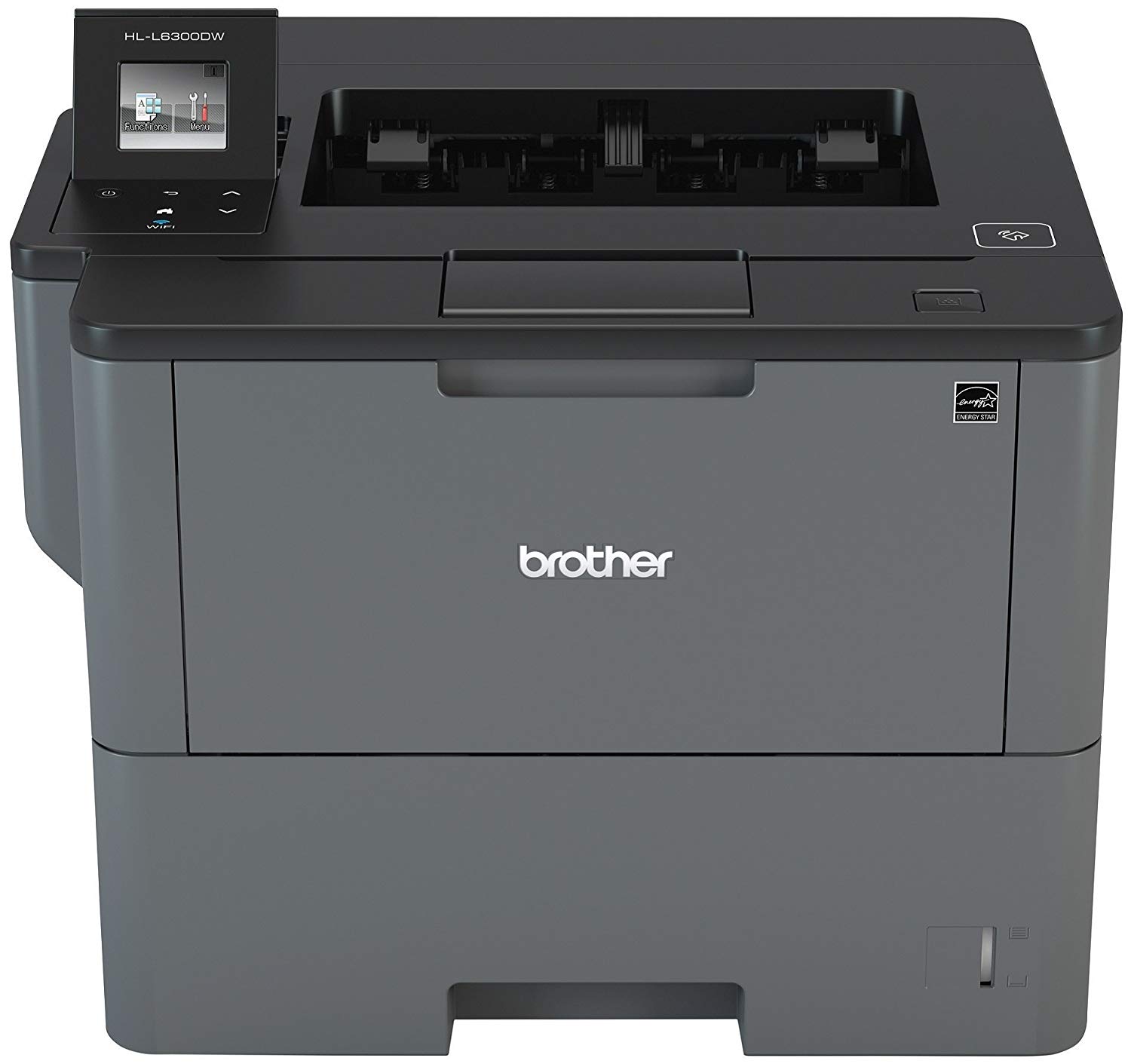 The Brother HL-L6300DW is one of the premium laser printer choices that is considerably more expensive to buy, but easier to maintain. This model is more costly to run than the other options, but its text printing is one of the most efficient in this class.
Brother HL-L2350DW (80)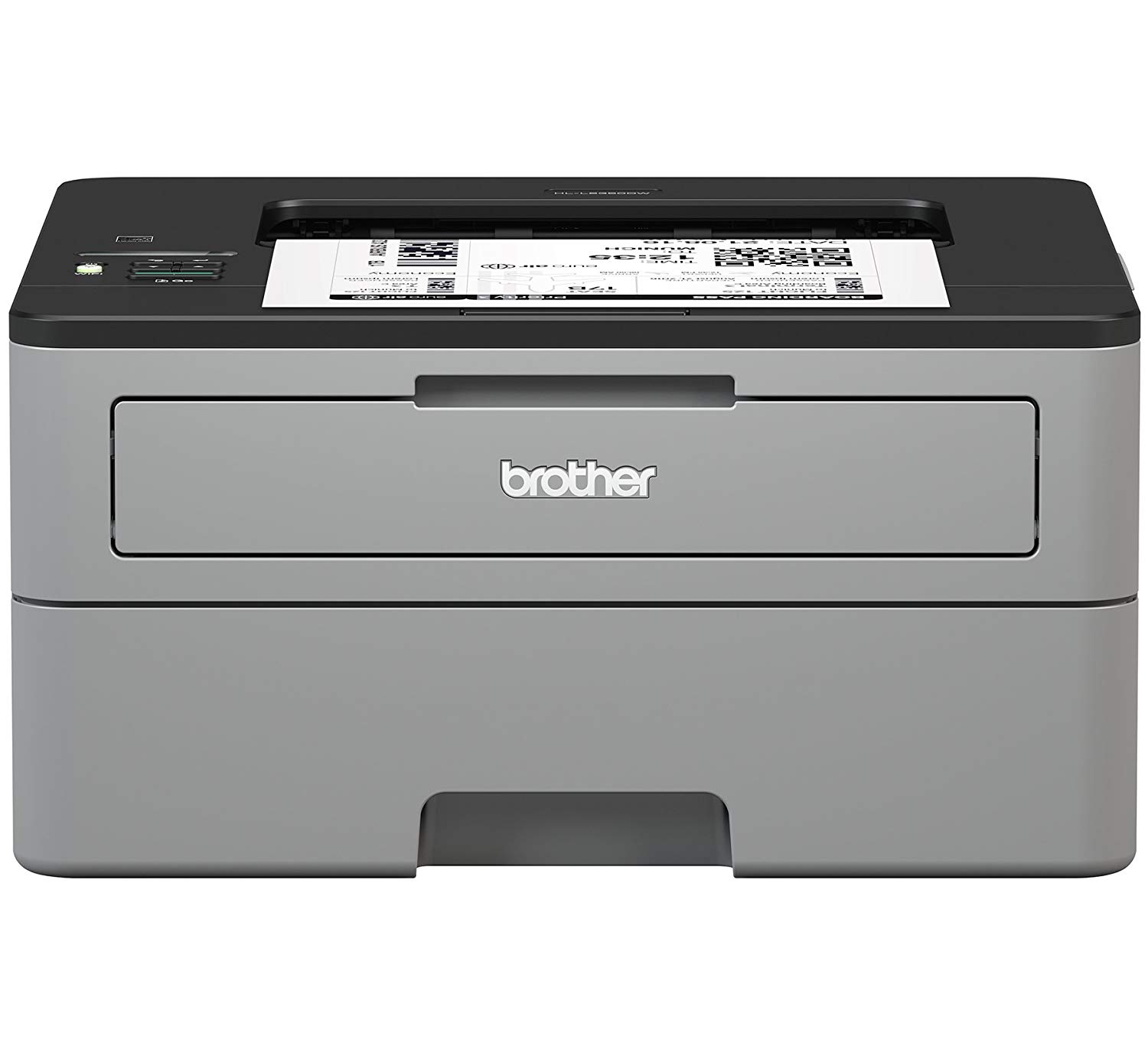 The Brother HL-L2350DW is one of the highest-rated black and white laser printers in the market for its outstanding overall performance. Text printing is fantastic and affordable, but what helps this model stand out is its decent graphics printing capabilities along with an auto-duplex feature.
Color Laser Printers
HP Color Laserjet Pro M252dw (71)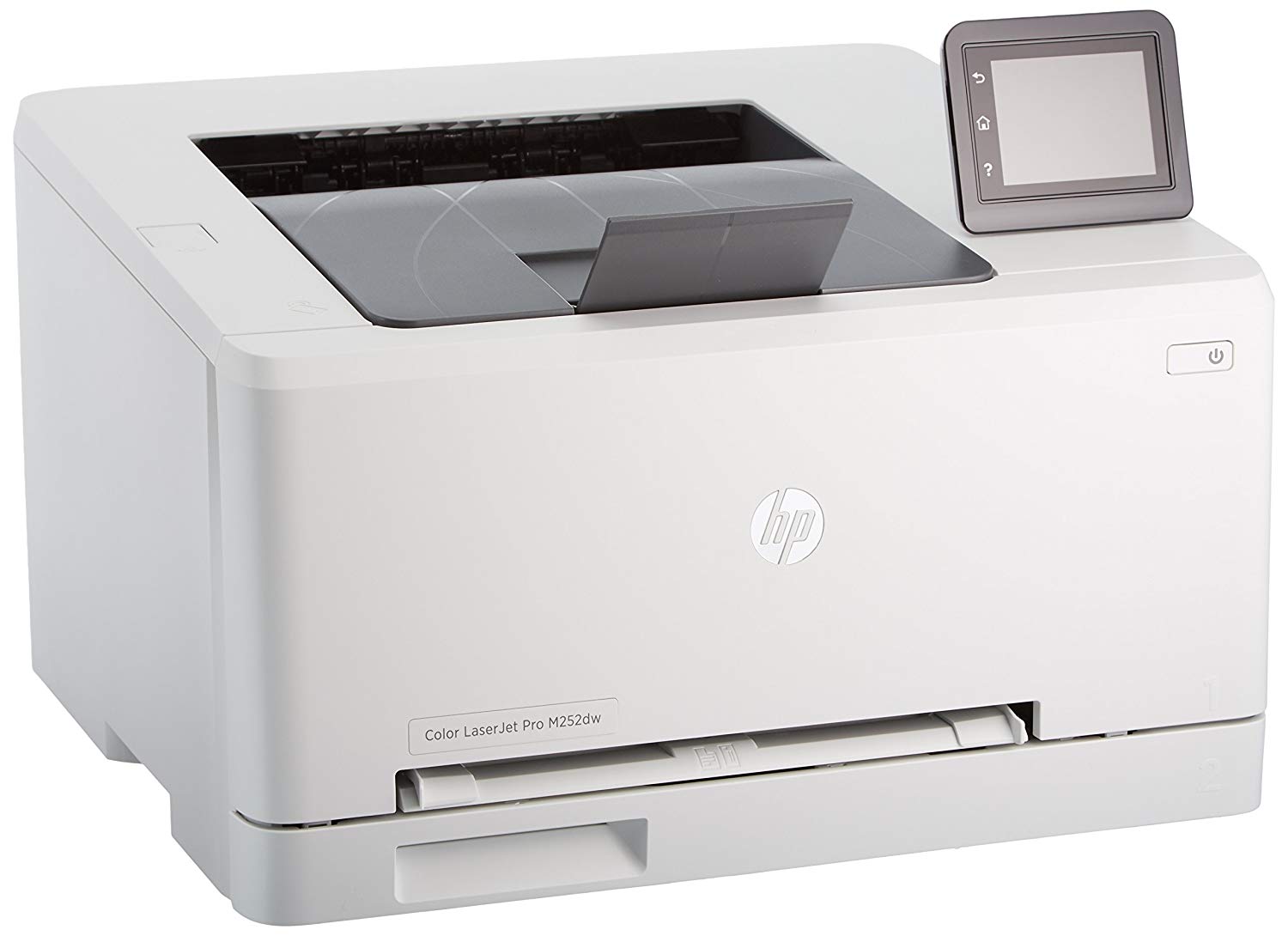 The HP Color Laserjet Pro M252dw is fantastic since its very quick, plus it supports both wireless and wired networking. This laser printer prints text excellently, plus it puts out decent quality images for both inkjet and photo paper.
HP Color LaserJet Pro M425nw (70)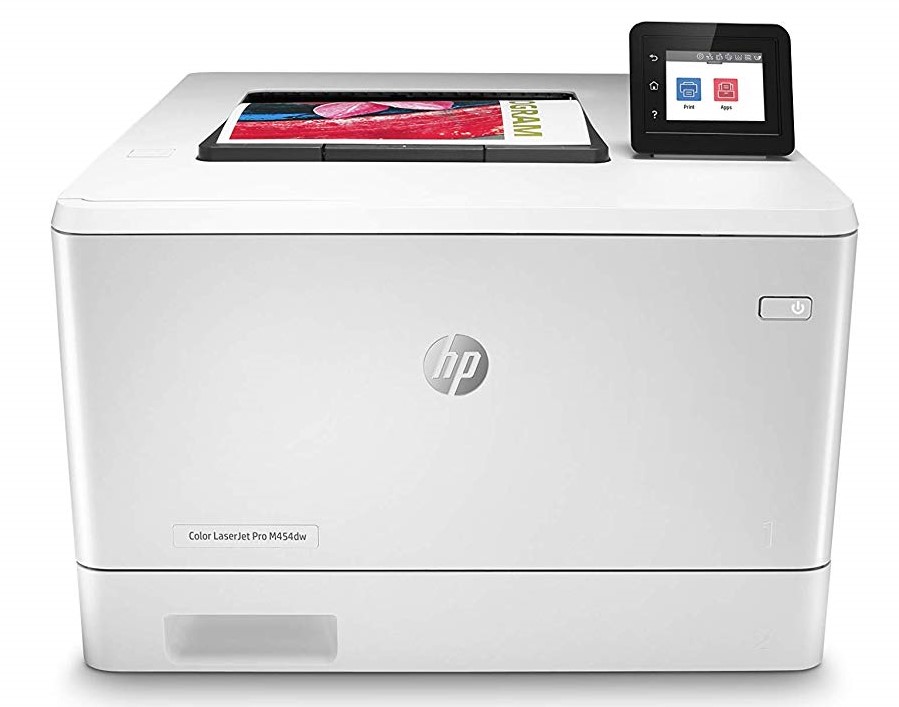 The HP Color Laserjet Pro M425nw is a massive, top of the line color laser printer that creates fantastic text prints along with some of the best graphics quality according to Consumer Reports. The expensive model is more suited for office use, but it's one of the best you can buy for home use.
Brother HL-L3230CDW (68)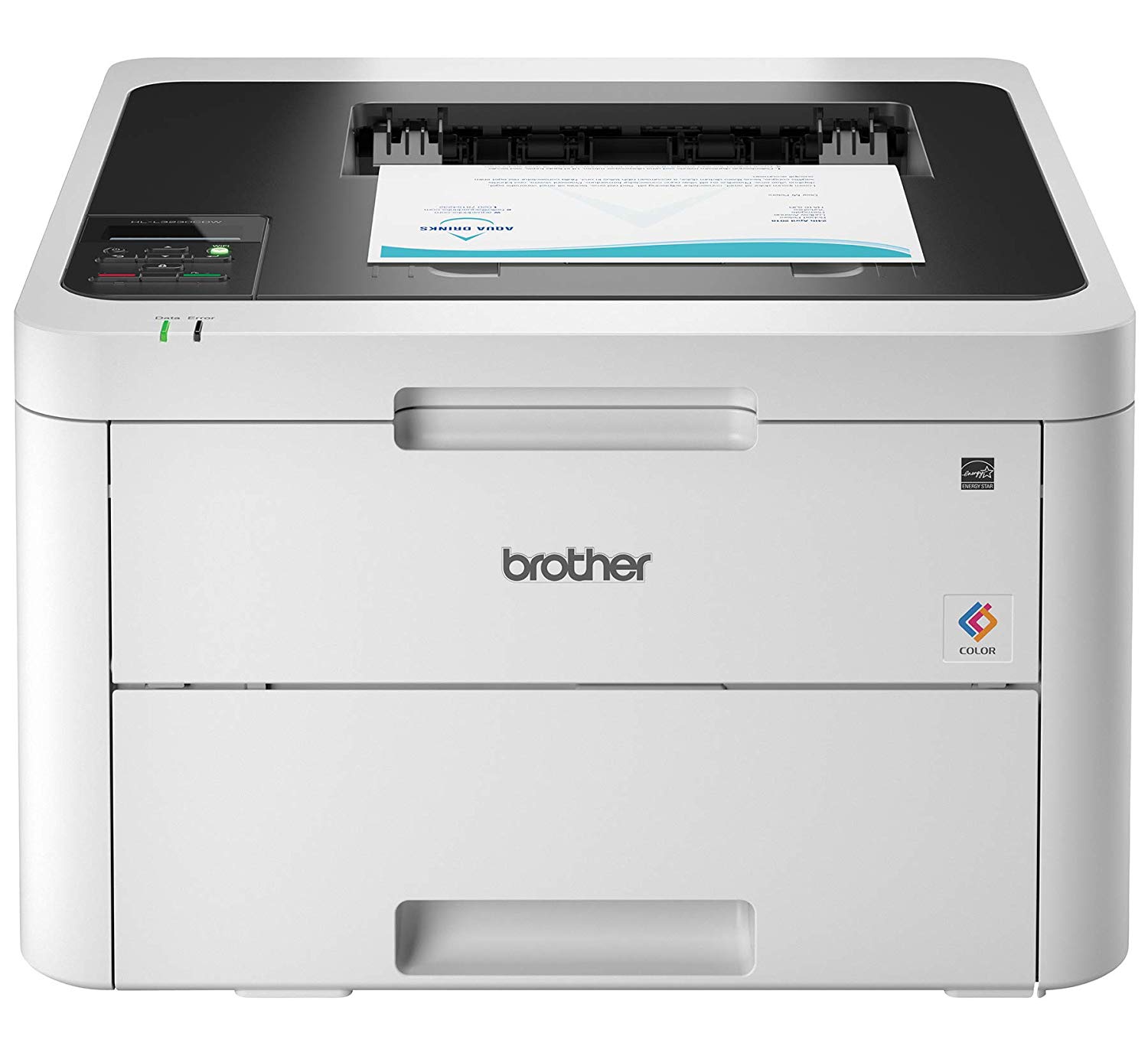 The two-tray Brother HL L3230CDW is a reasonably-priced model that offers decent performance in every aspect. A cheaper variant is also included in Consumer Report's ratings, but this model offers ethernet connectivity and duplexing which makes it a more useful choice.
HP Color Laserjet Pro M254dw (66)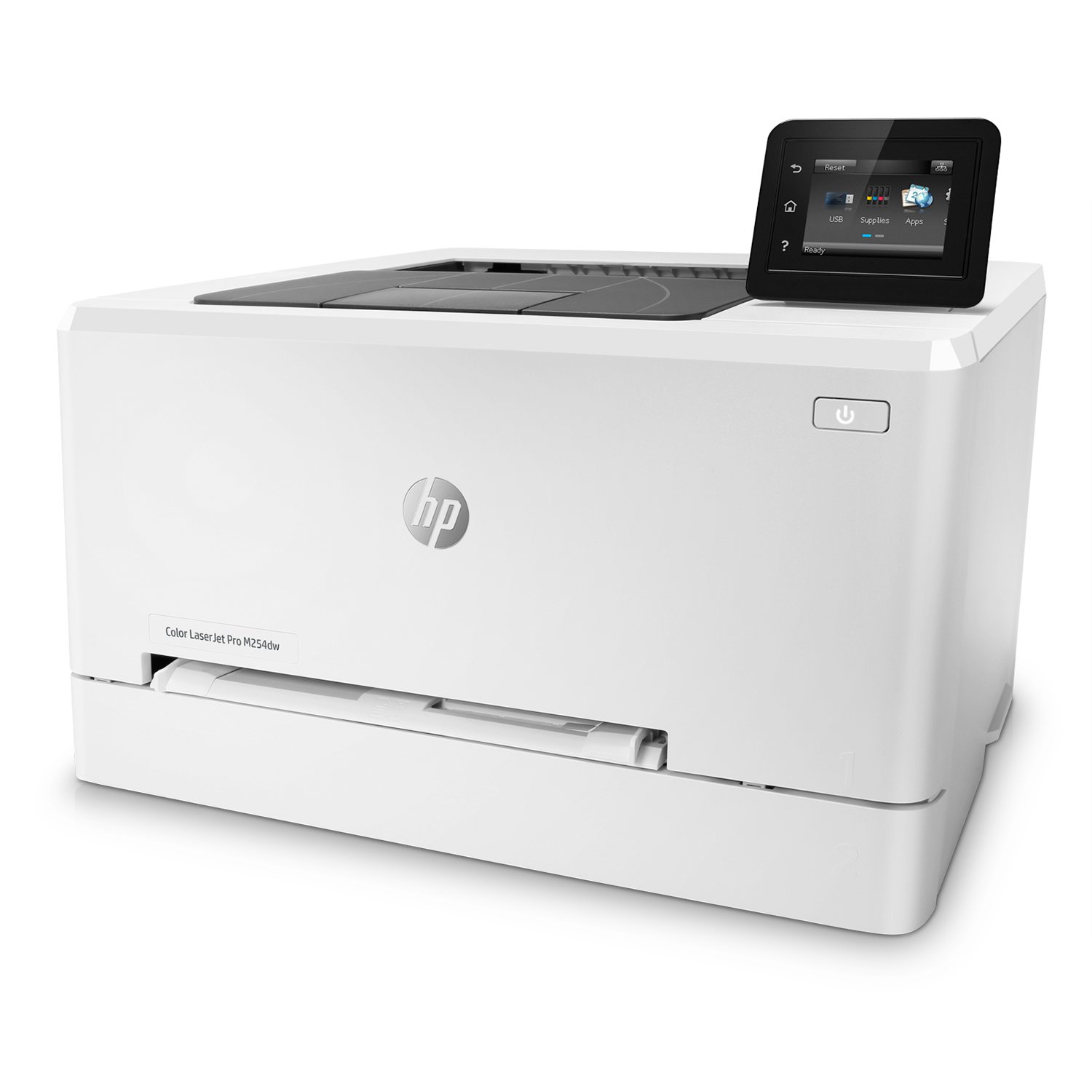 The HP Color Laserjet Pro M254dw offers reasonable performance in text and graphics printing according to Consumer Reports. However, what makes it stand out among the rest is it's incredibly fast at printing text at a rate of 12 pages per minute.