Choosing the best front load washing machines is a good way to alleviate one of the most tedious household tasks. Efficient and effective cleaning is the must have feature, and all of the other nifty extras are second to them. Choosing the right front load washing machine can make your laundry tasks easier and quicker for years to come.
We now have ultra-modern washers with futuristic features like those that use AI to figure out water levels and washing time. However, not front load washers are made equal since some are designed to clean thoroughly while the others are energy efficient. The eco-friendly washers are great choices, but the large-capacity and harder working models are bit hungrier when it comes to consumption.
There's also the question of pricing and value since front load washing machines can cost from $500 to as much as $2500 depending on how high-end it is. We now have plenty of convenience add-ons like Alexa voice compatibility, remote access via mobile phones, and even some with built-in steamers. Of course, these new and cool capabilities come at a price, so the range varies wildly.
Why Trust Consumer Reports
Consumer Reports is amazing when it comes to testing since they do it with lab-grade control and accuracy. However, each of the tests are designed to mimic real-world applications so their recommendations can be accurate for households. The results are then measured using in-house metrics so the guides are easier to read and understand.
Each of front loading washing machines are evaluated based on how gentle they are on common fabrics and how much resources they consume. Even the vibration and noise generated are tested so you can determine the best option for you. The washers' effectivity against certain stains are also tested, so every aspect is challenged in the lab.
Lastly, Consumer Reports also factors in price, reliability, and owner satisfaction in their tests. This helps a lot in decision making since it basically proves that the tests are legitimate and unsponsored. Consumer Reports also buys each of the models for testing to avoid bias which will skew the scores provided.
The Best Front Loading Washing Machines
Front loading washing machines have lower capacities, but they look better and more modern than their top-loading counterparts. They are usually quieter and more efficient, but they take more time per cycle based on experience. They are also the best choice if you have limited space, but some with higher capacities are obviously bigger.
LG WM3900HWA (87) – $1105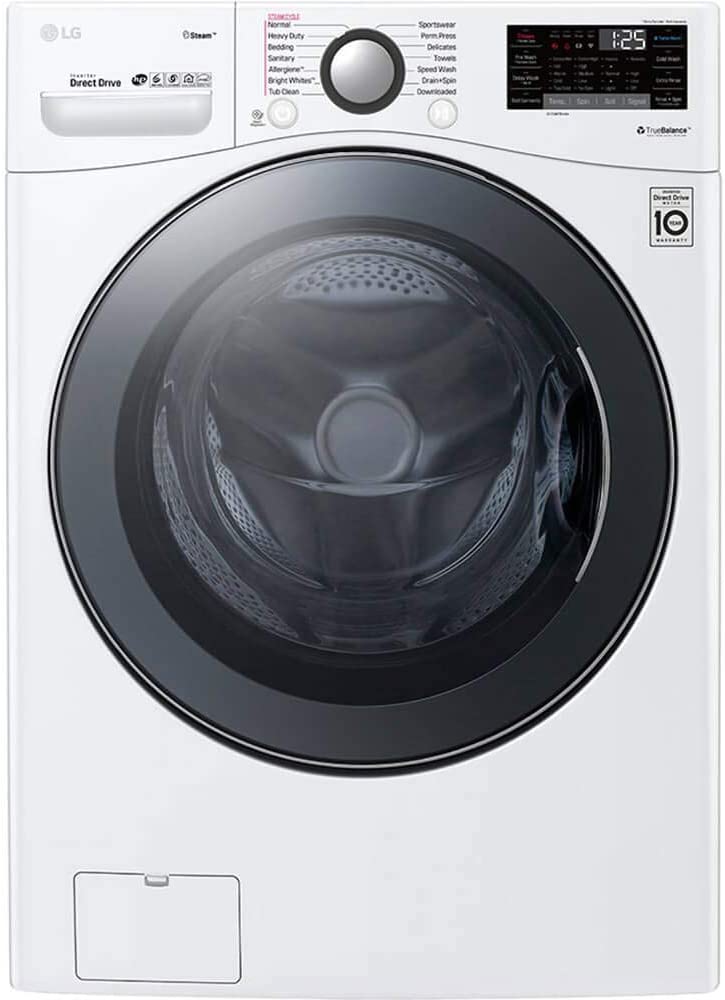 The LG WM3900HWA is an excellent front loading washer overall thanks to its efficiency and quiet operation. It's gentle on fabrics and it its full cycle of only 85 minutes compared to its competitors.
LG WM3400CW (87) $850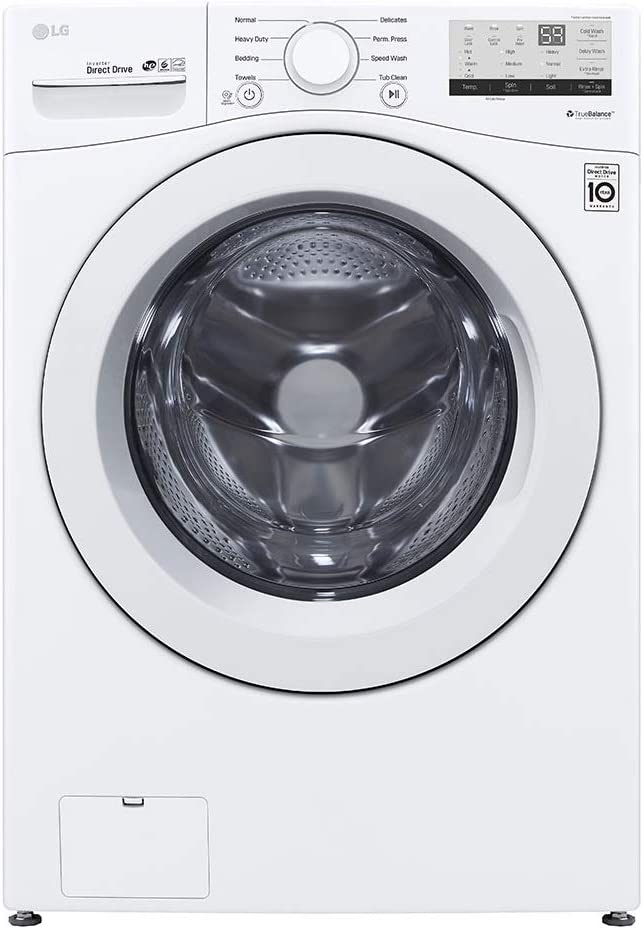 The LG WM water efficiency and reliability is excellent according to Consumer Reports, plus its cheaper at $850. It has good noise and vibration levels for its size, but its cycle time goes up to 105 minutes.
LG WM8900HBA (86) $1250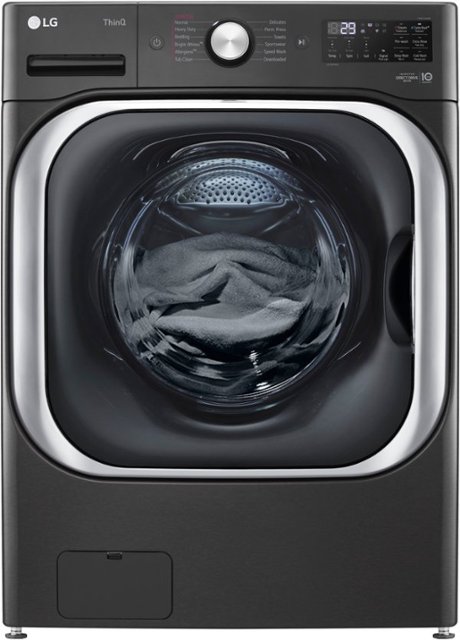 This LG variant has a higher price at $1250, but it has superb water efficienty, gentleness, and noise levels. Its only downside is its longer 105-minute cycle, but its good looks more than make up for that.
LG Signature WM9500HKA (86) – $2000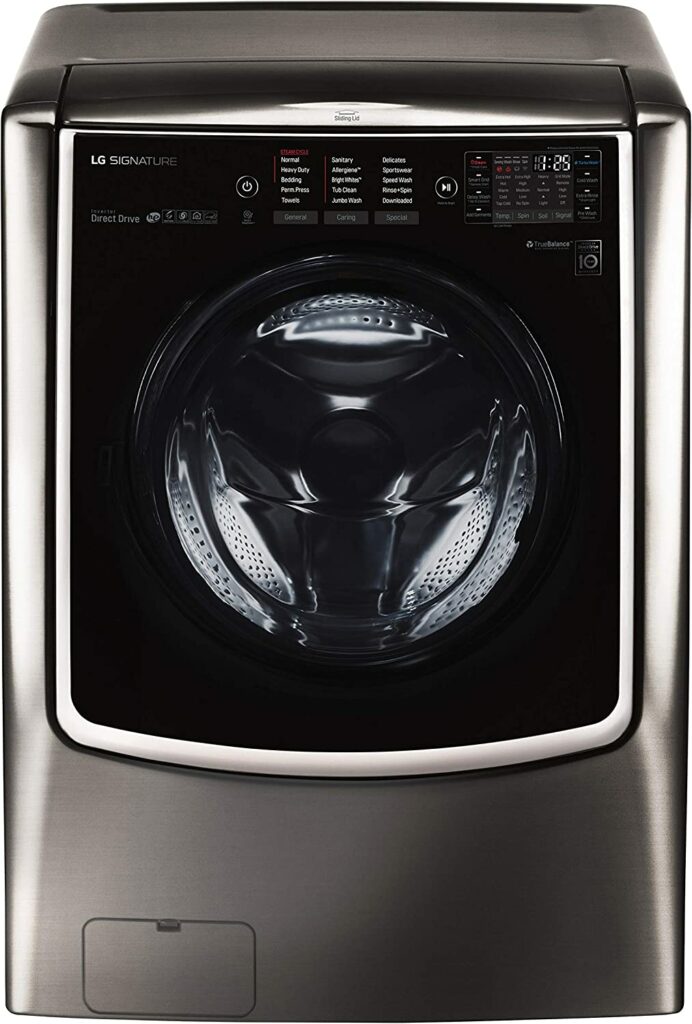 The expensive LG Signature WM9500HKA makes front-load washing machines look like they belong in the living room with its high-end black stainless finish. Its gentle and very efficient, but it has a staggeringly long standard cycle time that lasts 2 hours.
LG WM3997HWA (85) – $2000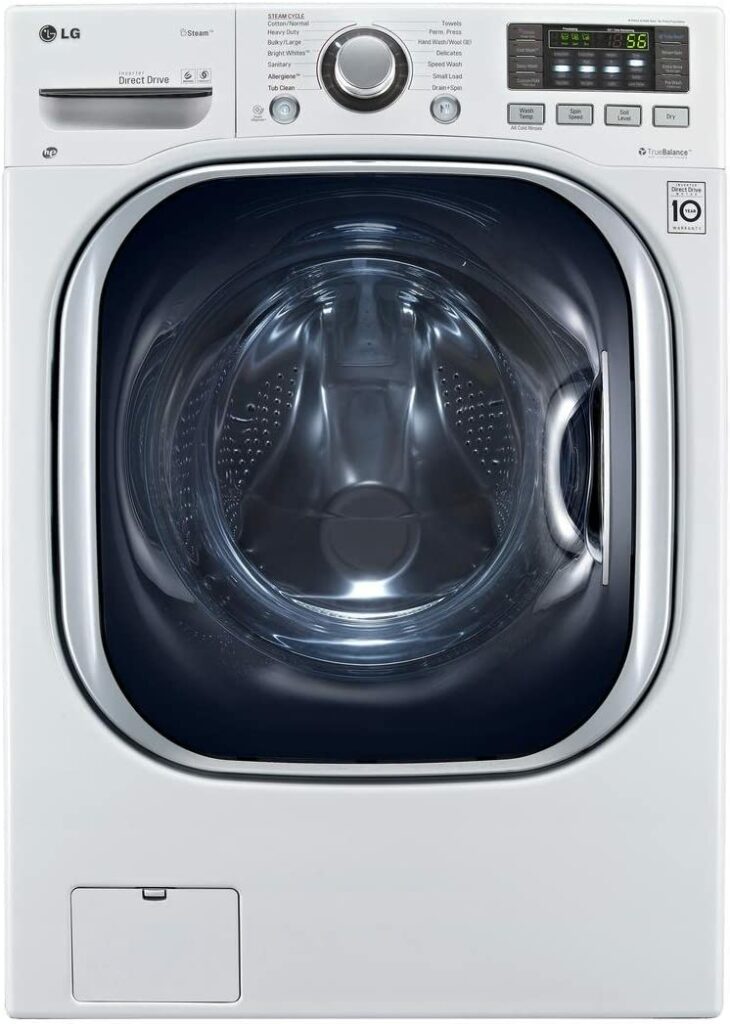 The LG WM3997HWA is a washer and dryer combo so it works great for smaller spaces like apartments despite the high price. Its relatively quiet, gentle on most fabrics, and its highly efficient, but it takes a while to dry a 6-pound load because its unvented.
Speed Queen FF7005SN (84) – $1950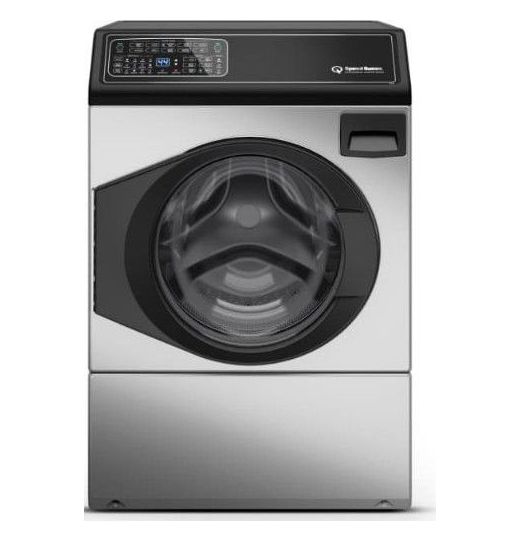 This Speed Queen entry is fast, has an 5-year extended warranty, and is very efficient and gentle on most fabrics. It's a bit noisier, but it doesn't vibrate too much while cleaning your clothes for 75 minutes.
LG WM8100HVA (83) – $1250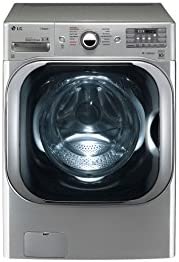 The LG WM8100HVA gets a very good rating in key performance areas suhc has cleaning power and gentleness. However, its best characteristic is its efficiency on water and power consumption so it will help you spend less on utility bills.
LG WM4500HBA (83) – $1350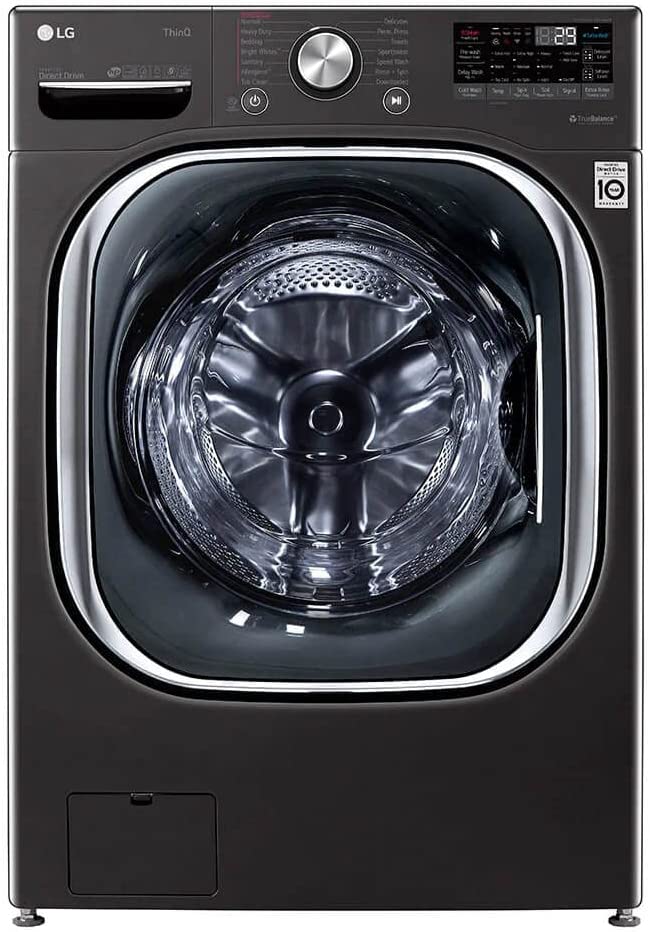 The LG WM4500HBA is great at cleaning stains while saving on water and energy consumption. Its quiet and stable, but you have to make do with its 105-minute full cycle.
Samsung WF50A8500AV (82) – $1100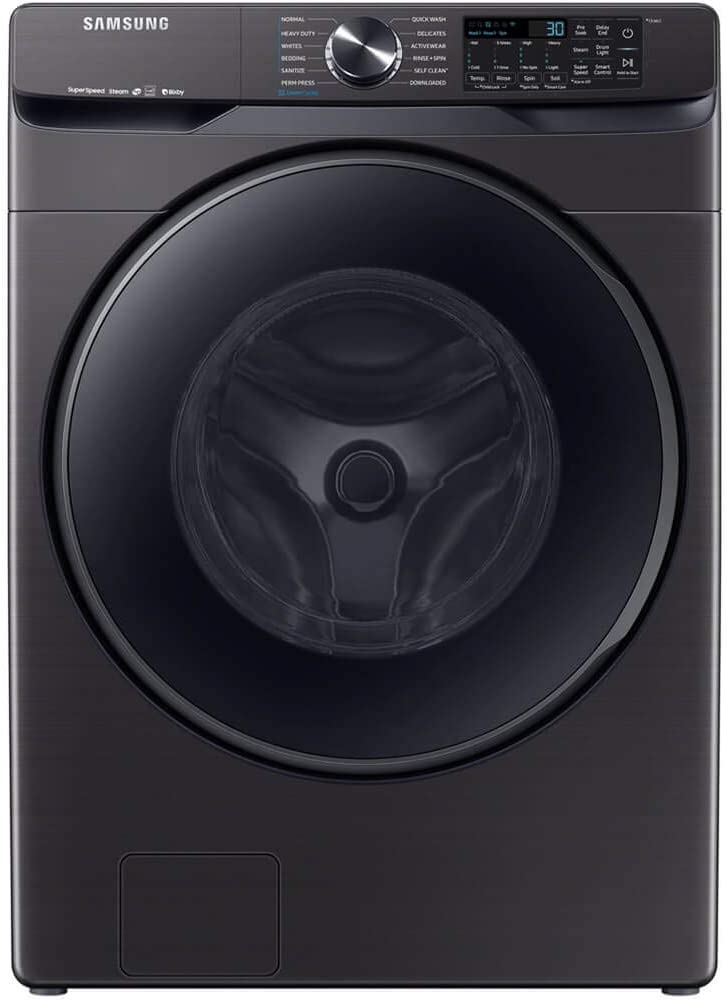 The Samsung WF50A8500AV is efficient and quiet, but it has one of the longest cycle times at 115 minutes. Its not the best if you have a lot of delicate fabrics in your wardrobe, but it will clean out heavy stains effectively.
Electrolux EFLS627UTT (82) – $1040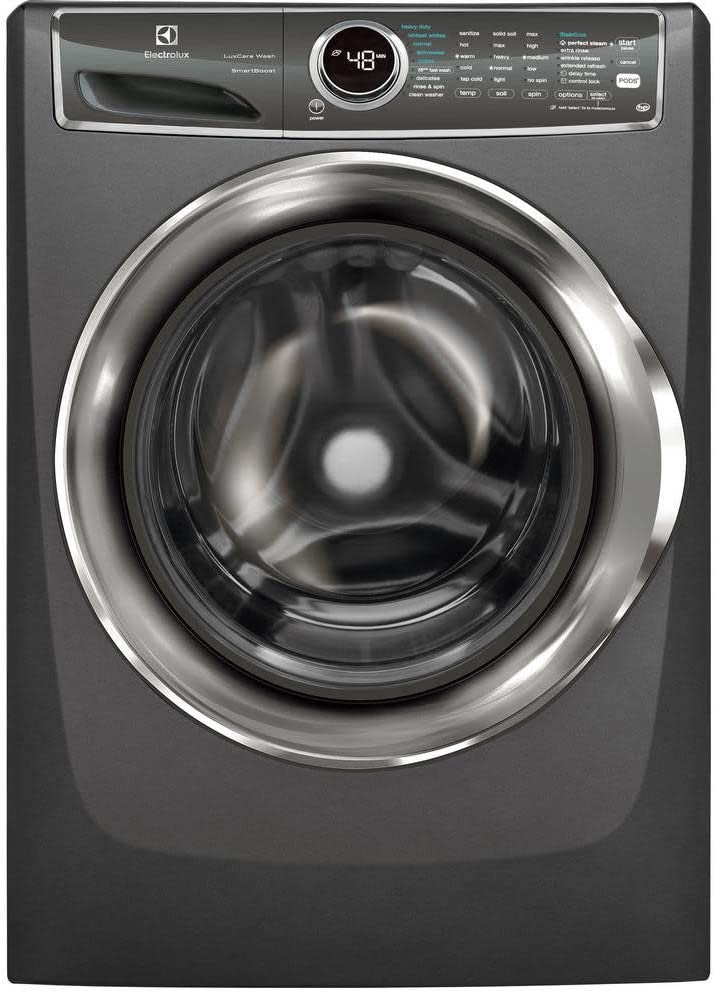 This Electrolux entry is one of the few front load washing machines that have excellent scores across the board. Its efficient and quiet, plus it only needs 85 minutes to do a full cycle.