The exercise bike has never been more popular and in-demand thanks to the growing trend of spinning classes in gyms and for at-home workouts. It's a fun way to lose weight and stay healthy, so no wonder the interest in this type of equipment has also seen growth. Exercise bikes are quite capable for both indoor spin classes at home to lose weight or stay fit, or if you are an avid cyclist who wants to stay in shape all year long.
How Can Consumer Reports Help You?
Consumer Reports already did the wetwork to help you choose the best exercise bike according to your needs and budget. These machines could cost you anywhere from $200 to $2000, and each of those models has pros and cons. Expensive models typically have better build quality and more features, although some of the budget options can give you a great workout despite the limitations.
What's great about Consumer Reports is that they already did the canvassing, testing, and rating for us so they can give proper recommendations. The company has been scrutinizing hundreds of thousands of products for a while in an engineered environment, so their results will always be accurate. CR isn't sponsored by any of these brands or companies, so you don't have to worry about biased test results.
How to Choose the Best Exercise Bike
The best way to find the perfect exercise bike for you is to go and test some of the available models before buying them. These machines have varying sizes and shape, so each one will feel and fit you differently. Take the time to adjust the sizes to your body, check out which one has comfortable seats and pedals that can accommodate your feet.
Here are some key features and characteristics which you should look out for when shopping for an exercise bike:
Display – A clear display with convenient controls is what you should be after. Choose something that shows your heart rate, calories, burned, RPM, and other details such as distance and time.
Heart Rate Monitor – Exercise bikes with chest straps are the best since they won't interfere with your movement, while contact monitors usually found on handles only work if you have your hands on them. You can also get a separate device for $28 to $100 according to Consumer Reports if your selected exercise bike doesn't have one included.
Programming – Exercise bikes with programs can help you streamline your workout and results that are based on your personal statistics. Most programs consider your age, weight, and gender, so you can personalize each one to get accurate measurements and results.
Resistance Levels – An exercise bike with granular adjustment to its resistance can give you a wider variety of workout levels. Choose one with electronic resistance controls since they are easier to use.
 Safety – Exercise bikes are still machines with moving parts which can be hazardous and cause bodily injuries. Choose something with a safety lock if in case you have kids or pets at home, or make sure to stow them in a safe and inaccessible place when not in use.
Warranty – Warranty terms vary between every model with some covered for as long as 10 years while the others only have 90 days. The price typically scales with this aspect, so choose wisely if you want an exercise bike that is for keeps.
The Best Exercise Bikes Recommended by Consumer Reports
Diamonback 510ic – $800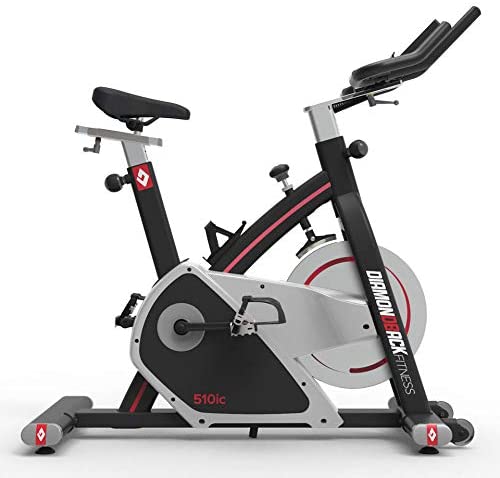 Ergonomics: 4/5
Exercise Range: 5/5
Ease of Use: 4/5
Construction: 4/5
The Diamondback 510ic is the top exercise bike this year thanks to its excellent adjustability and set of features that give you a wider range of workouts. It's pricey, but it packs a lot of features and it has excellent build quality due to its steel-crafted components
Livestrong LS9.91C – $1000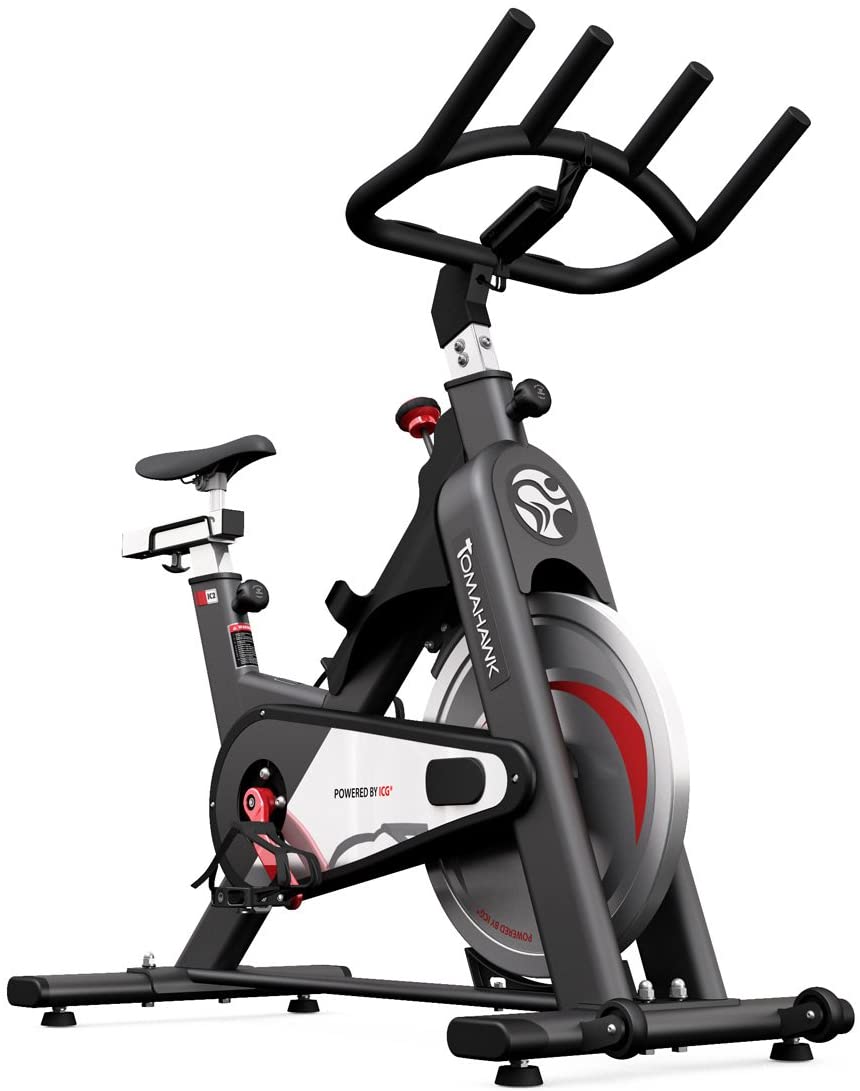 Ergonomics: 4/5
Exercise Range: 4/5
Ease of Use: 4/5
Construction 5/5
The Livestrong LS9.91C was designed to mimic real road biking experiences with a robust and durable system. The flywheel has a Kevlar belt system for smoothness and strength, while the road-fit saddle offers the best possible comfort with its vertical and horizontal adjustability.
Spinning Spinner Aero – $1000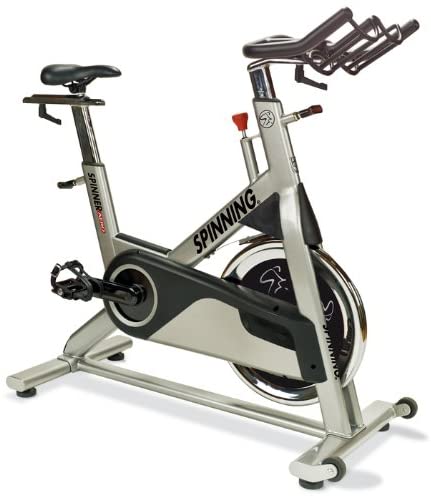 Ergonomics: 5/5
Exercise Range: 4/5
Ease of Use: 3/5
Construction: 4/5
 The Spinning Spinner Aero is another premium exercise bike that's highly recommended for its best-in-class ergonomics. Its handlebars and seat post are highly adjustable, while the commercial-grade construction ensures that it will last a while in your home.
Schwinn IC2 – $400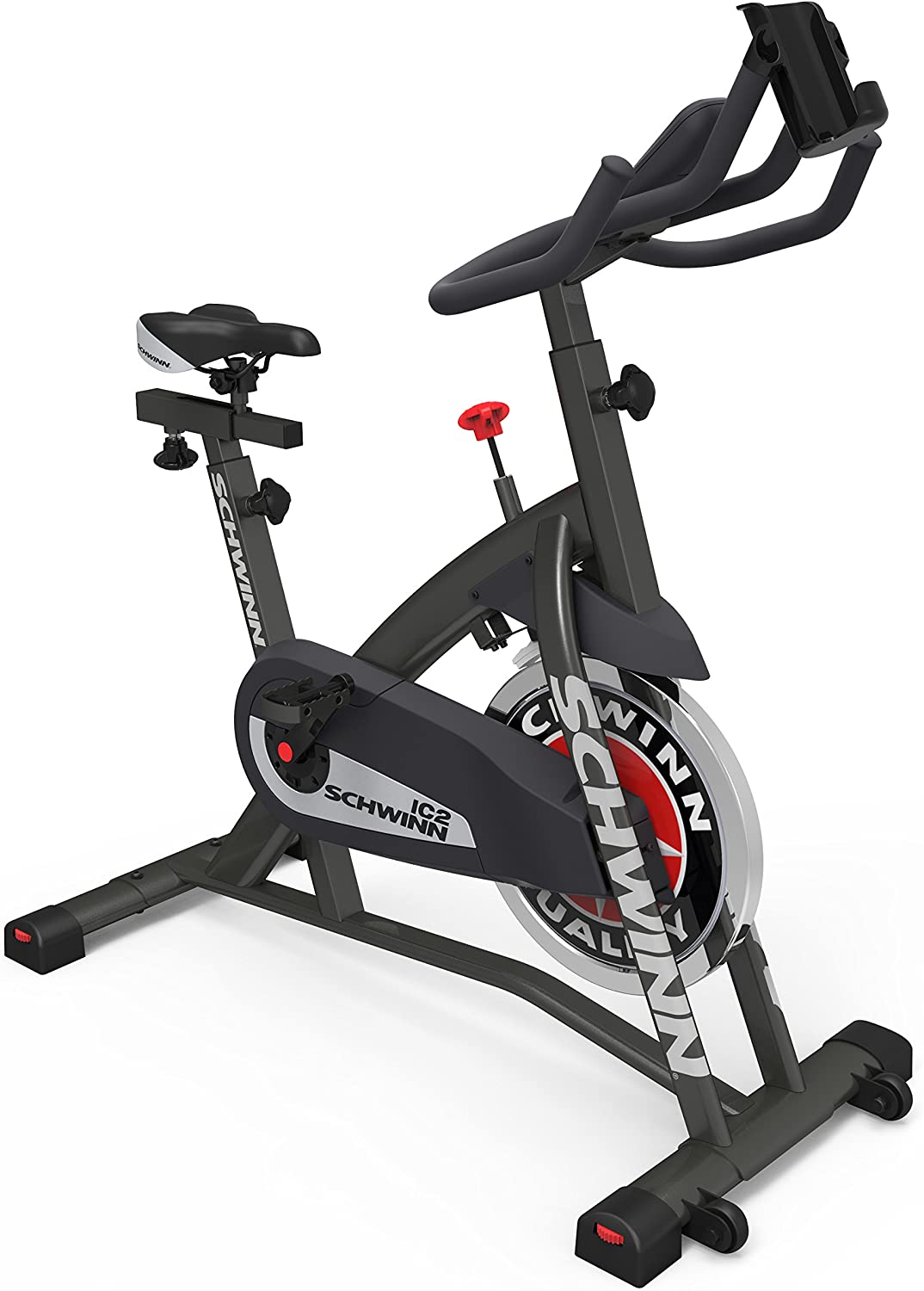 Ergonomics: 4/5
Exercise Range: 4/5
Ease of Use: 4/5
Construction: 3/5
The Schwinn IC2 is a midrange option that offers infinite resistance levels thanks to its flywheel with an inertia drive system. It's also decently adjustable with an easy to use LCD screen at the expense of premium build quality that usually costs twice or more.
Sunny SF-B901 -$285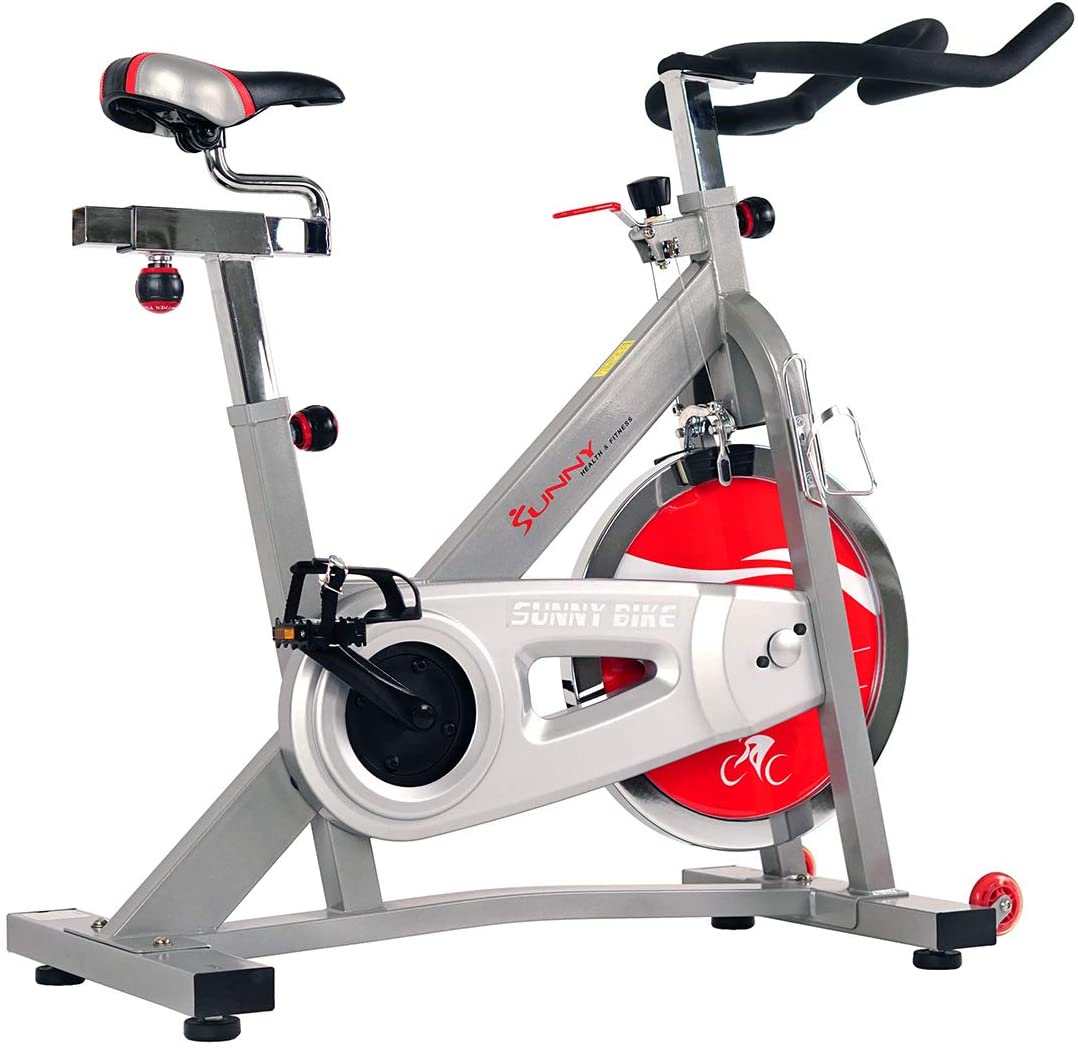 Ergonomics: 4/5
Exercise Range: 3/5
Ease of Use: 3/5
Construction: 4/5
The Sunny SF-B901 is the budget option in Consumer Report's line up for exercise bikes. Its not as feature-rich as the other models, but its construction quality and adjustability punch well above its price point.
Horizon Fitness M4 – $400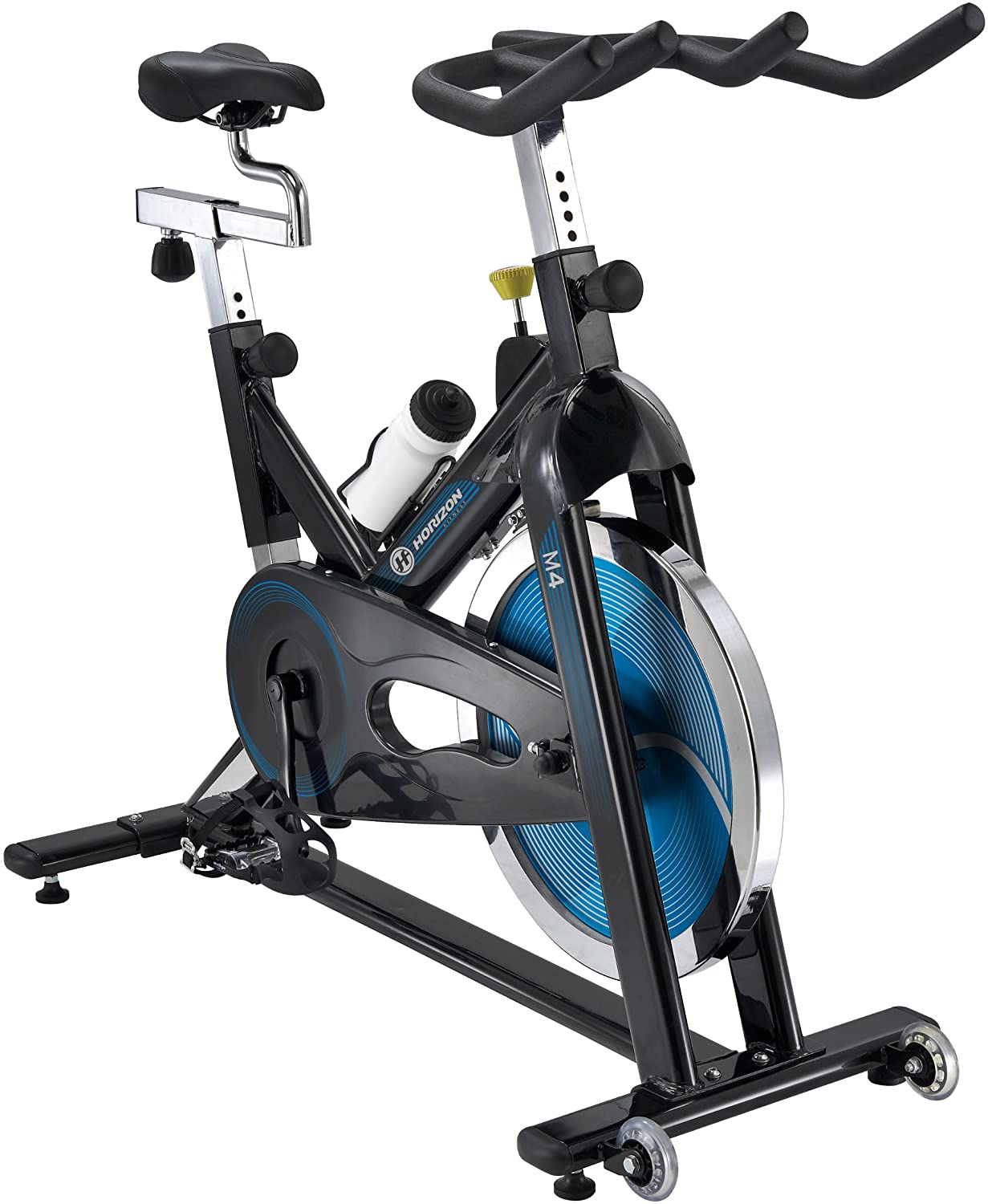 Ergonomics: 4/5
Exercise Range: 4/5
Ease of Use: 4/5
Construction: 3/5
The Horizon Fitness M4 is a better-looking alternative to the Schwinn IC2 above that feature excellent adjustability and exercise range. It also features micro-adjustments to its resistance while the handlebars and seat post can be custom-fitted to the user.
ProForm 300 SPX – $300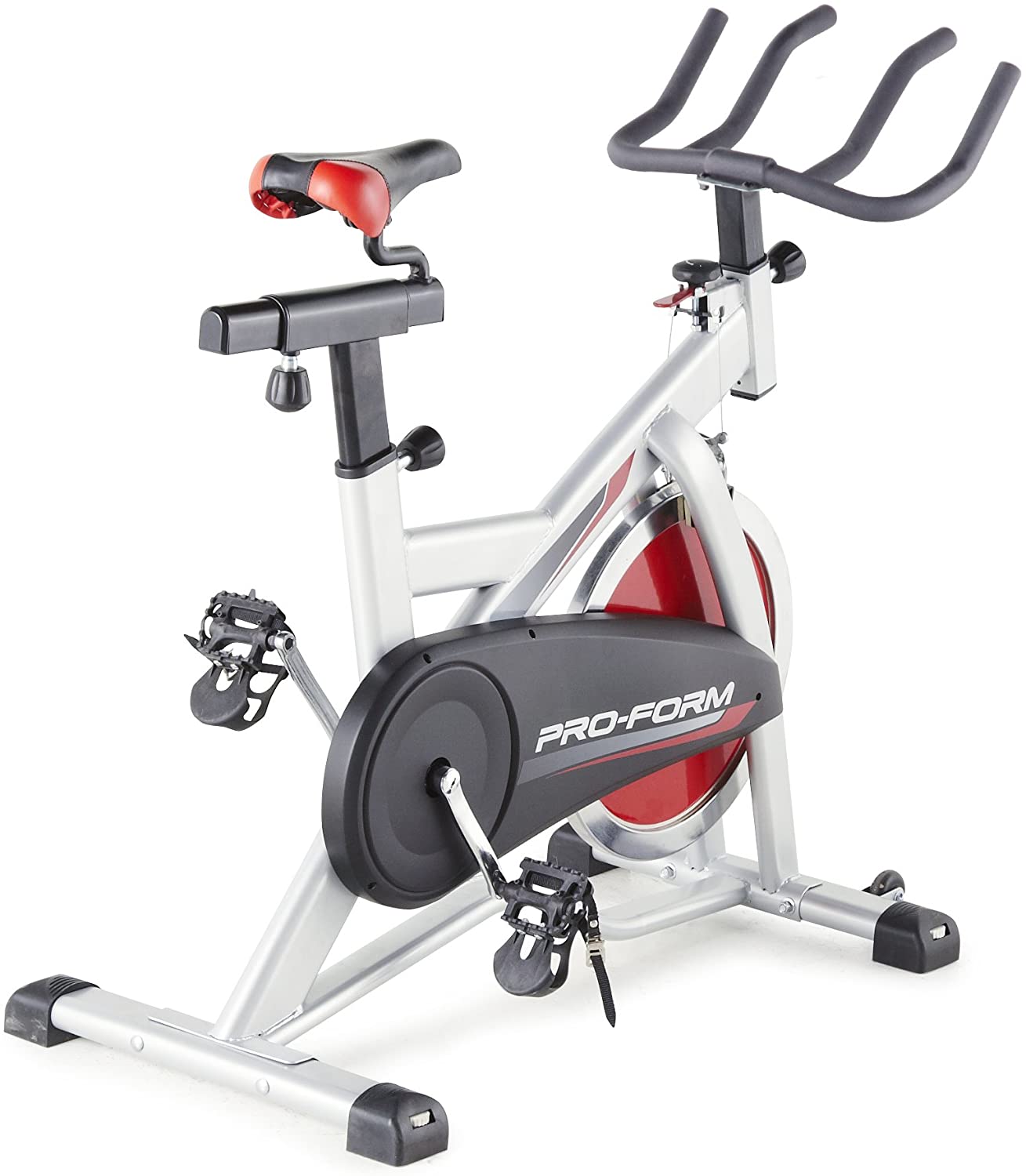 Ergonomics: 4/5
Exercise Range: 4/5
Ease of Use: 3/5
Construction: 4/5
The ProForm 300 SPX's upright design with an adjustable seat and handlebars will provide great comfort while its great exercise range takes care of varying your workouts. It's not as easy to configure and use as the other options here, but its low price is a great motivation to buy it.
Stamina CPS 9300 – $550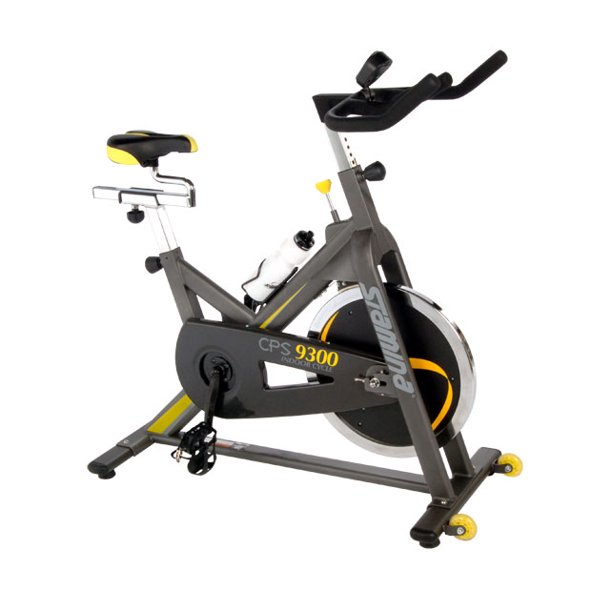 Ergonomics: 4/5
Exercise Range: 3/5
Ease of Use: 4/5
Construction: 3/5
The Stamina CPS 9300 is another top pick in the midrange price category with its heavy-duty and solid frame and great ergonomics. It's rather easy to use even if assembly is required, plus it packs some features that can rival the high-end models above.