Electric toothbrushes are essential for your oral health since they are effective and efficient at what they are designed to do. Studies show that brushing for at least 2 minutes twice a day is the most effective regimen you can do for oral health. It also applies to a manual toothbrush, but having a convenient alternative makes brushing less of an ordeal.
Regular brushing helps prevent plaque buildup, bad breath, tooth decay, and gum disease so it is very important. It only takes 2 minutes twice a day as mentioned, but it's often overlooked or incorrectly done by many families worldwide. Some can brush too harshly and damage the gums and the teeth's enamel in the process.
Why Should You Should Buy the Best Electric Toothbrushes
Regular or manual toothbrushes work fine provided that you are brushing properly, especially when your dentist says that you are doing a good job. However, there is some research that electric toothbrushes can do it better in some ways. It is proven to be better at removing plaque and bacteria, plus the strokes are consistent so you won't be shaving off your enamel or slashing gums while brushing.
It's also obvious that you don't have to sweep back and forth with electric toothbrushes since the motorized head already does the job for you. That means kids and adults with conditions like arthritis can brush properly and reach well inside the mouth to clean all their teeth up. Just make sure to change your brush head every 3 to 4 months and pick one with an ADA seal of acceptance which guarantees performance and safety.
Why Trust Consumer Reports
Consumer Reports went and tested various electric toothbrushes that cost from 9$ to as much as $220. They used a panel of 20 individuals between 18 and 65 with good dental health. They then rated each product with an overall score that's based on cleaning capabilities, battery capacity, ease of use, noise, and extra features.
Each person in the panel skipped oral hygiene for 24 hours and had their plaque levels measured by a dental hygienist. The electric toothbrushes then were used by the testers for 2 minutes each before another plaque level measurement from the dental expert. This dictated how the models performed while the other categories are rated in between.
Consumer Reports always goes the extra mile in testing several products to squeeze out which the best ones are. It bases its recommendations on excellent options which rank highly in every testing criterion so consumers can get their money's worth.
The Best Electric Toothbrushes 2022
Oral-B iO 7 Series (83)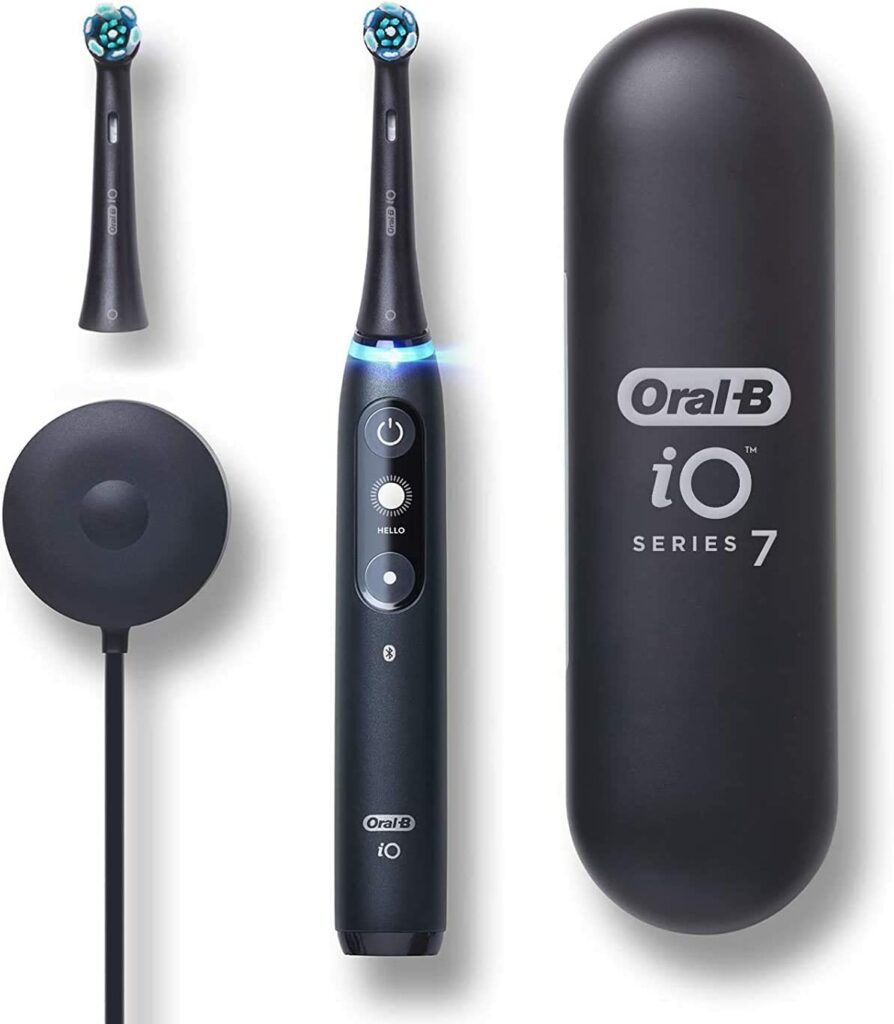 The Oral-B iO 7 Series features signal lights that glow red or green to tell if you are brushing too soft or too hard. It has a dentist-inspired round brush head that helps you reach every corner, plus it comes with a charging travel case for your convenience. It even features live coaching and a timer that tracks your brushing and guides you to a perfect clean.
Oral-B Genius X 10000 (80)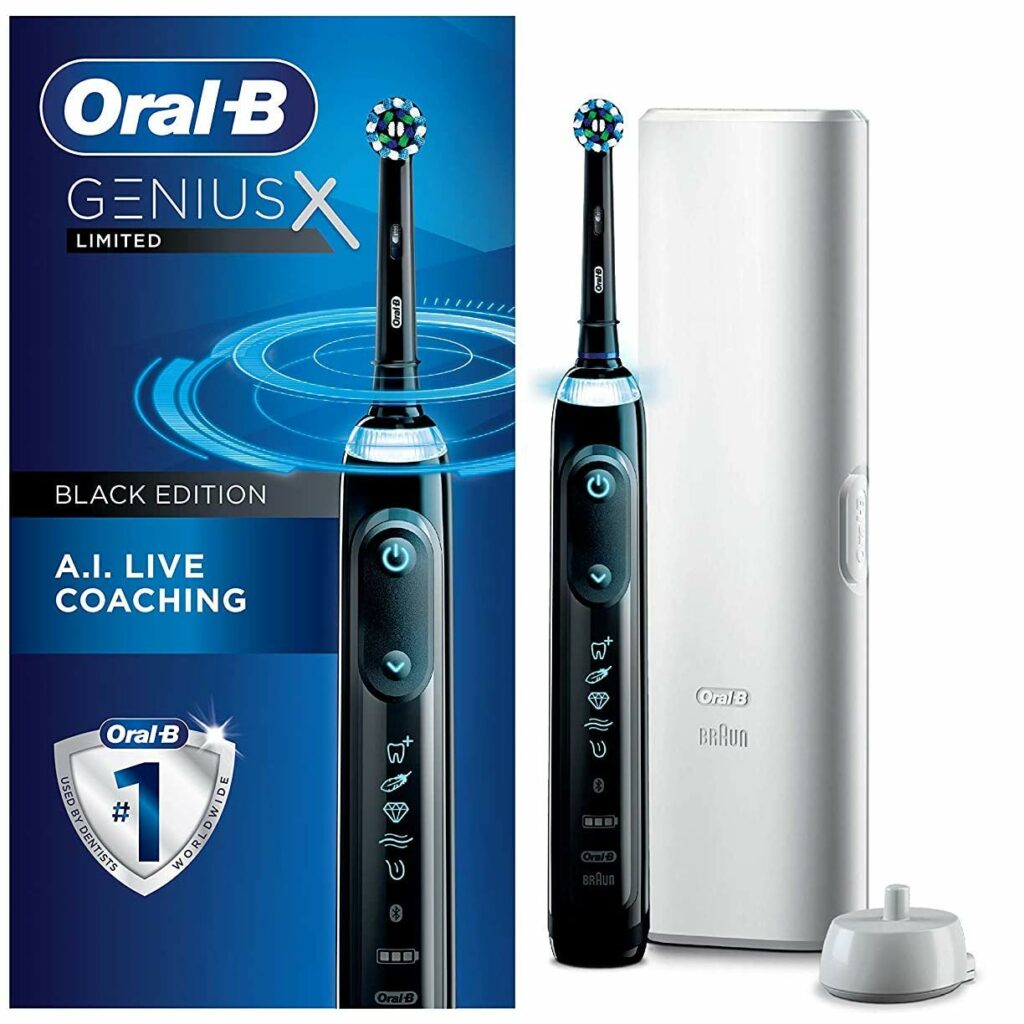 The Oral-B Genius X 10000 features an AI which has learned from thousands of brushing techniques to instantly recognize your style and guide you properly. It connects to your phone via Bluetooth so you can get your digital daily coaching conveniently. The package includes a replacement brush and a travel case so you can take it with you on vacations or business trips.
Bruush Electric Toothbrushes (79)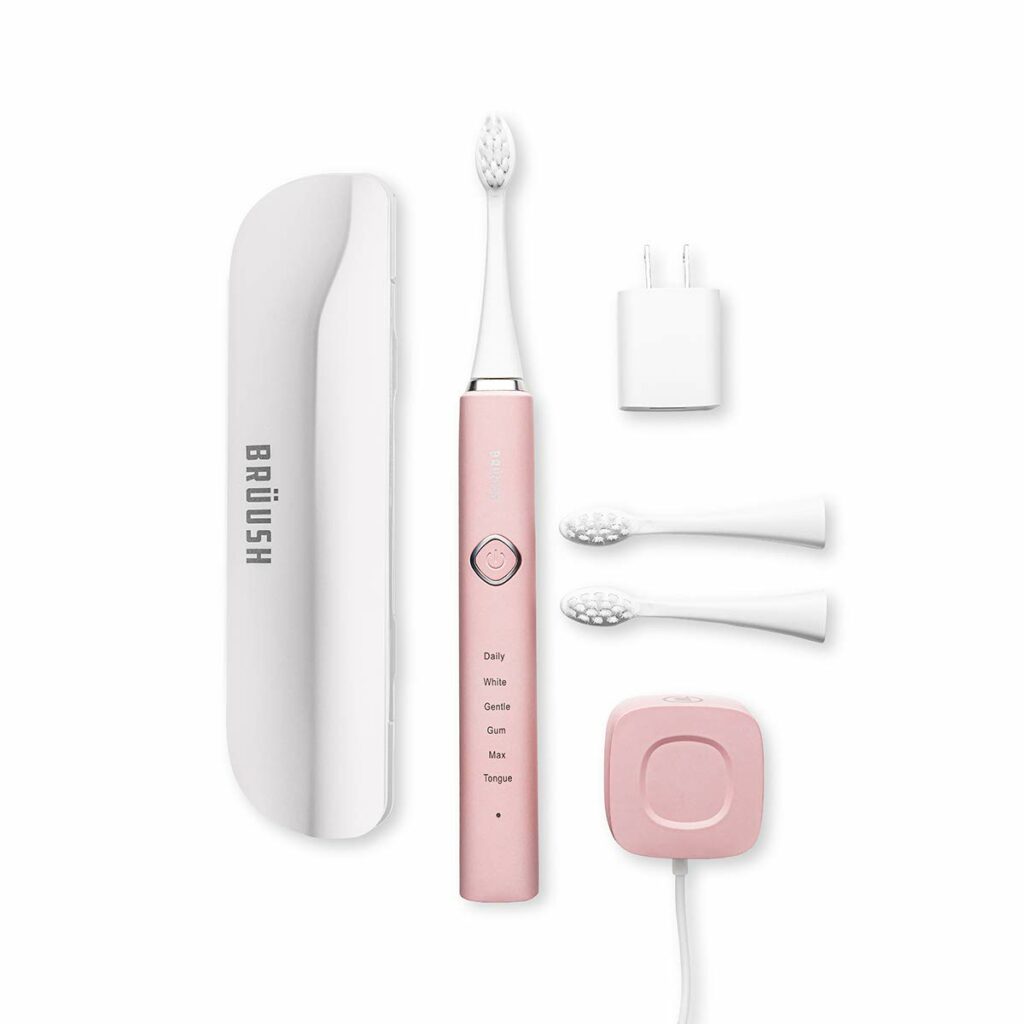 The Bruush Electric Toothbrushes uses technically superior sonic technology to deliver 31000 strokes per minute. It also comes with plenty of extras like its case and wireless charger, plus it lasts up to 30 days on a single charge.
Philips Sonicare ProtectiveClean 6100 (77)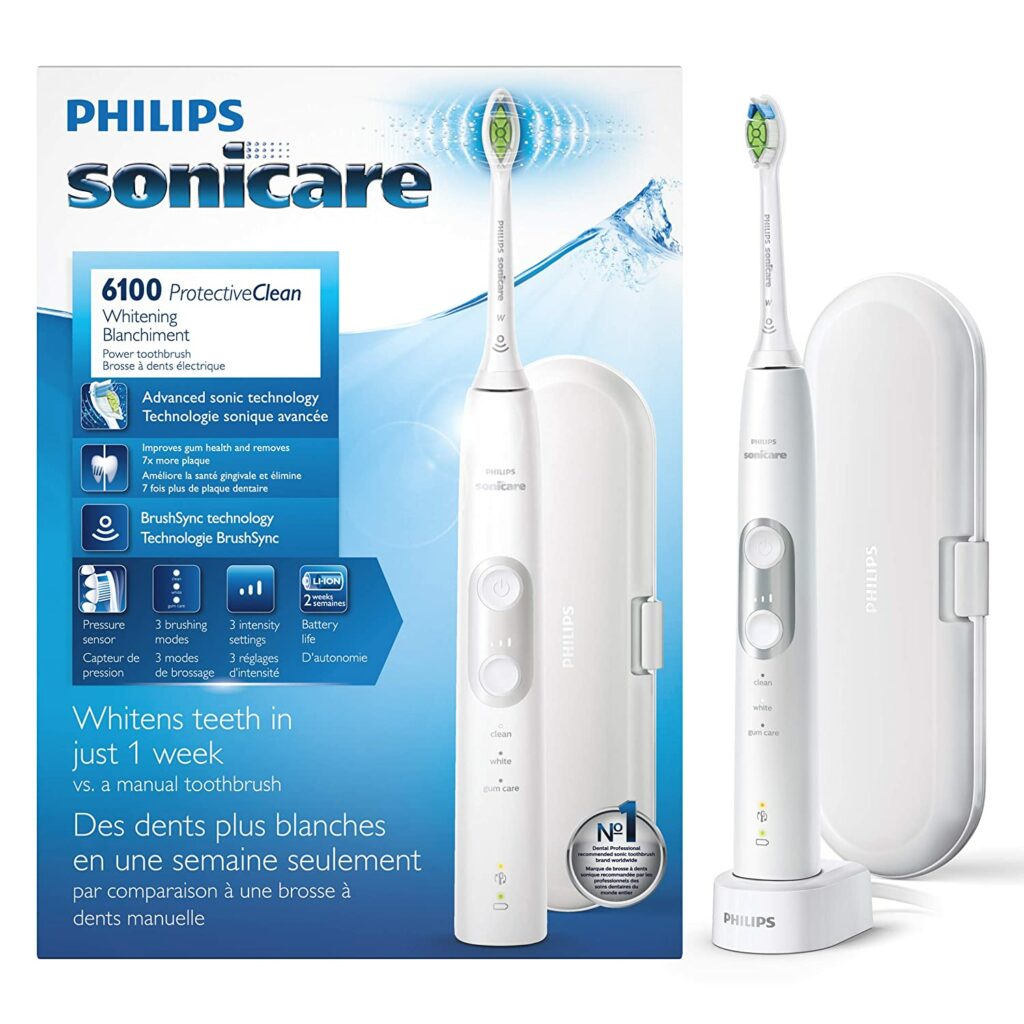 The Philips Sonicare ProtectiveClean 6100 is a compact and portable wireless electric toothbrush that is gentle on your teeth. It has 3 modes so you can customize your experience and it can tell you when to change its brush heads. It also comes with a premium travel case and it can let you know if you are brushing too hard.
Oral-B Pro 6000 Smart Series (76)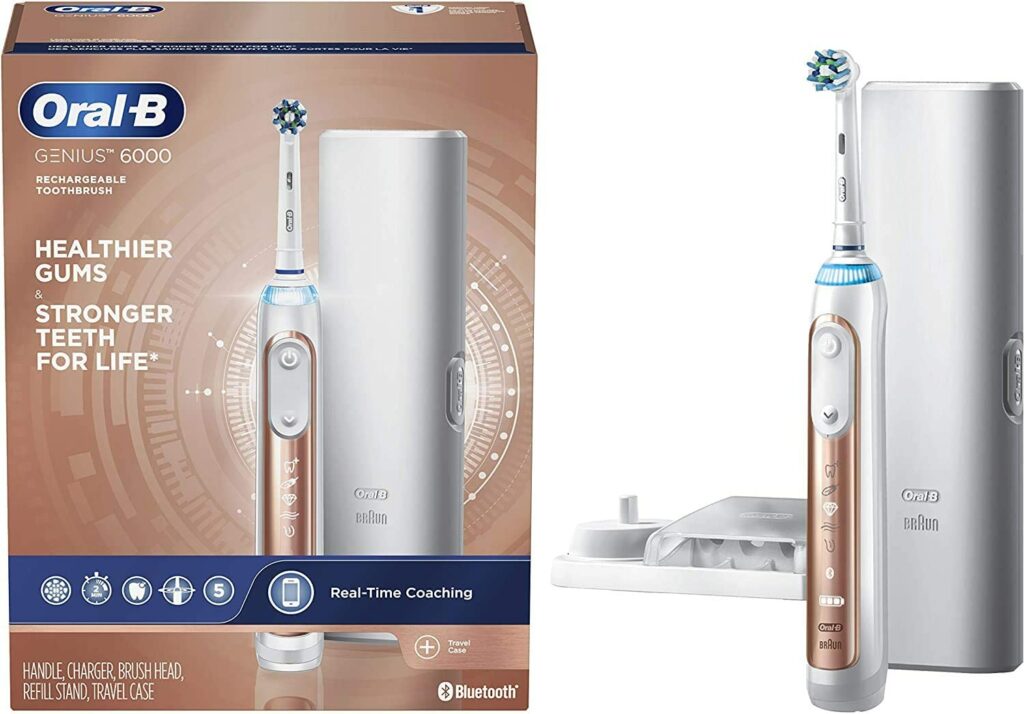 The Oral-B Pro 6000 Smart Series' unique feature is its 360 smart ring with LED lights which can be customized to sit your brushing experience. It's rechargeable with 6 modes for different tasks and it has a timer in the handle that reminds you to switch to a different area.
Brightline 86700 (75)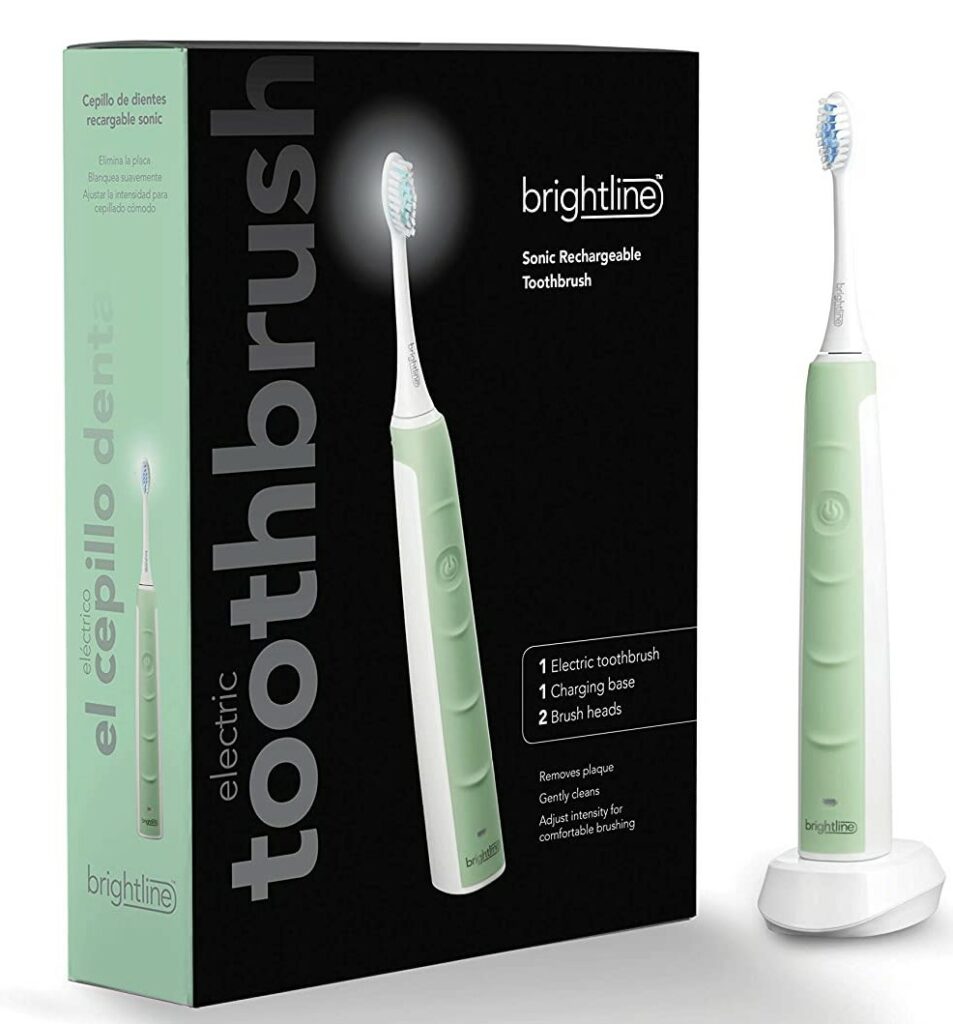 The Brightline 86700 is the undisputed value king in this list that doesn't sacrifice rechargeability to lower its cost. It lasts up to 25 days on a single charge and is one of the most affordable ADA-accepted electric toothbrushes that are available now.
Philips Sonicare DiamondClean Smart HX9903/01 (73)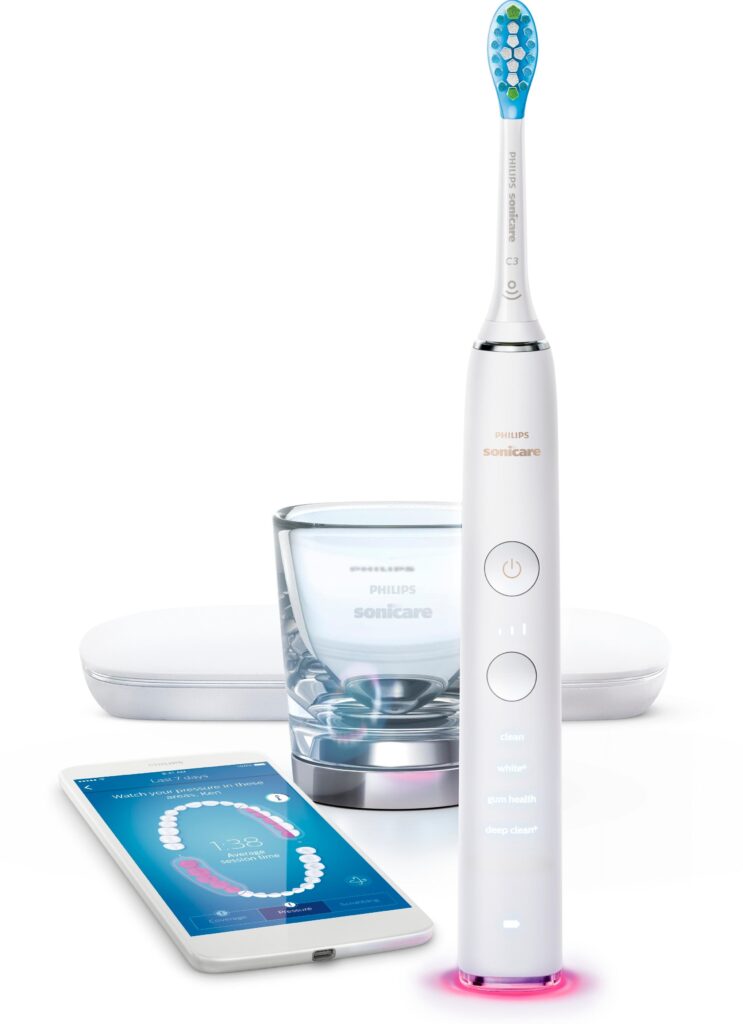 The Philips Sonicare DiamondClean Smart HX9903 offers complete care with its smart sensor technology which will help you hone your brushing technique. It has three different smart brush heads with 4 modes and 3 intensity levels. You can also connect it to an app and get live feedback on your brushing habits for better oral maintenance and health.