Electric razors aren't exactly cheap if you think about it since they start at around $60 and some can go higher than $300. They also have maintenance costs that go between $25 to $45, plus some electric shaver models even have batteries. Being wireless is good and all, but that energy pack inside the device won't last long.
So at some point, you will need to either replace it or skip the trouble and end up just buying another $60 to $200 plus model. Thankfully, Consumer Reports has already cut the chase by testing, rating, and recommending the best electric razors at different budget points. What's great about these top picks is that they all have 30-day money-back guarantees so you can get a refund and buy a more suited option.
Choosing the Best Electric Razors
The reason why the 30-day guarantee is important is that each type of electric shaver or razor provides different results. Foil and Rotary type have their pros and cons, and they are affected by your biology such as skin type or facial contours. Here are some characteristics you need to check out when choosing your next electric razor:
Razor Type – Foil type shavers have floating heads with oscillating cutters that go behind a perforated plate or screen. it is designed to smoothly slide over facial contours, and it has a slight advantage when it comes to the closeness of the shave. Rotary razors, on the other hand, usually have three or four heads with cutters that spin behind a grid. They are quieter and easier to clean so they are quite popular.
Battery and Charging – Electric razors typically last up to 7 shaves on a single charge, but it is easy to forget to top it up. Some models only take an hour, but the models with beefy power packs can take as much as 12 hours. It is also worth looking into products with automatic shutoff so the shaver doesn't get overcharged if it's left connected to the charger.
Power Indicator – it's best to grab a razor with at least a low-battery warning or a battery level indicator so you don't forget to charge it up again.
Corded Options – Wireless electric razors are your best option for convenience, but it would also be nice if you can use the device if it is plugged in. Note that it must be explicitly stated that you can use it while it is charging to ensure that it's safe to do so and you won't be electrocuted.
Cleaning Features – Some offerings have unique features like self-cleaning systems or dedicated cleaning kits that will help tremendously with maintaining the shaver's efficiency.
Waterproof – Some models can be used for wet shaving, like when you are in the shower. This goes hand in hand with easy cleaning since you can simply rinse the shaver on the faucet.
Why Trust Consumer Reports
Consumer Reports when ahead and bought almost every available electric shaver on the market for in-house testing and evaluation. The group follows specially-designed and lab-controlled tests to accurately rate each product. Their performance in every related category is put to the test, but their value per dollar spent is also considered.
Consumer Reports tests hundreds of products annually without any sponsorship from any brand to avoid bias. Each product is bought off the shelf so it's guaranteed that it won't be a cherry-picked sample. We recommend subscribing to them if you regularly shop and want to maximize every penny you are willing to spend.
Consumer Reports Recommended Best Foil Electric Razors 2022
Braun Series 7 790cc-4 Shaver System (80) – $250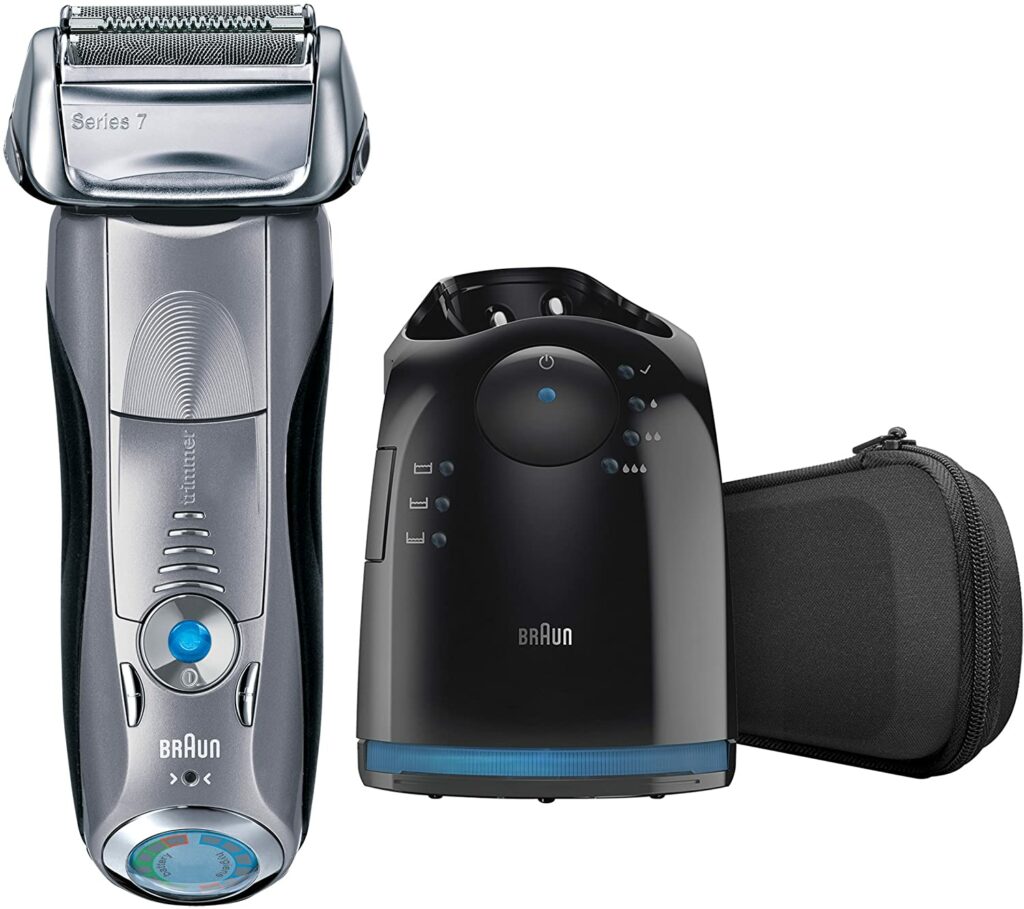 The Braun Series 7 790cc-4 Shaver System features a top-shelf intelligent system that guarantees clean and even shaving with every stroke. It's easy to use with its Clean and Renew system, plus it has an LCD display and charging base that will make regular use more convenient.
Braun Series 7 760cc-4 (80) – $240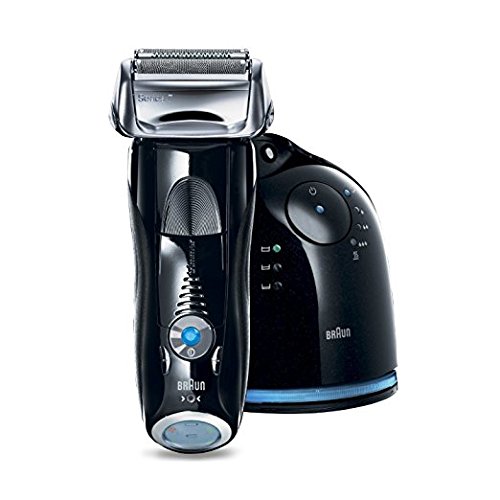 The Braun Series 7 760cc-4 is a slightly cheaper variant compared to the one above, except it doesn't have an LCD screen. However, it still features the same intelligent sonic technology and the advanced clean and charge station, so it performs just as well as the model above.
Braun Series 7 Shaver 720s-4 (80) – $220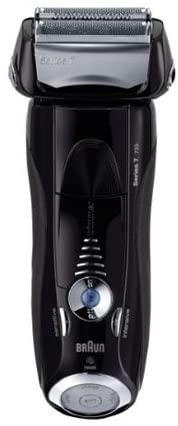 The Braun Series 7 Shaver 720s-4 is the lowest-priced pick from the brand that performs comparably with the two above. It shaves just as clean as comfortable, but it lacks the charging base with self-cleaning functionality.
Panasonic Arc4 Multi-Flex ES-LA63-S (77) – $150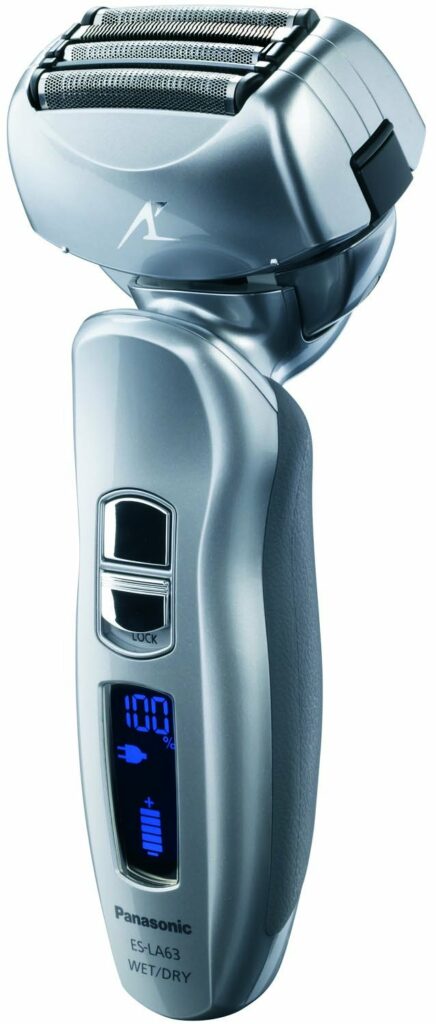 The Panasonic Arc4 Multi-Flex ES-LA63-S features high performance with its dual motor and multi-flex pivoting head. It can be used while wet in the shower, but it also has a pop-up trimmer feature that lets you clean sideburns and mustaches.
Panasonic ES-LA93-K (77) $300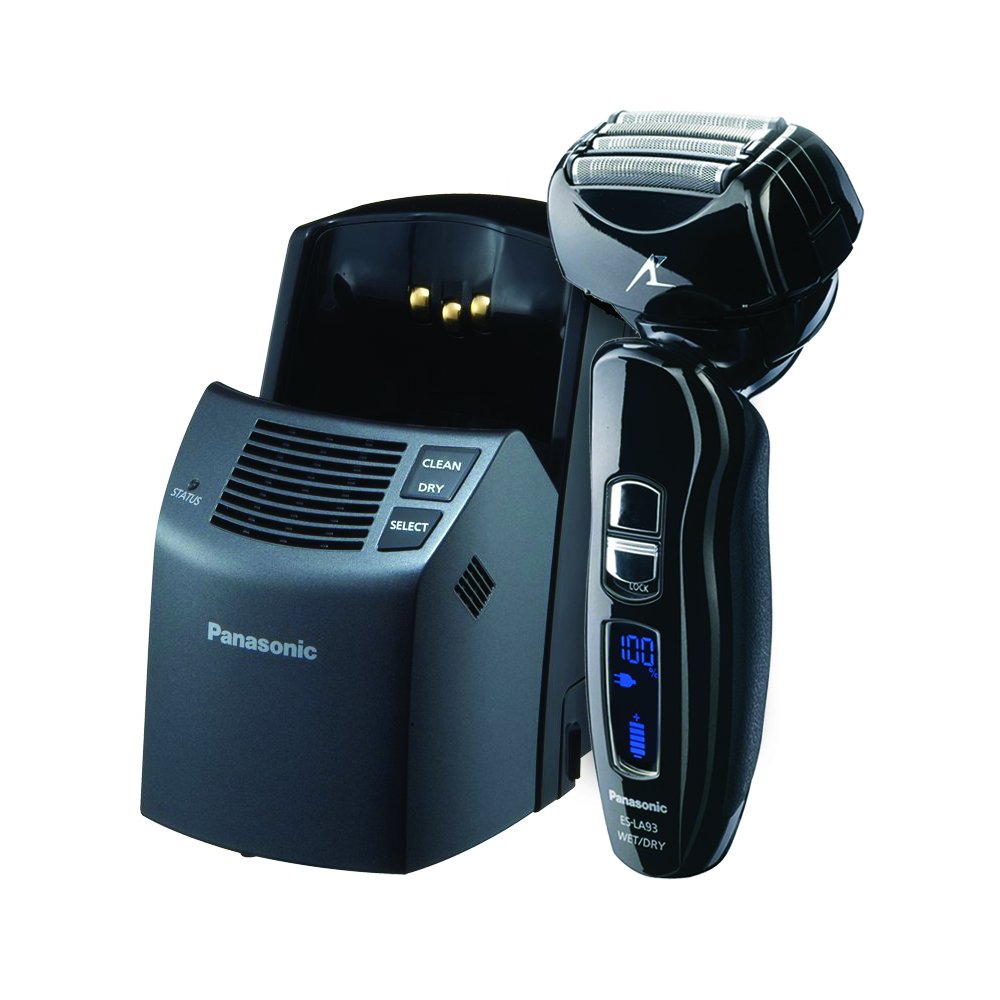 The Panasonic ES-LA93-K is a premium variant with a dual motor and multi-flex head system that works even when it is wet. This package includes an automatic clean and charge station and an LCD screen so it's very easy to use and maintain for extended use.
Consumer Reports Best Recommended Rotary Electric Shavers 2022
Philips Norelco SensoTouch 3D 1250X (73) – $200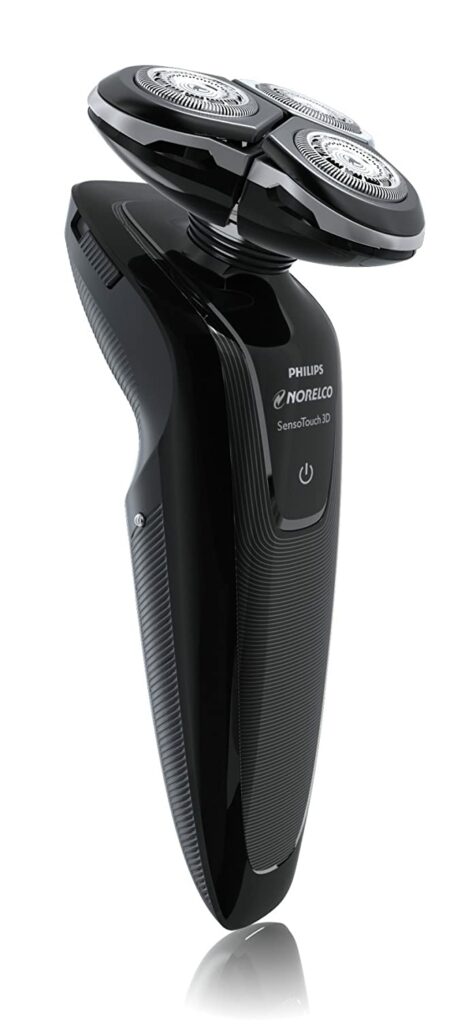 The Philips Norelco SensoTouch 3D 1250X is the best overall Rotary electric razor according to consumer reports. Its Gyroflex 3D system offers excellent tracking of your face's contours, plus it can be used wet or as a trimmer for sideburns and mustaches.
Philips Norelco SensoTouch 3D 1250XCC (72) – $250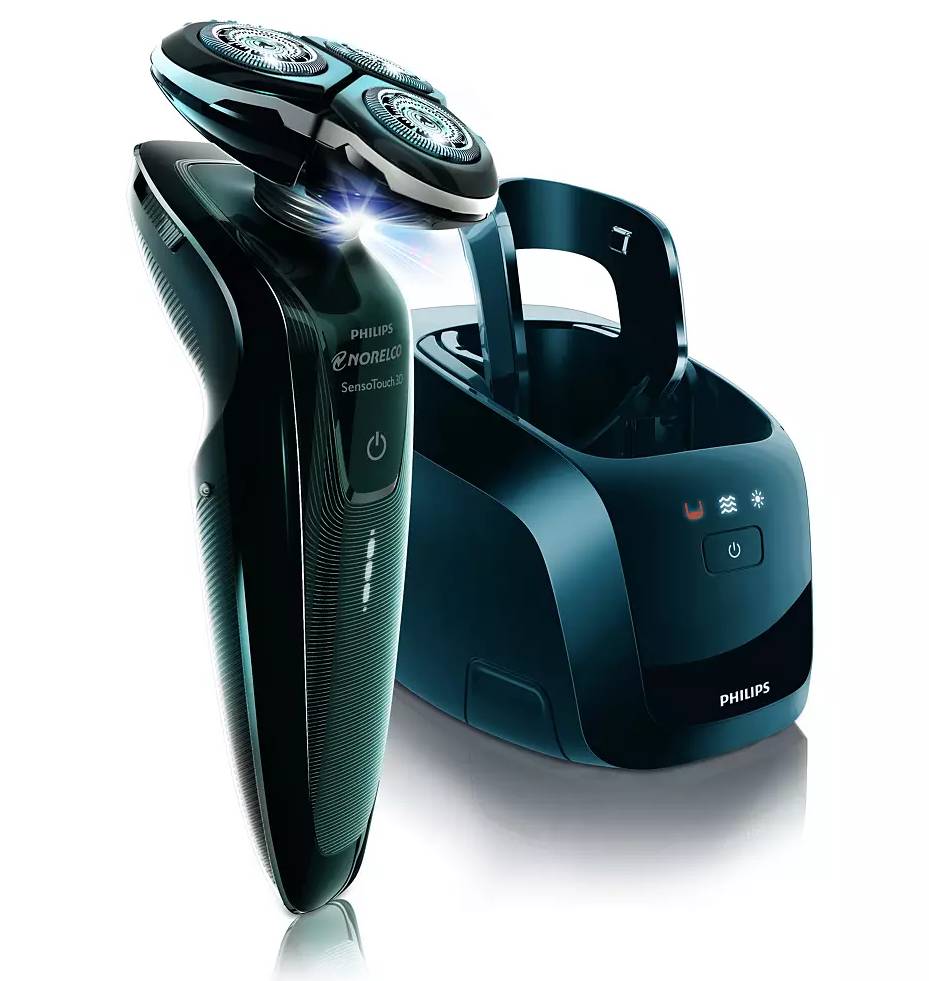 The Philips Norelco SensoTouch 3D 1250XCC is a premium option that features the same contour-following shaver. It includes a charging base with a Jet Clean system that washes out hair and lubricates the blades to keep it in tip-top shape.