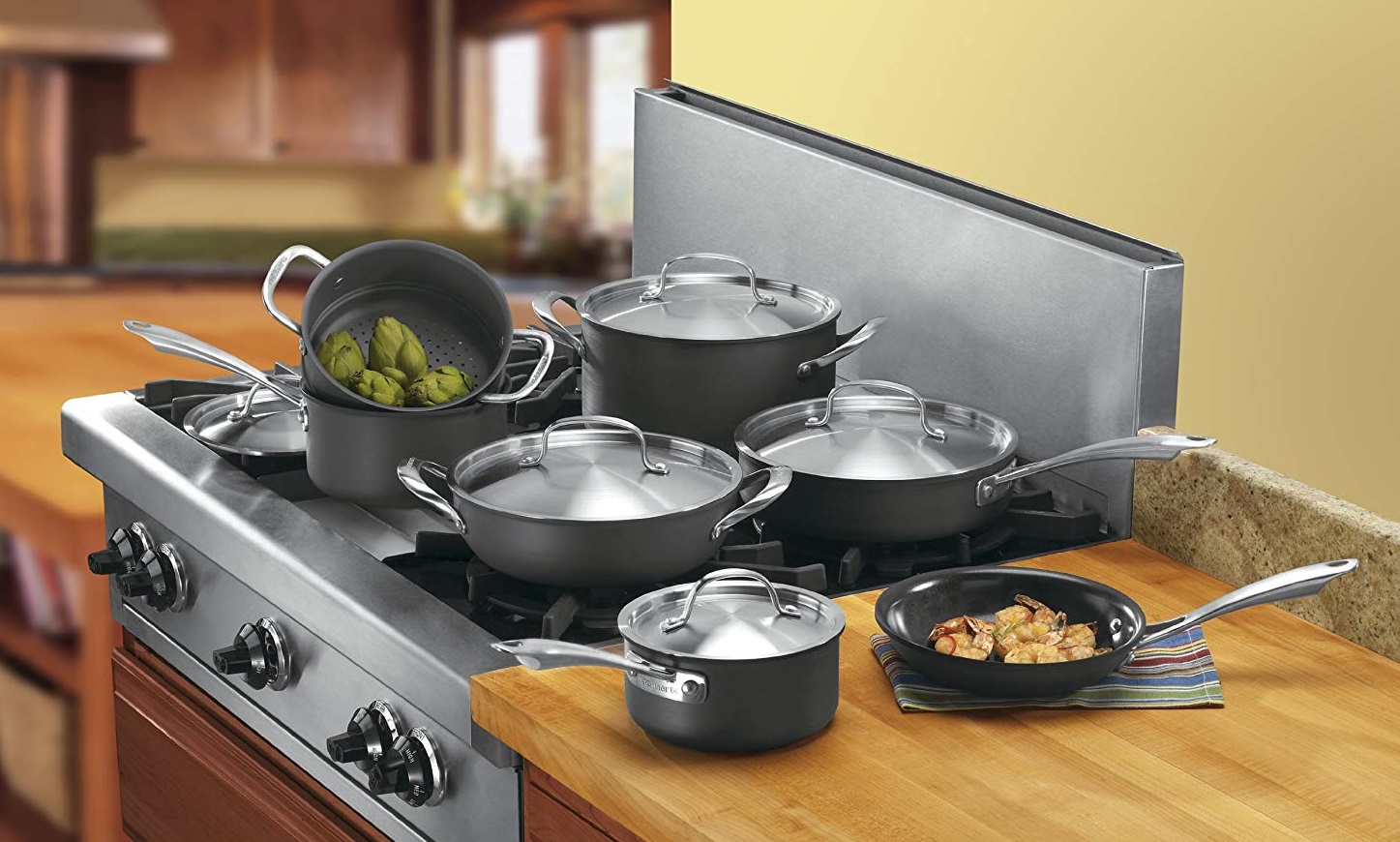 Getting the best cookware set for your kitchen can be a challenge.  A vast array of offers are available and confusing. You can buy pots and pans individually, but a bundled package is a practical way to go. Matching pieces will look good no matter what, adding a picturesque touch to your stove, pantry, or racks.
The most significant factors you should consider are the contents or pieces of the set you need, the material type, and the selling price. Shopping for the best cookware set can get expensive, but thankfully Consumer Reports has your back with the best of the best pots and pans in the market.
Choosing the Best Cookware Set and Pans – Specific Brands or Celebrity Endorsed?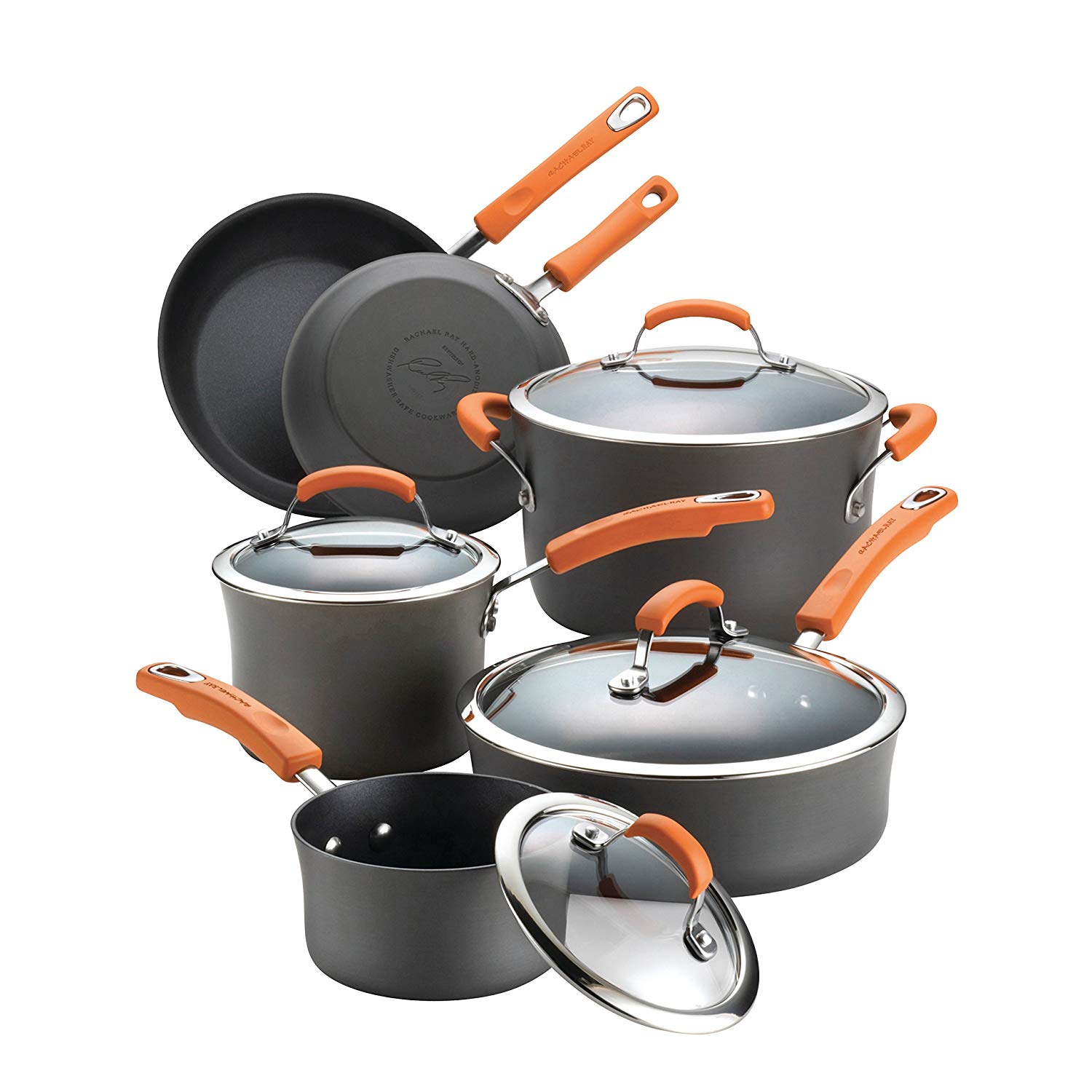 Rachel Ray City Scapes Cookware Set
Some of the products chosen by Consumer Reports can be very surprising since they belong to the upper price bracket of the market. Some of you could be skeptical why a cookware-specific brand is recommended over something like the Rachel Ray Cityscapes Cookware Set or the Ayesha Curry Home Collection. After all, these options are more commercially available since they are expected to be more popular and better performing.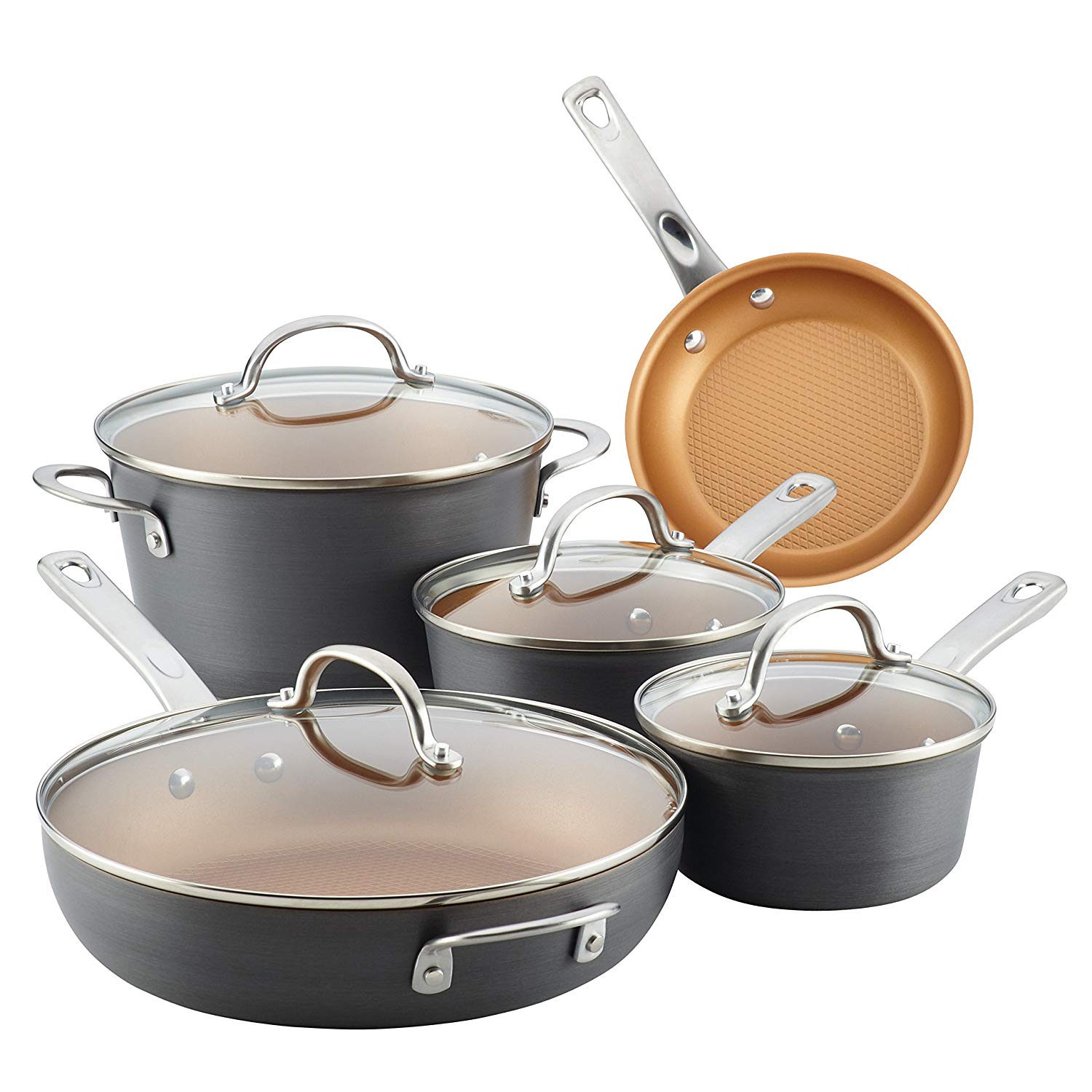 Consumer Reports tests these products in numerous ways, to get the most accurate results for the end user. Bottom line: the testing reveals that money you pay for a celebrity brand goes more towards the endorsement deal rather than the quality. Choose from the best-rated products below if you want industry-leading performance and long-lasting durability.
The Best Cookware Set Recommendations by Consumer Reports
Cuisinart Green Gourmet Hard Anodized GG-12 – Overall Best Nonstick Cookware (83 points)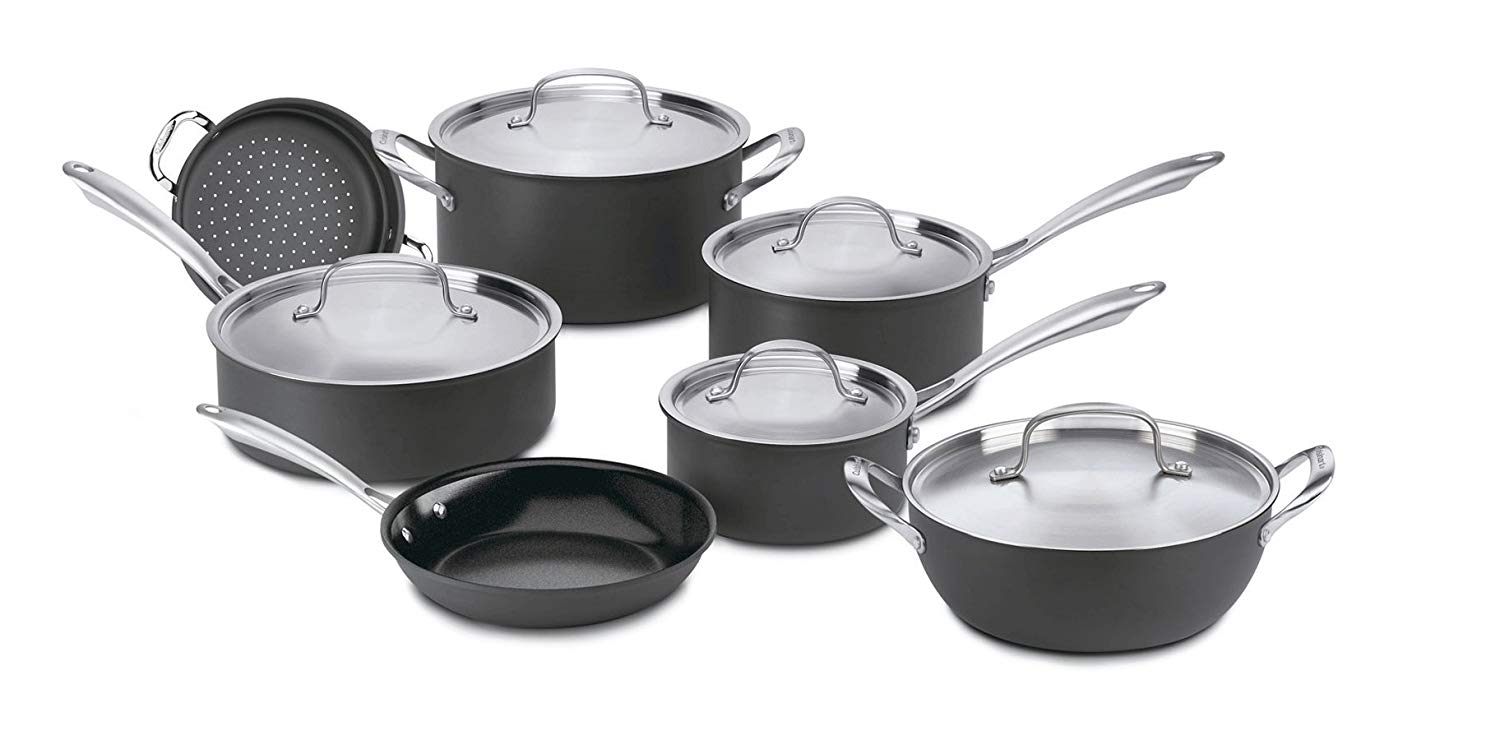 The Cuisinart Green Gourmet is the overall best nonstick cookware set thanks to its anodized aluminum material and a safe, water-based ceramica coating. This product offers best in class performance when it comes to cooking performance, such as it's conductivity and efficiency. It's also a huge plus factor that the Green Gourmet's price isn't too steep for a 12-piece set, making it more accessible than its counterparts.
Swiss Diamond Reinforced #6010 (79)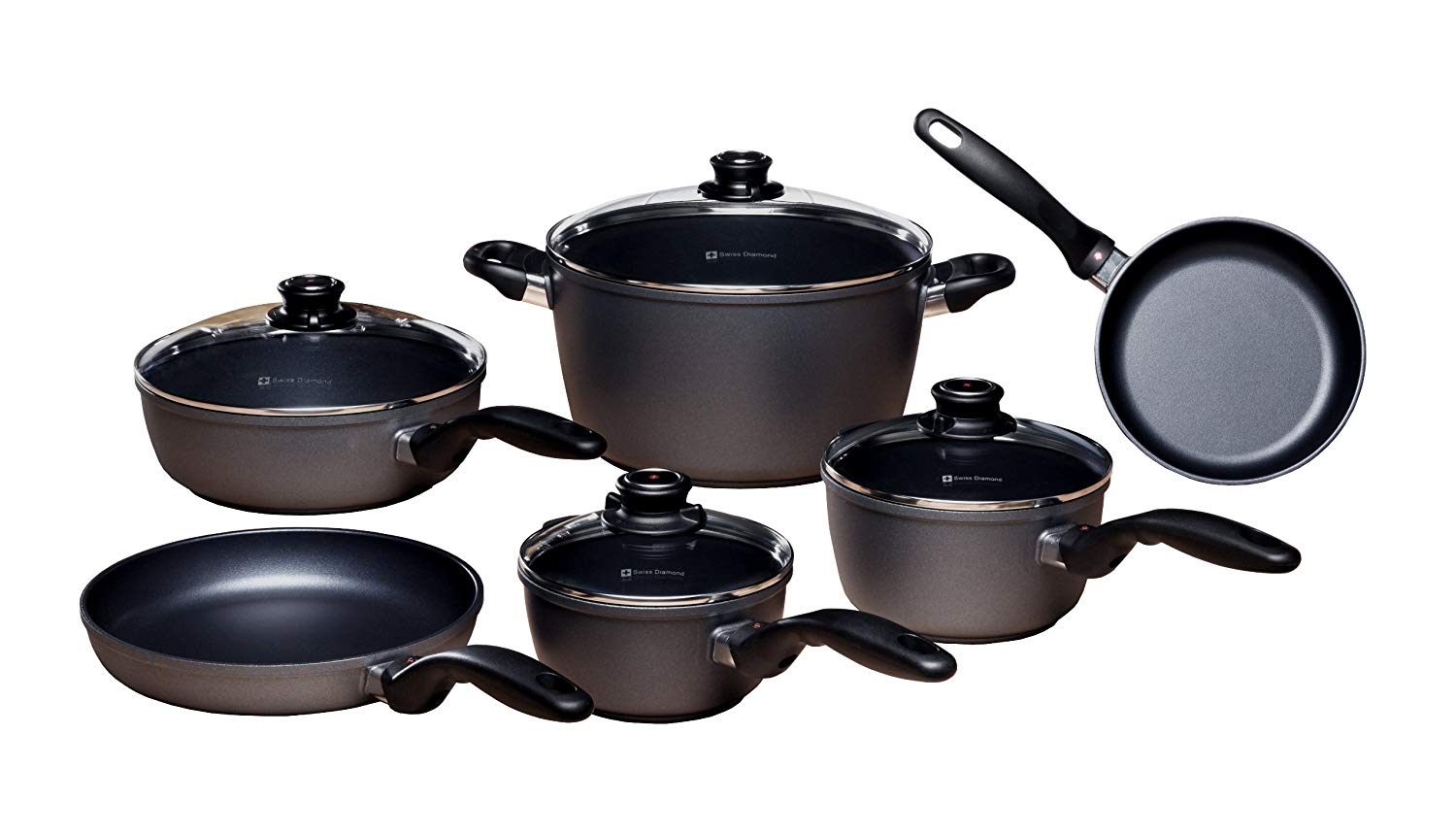 The Swiss Diamond Reinforced #6010 is a high-end option that costs more than twice the Green Gourmet. This 10-piece aluminum's premium provides solid construction and fantastic nonstick durability with its diamond-reinforced treatment so it can stay in your kitchen for ages. The only issue CR noticed with the Swiss Diamond Reinforced is it takes longer to heat up, but that's less of a concern against what the cookware set offers.
All-Clad Stainless Steel – Best Uncoated Cookware (66)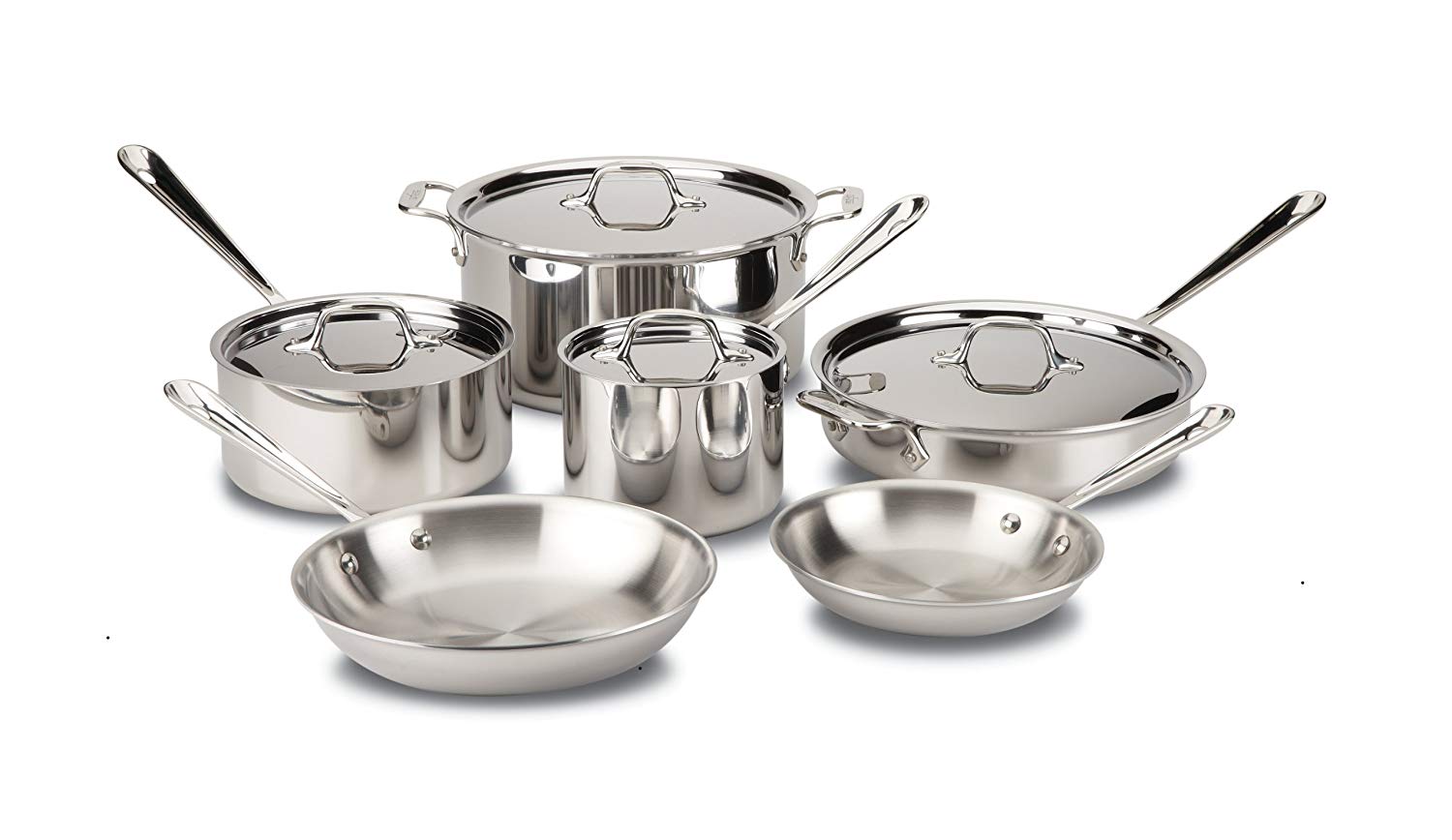 The All-Clad stainless steel is the best option for uncoated pots and pans due to its premium quality and extremely durable, 3-ply construction. This 7-piece set will cost you, but Consumer Reports thinks that it's a decades-worth investment that you should make for your beloved kitchen. The simmering and frying pans are top-notch and the best in the business when the best non-stick cookware options aren't part of your shopping list.
Zwilling J.A Henckels Energy Nonstick – Best Stainless Nonstick Frying Pan (81)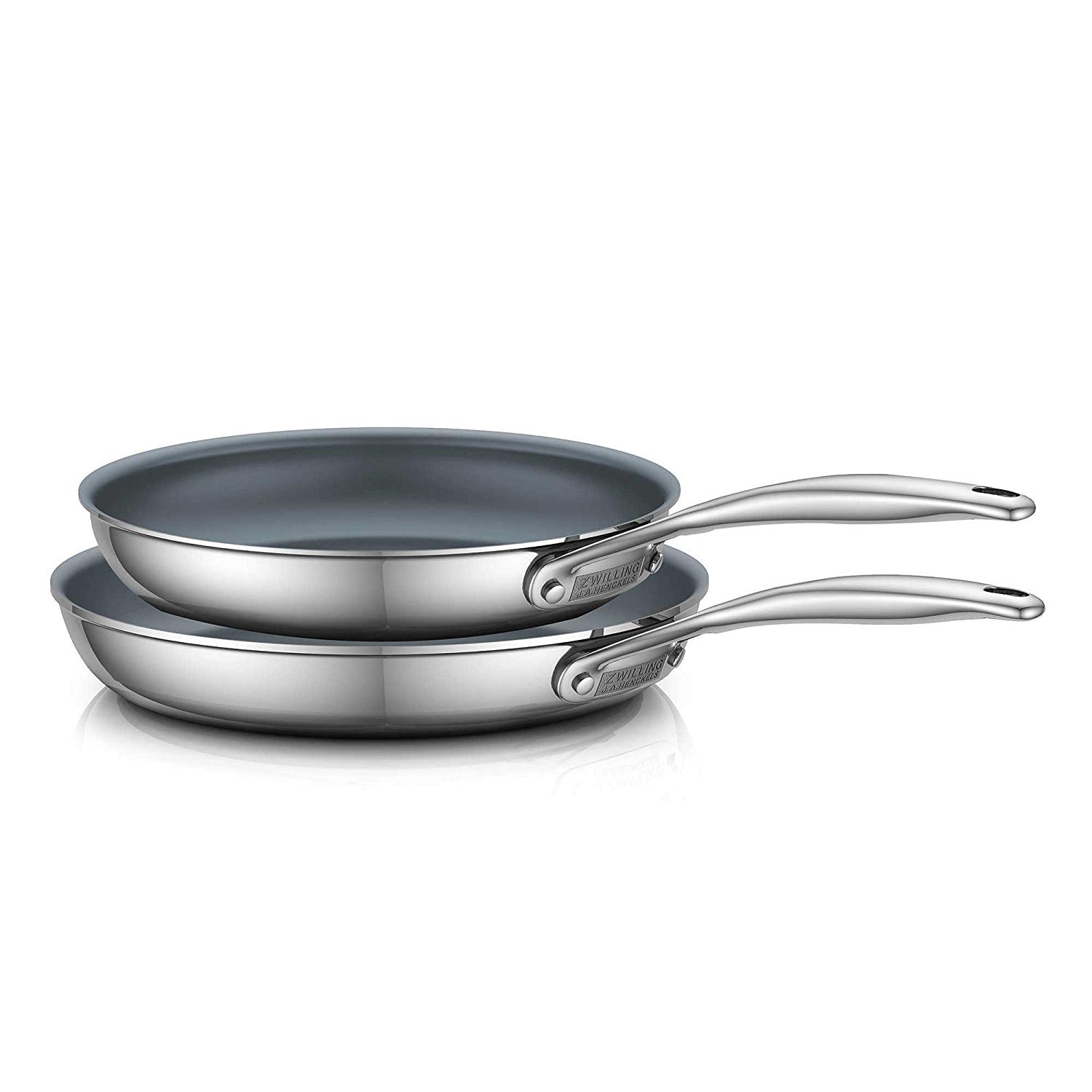 The Zwilling J.A Henckels Energy Nonstick is the best nonstick frying pan option according to Consumer Reports due to its high-end design and performance. The 2-piece package includes an 8-inch and 10-inch frying pan that are both effective at evenly frying your meals. The stainless material adds excellent durability while the advanced Energy coating offers exceptional food release and durability in regular use.
Swiss Diamond Nonstick #6424 – Best Aluminum Nonstick Pan (80)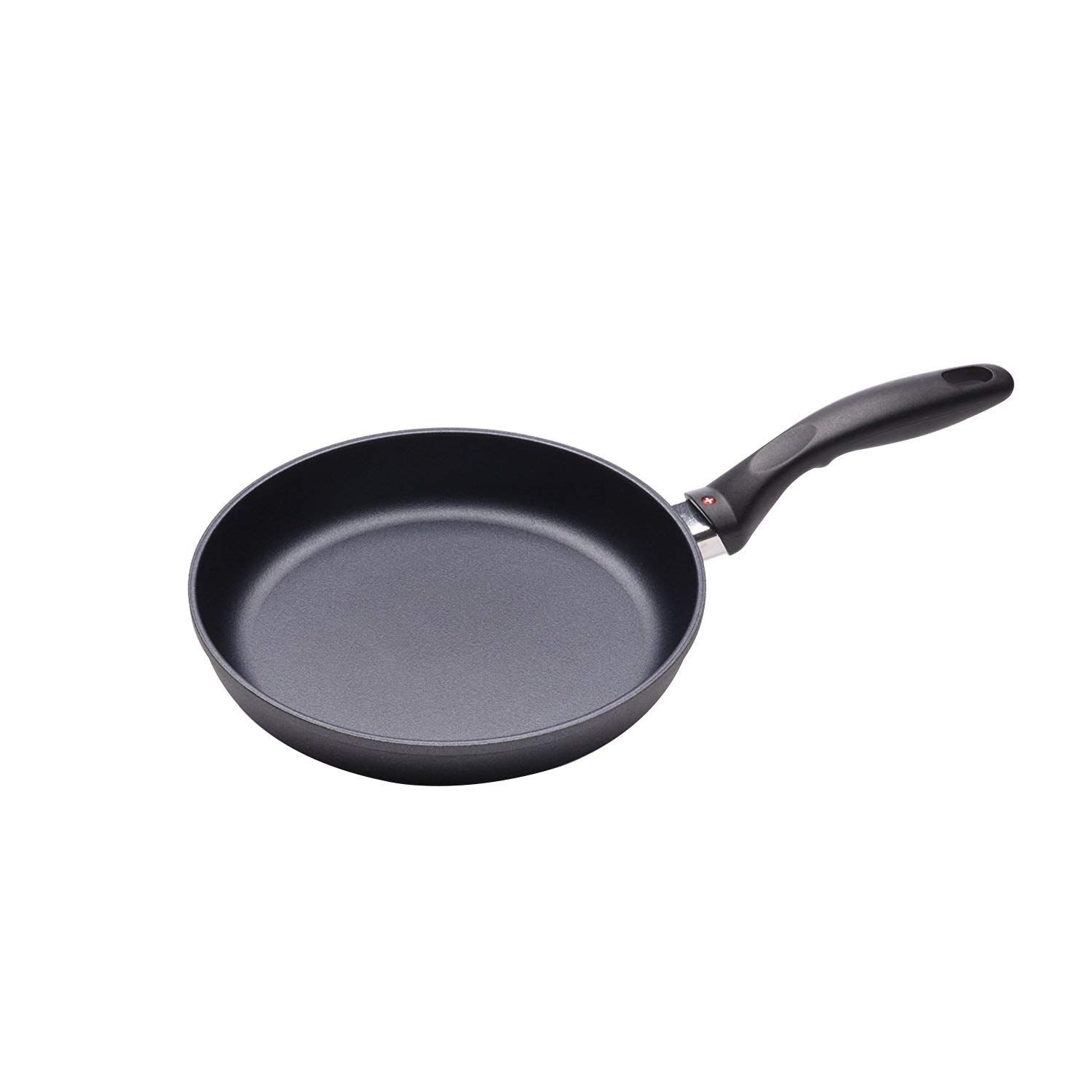 The Swiss Diamond Nonstick #6424 combines a Swiss-made cast aluminum pan with a patented diamond-reinforced coating for extreme durability and cooking performance. The ergonomic handle is very effective at warding off heat for comfortable use, while the scratch-resistant surface makes it easy to clean and maintain. This is an expensive option, but Consumer Reports thinks it's worth spending the extra cash for a kitchen mainstay like this.
Member's Mark Nonstick Pan (Sam's Club) – Best Budget Nonstick Frying Pan (75)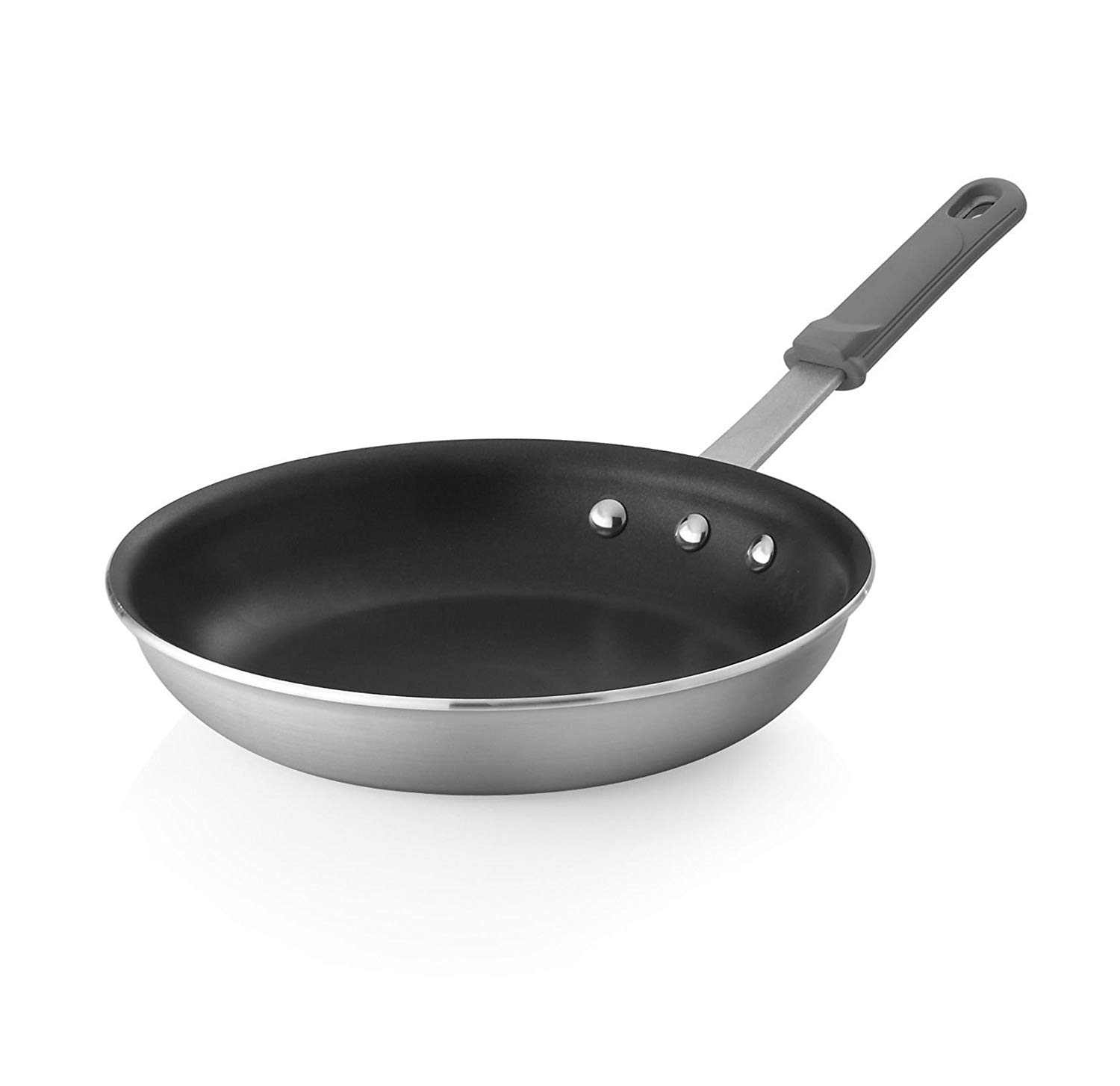 The Member's Mark Nonstick frying pan is unbelievably cheap, but Consumer Reports' testing has revealed that it can go toe to toe with the more expensive options. This affordable product features the best food release capability in the line up with comparable durability and reliability to the branded models. This result isn't surprising since sellers like Sam's Club have strict quality control protocols a product must go through before it hits the shelves.
Red Copper Nonstick – Affordable Nonstick Pan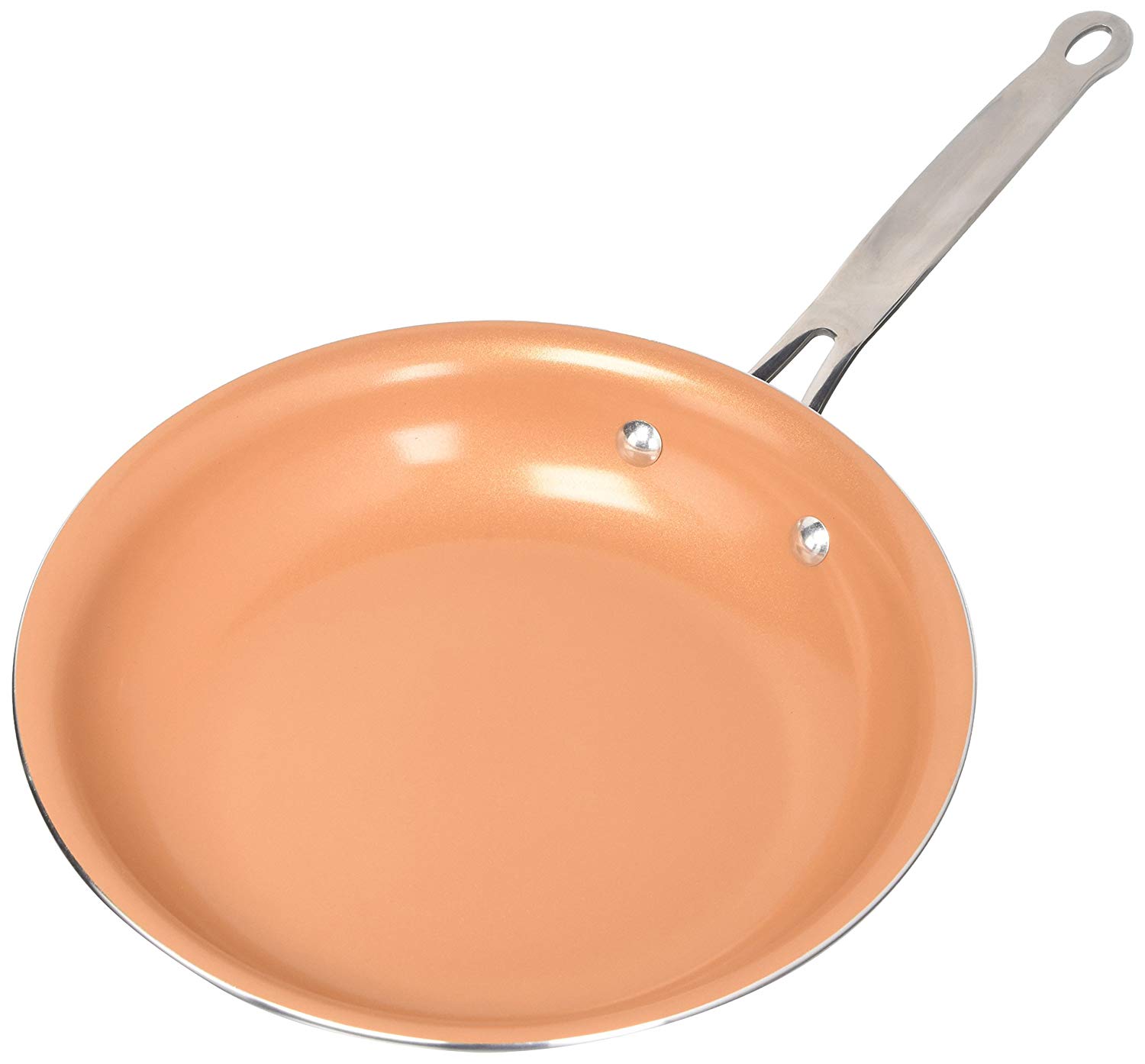 The Red Copper nonstick is a better-looking alternative to the pan from Sam's Club with a minimal 5-dollar difference. That extra five bucks goes a long way since this option performs better when it comes to cooking evenness and a higher oven temperature limit.
All-Clad Tri-Ply Stainless Steel – Best Uncoated Frying Pan
The All-Clad Tri-Ply's triple-layer bonded construction ensures that it's well worth the premium price tag due to excellent durability. The product's low profile flatness and shape make it a versatile tool for your kitchen, while the polished, star-burst texture offers good stick resistance. This model has one of the highest broiler and oven temperature rating at 600F, extending its applications in the kitchen.