Summer is coming up and there's no better way to beat the heat than buying one of the window air conditioners recommended by Consumer Reports. You don't have to spend a fortune to get cooling for your home, but the myriad of available options can make selection tedious. Fortunately, Consumer Reports has you covered with their intensive testing and rating program which will help you pick the best bang for your buck.
Consumer Reports tested and ranked these air conditioners primarily by how quiet and how quick they are at cooling a room. Easy operation is also a key factor, but several other technical aspects such as insulation design and efficiency are taken into consideration.
Consumer Reports places the chosen air conditioners in a double-hung window inside their testing chamber where the ambient temperature is set to 90 degrees. The firm measures how fast and silent the AC can cool the chamber by 10 degrees, with the top units doing so in less than 15 minutes. Accuracy and intuitiveness of the device are also scrutinized, so the recommended models are guaranteed to satisfy your needs.
The Best Window Air Conditioners for Small Rooms (5000-6500 Btu/hr; 100-300 Sq. Ft.)
LG LW6019ER (78)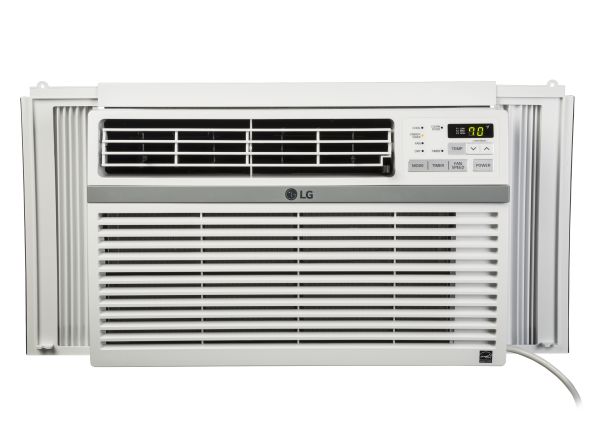 The LG LW6019ER is one of the newer variants Consumer Reports tested this year with a very good rating for cooling capacity and silence. It's one of the best picks for bedrooms since its quiet, plus it has all the necessary features such as a functional remote, timer, and dirty filter indicator.
GE AHD06LX Lowe's Exclusive (76)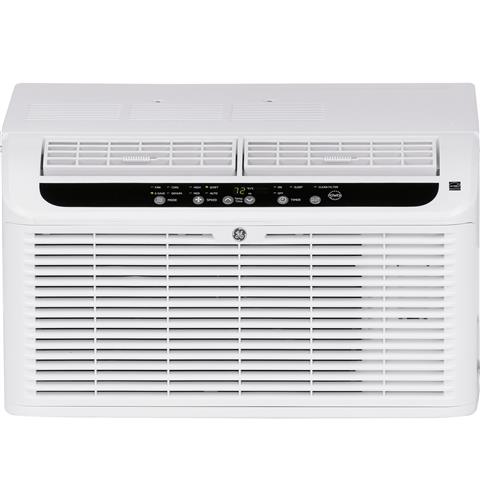 The very compact GE AHD06LX is a great option for cooling a small room while being responsive to low voltage instances and brownouts or blackouts. This model is stealthily quiet when running at its low setting, but its also within reasonable audible limits when set to max power. This combination of characteristics makes it a perfect pick for your bedroom where quiet comfort is essential.
Amana AMAP061BW (74)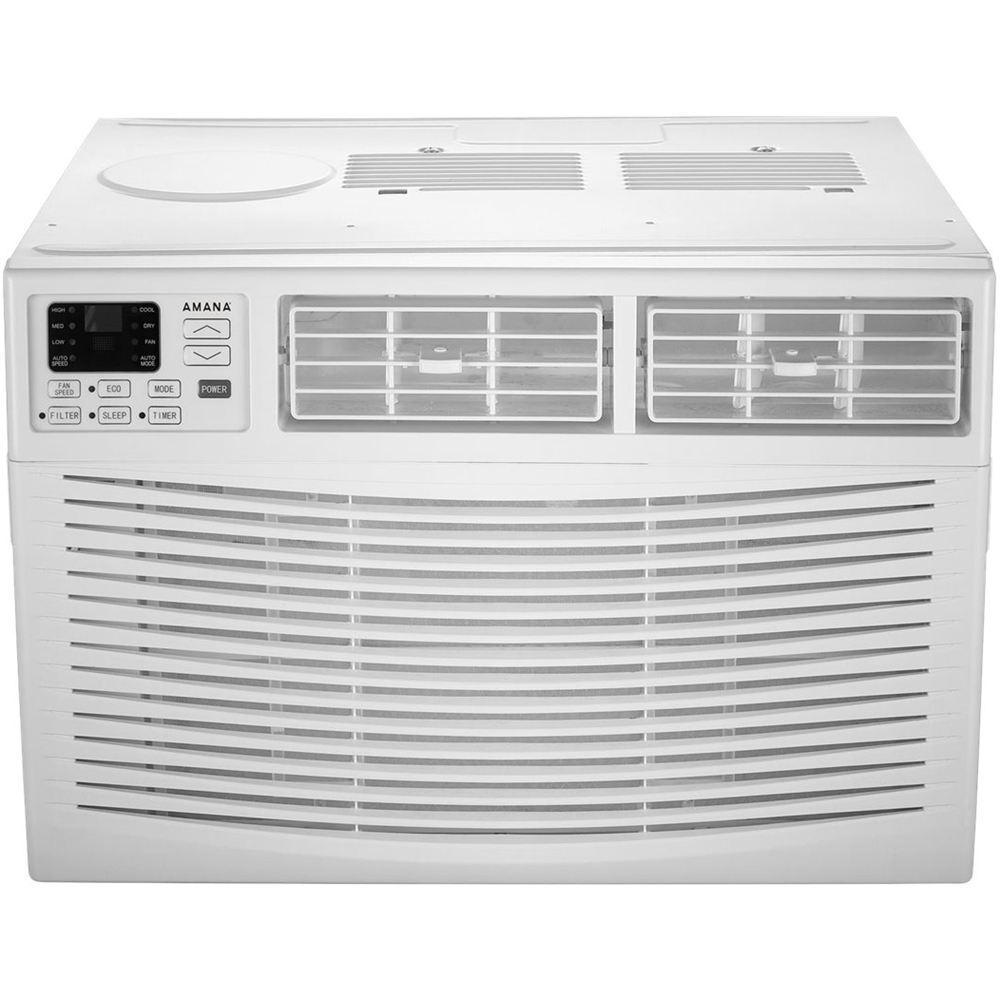 The Amana AMAP061BW is the noisiest of this bunch, but it earned an excellent rating from Consumer Reports when it comes to low voltage recovery. It passed the firm's chamber test easily, plus it comes with all the essentials such as a remote, built-in timer, and dirty filter indicator.
The Best Window Airconditions for Midsized Rooms (7000-8500 Btu/hr; 250-400 Sq. Ft.)
Kenmore Elite 77087 (78)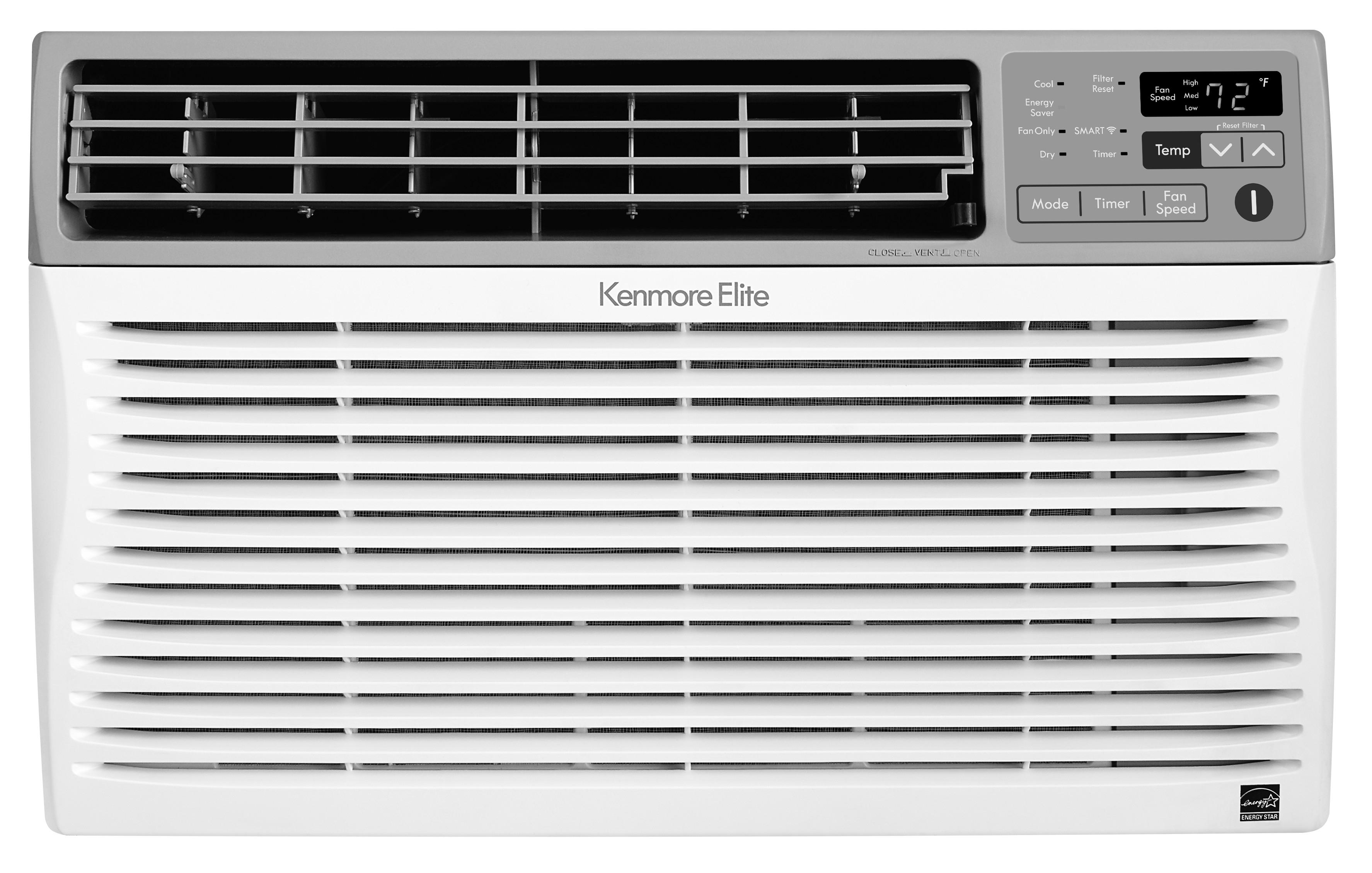 The Kenmore Elite 77087 is the best choice for midsized rooms due to its very good cooling rating for cooling efficiency and maintaining a set temperature. It isn't the quietest especially when running at peak levels, but its user-friendly controls helped it earn its top marks from Consumer Reports' testers.
Kenmore 77080 (76)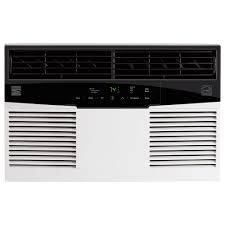 The cheaper Kenmore 77080 lets you save $50 from the model above, but it can provide better cooling efficiency according to Consumer Reports and its excellent rating. This model is the quietest in the midsized group at max power, plus bounces back quickly from low voltage instances.
Whirpool WHAW081BW (74)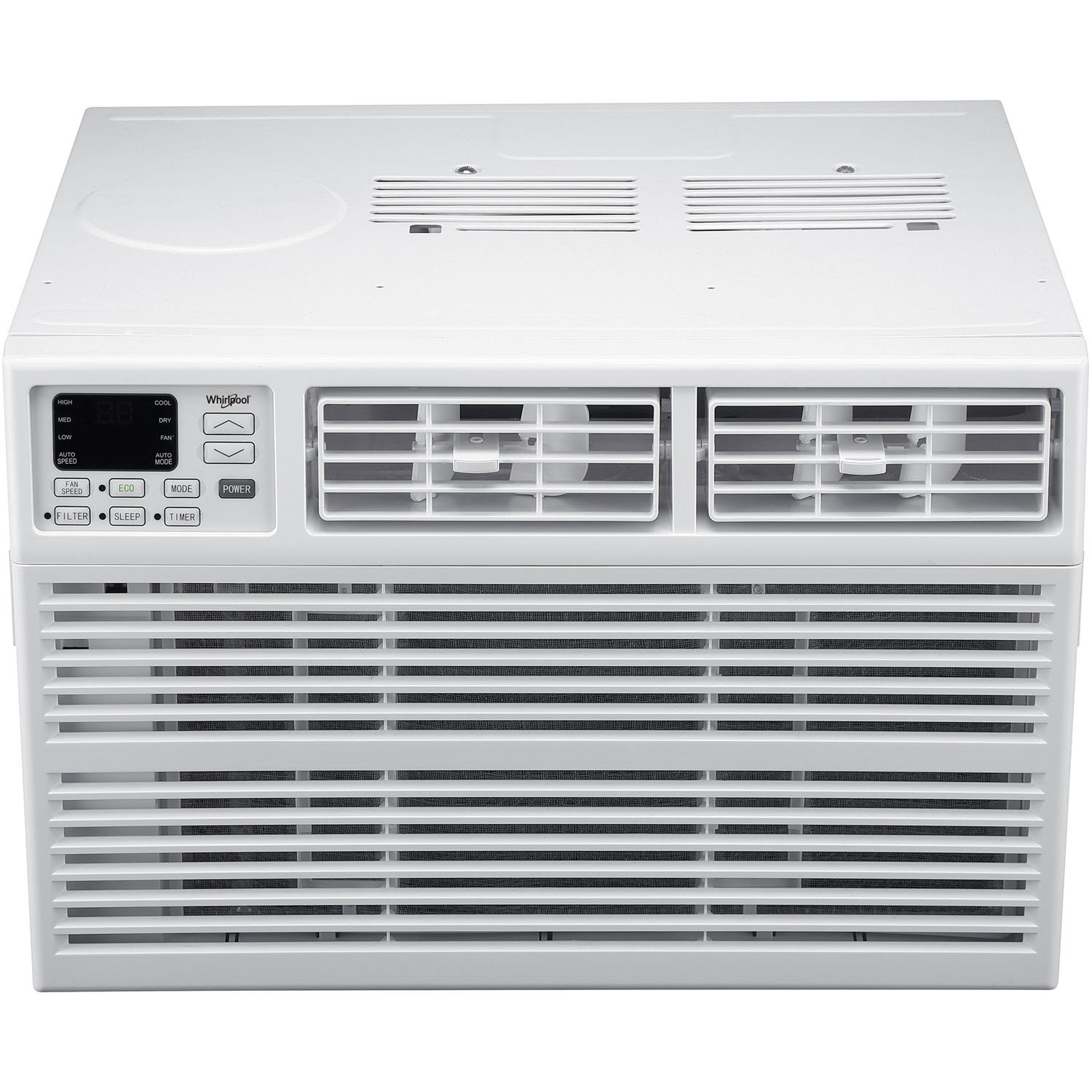 <aclass="more-link-content" href="http://geni.us/sKISVCZ">Buy Now
The Whirpool WHAW081BW is pretty decent at everything, such as cooling comfort, noise, and low voltage at everything. This is one the safest bet you can buy due to its capabilities, but it could use some redesigning in its control layout.
For Large Rooms (9800-12500 Btu/hr; 350-650 Sq. Ft.)
LG LW1216ER (85)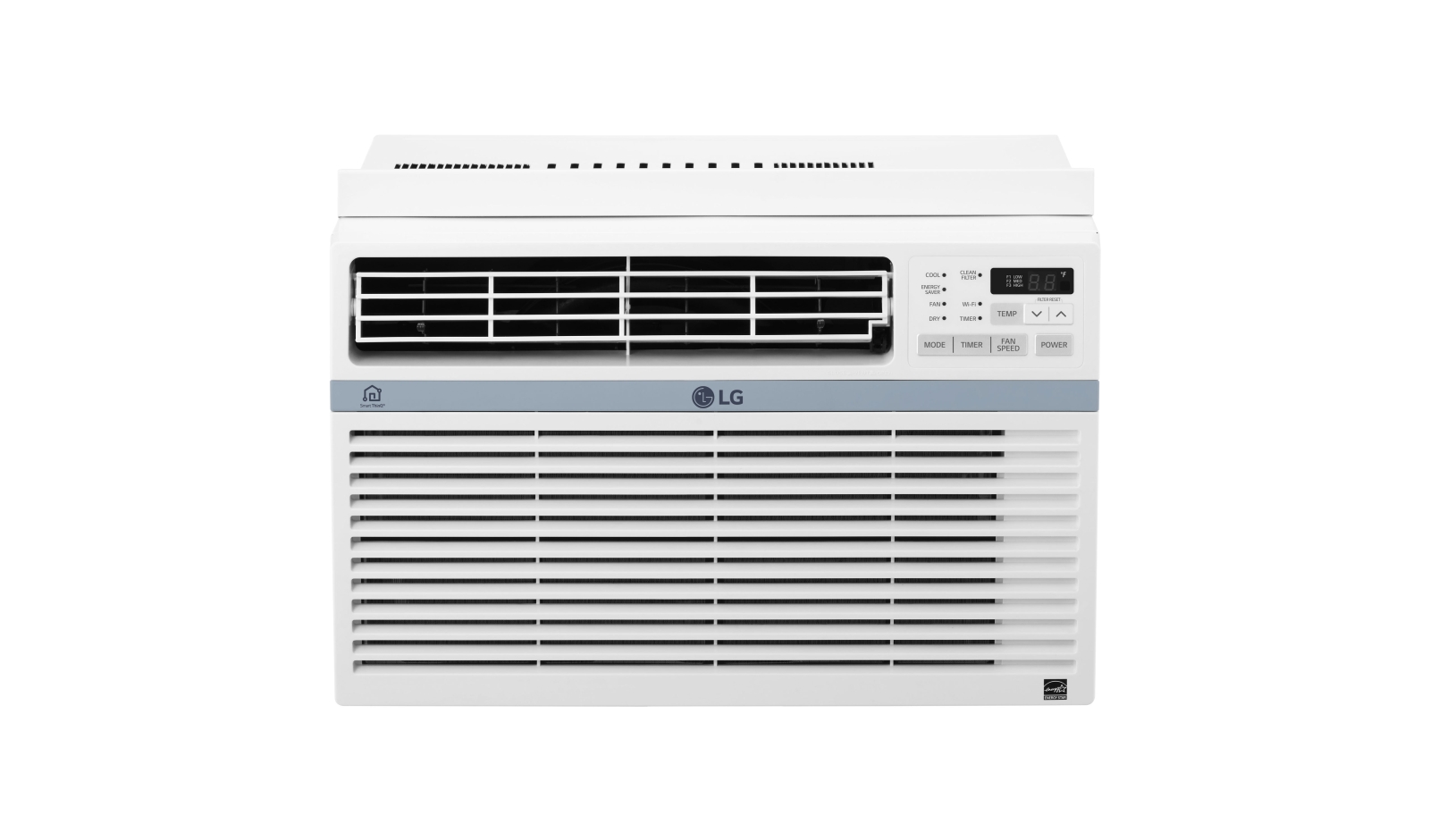 The 85-pound LG LW1216ER offers top of the line cooling and a digitized control layout that is easy to use and understand. Noise performance is within reasonable limits, but what makes it a great pick is its slide-out chassis which makes it easy to install despite its size and weight.
SPT WA-12FMS1 (80)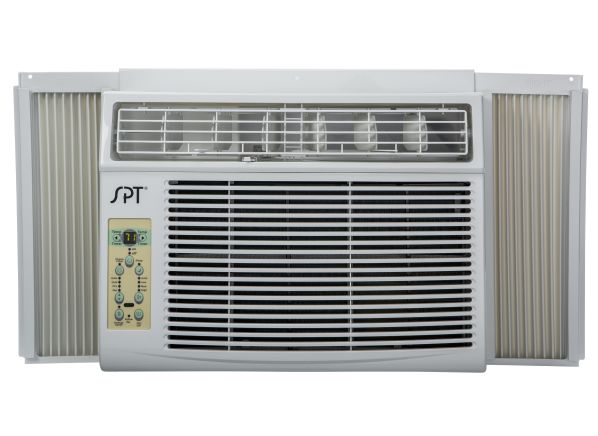 <aclass="more-link-content" href="http://geni.us/Z2vy6d2″>Buy Now
The SPT WA-12FMS1 is fantastic at cooling and keeping your room comfortable, but it's one of the noisiest in the bunch. However, its full range of features, decent 68-lb body, and easy to use control design made it a favorite among Consumer Reports testers.
Frigidaire Gallery FGRC1244T1 (76)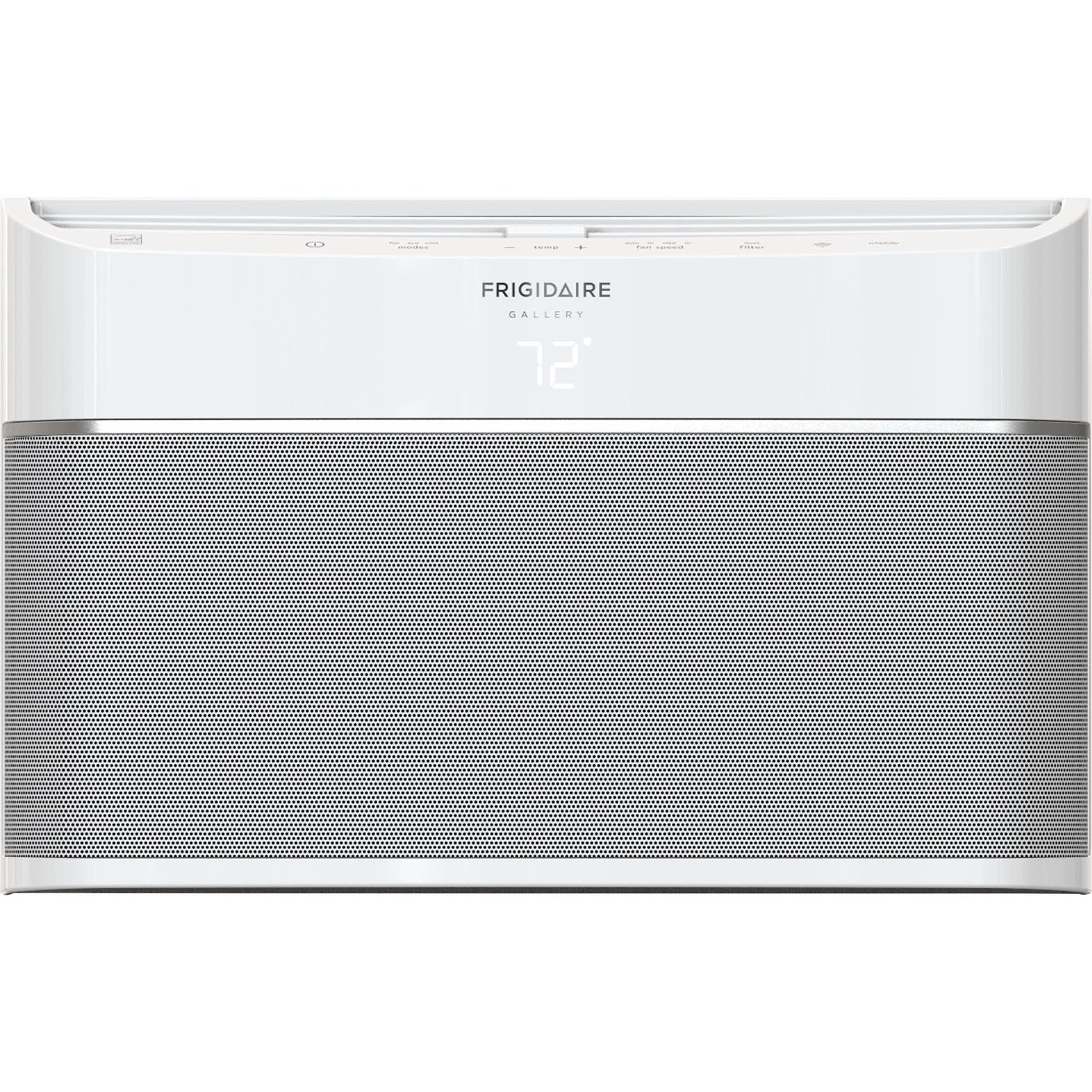 The Frigidaire Gallery FGRC1244T1 is arguably the best option when it comes to high-tech features such as Wi-Fi connectivity and Alexa or Google Home compatibility. This model at excellent at cooling a large space, but its unique and modernist design limits its usability due to lack of louvers.